My name is Alex(ey) Chernikov, I'm a co-founder of Twopeople Software. You may have gotten the hint in the company's name right, we're a two-person company. We've been making simple, yet useful (with an avg rating of 4.6+ across all stores), educational and lifestyle macOS and iOS apps for 4 years.

I made a Chrome extension 7 years ago. It was the predecessor of today's Mate Translate. Then I teamed up with Andrew Liakh and we shifted our focus from browser extensions to Mac and iOS apps. We're profitable from day one, so bootstrapping seems like a good path for us so far.
What is your current laptop / desktop?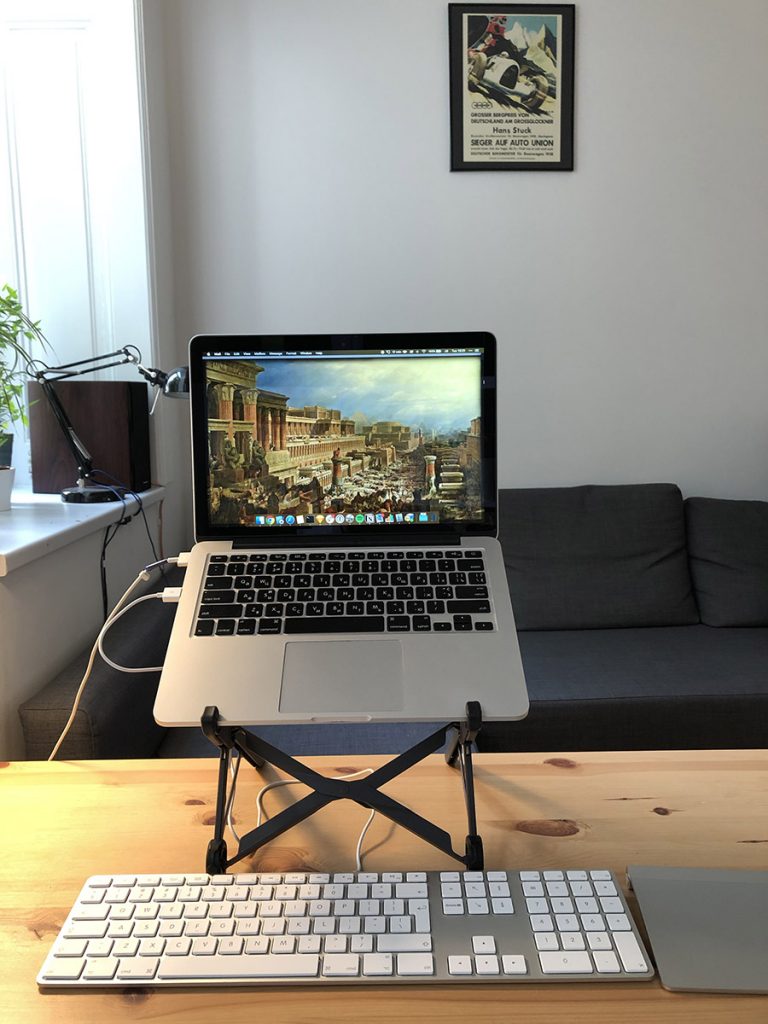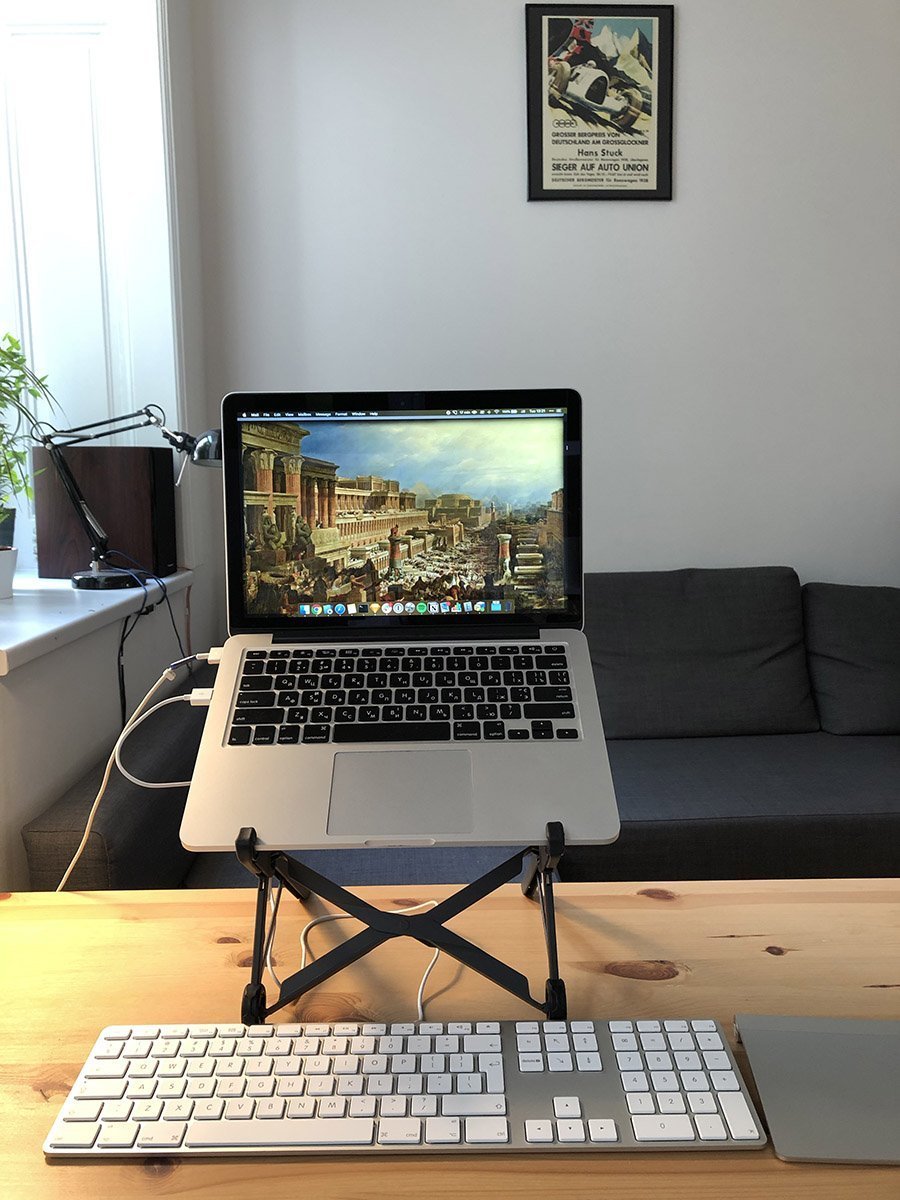 I bought my first Mac 4.5 years ago and I'm still using it. It's MacBook Pro 13" (late 2014), basic version with 128 GB SSD (I swapped it out to a 256GB disk later). It's already somewhat slow but I'm not using Xcode (I'm in charge of design, marketing and running the company rather than code), so it's okay. I also have a stand, external keyboard and trackpad. It helps keep the laptop at the same level with my eyes — better for health 🙂 I attached a photo of my current setup.
What menu bar apps do you use and why?
I'm using Bartender to keep my menu bar clean. It also allows me to have more menu bar estate, since my Mac's screen is far from being big.
I'm using CleanMyMac for freeing up disk space and getting a quick overview of my Mac's state (like RAM, CPU, network, etc).
I'm using both of our apps – Mate Translate and Artpaper. We're getting a lot of support requests in a dozen of languages, so it helps me to quickly translate them to English. Artpaper keeps my wallpapers fresh.
I'm using Yoink (even though it has a button in the menu bar, it doesn't really a menu bar app, since I interact with it mostly in the lower left corner). It makes working with clipboard way easier. For instance, I think, copying files by drag 'n' drop between different folders or windows is still terrible on Mac, Yoink makes it a pure joy.
I'm using PopClip. I love the amount of extensions it has, I'm only using it in a bundle with Mate to select & translate in any app in one click and for counting word/characters (useful when I'm writing something).
Is there a menu bar app that doesn't exist yet and should be invented?
Not sure. I'll follow up if something crosses my mind.