ColorSnapper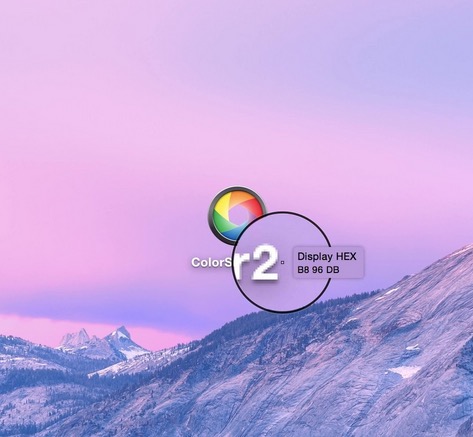 ColorSnapper is the missing color picker for MacOS. The app lives in your menu bar. Clicking on the icon will bring up the option to pick a color. Your cursor will turn into a magnifying glass allowing you to see everything at the pixel level. You'll also see the RGB or HEX value of the colors you're currently hovering over.
Relax – Unplug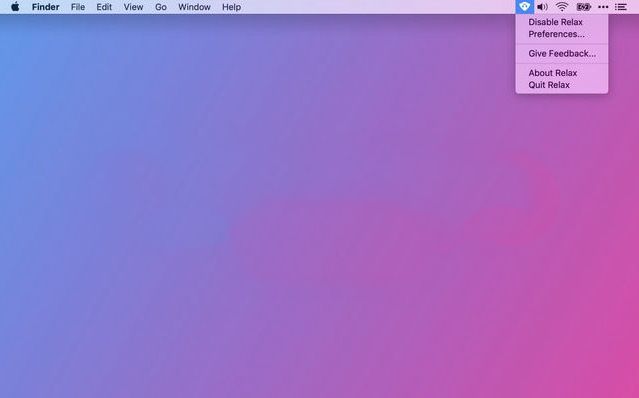 Relax automatically mutes your internal speakers and pauses music apps when you disconnect headphones or other speakers.
BeardedSpice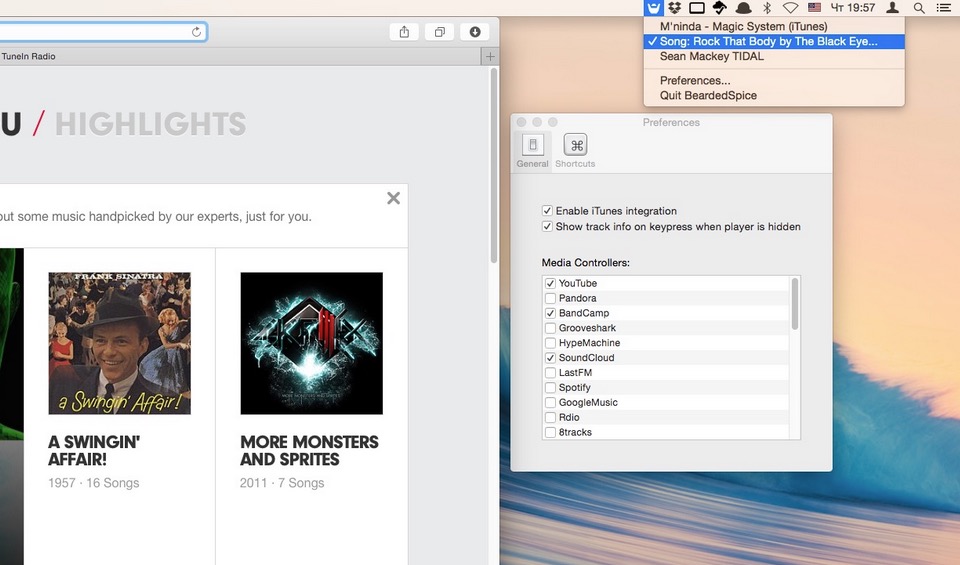 BeardedSpice allows you to control web-based media players and some native apps (including iTunes, Spotify, VLC, Vox, and Downcast) with the media keys found on Mac keyboards. In other words: It wrests control of your media keys from iTunes and hands it back to you.
Synergy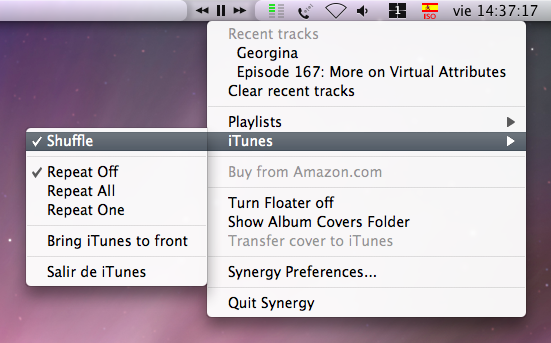 Synergy gives you total control over your music without interrupting your workflow. It puts small buttons in your menu bar that allows you to navigate your music collection and control iTunes without having to leave your current application.
Menu World Time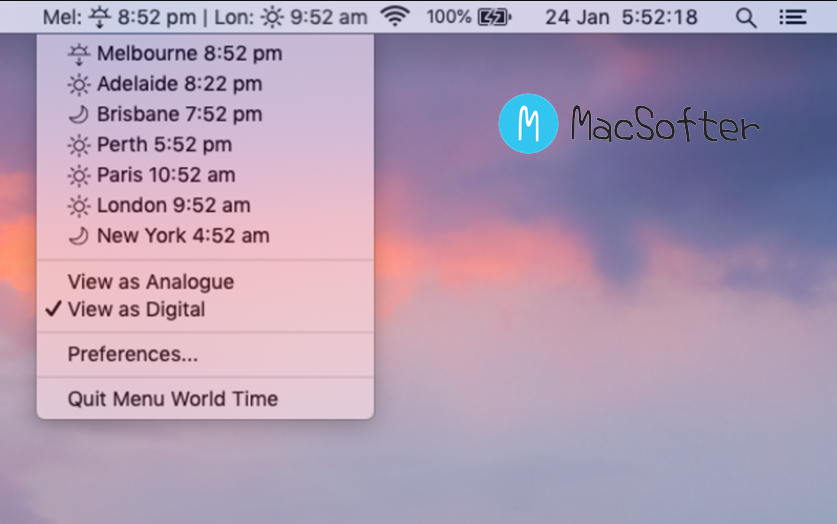 A little Mac app showing the local time of as many places as you'd like in your menu bar – or collapse them all into a drop-down menu. It shows a clock for each city right in the menu bar. Click the icon in the menu bar to quickly see city times.
DatWeatherDoe

Simple menu bar weather app for macOS. An icon (that supports both dark and light theme) represents the current weather. You can choose your location by gps or zipcode.
CPU LED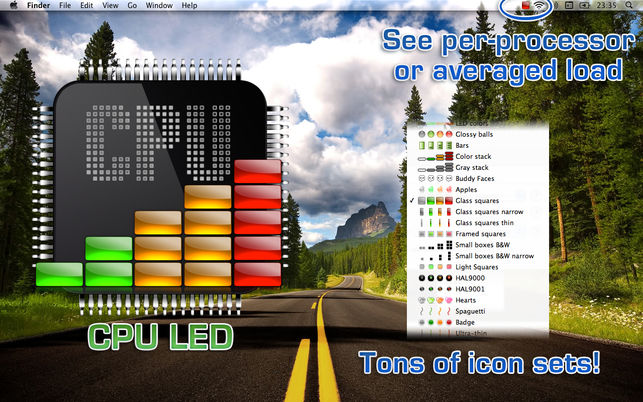 Do you ever wonder how stressed your CPU is? Sometimes all you need to know is that your CPU is working hard. CPU LED adds a LED in your menu bar indicating your CPU activity.
PercentCalculator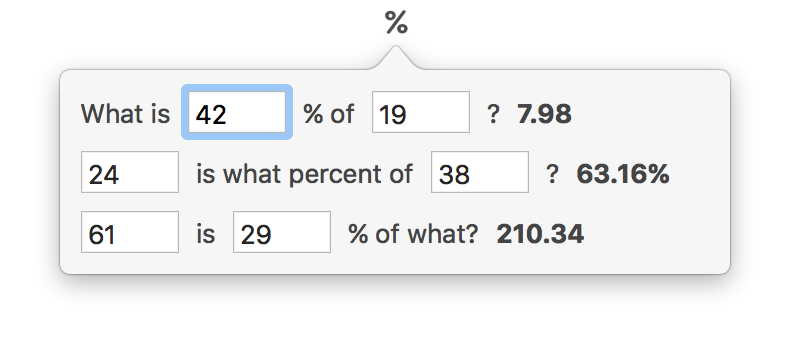 A tiny menu bar app that calculates parcents.
Juice for macOS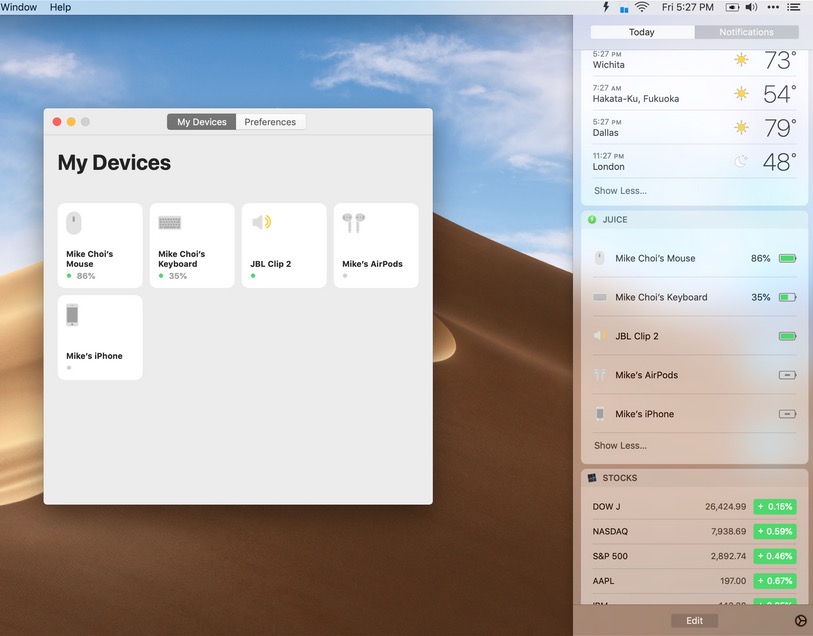 Connect and view your Bluetooth devices with ease, with the built-in control center in your menu bar.
NightTone
Work more comfortably.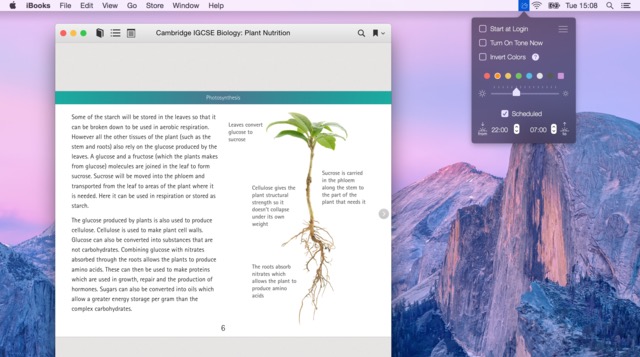 NightTone makes your screen more comfortable, enjoyable and healthier by shifting the colors on your display to a warmer, eye-friendly palette. The app will (depending on the time at day) automatically shifts the colors of your display to a different palette.