Do you like hiding the dock but do you still want to keep an eye on your email & contacts?
Check out these Mac Menu Bar Email & Contacts Apps:
AlphaMail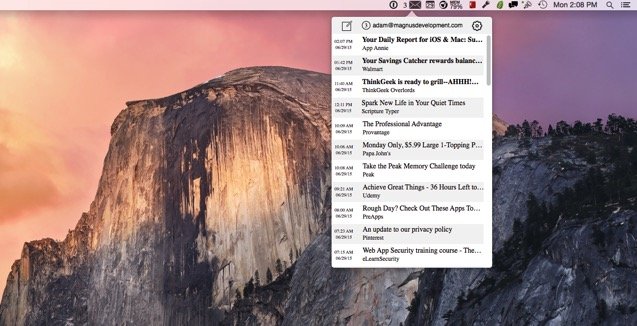 Read and send mail from the Menu Bar (SMTP and IMAP). AlphaMail is a small, lightweight email client that presents your emails in a popover from the menu bar.
App for Gmail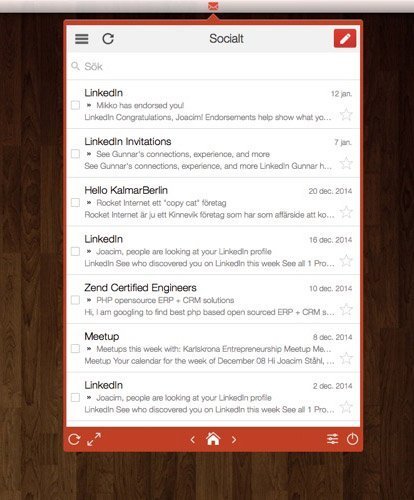 Get fast and instant access to your Gmail inbox directly from your Mac menu bar.
AURA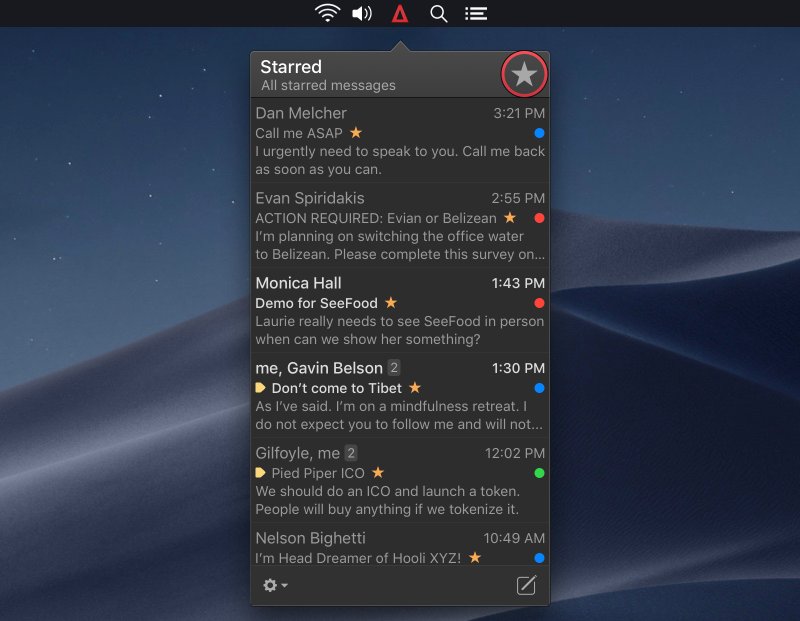 AURA is a native Gmail app that lives in your menu bar. It has dark mode, powerful fuzzy search, multiple accounts, native notifications, multitouch swipe, Gmail labels, thread counts, important messages and a ton more. Unlike lots of others it isn't just an Electron or Chrome wrapper around the Gmail website.
Cardhop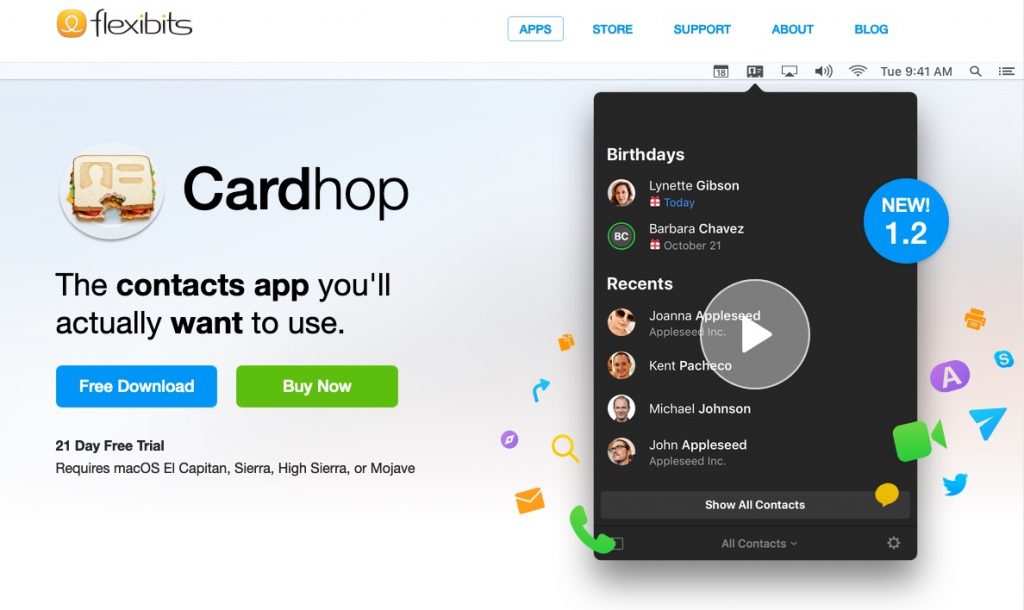 Cardhop solely and exclusively lives in your menu bar and makes it much easier to manage your contacts. The most powerful feature is its natural language input field that lets you quickly search, add, edit, and interact with your contact list.
Internal Phone Numbers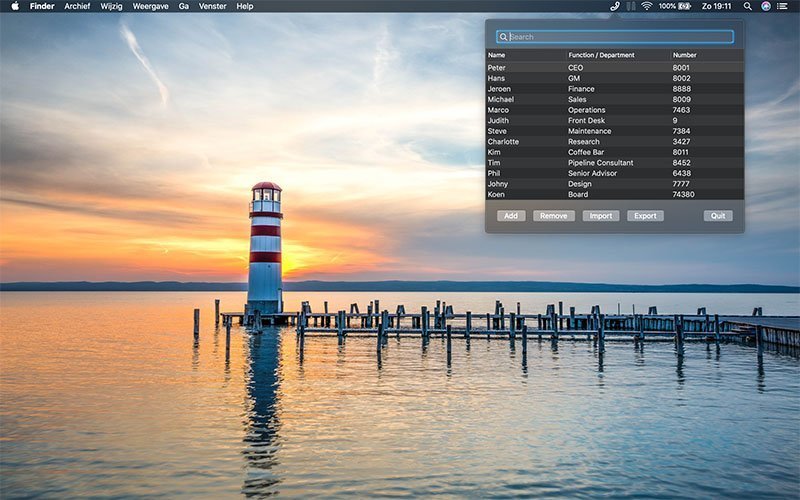 Internal Phone Numbers is a menubar app that lets you quickly lookup the internal phone number of your colleagues. The list of numbers is exportable and sharable with others.
Kiwi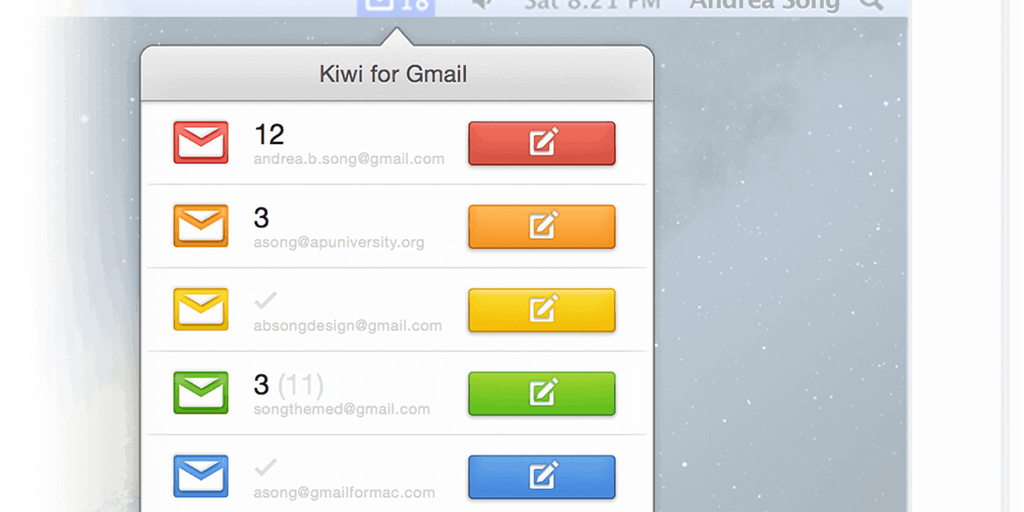 Are you a Gmail user? Kiwi puts your Gmail account inside a popup panel that you can bring up from the menu bar.
Mail Mini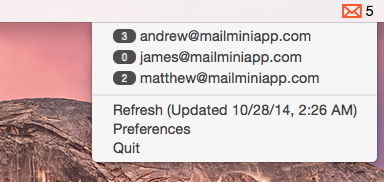 Be notified right away when unread messages come in. Mail Mini is a simple email notifier that supports mail providers that use IMAP.
Mail Unread Menu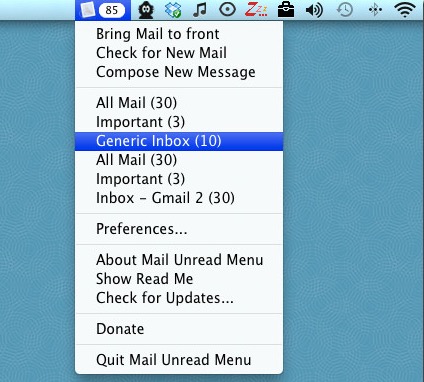 Mail Unread Notifier is a nifty menu bar app for people who like to hide their dock but don't want to miss email messages when they come in. You can also 'check for new mail' without opening up your Mail app.
MailTab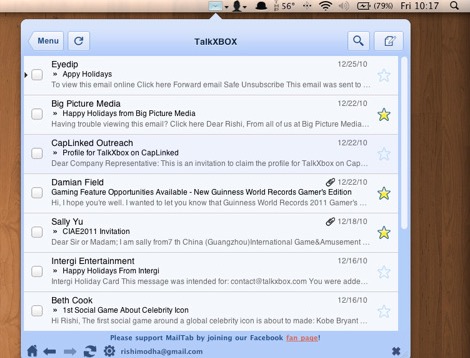 MailTab lets you instantly access your Gmail account without having to open your web browser. It gives a mobile view of your inbox as a drop-down in your menu bar. You can read, reply and manage your inbox without having to open Gmail in your browser.
Mia for Gmail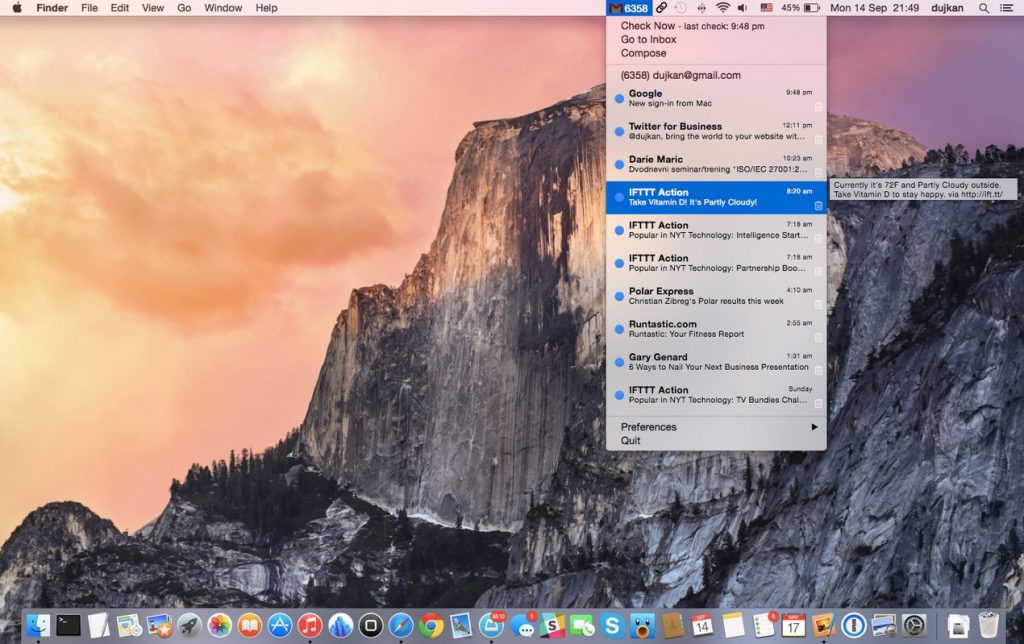 Mia for Gmail puts the contents of your Gmail inbox in the menu bar.
Visit Watch