Mac's screenshot abilities are pretty solid, but they could always be better. Third-party screenshot applications offer a lot of extra features.
Check out these Mac Menu Bar Screen Capturing Apps:
CleanShot
CleanShot makes it easy to capture your Mac's screen and screen recordings without desktop icons. Simple and useful.
CloudApp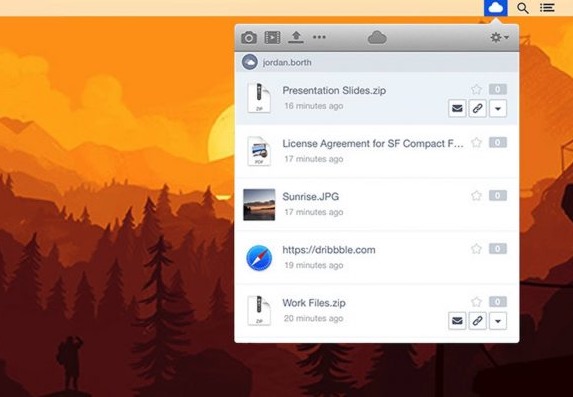 With CloudApp you can make quick, shareable videos and images using an easy-to-use screen recorder that lives in your menu bar.
Gifable
With this menu bar app you can record your screen as a GIF.
Gifox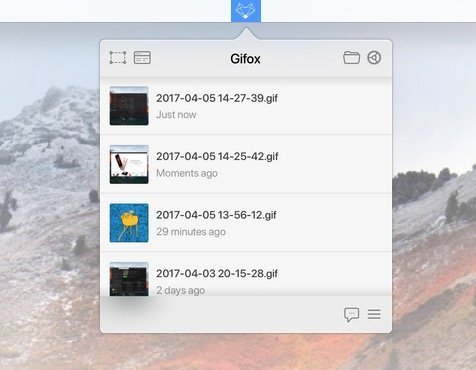 Gifox is a menu bar app that records your screen into animated GIFs. You can also share your captured GIFs with Dropbox, Google Drive and Imgur.
Kap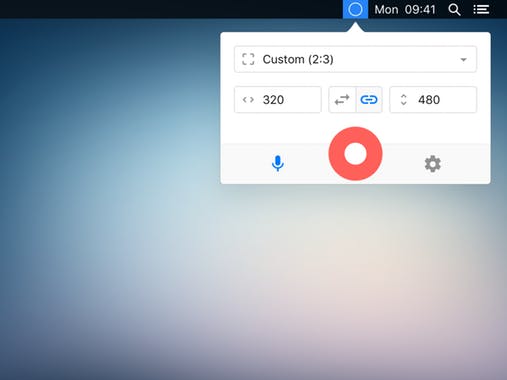 Kap is an open-source macOS screen recording app. Quickly capture and share high quality GIF, MP4, WebM and APNG files. Export to Giphy, imgur, S3 or copy directly to your clipboard.
Mathpix snipping tool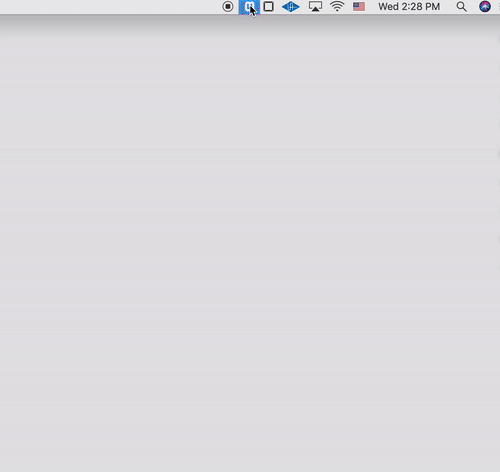 Take a screenshot of math and paste the LaTeX into your editor, all with a single keyboard shortcut. Choose your desired format, edit it, and more, right from your menu bar.
Monosnap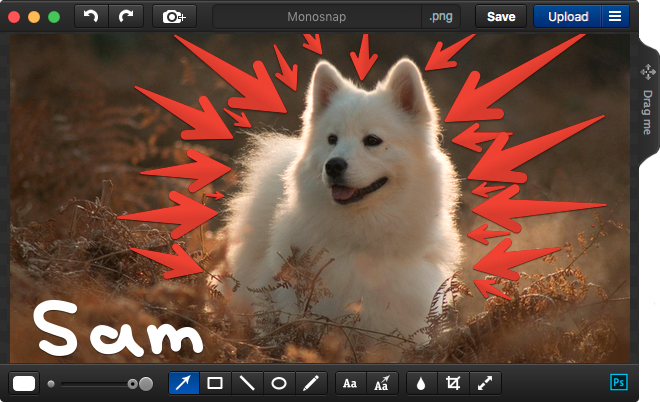 Make screenshots. Draw on it, highlight important details with pen, text, arrows, and shapes. Monosnap is fast, easy and free.
PScreen

PScreen provides a convenient way to take screenshots if you can't keep the keyboard shortcuts straight in your head. Use your menu bar!
Recordit
With Recordit you can even turn your screencast into a GIF. Very useful for sharing interactions and creating GIFs.
Screenfloat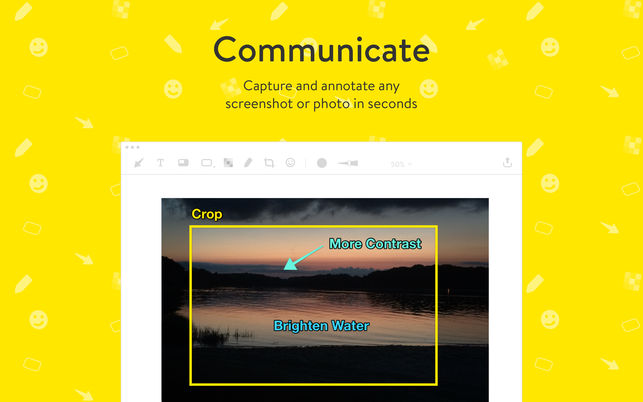 Annotate (formerly know as Glui) is a simple way to capture, annotate and share screenshots.
Screenie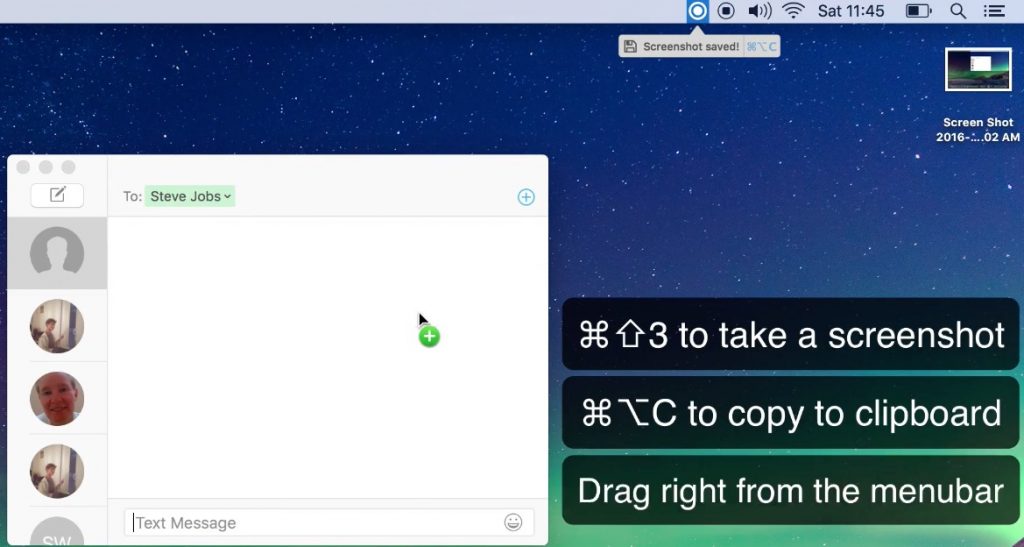 Image manager for your menubar. From there you can view information about your images and drag the into various apps. You can even drag screenshots from the icon of you menu bar.
ScreenshotMenu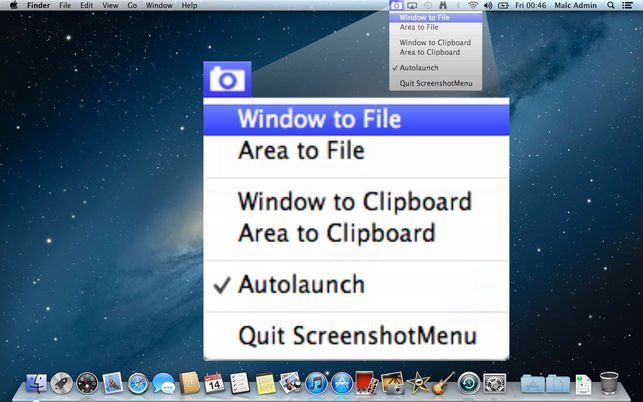 Take screenshots right from your menu bar. Just click the camera menu bar icon and choose one of the options.
Shotty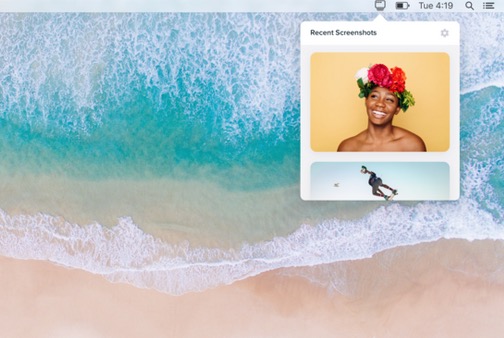 Shotty gives you instant access to all your recent screenshots, right from the menu bar.
Snagit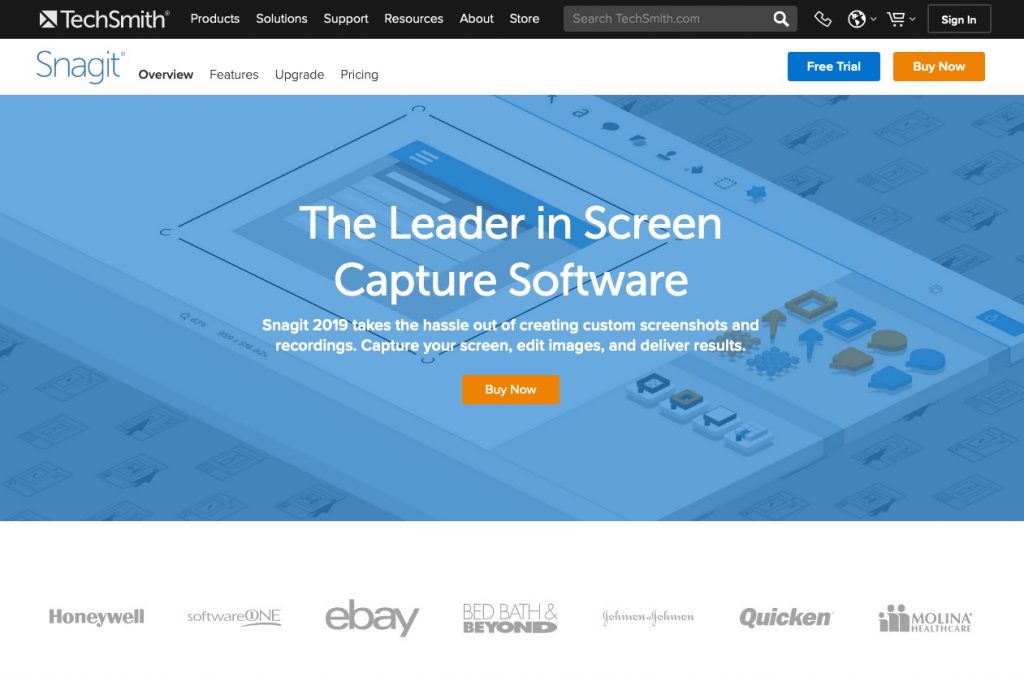 Snagit makes it easy and intuitive to capture images or record video. Edit and annotate screenshots with a few clicks.