Do you want to browse through the compete list of menu bar apps? Here you go! (most recently added apps on top – last updated: September 16, 2019)
AnyDrop
AnyDrop simplifies your workflow by assembling as many features as possible within one customizable menu bar app, which can be used entirely with hotkeys and drag & drop. It is especially suitable for processing text and images.
Backtrack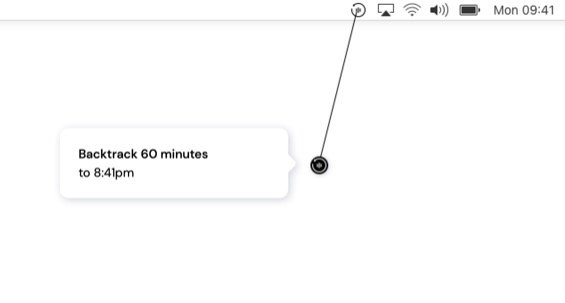 The menu bar app Backtrack lets you record all those conversations, you forgot to click the record button for, by over-writing a 60 minute window of audio over and over throughout the day, locally on your Mac.
QuickPassword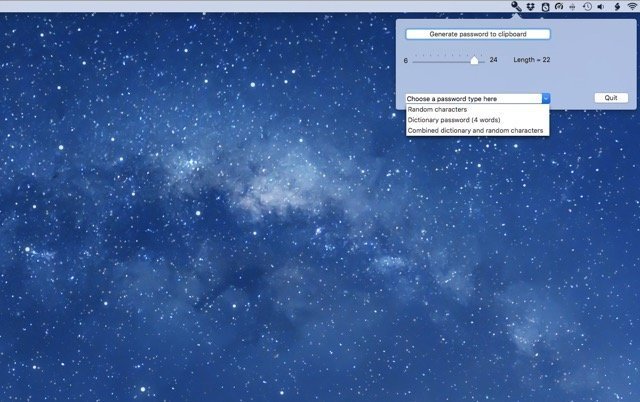 QuickPassword is a non-obtrusive passwordgenerator that lives in the menu bar. Click on it, generate a password, and the password is automatically pasted to your clipboard.
Maccy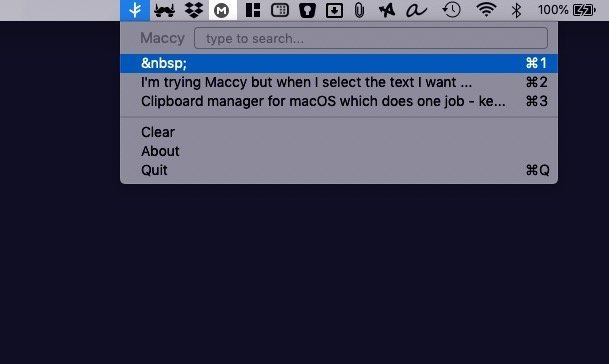 This lightweight open-source clipboard manager does one job: keeping your copy history at hand.
Halo
This menu bar app is a little bot that tries to take care of you on your Mac. It tells you cute, self care things, and tries not to stress you out.
Clarity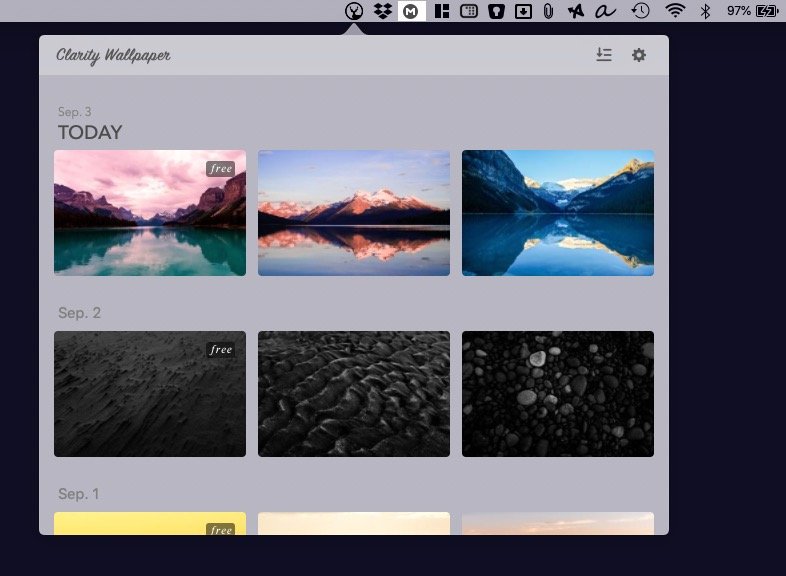 Minimal Mac wallpapers right in your menu bar.
Harvest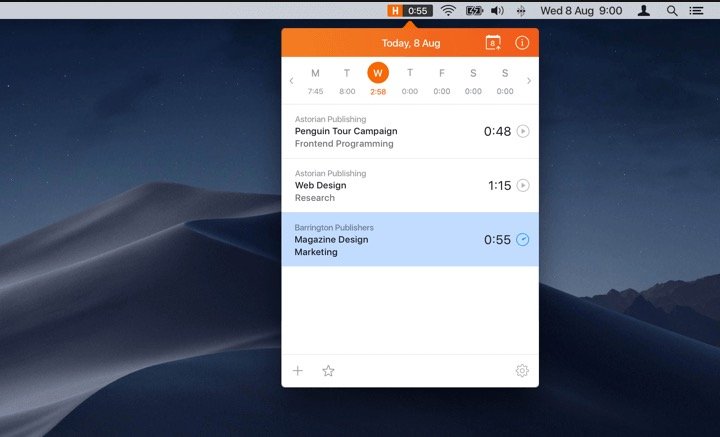 Track time and review your hours for the week without interrupting your workflow.
Countdowns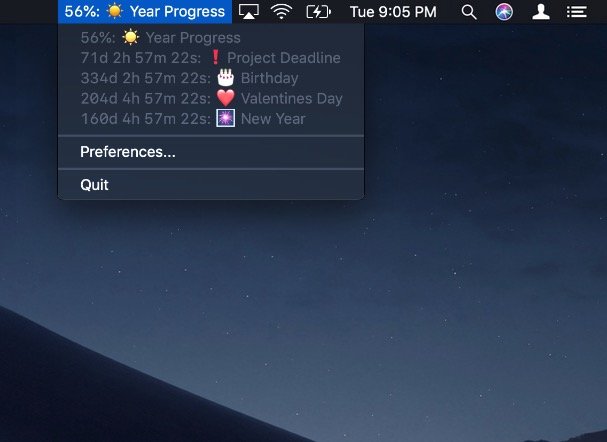 Countdown to events that are important to you. Birthdays, Holidays, Valentine's day, or next Blockbuster movie premiere. Keep them at the glance in your status menus.
Hummingbird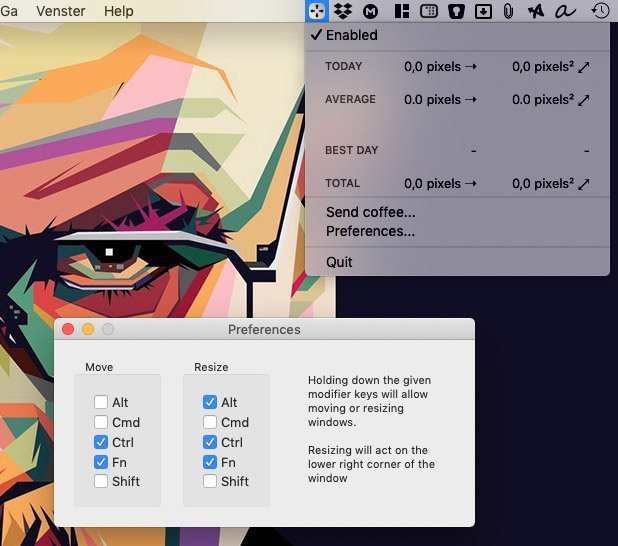 Hummingbird is a menu bar app that allows easy moving and resizing of windows by holding modifier keys and dragging your mouse to move and resize windows.
Time Zones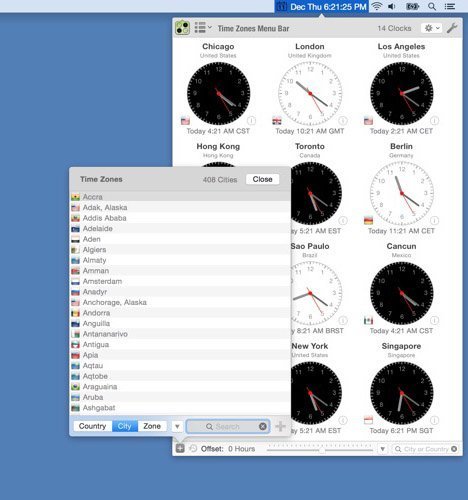 This menu bar app helps you to track current time and time zone information for multiple cities. Display over 400 Times Zones Clocks then search by city or country to find exactly what Time Zones Clocks you want to view.