Finder is the way to go for most people with a Mac. Heavy users need more horsepower. That's when Finder replacement utilities come in handy, making your data shuffling a little snappier.
Check out these Mac Menu Bar Files & Folders Apps:
Activa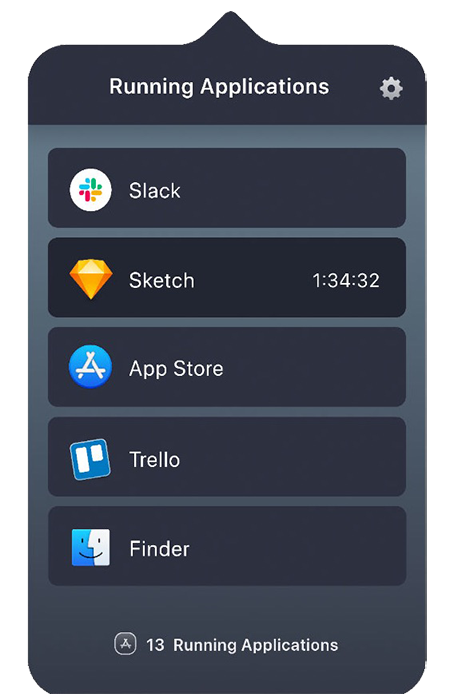 With this menu bar app you can see all the apps you've currently got running on your Mac. It also provides time on how long an app has been running.
Declutter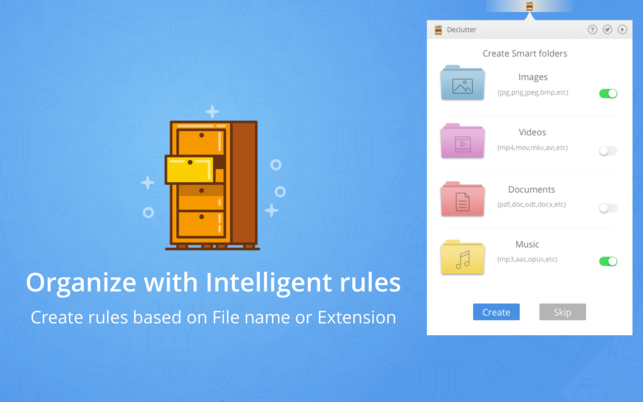 Declutter helps you manages and organizes your desktop using intelligent folders. You don't have to move files one by one to dedicated folders just to clean up your desktop.
Default Folder X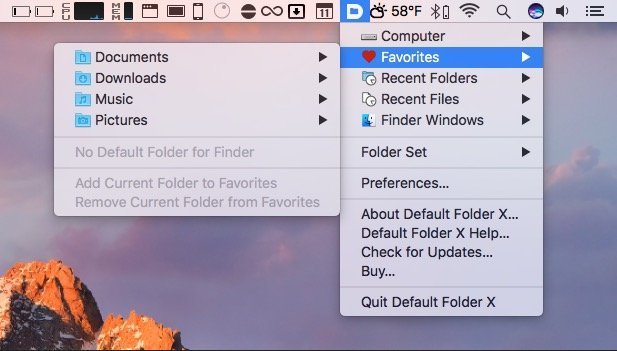 The menu bar app of Default Folder X allows you to quickly browse through folders, preview files and grab what you're looking for.
Dropzone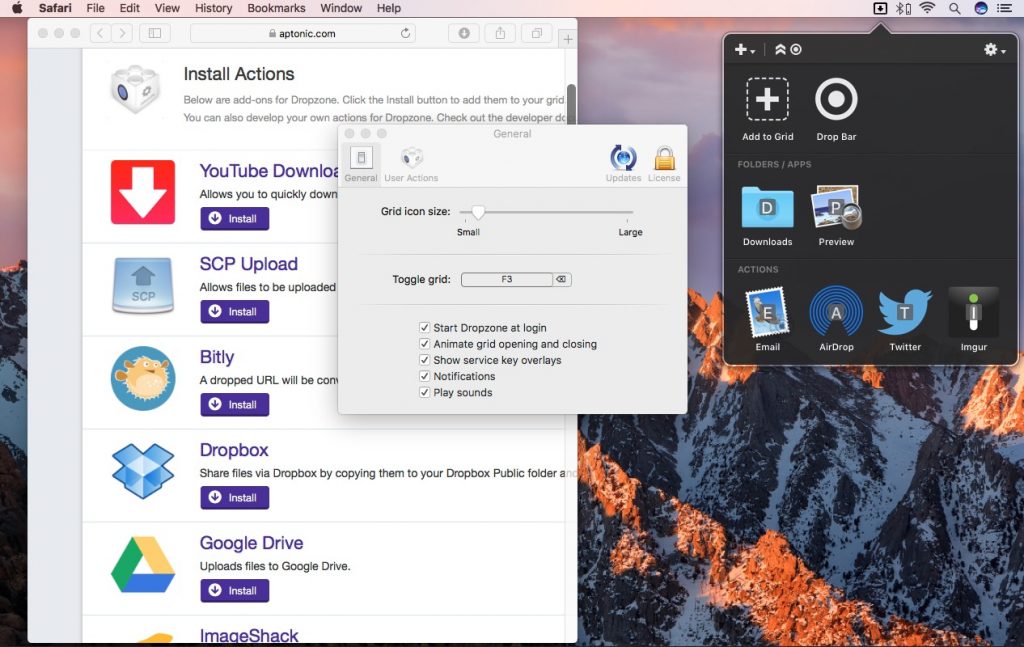 Dropzone makes it faster and easier to move and copy files. The app sits in the menu bar. When you click it, a drop-down window unfurls, with shortcuts to apps and folders, as well as built-in actions you can click to share a file on Twitter, Facebook, and Flickr.
EasyFinder
EasyFinder lets you easily access your most important and frequently used files, folder and apps. Just  drag and drop your most frequently used files, folder and apps inside EasyFinder and you're good to go.
File Cabinet Pro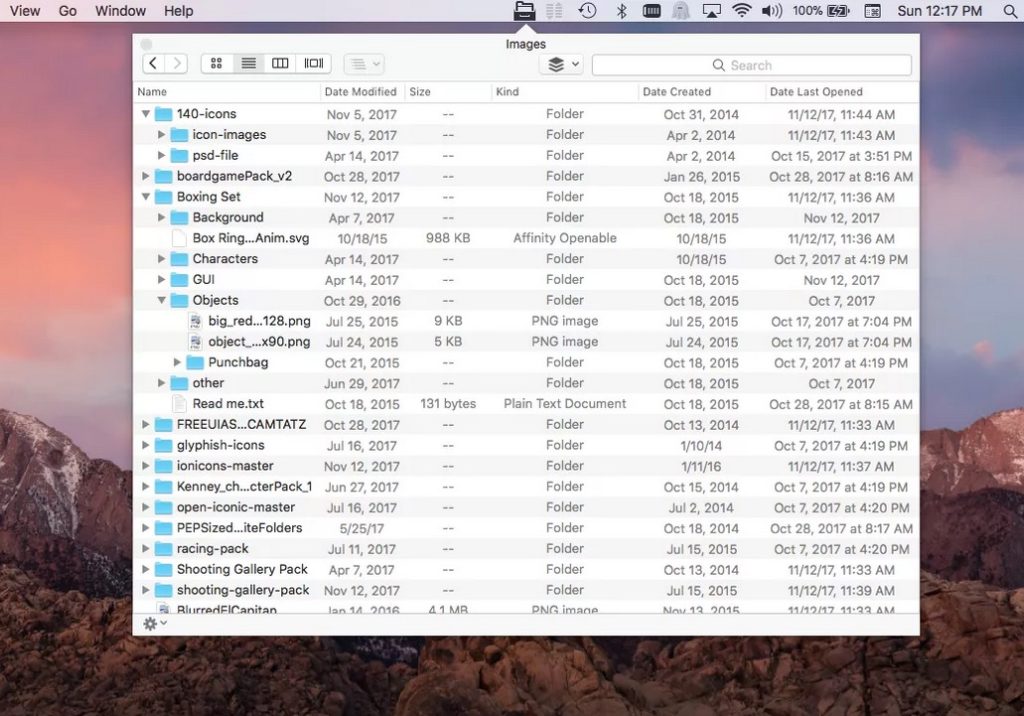 File Cabinet Pro is the file manager for your macOS menu bar. Quickly navigate to files without cluttering your desktop. Open, move, rename, compress, tag, trash, copy and paste files, all from the menu bar.
QuickNas

QuickNas is a menu bar app that connects you quick and easy to your network attached storage volumes.
Shortcut Bar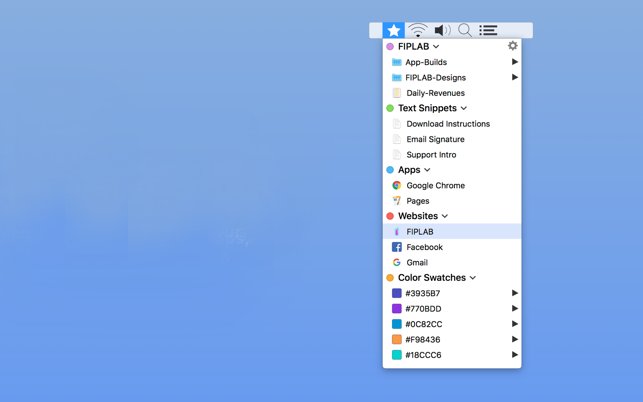 Shortcut Bar connects you lightning fast to the files, folders, apps, websites, text snippets and color swatches that you need  access to – right in the menu bar.
Trickster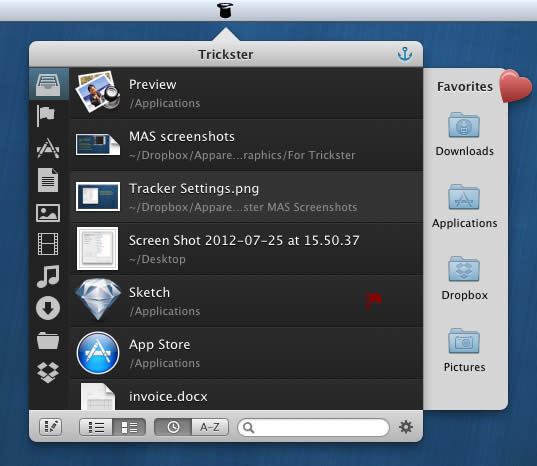 Trickster keeps track of recent files you've been using on your Mac and gives you super easy and lightning fast access to them. Your recently used files, at your fingertips. Weel, in your menu bar.
Workspaces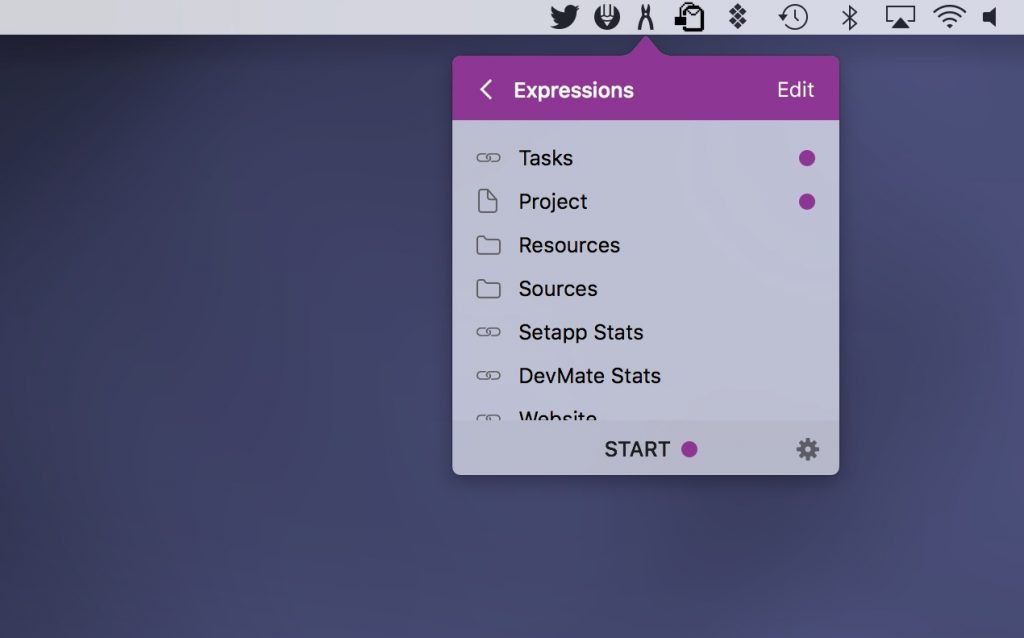 Workspaces allows you to bundle the resources linked with a project (files, websites, emails, apps) into one set, in your menu bar.
XMenu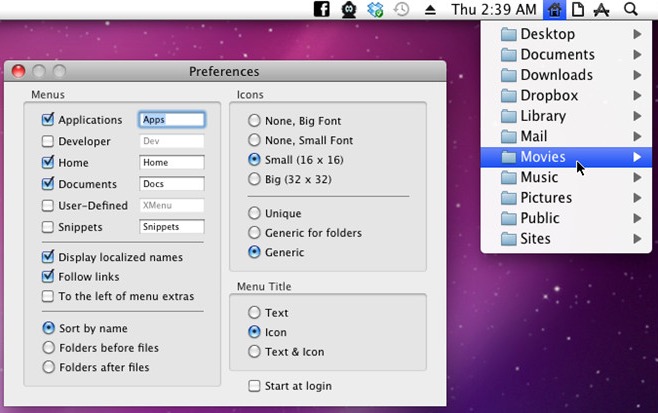 Xmenu lets you add one or more menus to the menu bar. With this app you can also access files from your menu bar.
Yoink
Yoink lives in your menu bar. This utility simplifies and improves drag and drop between windows, apps, spaces and fullscreen apps. The app offers a temporary place for files and app-content you want to move or copy.