Music (and all audio) is meant to be listened to — without getting in the way of your daily tasks. Listening to music on your Mac, you will feel the need for more accessible audio controls.
Check out these Mac Menu Bar Audio Apps:
AirBar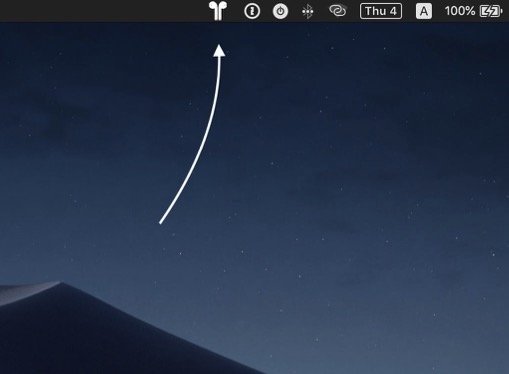 Connect to your AirPods with one tap on the menu bar.
AudioNotes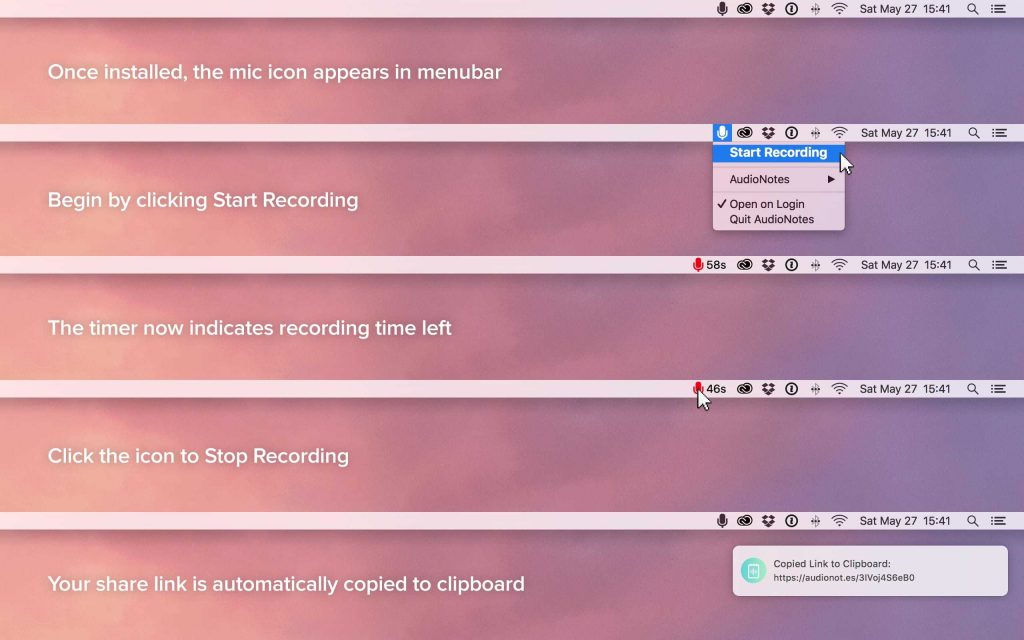 AudioNotes is a free macOS menu bar app that helps you record and share audio messages. As you finish recording, the app instantly copies a link to paste into emails, forums, website comments or social media.
Background Music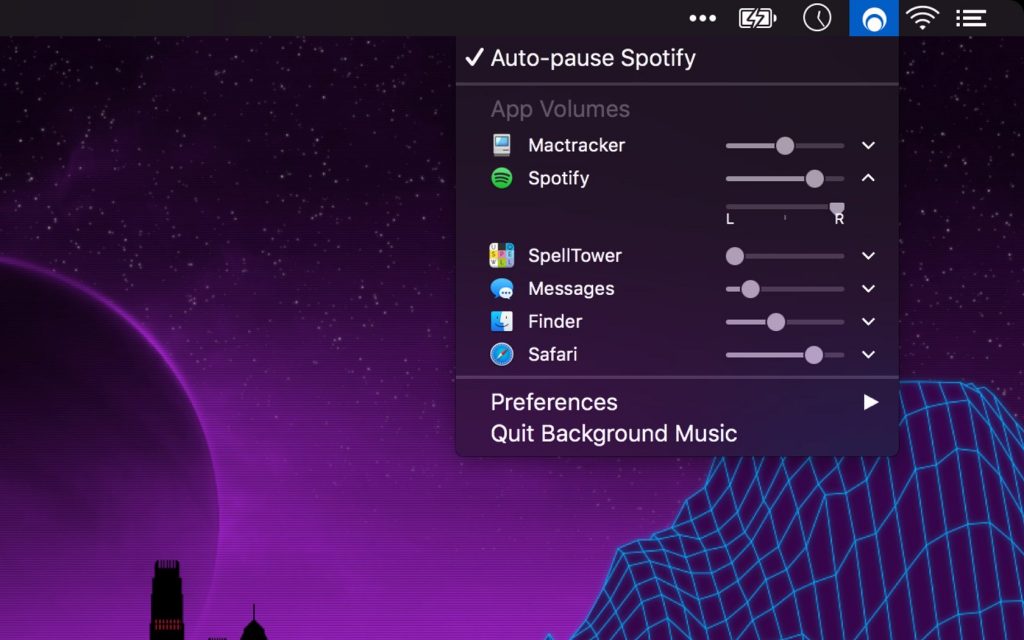 Thanks to Background Music, you can automatically pause your music, set individual apps' volumes and record system audio. Background Music can even pause your music player app when other audio starts playing. The idea is that when you're listening to music and pause it to watch a video you always forget to unpause it.
Backtrack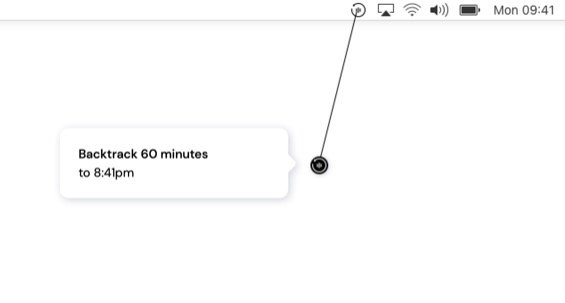 The menu bar app Backtrack lets you record all those conversations, you forgot to click the record button for, by over-writing a 60 minute window of audio over and over throughout the day, locally on your Mac.
Baritone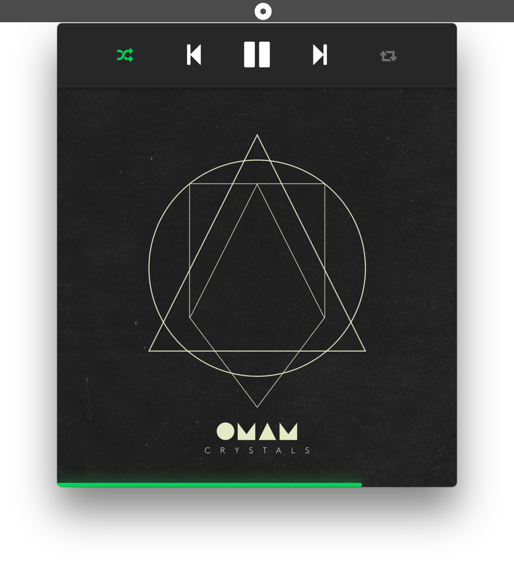 Baritone puts all of the application's native audio controls in your MacBook's menu bar. So Baritone is for instance a Spotify control that lives in your menubar. No more need to open Spotify to seek, skip, or shuffle.
BarTunes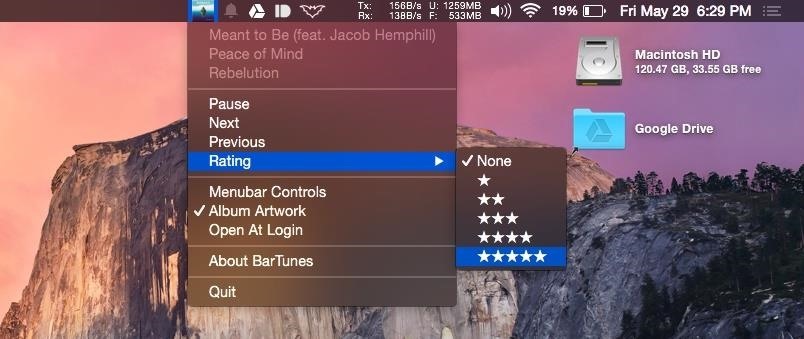 BarTunes allows you to control iTunes from your Mac's menu bar. Quickly view album artwork, play/pause, skip forward and jump back through your music, with controls right in the menu bar.
BeardedSpice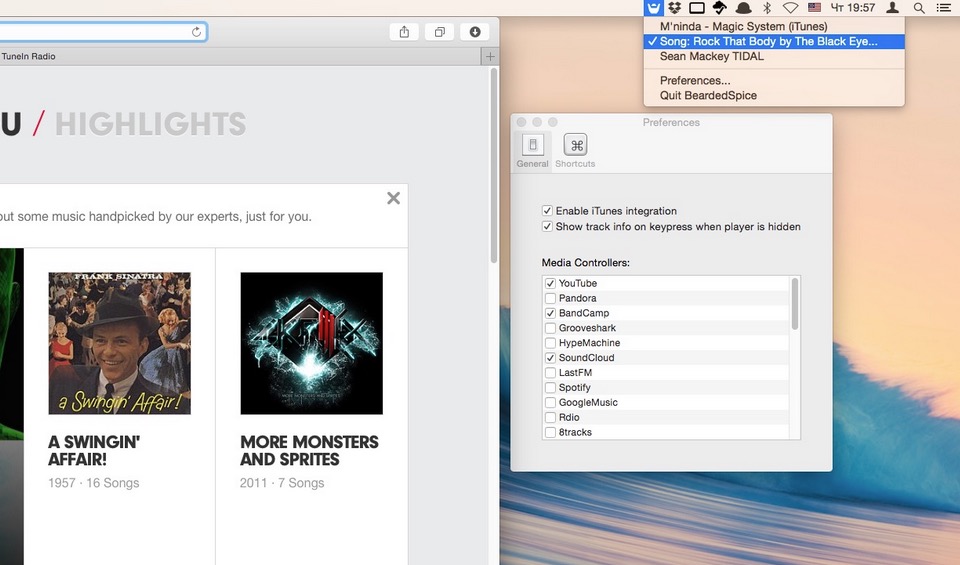 BeardedSpice allows you to control web-based media players and some native apps (including iTunes, Spotify, VLC, Vox, and Downcast) with the media keys found on Mac keyboards. In other words: It wrests control of your media keys from iTunes and hands it back to you.
Boom 3D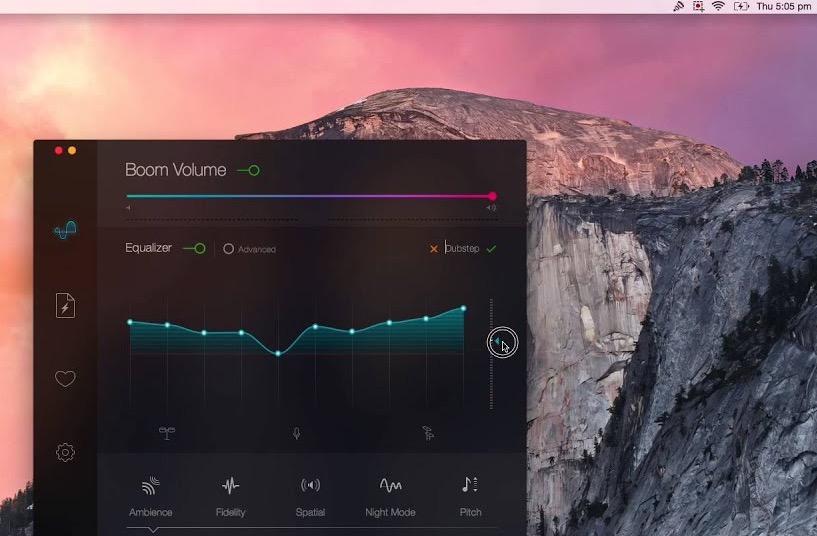 Boom 3D analyzes your system and optimizes the sound based on the result. It plays your media content with 3D effects. It self-calibrates itself according to the type of Mac. Boom will sit silently on the menu bar, and you can use it to increase or decrease the global volume of your system.
Breakaway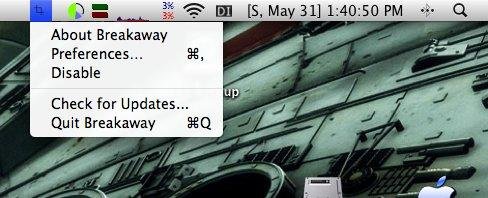 Breakaway lets you control iTunes via the volume control buttons and the headphone jack. The app even pauses the song playing in iTunes when you pull your headphones from the jack. When you plug them back in, your song will automatically resume from where it left off.
Carol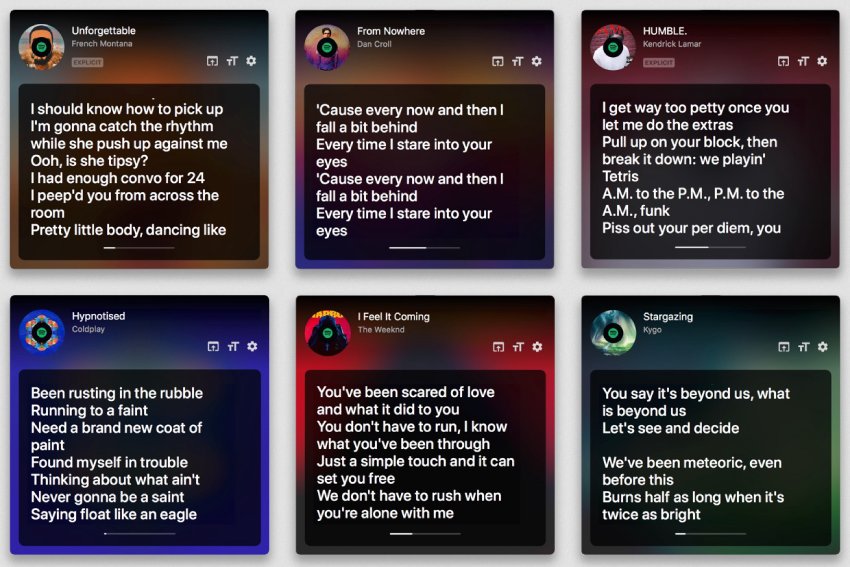 Carol is a minimal lyrics app that sits in your menu bar for quick access. It supports Apple Music and Spotify, and provides options to change text size and open lyrics in browser.
Cumulus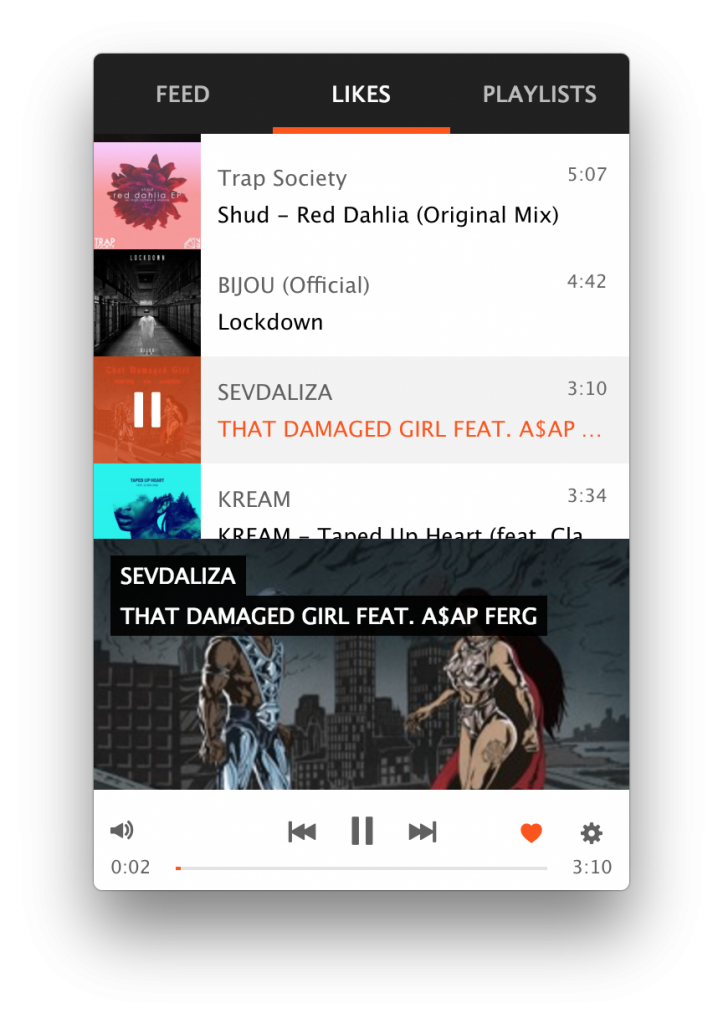 A SoundCloud player that lives in your menubar and will notify you when a new track is playing, so you always know what you're listening to.
Denied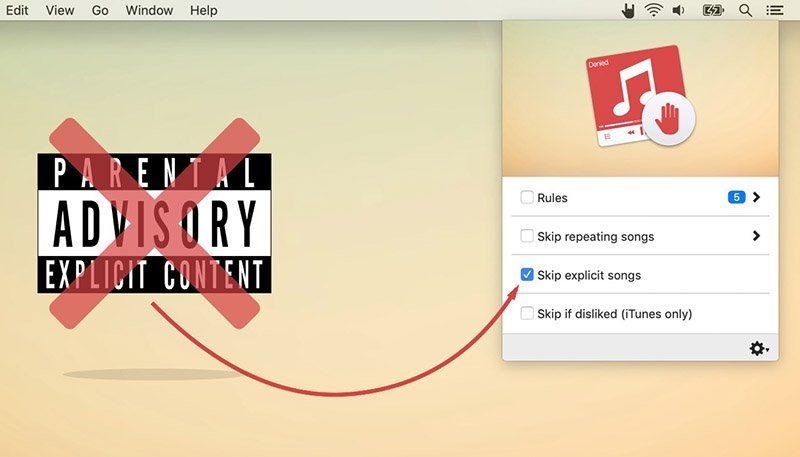 Denied is a menu bar app that sees what you're playing and automatically skips songs that you dislike.
Krisp
Krisp mutes all of the background noise during calls. Not only from your side of the call but also from other call participants.
Lyrics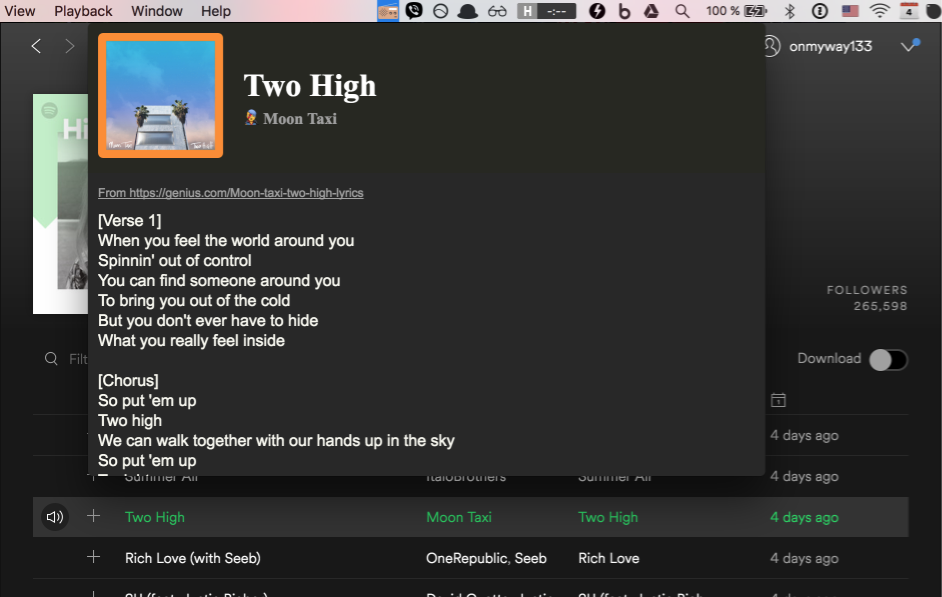 A menu bar app that detects songs from Spotify in order to show you the lyrics.
LyricsX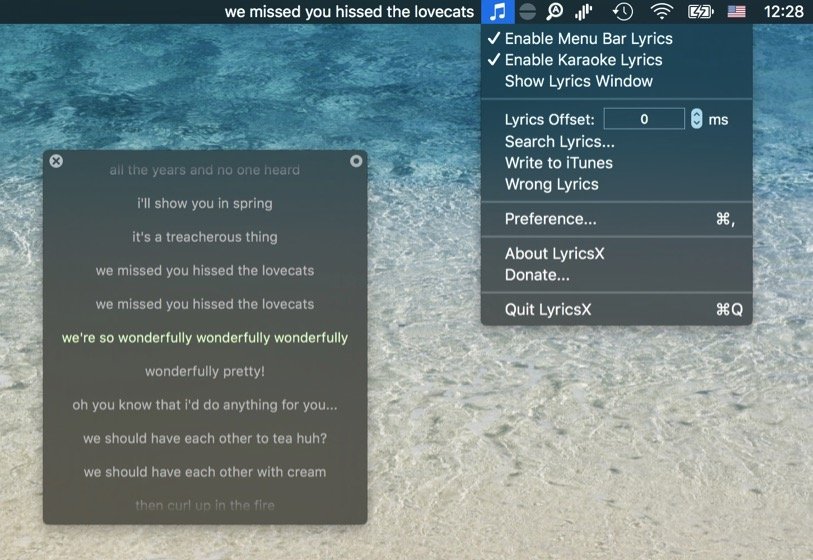 This open source lyric grabber lives in your menu bar. For iTunes, Spotify, Vox and Audirvana Plus.
Mac Media Key Forwarder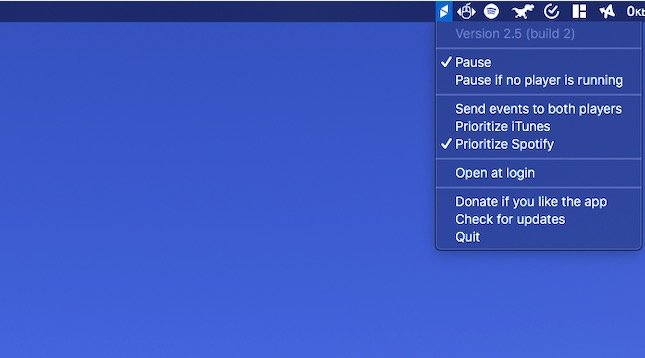 Mac Media Key Forwarder forwards the media keys of your Mac keyboard to iTunes or Spotify directly. You can prioritize which app you would like to control. The app runs in the menu bar. No more accidental opening of iTunes!
mCast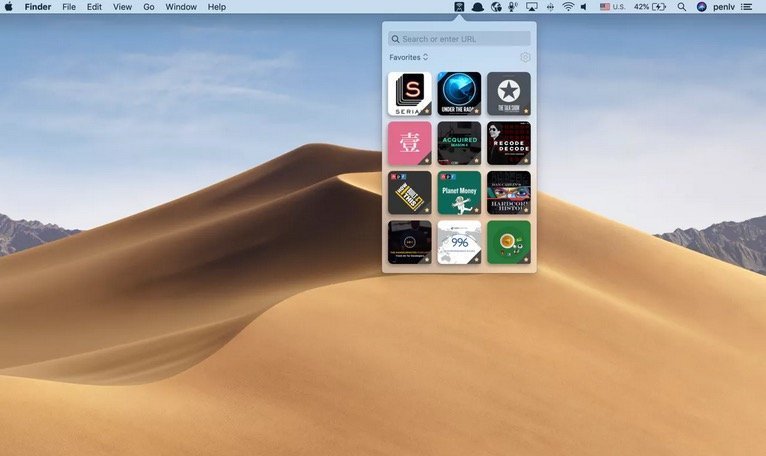 mCast is a podcast player in your menu bar, with a iOS like UX/UI. You can browse/search podcasts from different regions and categories.
Noizio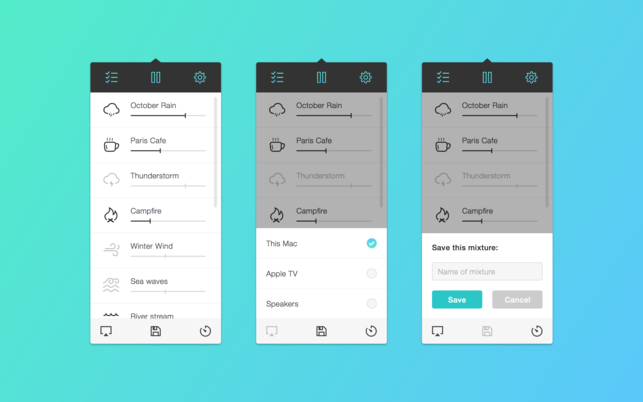 Noizio is an ambient sound equalizer that helps you relax and increase your productivity when as you're trying to concentrate on work. Just click on the icons, which represent different ambient sounds, and drag the slider to increase or decrease the volume of the sound. This app comes in handy when you go to coffee shops often just for the background noise.
Plaaying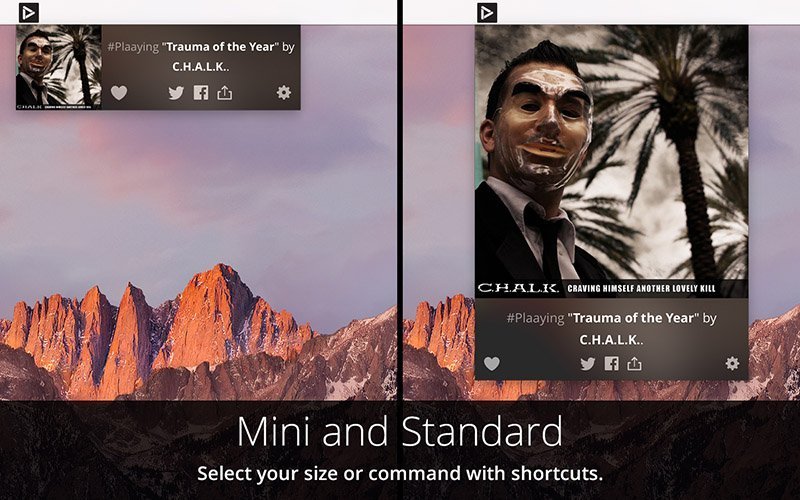 With Plaaying you control media (support for iTunes and Spotify) played on your Mac. The menu bar app is available in four attractive, proactive designs. Auto-Share can tell Twitter every song and video that plays without you lifting a finger.
PodCastMenu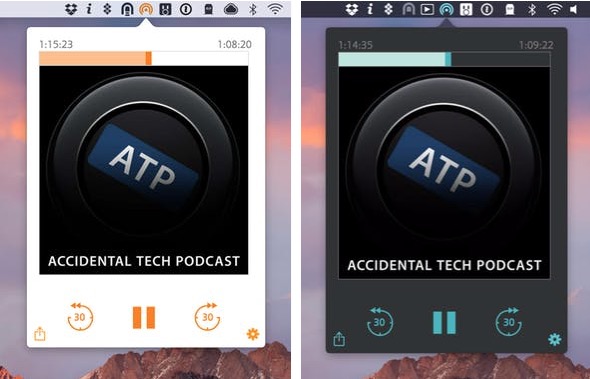 Listen to podcasts from your Mac menu bar. The app offers you the option to connect to and control your Overcast account.
Relax – Unplug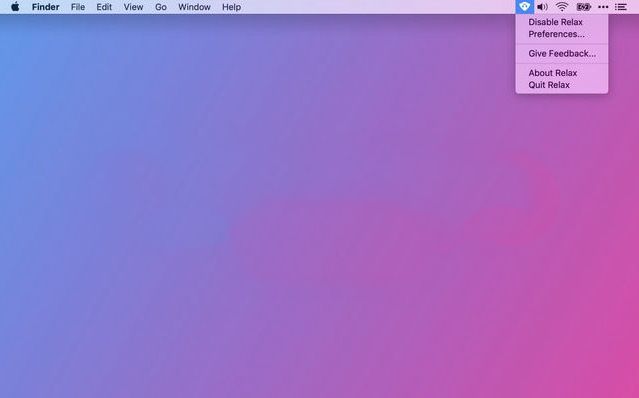 Relax automatically mutes your internal speakers and pauses music apps when you disconnect headphones or other speakers.
Silenz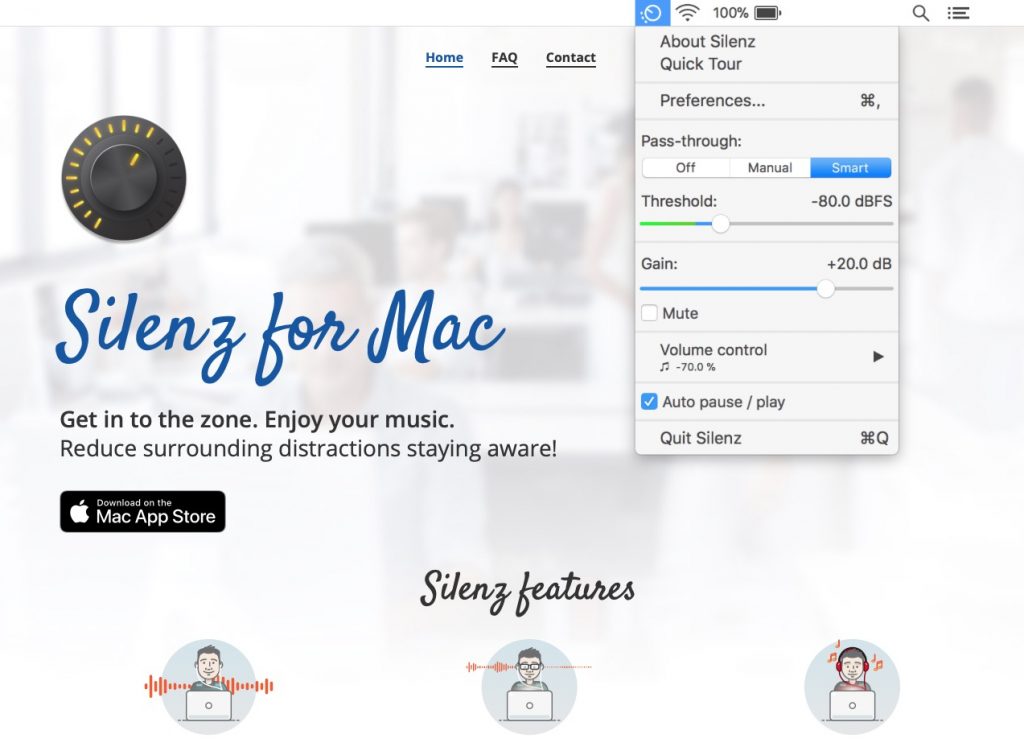 Silenz is an app dedicated to headphones users who listen to music as a way to keep focused. It monitors the sounds of your surrounding and once it detects, for instance, human speech, it reacts by pausing or adjusting the volume of your media player. Silenz can also amplify and mix surrounding sounds with your music.
Skip Tunes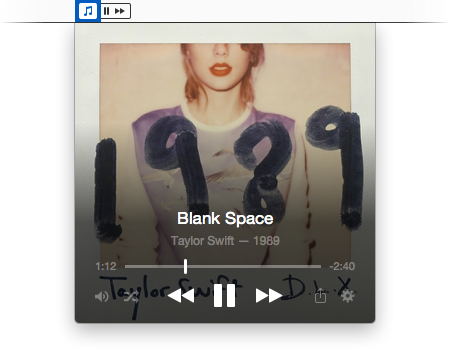 Skip Tunes is a simple Mac OS X app which allows you to easily control iTunes and Spotify all from your Menu Bar. The controls are only visible when your iTunes or Spotify is open.
SmashTunes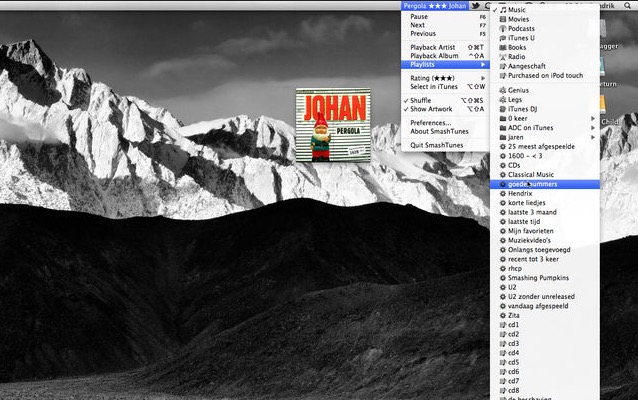 SmashTunes lets you control iTunes and Spotify from the menu bar. It displays the currently playing song right on your menu bar along with other information that you choose (like artist, album, duration, rating).
Sonos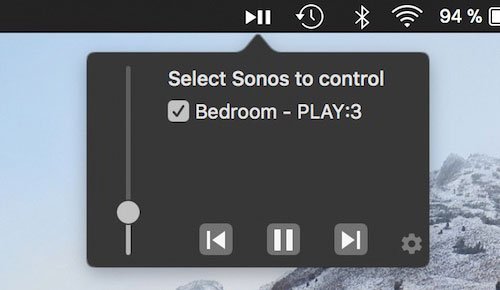 This menu bar app automatically detects all your Sonos speakers and enables you to control them the way you want.
SoundSource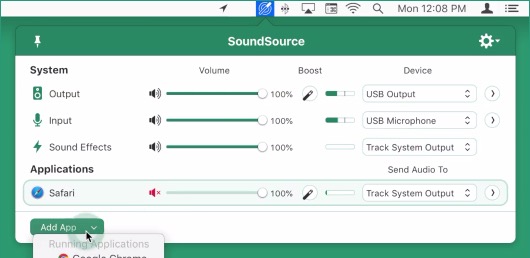 With SoundSource you can change the volume and output device for individual apps, right from your menu bar.
SpotMenu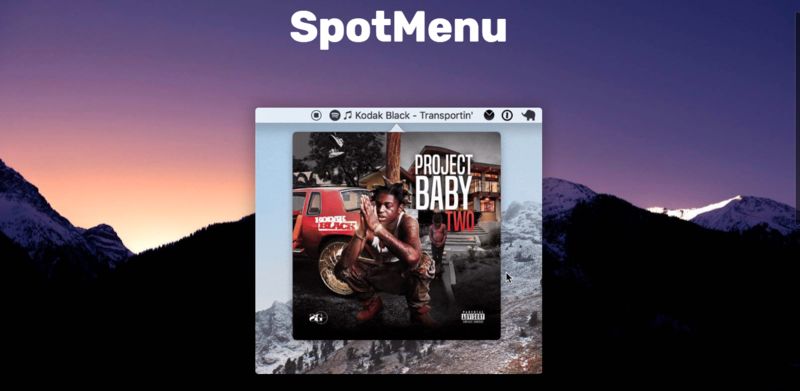 SpotMenu is a Spotify style menu bar app that displays the artist/album in the menu bar. The app comes in handy when you hear a song and wonder "Who is the artist/album?" Then you can click the Menu Bar icon to interact with what's playing.
Synergy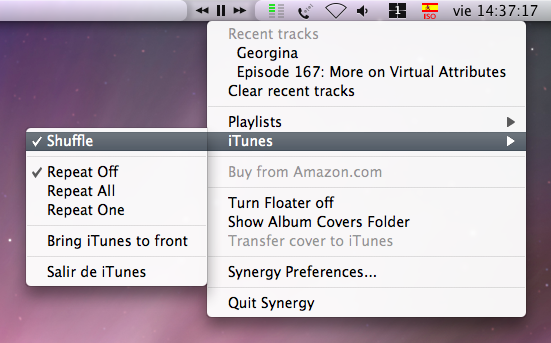 Synergy gives you total control over your music without interrupting your workflow. It puts small buttons in your menu bar that allows you to navigate your music collection and control iTunes without having to leave your current application.
Take Five

Whenever a temporary interruption occurs while you're listening to music, just click the Take Five icon in your menu bar. After 5 minutes (or every other amount of time up to 30 minutes) the audio restarts with a soft fade in.
Tap Tempo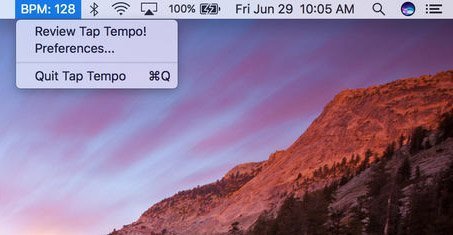 With this menu bar app you can determine the BPM of your favorite song.
ToothFairy

The ToothFairy menu icon shows you, at a glance, whether your AirPods or Bluetooth accessory is connected.
TrayPlay
TrayPlay allows you to easily control Spotify or iTunes without interrupting your workflow.