There is only so much room in your menu bar. So what to do?
Check out these Mac Menu Bar Managers:
AccessMenuBarApps

AccessMenuBarApps removes the problem of viewing menu bar icons on laptop displays. This utility allows you to expand your menu bar when you need it.
Amelita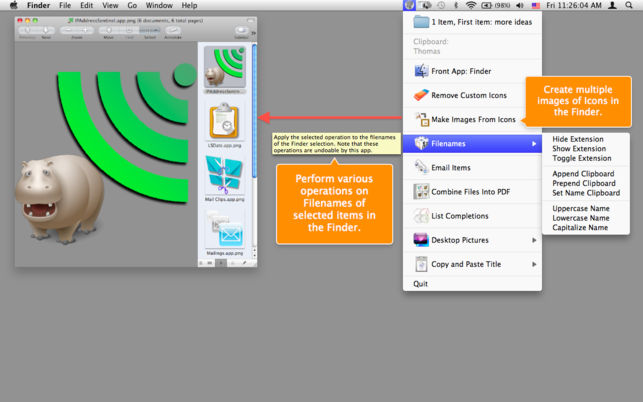 Amelita adds a smart context menu to your menu bar to grant you quick access to functions, like the ability to quickly change desktop backgrounds, copy images to your clipboard, add multiple senders to your address book with one click and so much more. It takes all these complex tasks and puts them in the menu bar, ready to go when you need them.
AnyBar

AnyBar is a small indicator for your menubar that does one simple thing: it displays a colored dot. What the dot means and when to change it is up to you.
Barsoom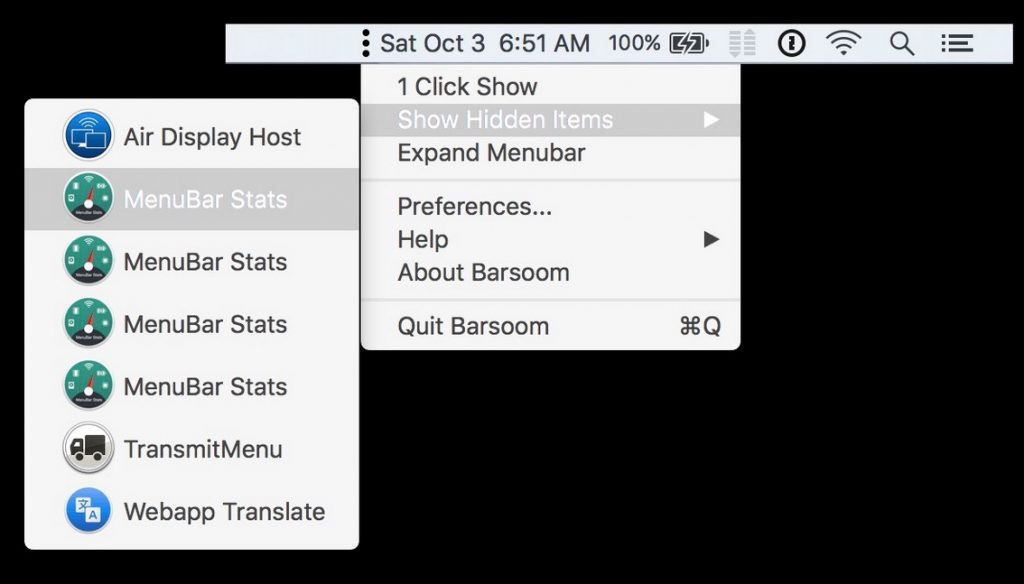 Barsoom lets you hide any third-party icon in your menu bar. You can also rearrange your menu bar items in any order you want, similar to how Apple's own icons work by default. Or hide items that you don't want to see. With Barsoom arrange your items in groups.
Bartender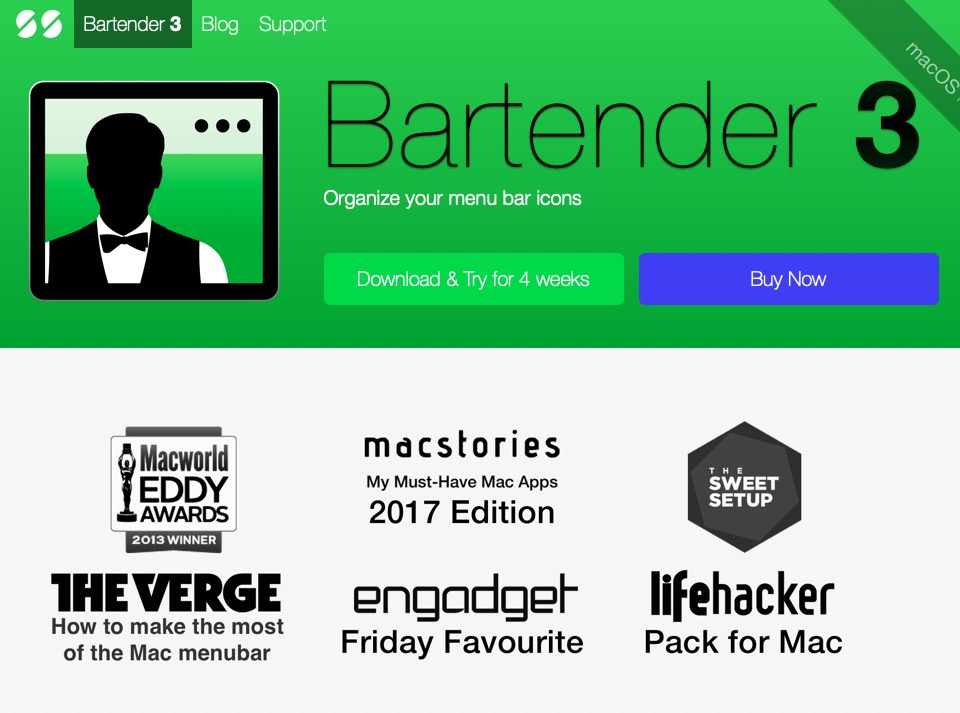 Bartender allows you to control more of the icons at the top of your Mac. The app helps you reorganize your icons making sure your menu bar appears neat and tidy. Bartender also can hide menu bar items you don't use regularly.
BitBar

BitBar lets you put anything into your Mac menu bar. Browse from a wide range of plugins, or easily write your own.
Doorman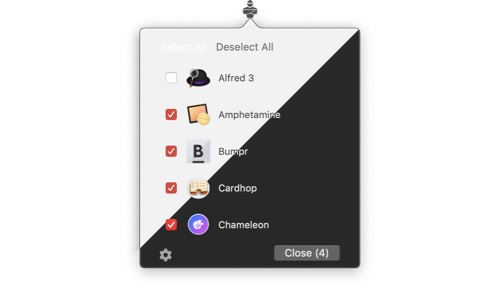 No more hunting for a menu bar apps quit option. Doorman helps you take control of your menu bar by telling other bar apps it's closing time.
Dozer
Dozer lets you hide menu bar items to give your Mac a cleaner look. Simple and free.
Menu Launcher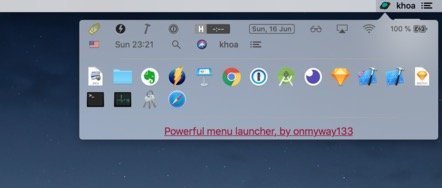 This menu bar app lets you launch any file, folder and apps from one single place. No more cluttered desktop, dock or system status menu bar.
One Switch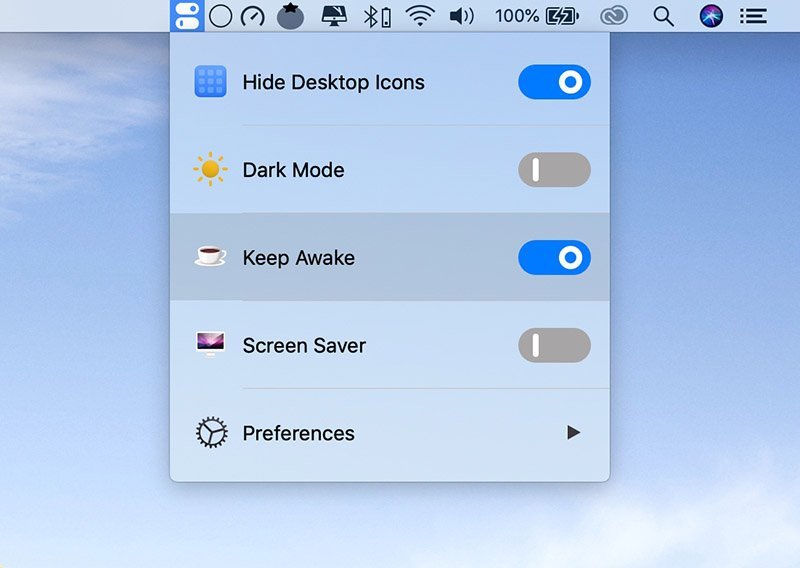 This menubar app keeps all your powerful switches in one place: Hide Desktop Icons, Dark Mode, Keep Awake, Screen Saver, AirPods Connect, DND and Night Shift.
Superbar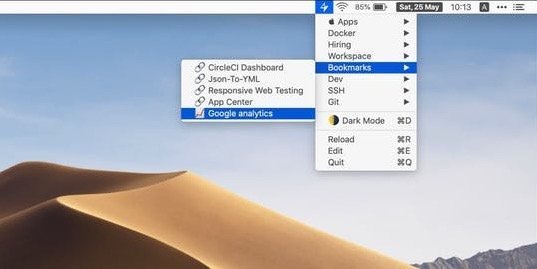 Superbar allows you to bring snippets, bookmarks, apps or system commands into your menu bar.
TextBar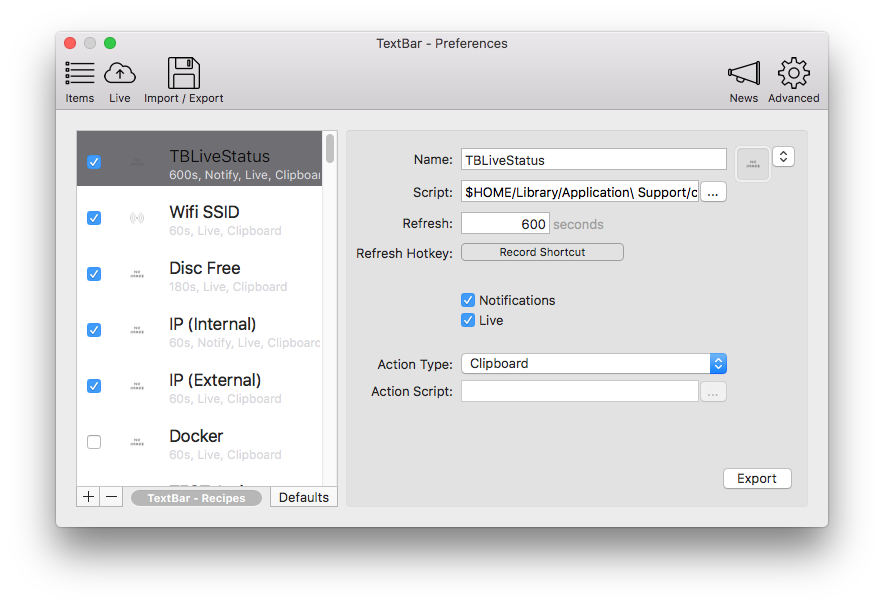 TextBar lets you add any text to your Mac menu bar, such as the output of a shell script. There is even a web service that lets you see all of your TextBar items from all your Macs.
Vanilla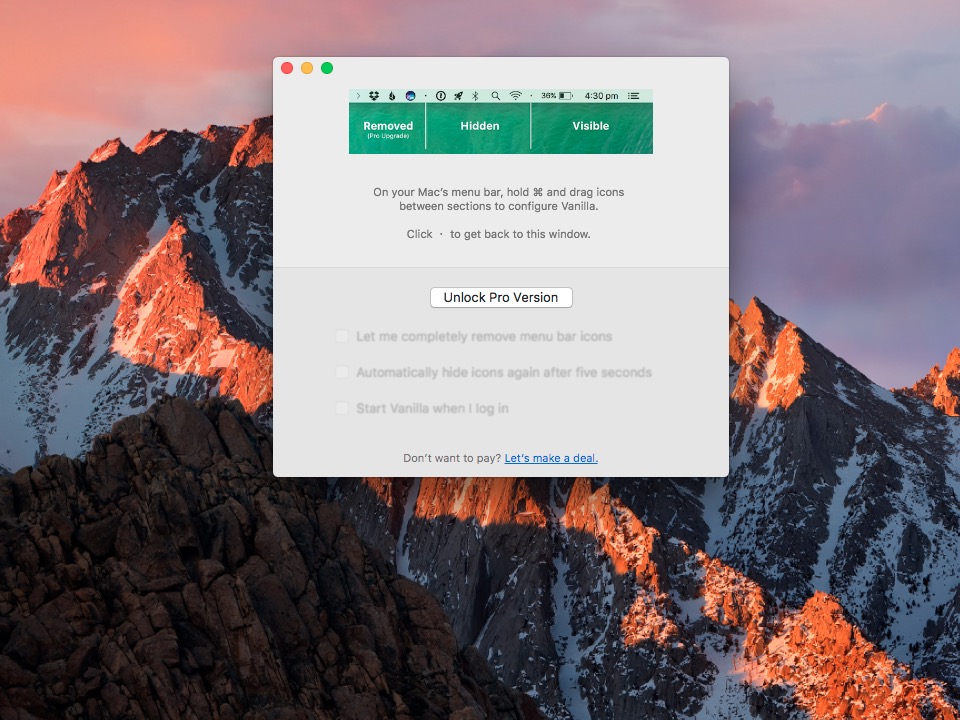 Vanilla is a free Mac app that lets you hide menu-bar icons.
Perfect your menu bar by completely hiding icons or hide any app icon from your Mac's menu bar.
Web Launchey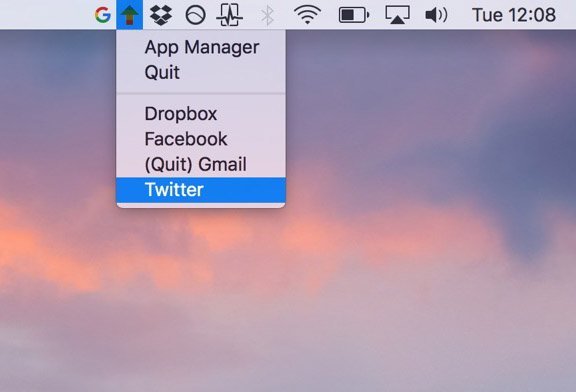 With Web Launchey you can put your favorite websites and web apps in your menu bar.