The design apps in this list are all built to perform one single task, in order to help you manage and tune your design workflow.
Check out these Mac Menu Bar Design Apps:
Artpaper 5K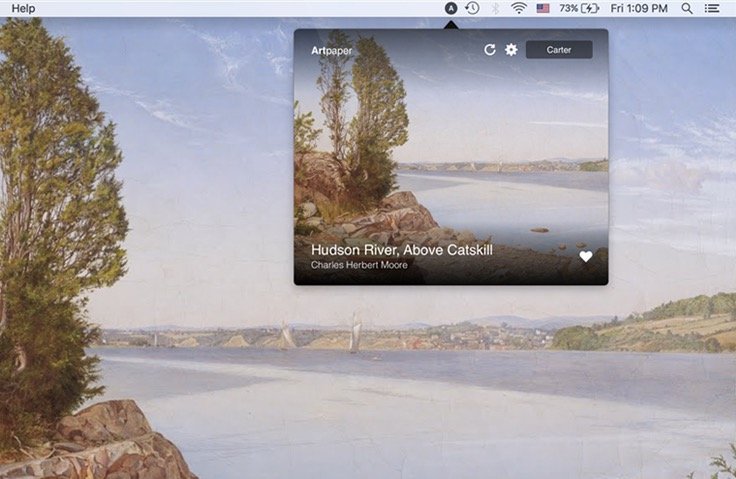 This menu bar app puts 1300 art wallpapers in 5K on your Mac's desktop. Featuring some of the world's top-tier galleries.
Brandy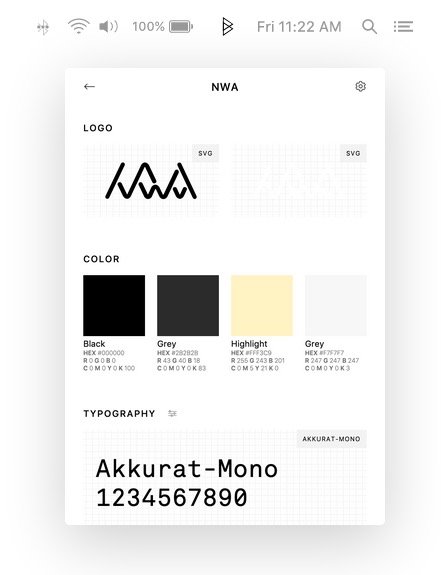 Brandy is a brand asset manager in your menu bar that keeps your team in sync. Drag and drop logos or copy hex codes by clicking on swatches.
Clarity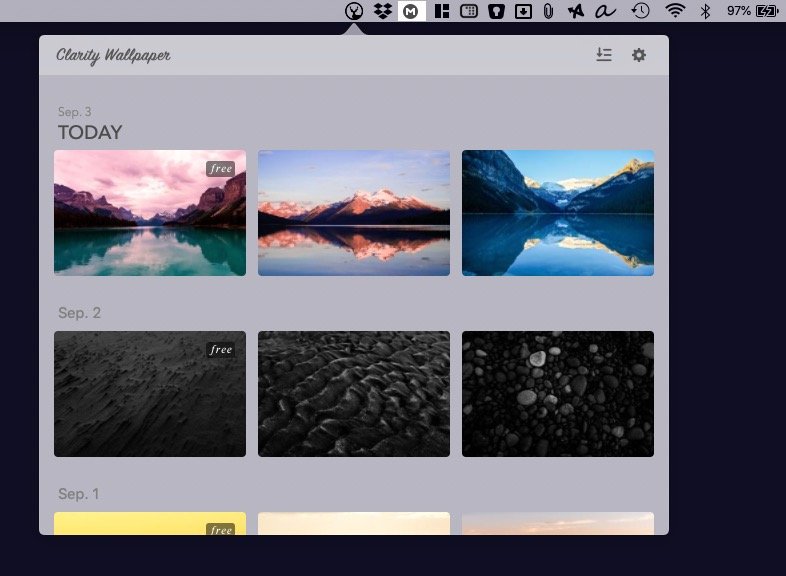 Minimal Mac wallpapers right in your menu bar.
Color Picker and Library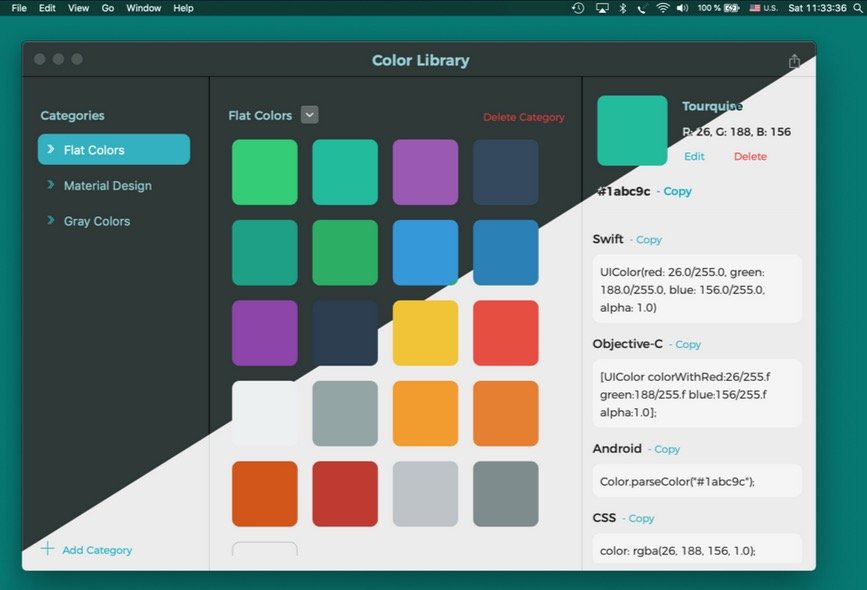 With Color Picker and Library you can keep all your colours in one place. Now it's easy to keep your colors organized and share them with team members.
ColorReview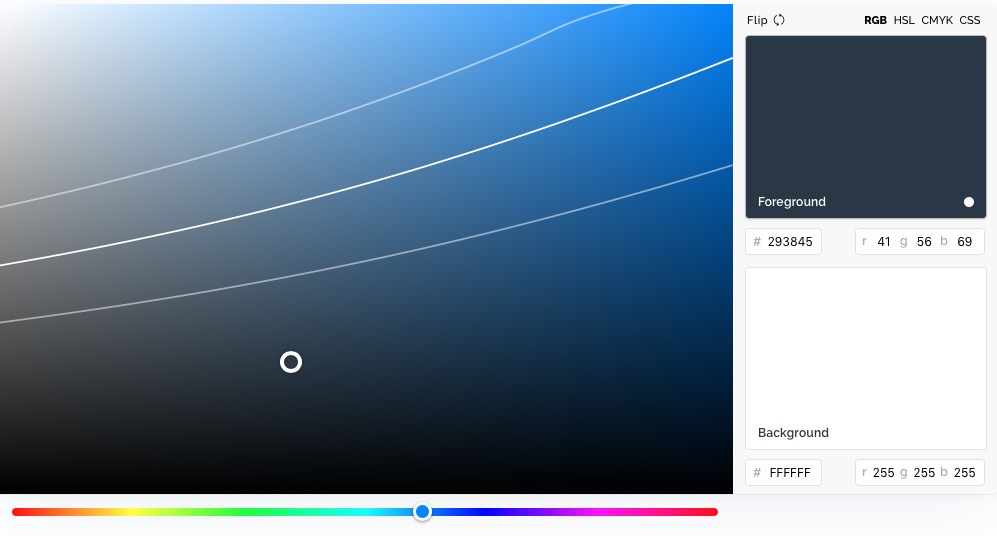 Find, test & explore the color accessibility. ColorReview is a tool to test color contrast. It's free to use and works with all popular color formats.
ColorSlurp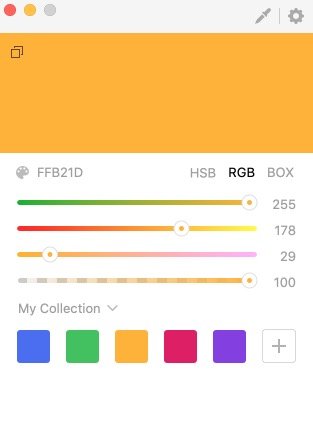 ColorSlurp is a tiny color productivity booster that lives in your menu bar. Now you can pick colors from anywhere on your screen with the magnifier. Or create and edit colors using a variety of color selection tools.
ColorSnapper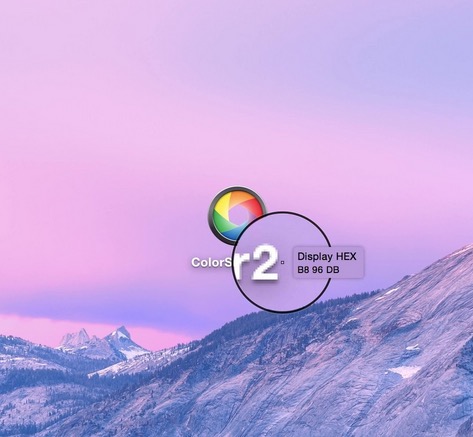 ColorSnapper is the missing color picker for MacOS. The app lives in your menu bar. Clicking on the icon will bring up the option to pick a color. Your cursor will turn into a magnifying glass allowing you to see everything at the pixel level. You'll also see the RGB or HEX value of the colors you're currently hovering over.
Contrast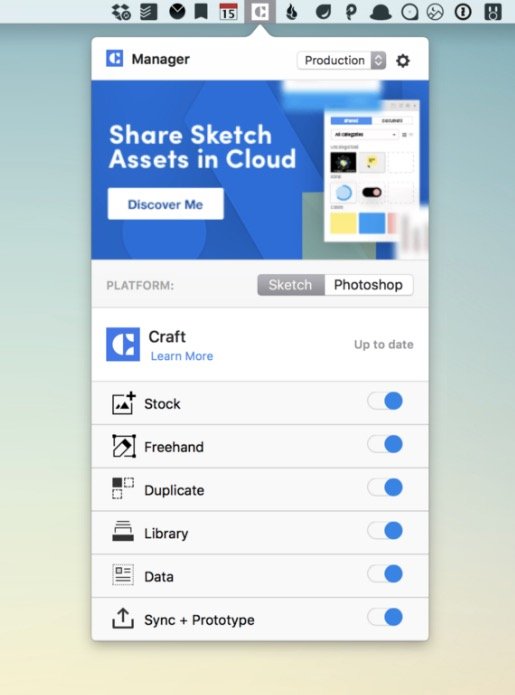 Make sure the text you're designing isn't too light in your interface designs with Contrast. Combine this simple little menu bar app with your favorite design tool and design with accessibility in mind.
Contrast Safe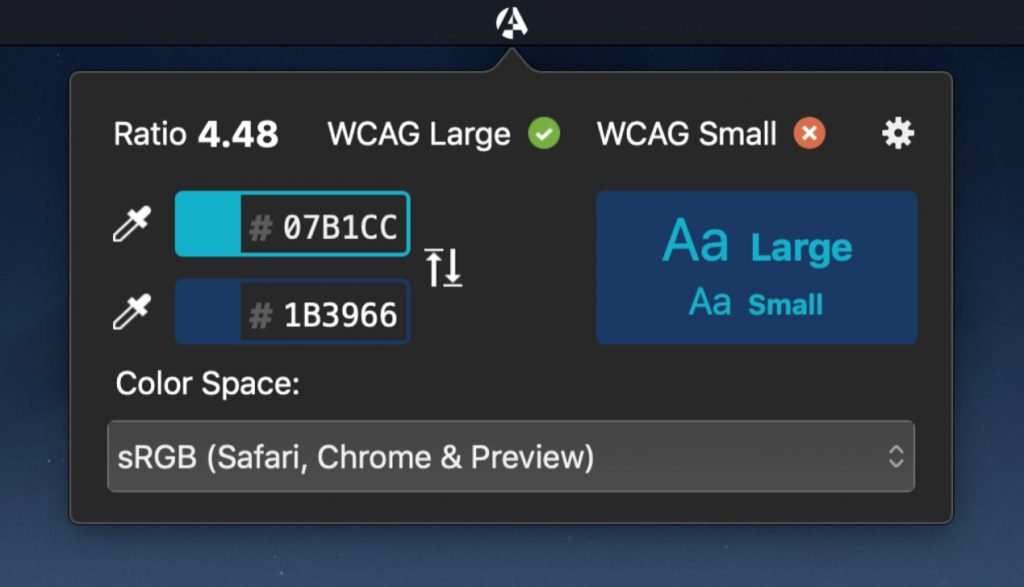 Contrast Safe allows you to check the contrast ratio between 2 colors and validate it against the WCAG standard. A nice companion for every digital designer.
DailyWall
DailyWall changes your wallpaper to one of the beautifully curated photos from Unsplash, Pixabay or Pexels every day at 10AM.
Desktopr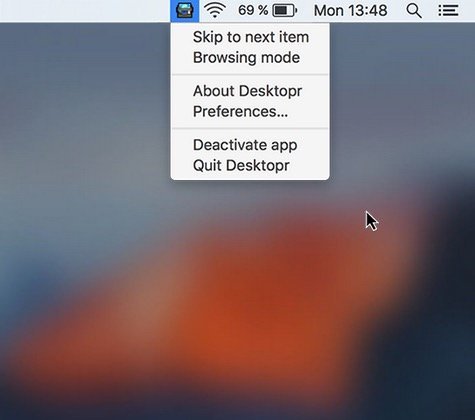 Make any website your Mac wallpaper. Extend your desktop background with any content you like. Completely configurable in your menu bar.
FreshBackMac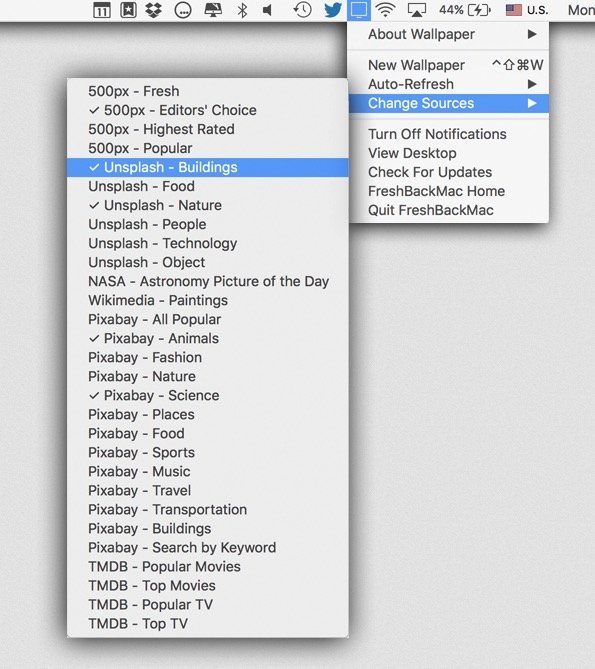 Fresh backgrounds for your Mac from multiple resources.
Mockup Generator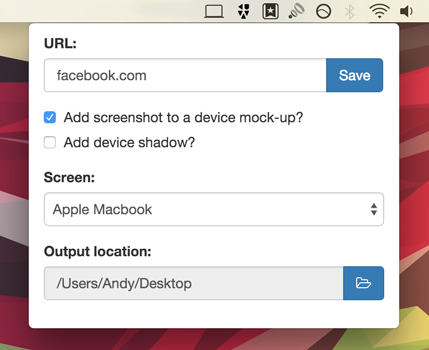 Mockup Generator sits in your menu bar and allows you to capture screenshots of your favourite websites and wrap them in device mock-ups. Current device mock-ups: Apple Macbook, Apple Watch, iMac (Pro), iPhone 7 and Google Pixel.
Pilcro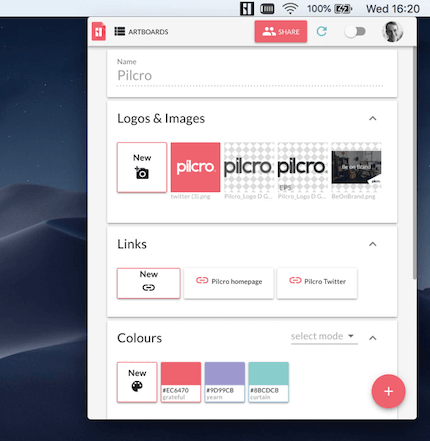 With Pilcro you can copy & paste your brand assets straight from your menu bar into whatever you're working on.
PixelSnap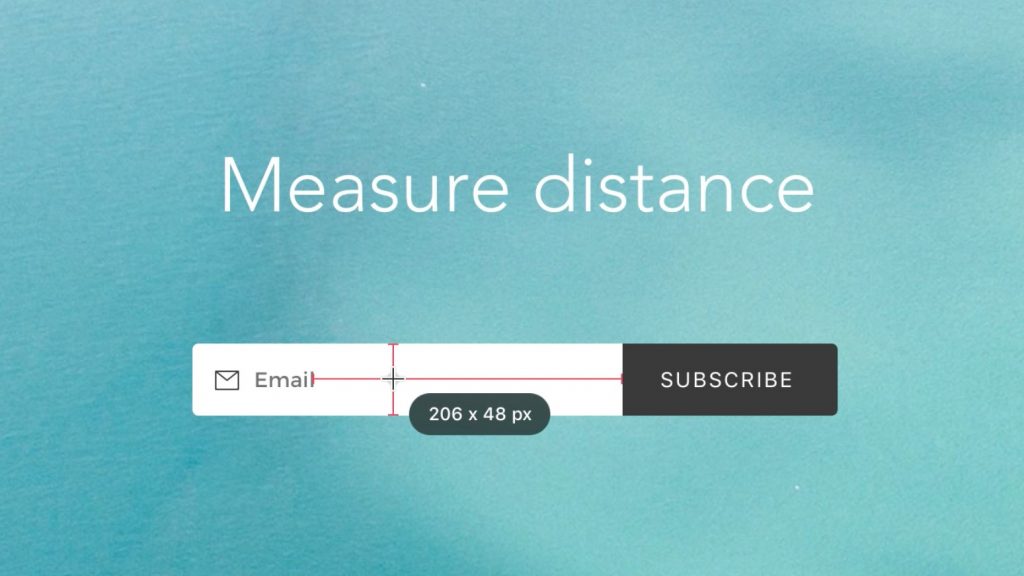 PixelSnap makes it easy to measure anything on your screen by just clicking and dragging around the cursor. Easily save selected areas as screenshots.
Poster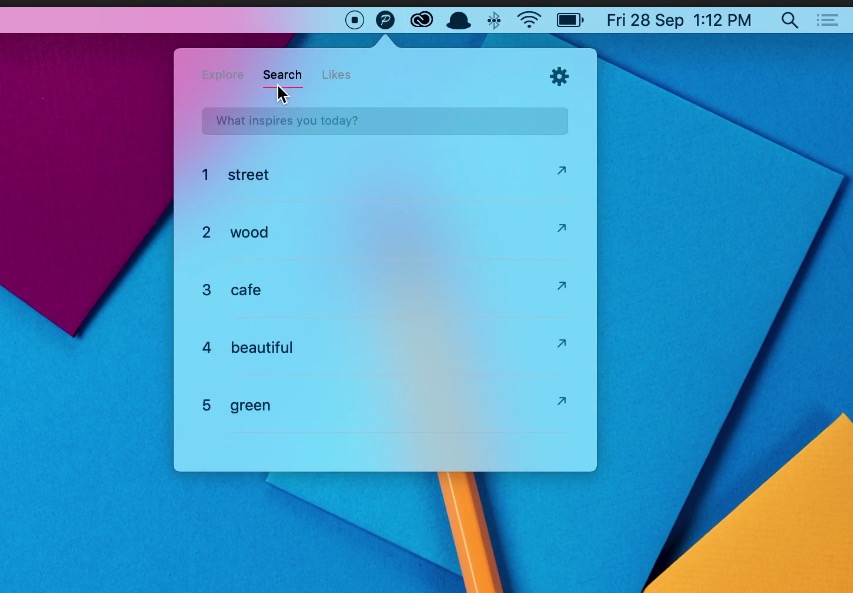 Poster is a fast way to discover high-quality wallpaper, right from your Mac menu bar. Just double-click to set the selected picture as wallpaper for all of your desktops.
Sip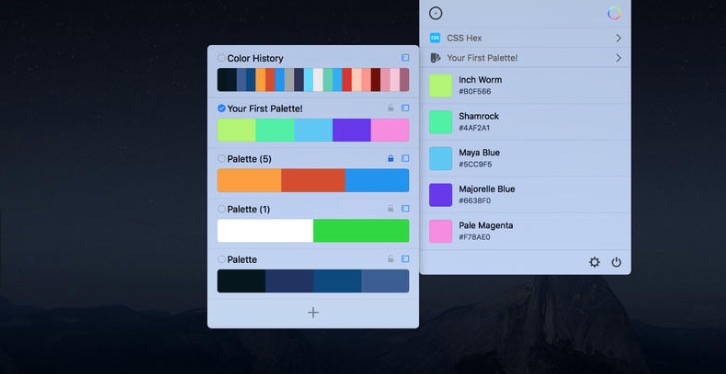 Sip is a color picker that gives you the ability to share colors with everyone and link them between the other tools in your workflow.