Managing all those windows on your Mac can be frustrating. It requires precision control of your mouse or trackpad. Luckily a window manager allows you to customize how windows are handled, so you can move, resize and rearrange them quickly.
Check out these Mac Menu Bar Window Managers:
BetterSnapTool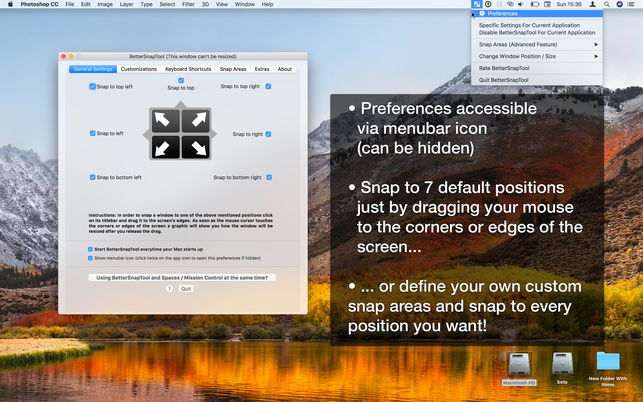 BetterSnapTool runs in the background as a menu bar app. It lets you manage your window positions and sizes by either dragging them to one of the screen's corners or to the top, left or right. You can also set keyboard shortcuts in order to move and resize your windows.
Casilla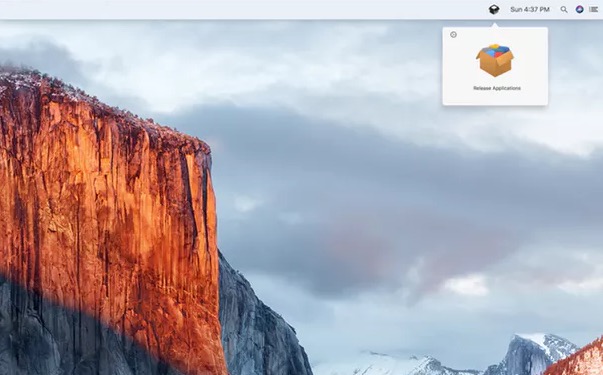 Casilla is a simple tool that hides and unhides all running applications. Comes in handy when you're sharing your laptop with a friend or associate.
Hummingbird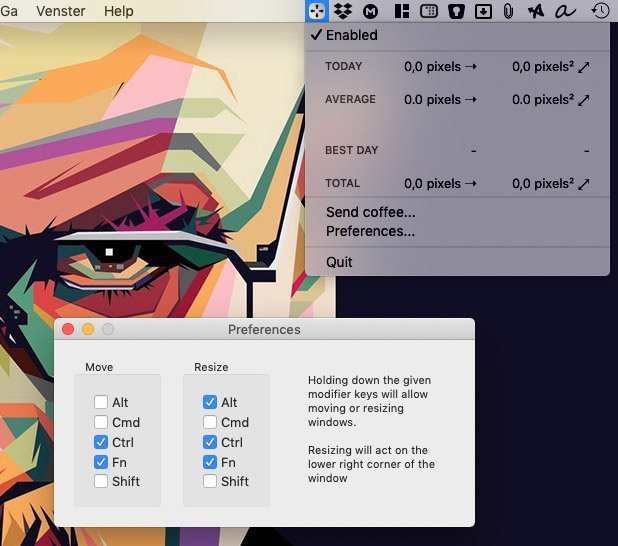 Hummingbird is a menu bar app that allows easy moving and resizing of windows by holding modifier keys and dragging your mouse to move and resize windows.
Magnet
Simply drag the window to one of the sides of the screen and it snaps there. Every open Mac window can be resized into the top, bottom, left or right half of your screen size. You can also use keyboard shortcuts or the menu bar to manage your Mac windows.
Shiftit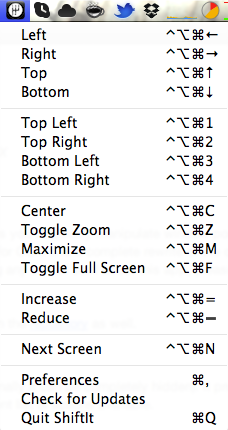 ShiftIt installs itself in the menu bar (optionally it can be completely hidden). It provides a set of actions that manipulates windows positions and sizes.
SizeUp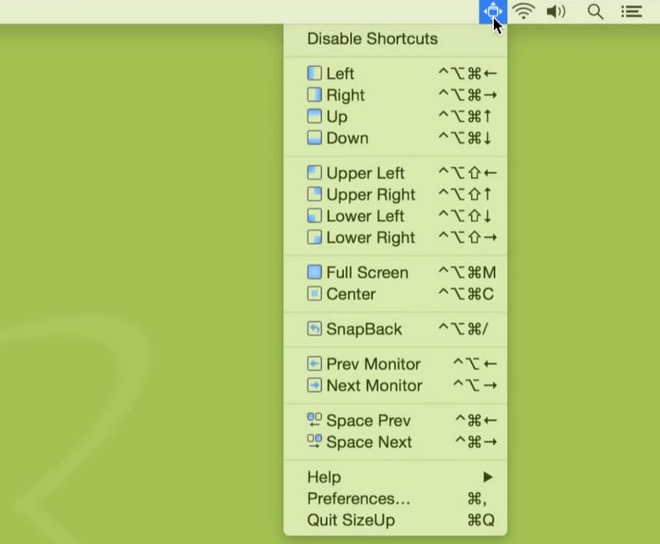 SizeUp allows you to quickly resize and position your windows with keyboard shortcuts or a handy menu bar icon.
Spaces Renamer

Spaces Renamer allows you to rename your spaces. The menu bar app supports multiple monitors, and highlights the current space in each monitor with an outline.
Spectacle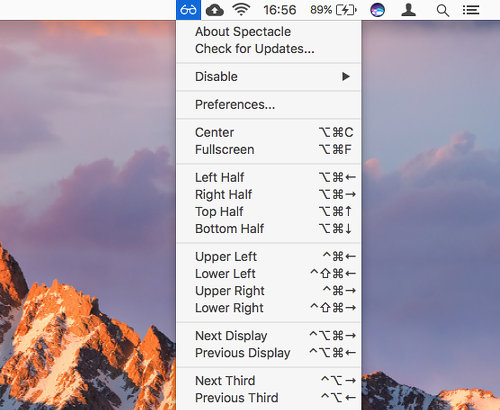 Spectacle is a simple to use free open source app. It doesn't come with drag-and-drop features to resize windows but instead with easy-to-remember key shortcuts. The app lives in the menu bar.
Stay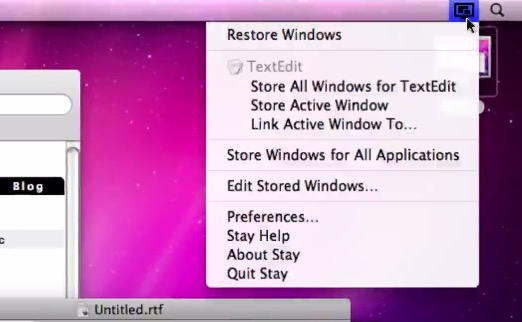 Stay keeps windows in their place. This menu bar app ensures that your windows are where you want them, even as you connect and disconnect displays.
windOCD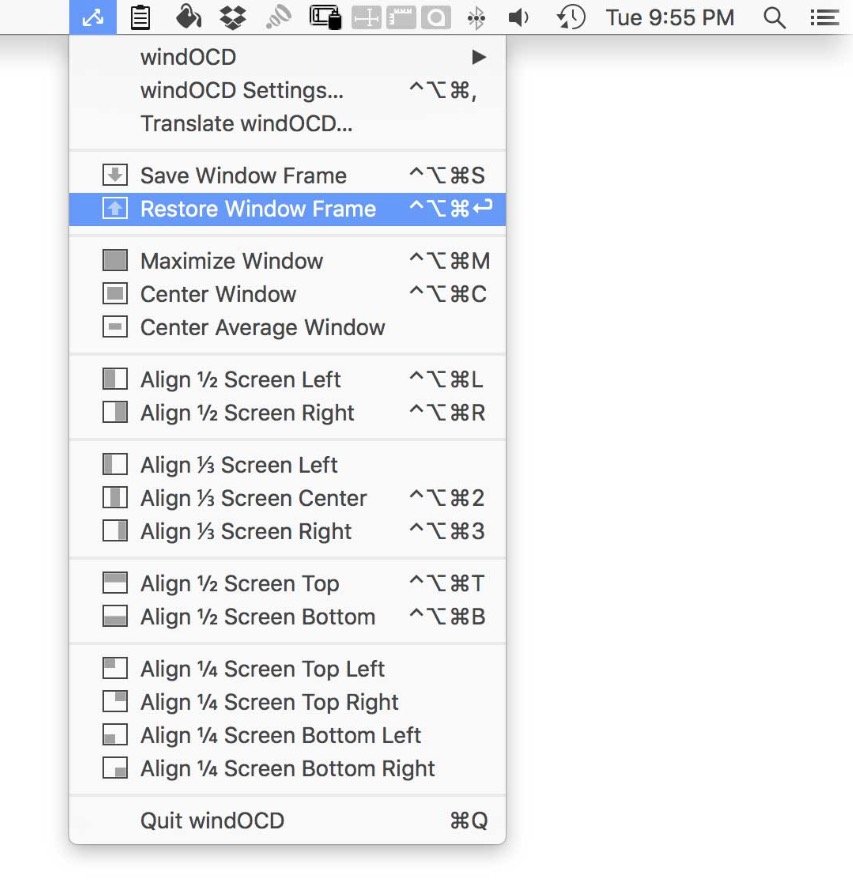 Align, arrange and move any window to your needs. WindOCD is a menu bar application that doesn't show up in your dock.
Witch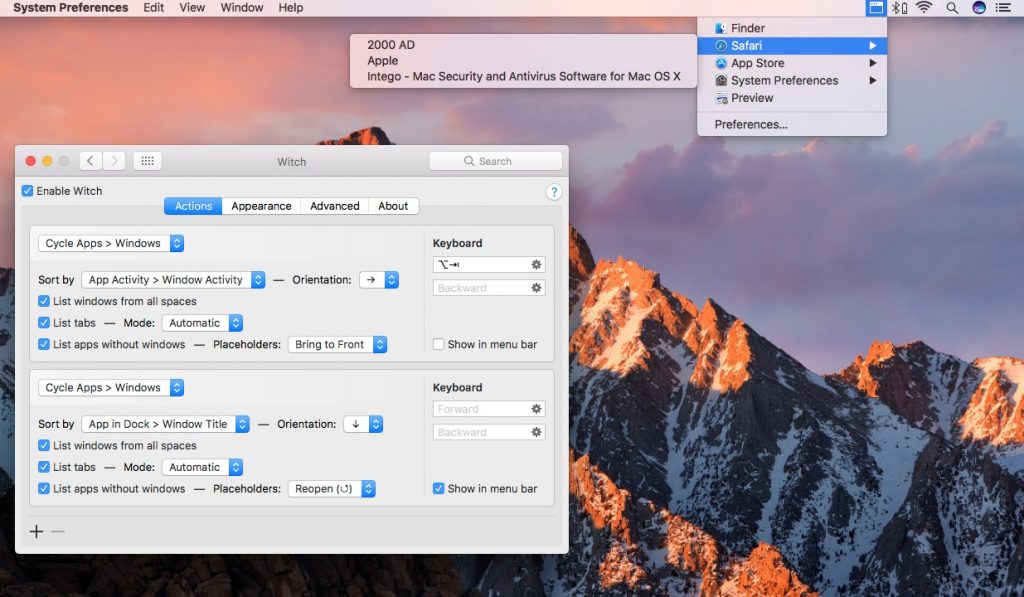 Witch enables you to quickly switch to individual windows. The menu bar component lists all of the apps you have open and on selecting a window from one of them will immediately bring it to the front.