Switch display resolutions or adjust your screen brightness and colors (time-based) from the menu bar.
Check out these Mac Menu Bar Display Apps:
Chameleon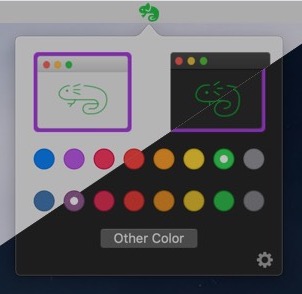 Chameleon is a quick and easy way to change your interface, accent and highlight colors. Right click on the bar icon to toggler between Light & Dark modes.
Darksome
Mojave has a nice dark theme, but to change it you need to go click trough multiple screens to change the theme. Darksome lets you switch with a mouse click.
Display Menu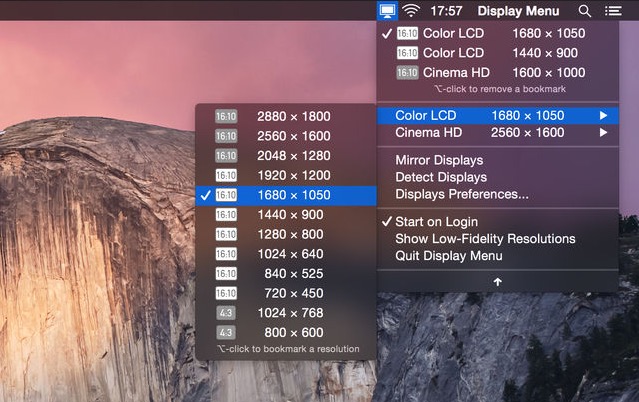 Quickly check for available resolutions, refresh rates, or retina capability on any of your internal or externally connected displays and projectors. Switch between aspect ratios or turn on mirroring with a single click.
Displays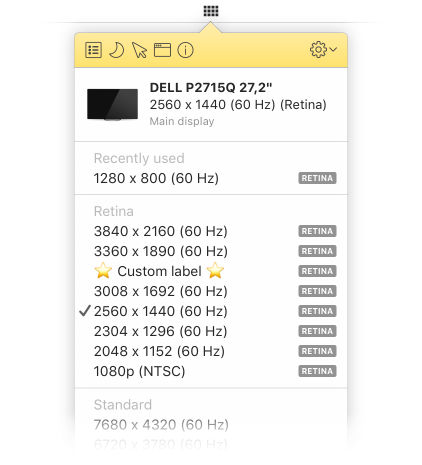 Click on Displays icon in the upper-right corner of your screen and choose your monitor resolution among all supported resolutions.
Dynamic Dark Mode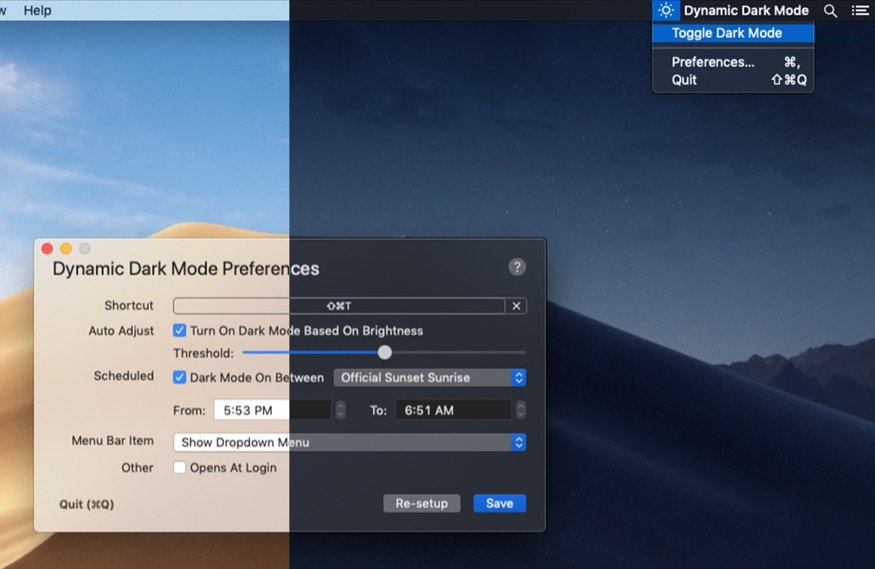 Instead of looking for the switch for dark mode in System Preferences, just click the icon in the menu bar. You can enable dark mode in dim lights, after sunset, or just anytime.
F.lux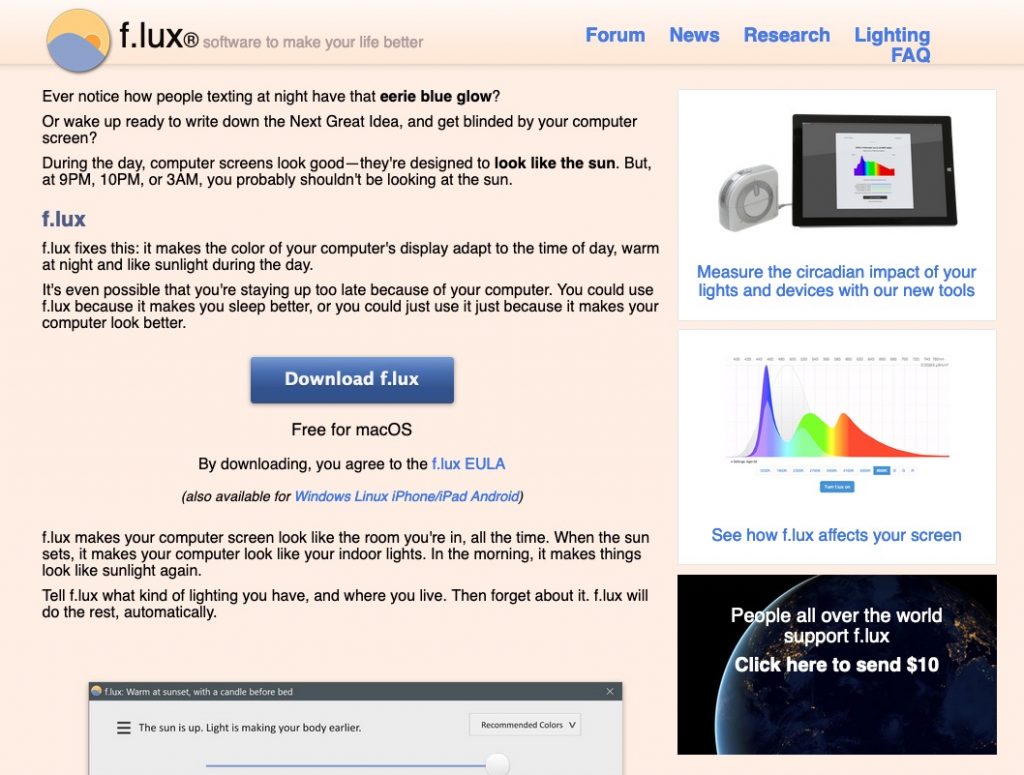 Is your Mac keeping you up late? F.lux is a free download that warms up your computer display at night, to match your indoor lighting. The app saves your eyes by making your display's brightness adapt to the time of day.
Fenetre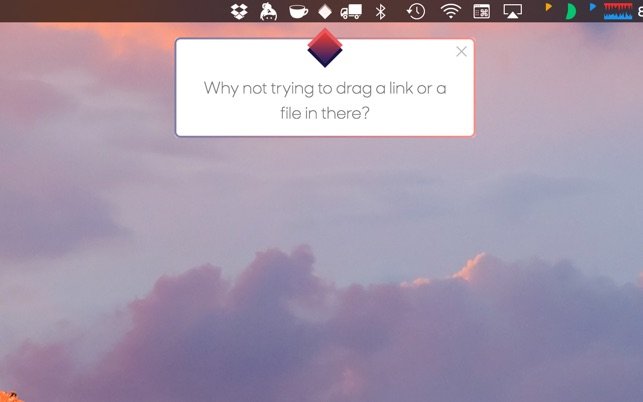 Picture in picture for your Mac. Just drag a video, picture website or file to your menu bar.
Menubar Brightness
MacOS app to change the screen brightness on the menubar.
Night Shift Control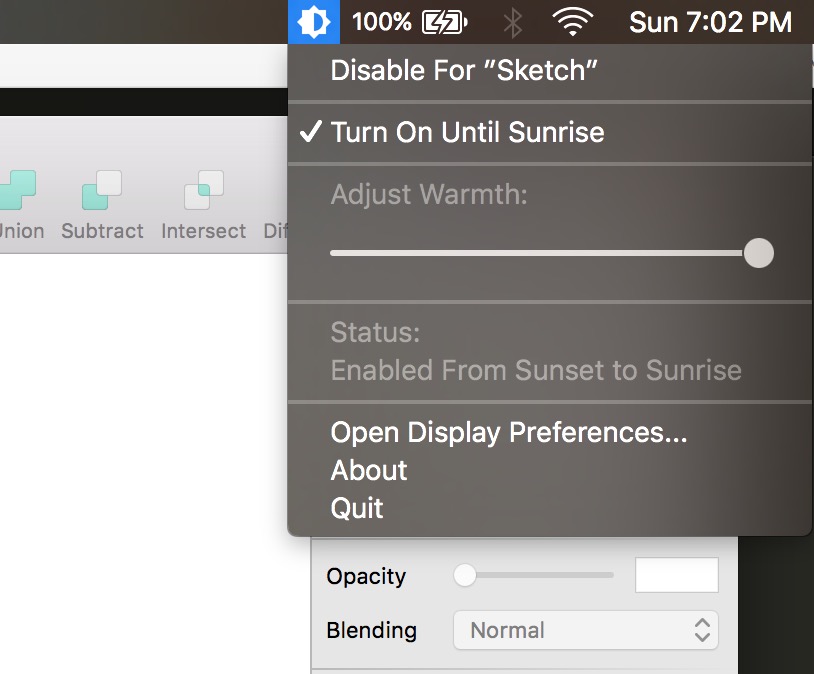 Night Shift Control is a simple macOS menubar app for controlling Night Shift. Its aim is to bring features from f.lux which are missing from Night Shift such as disabling Night Shift for certain apps.
NightOwl
NightOwl switches Dark Mode on and off, automatically. Do you want your Mac to be in Dark Mode during the night and switched back to Light Mode when the sun rises? NightOwl will toggle the Dark/Light Modes based on your chosen time.
NightTone
Work more comfortably.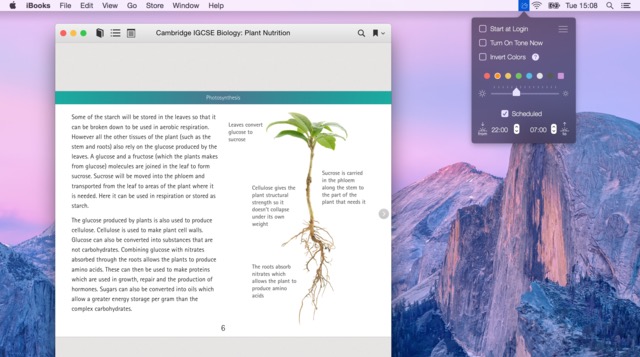 NightTone makes your screen more comfortable, enjoyable and healthier by shifting the colors on your display to a warmer, eye-friendly palette. The app will (depending on the time at day) automatically shifts the colors of your display to a different palette.
QuickRes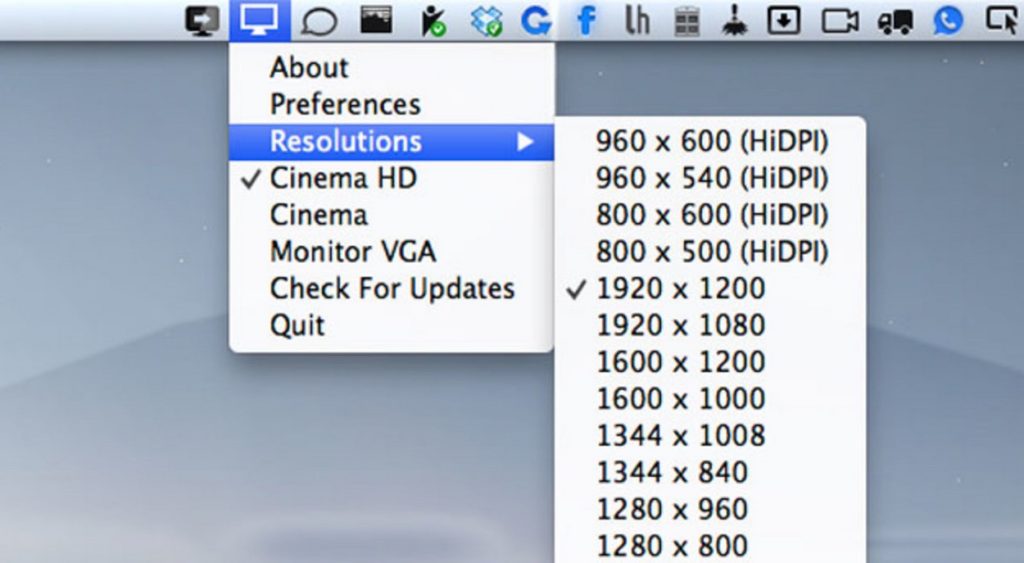 Quickly switch resolutions on your Retina display. QuickRes is a screen resolution switcher that unlocks the full power of your Mac's display. The app even bypasses Apple's restrictions.
Resolutionator
Need more space for a project? Resolutionator makes switching screen resolutions effortless. The app makes it simple to use any of your display's available resolutions.
Shifty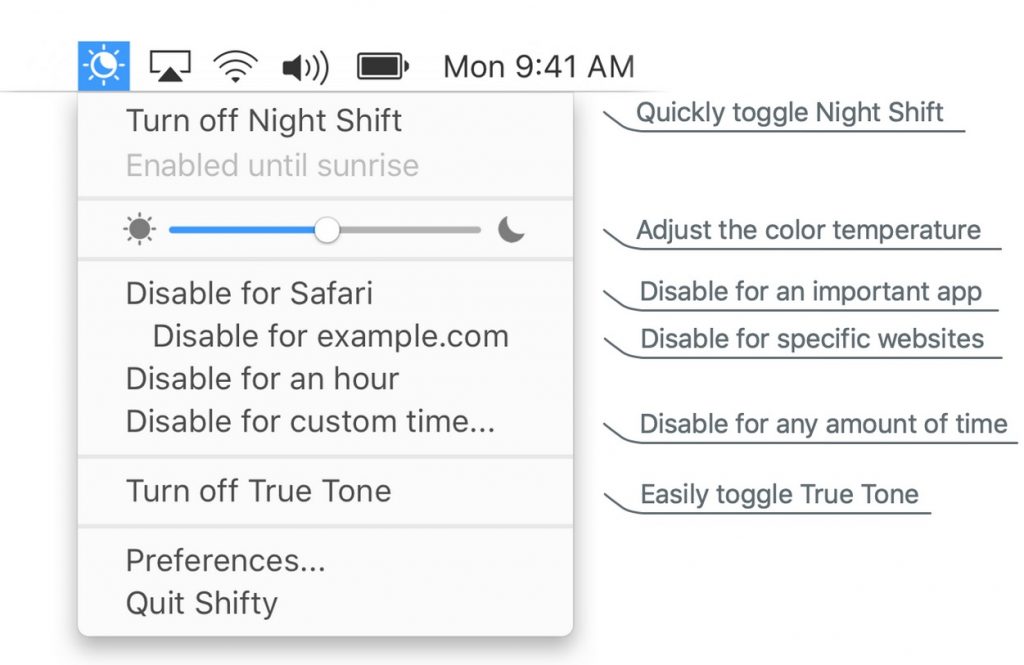 A macOS menu bar app that gives you more control over Night Shift.
Tranquility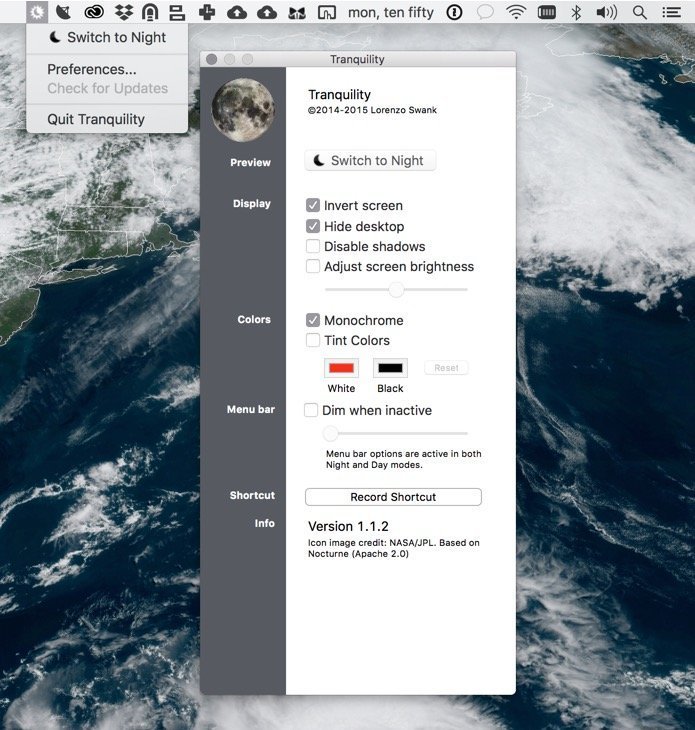 Tranquillity can change your display colors in various ways to give you a color scheme more suited to low light conditions (such as at night).