Check out these other Mac Menu Bar Apps:
Pearl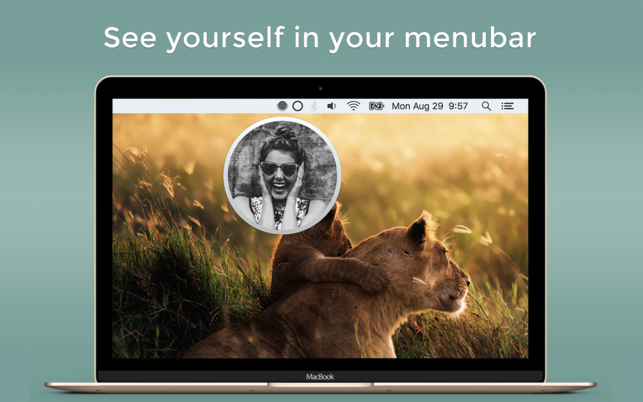 Pearl is the quickest way to see your reflection, with just a tap in your menubar. Lightweight and always available, Pearl makes it easy to take a quick peek in the mirror without wasting your battery life, or your CPU.
CashNotify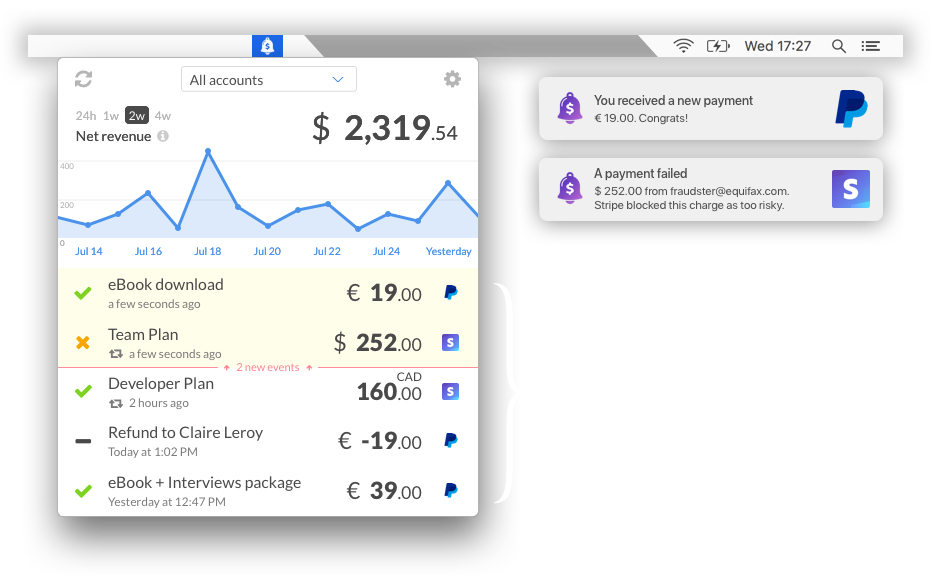 CashNotify lets you monitor your Stripe and Paypal accounts. All data comes straight from Stripe or PayPal to your menu bar.
Balance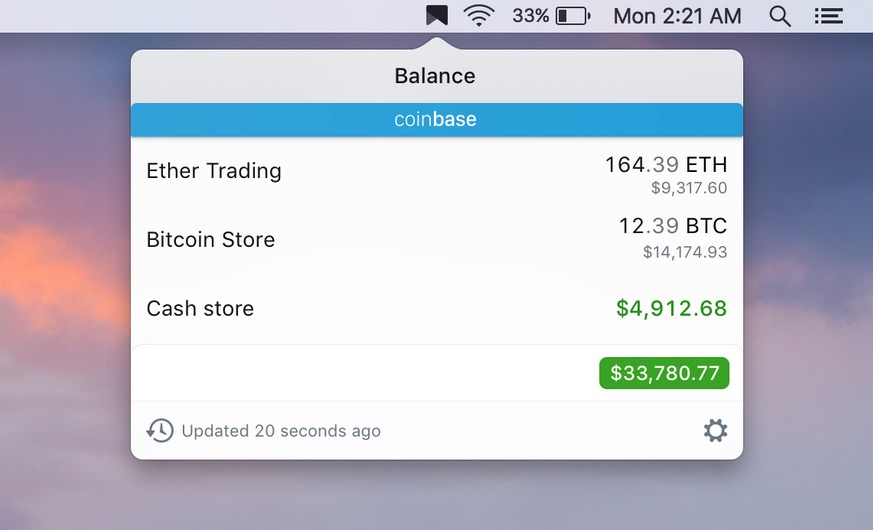 All the world's currencies in your menu bar.
CoinBar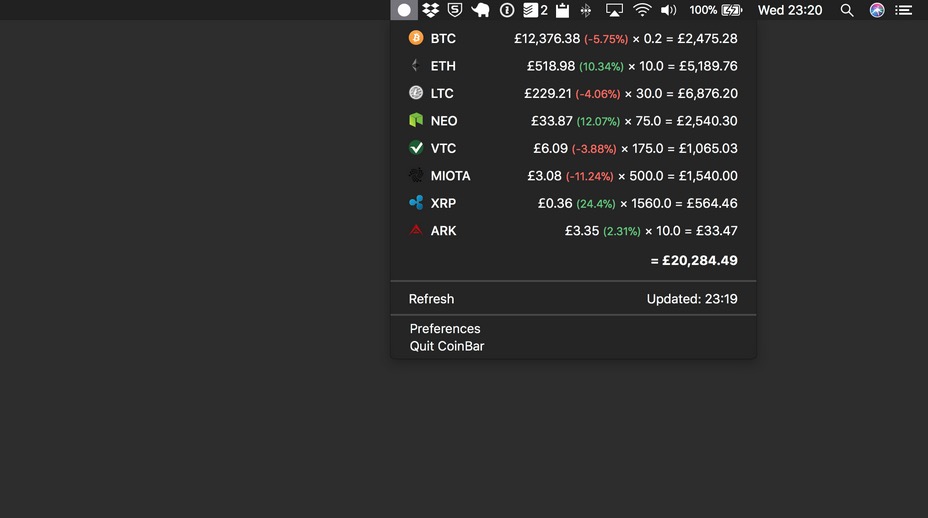 CoinBar (open source) tracks the price of your crypto coins. It supports 33 base currencies and displays price % fluctuations between 1h, 24h, and 7d. The menu bar icon flashes when new data is available.
Crypto-bar
This menu bar app updates cryptocurrencies prices in real-time using web sockets.
PercentCalculator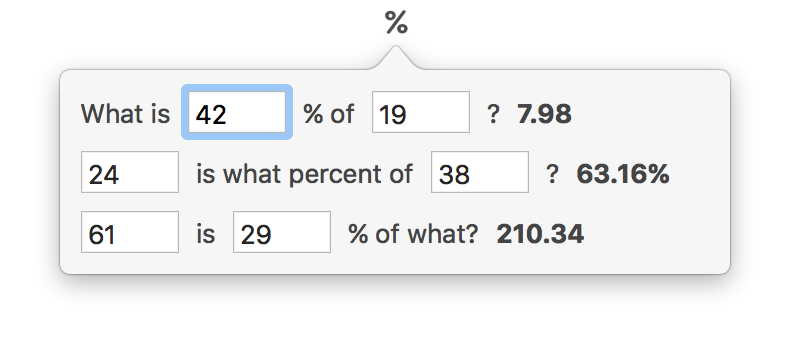 A tiny menu bar app that calculates parcents.
Butler for Mac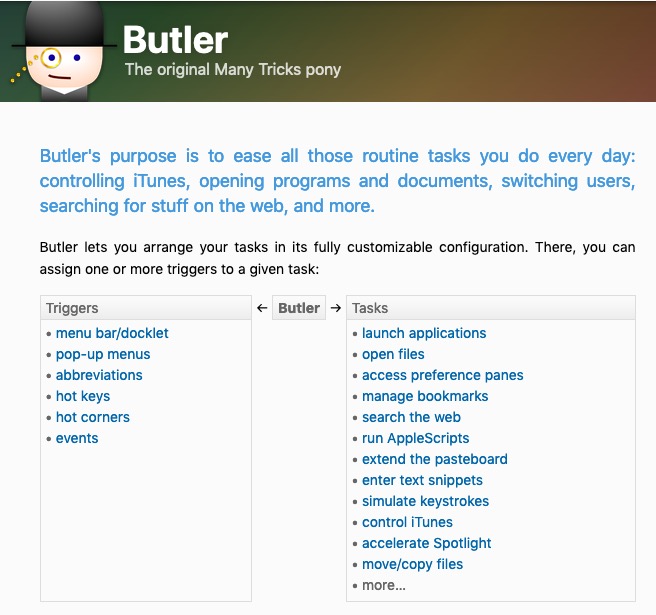 Butler for Mac is a do-it-all utility for your Mac: Launcher, iTunes controller, macros, pop-up folders, multiple clipboards, and more.
Cursor Pro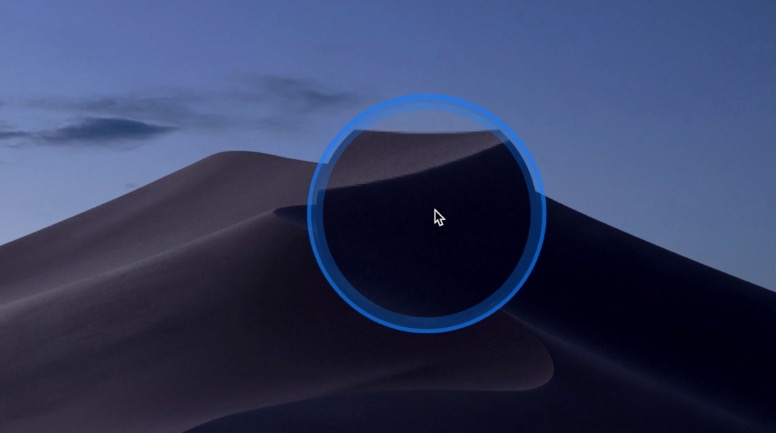 A handy tool for highlighting your cursor, visualizing clicks & magnifying certain areas of your screen.
Sensible Side Buttons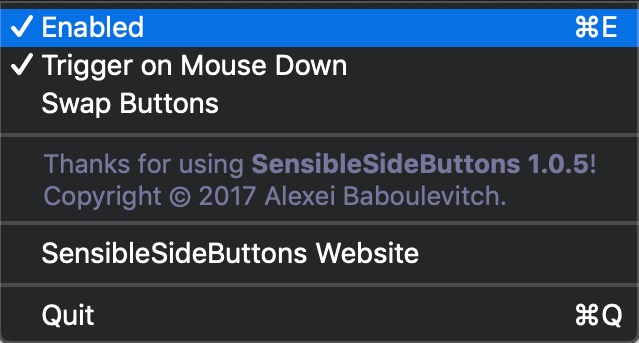 This macOS menu bar app enables system-wide navigation functionality for the side buttons on your third-party mice.
Ejector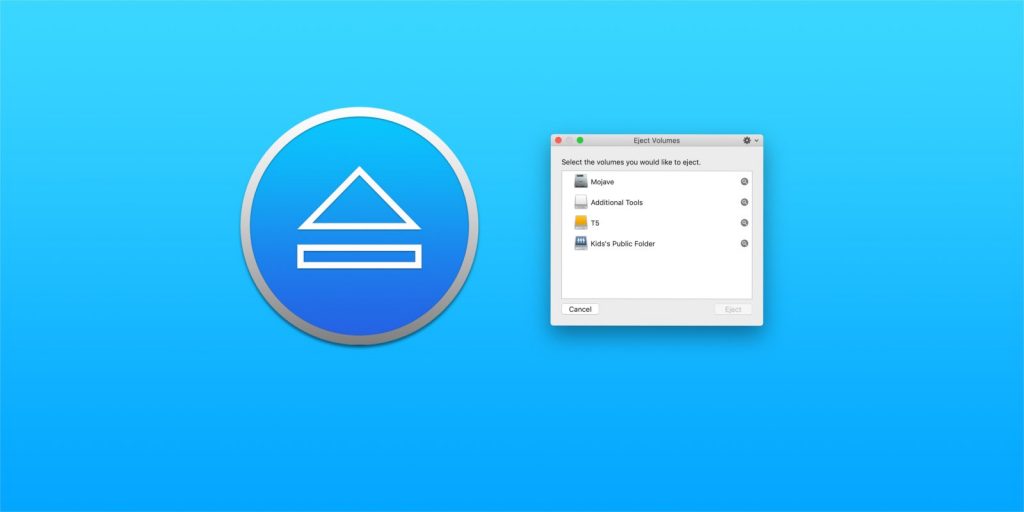 Ejector adds an Eject icon to your menu bar. Very useful for ejecting drives from the menu bar, one at a time or all at once.
Jettison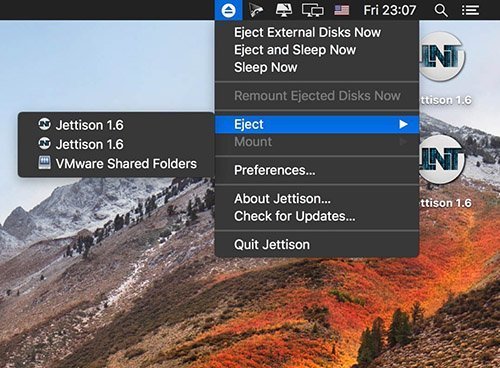 Jettison automatically ejects external disks from your Mac before your computer goes to sleep.
Video Downloader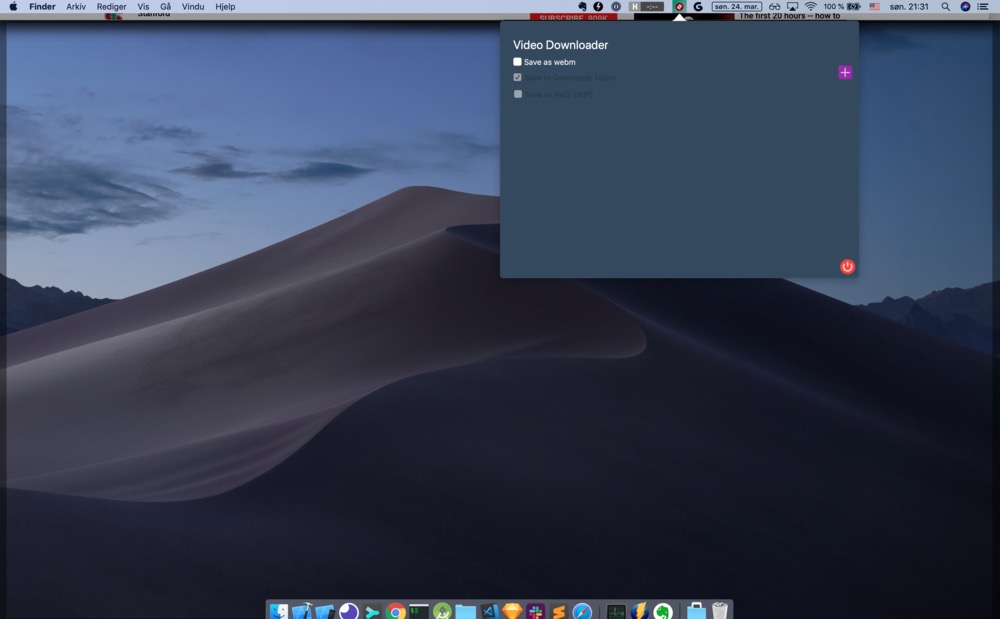 Menu bar app that allows easy downloading of many Youtube videos at once.
QuickHue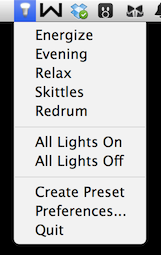 Menu bar utility for controlling the Philips Hue lighting system.
Juice for macOS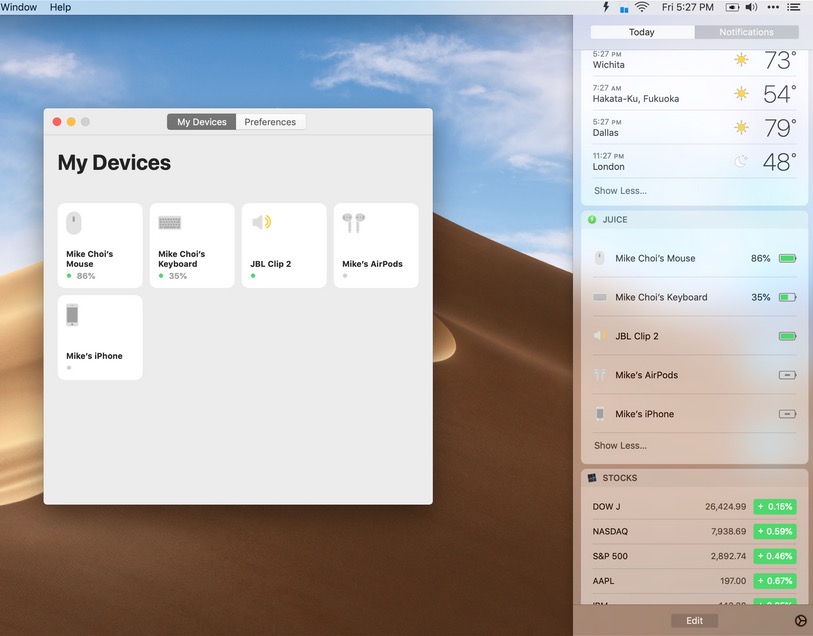 Connect and view your Bluetooth devices with ease, with the built-in control center in your menu bar.
Touch Bar Simulator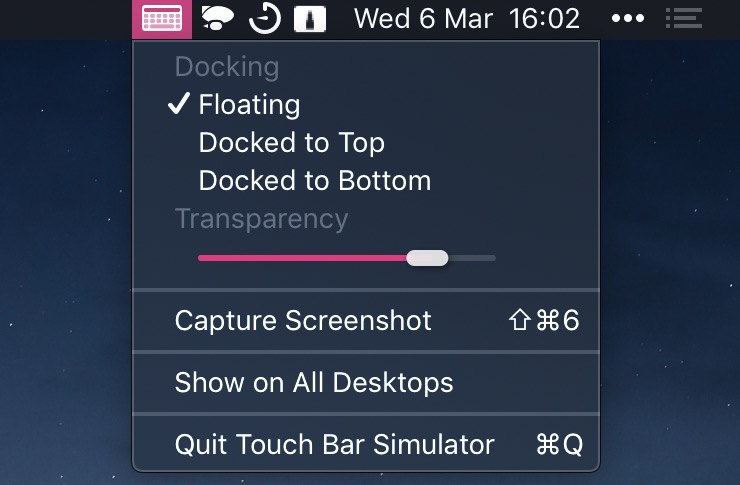 This virtual touch bar simulates the MacBook Pro's Touch Bar. Clicking the menu bar icon toggles the Touch Bar window. Now you can use the Touch Bar on any Mac!
Simulator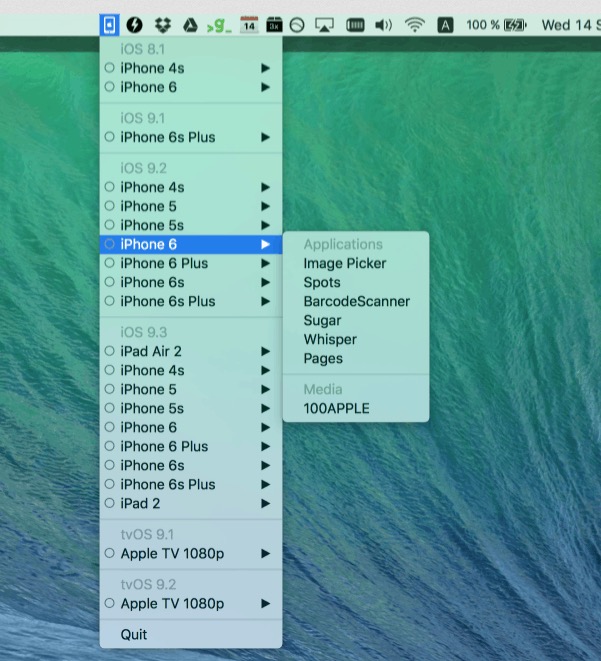 Simulator lets you quickly navigate through multiple opened simulators and its content.
NBA Bar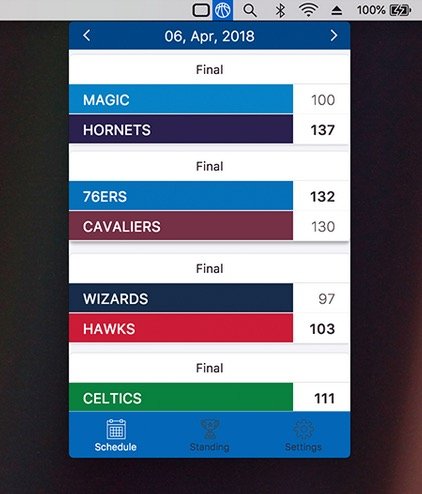 You like basketball? Check NBA in your menu bar. It's free and open source.
Air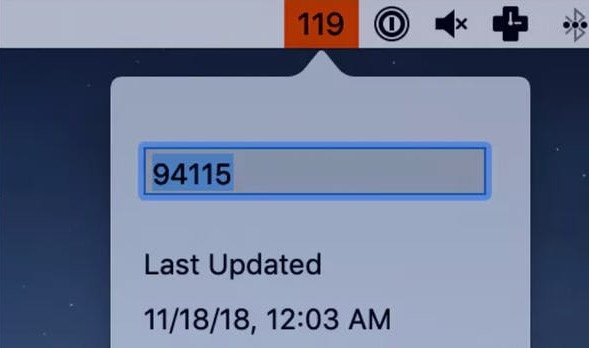 Air is an easy way to keep an eye on the Air Quality Index in your zip code from your Mac. US only.