When you're running on battery power, you want to make sure your Mac is using as little energy as possible. But there are plenty of times when you don't want your system to go to sleep.
Check out these Mac Menu Bar Battery Apps:
Amphetamine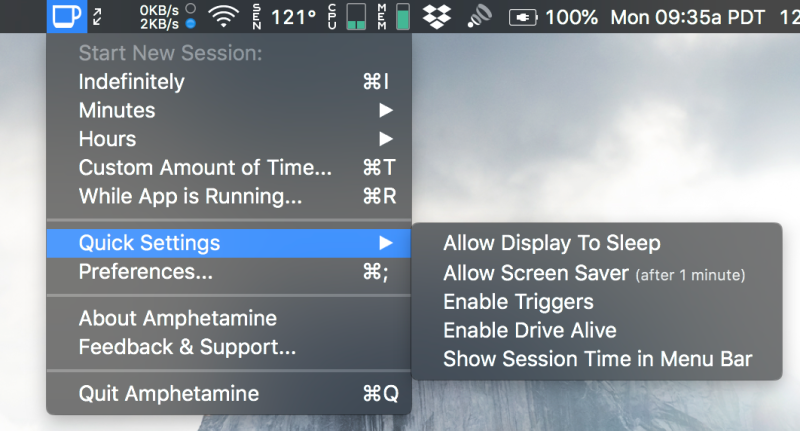 With Amphetamine, you can effortlessly override your energy saving settings and keep your Mac awake. You just have to tap on a single icon on your macOS Menu Ba. Once activated, your system will stop going to sleep. You can also set it up so that Amphetamine only kicks on when it notices that a particular app is running.
Battery Indicator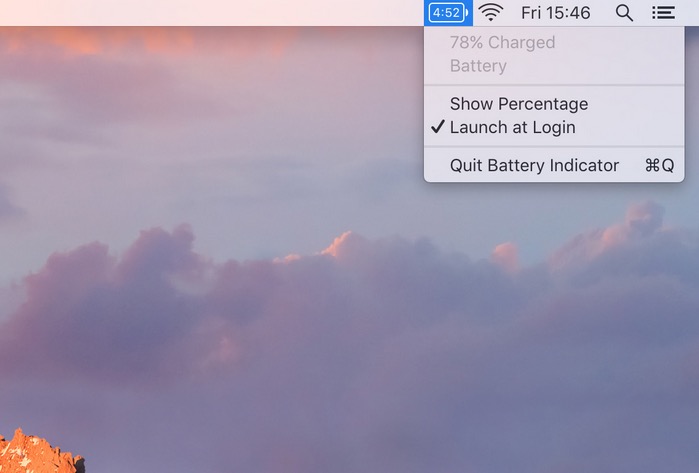 Battery Indicator shows the remaining battery time or percentage right in your menu bar. This is especially useful on macOS Sierra 10.12.2 or later where clicking the battery icon no longer shows the remaining time.
Caffeine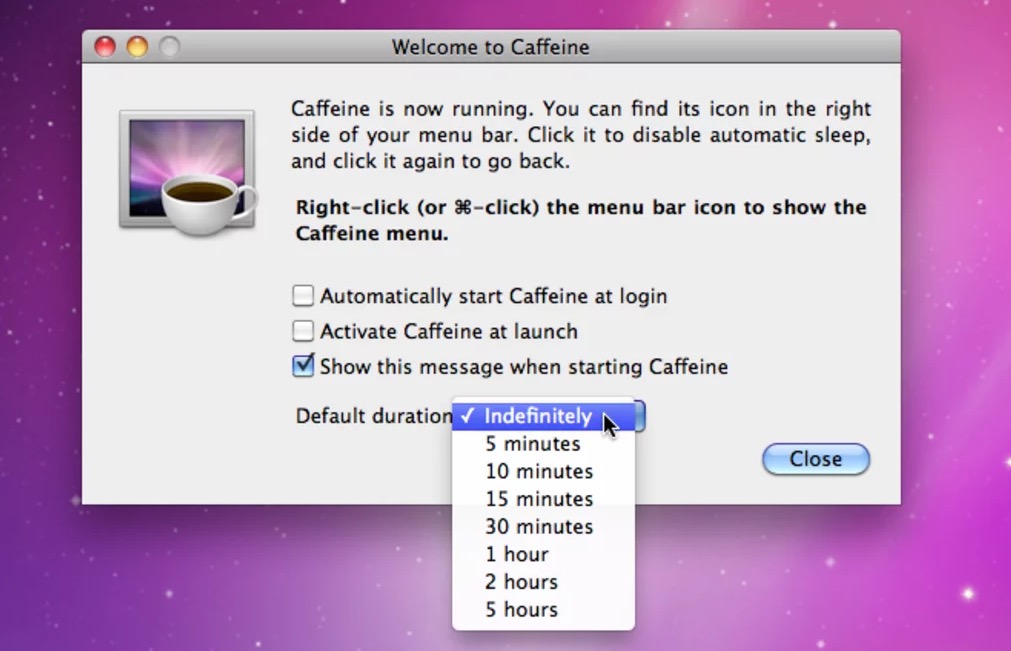 Caffeine prevents your Mac from automatically going to sleep, dimming the screen or starting screen savers. Click it again to go back.
CoconutBattery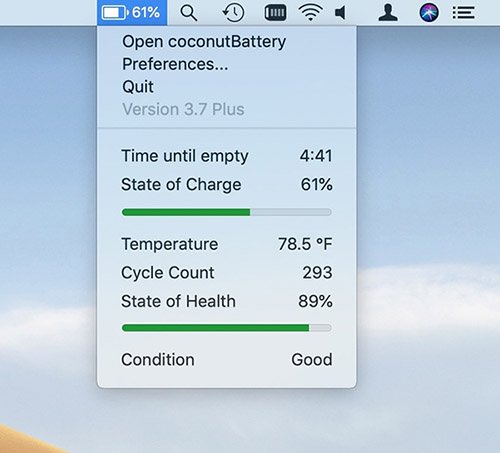 CoconutBattery shows you live information about the battery quality in your Mac, iPhone and iPad. You can also save the current health information, so you can see the changes of your battery over time.
Endurance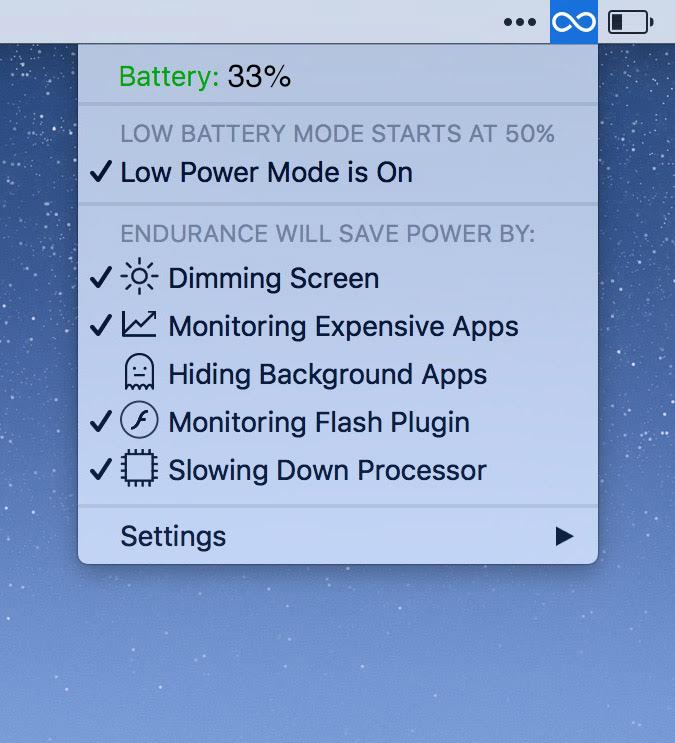 Endurance increases your Mac's battery life by removing unwanted applications and shutting down programs that suck up the maximum amount of energy. On a typical Mac notebook, this can help your Mac run for 20 per cent longer.
FruitJuice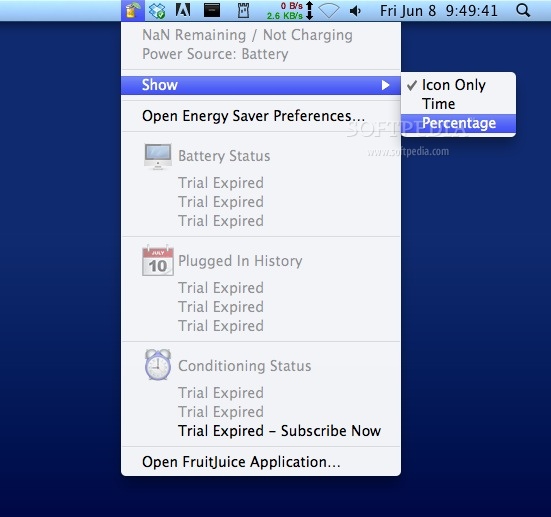 FruitJuice calculates the optimal minimum time you should be running on battery power each day based on the way you actually use your laptop.
gfxCardStatus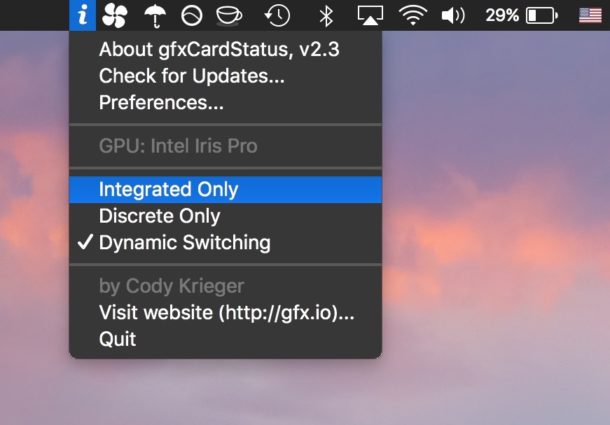 gfxCardStatus is an unobtrusive menu bar app for OS X that allows MacBook Pro users to see which apps are affecting their battery life by using the more power-hungry graphics. It also tells you which graphics card you are using.
iBetterCharge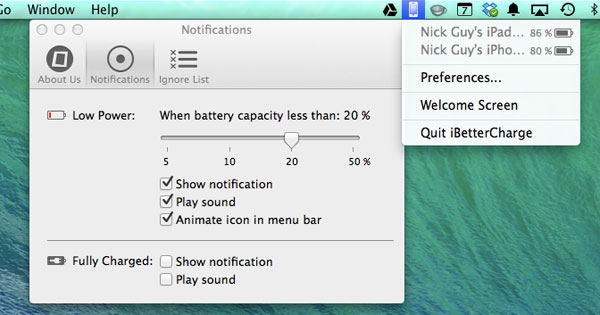 iBetterCharge tracks the power of your iOS devices. When they hit a specific battery capacity (or are fully charged up when plugged in), the app will let you know.
Keep Mac Awake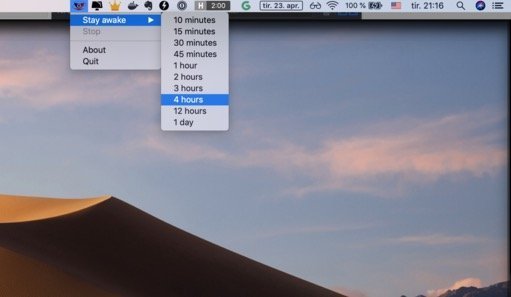 This free menu bar app prevents your Mac from sleeping, dimming the screen or activating the screen saver.
KeepingYouAwake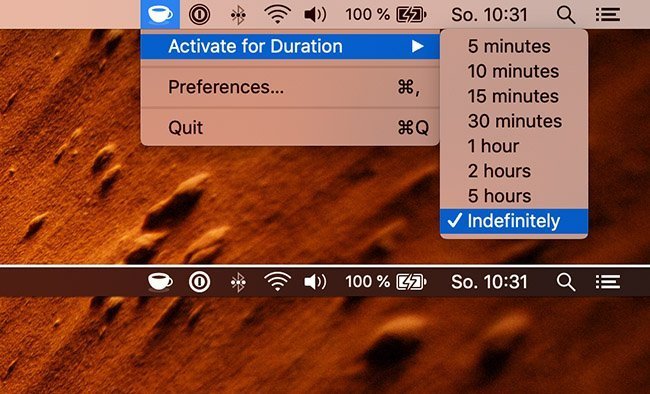 KeepingYouAwake prevents your Mac from entering sleep mode for a predefined duration or as long as it is activated. Inspired by Caffeine.
Lungo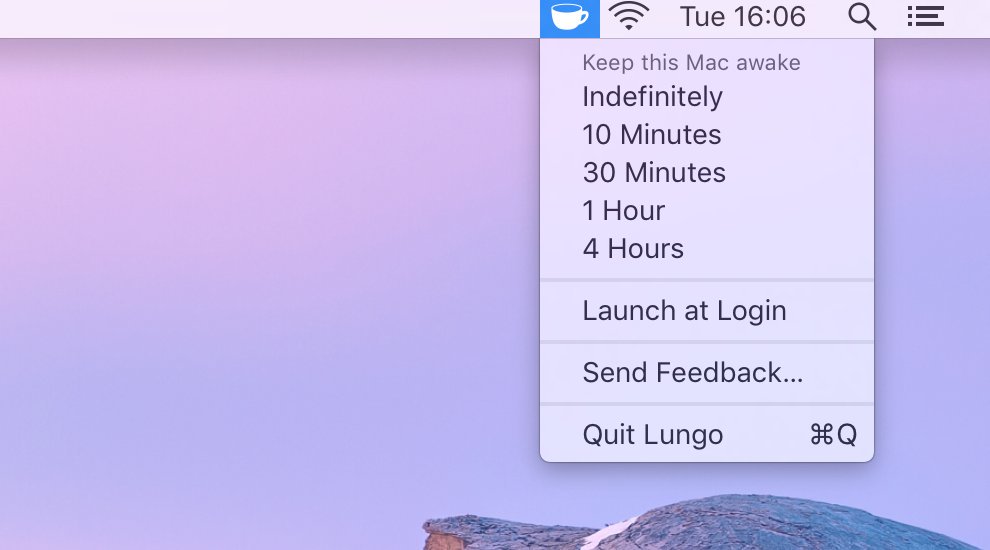 Lungo also prevents your Mac from going to sleep. It has a retina icon and dark mode support. Just click the menu bar icon to quickly activate the app.
NoSleep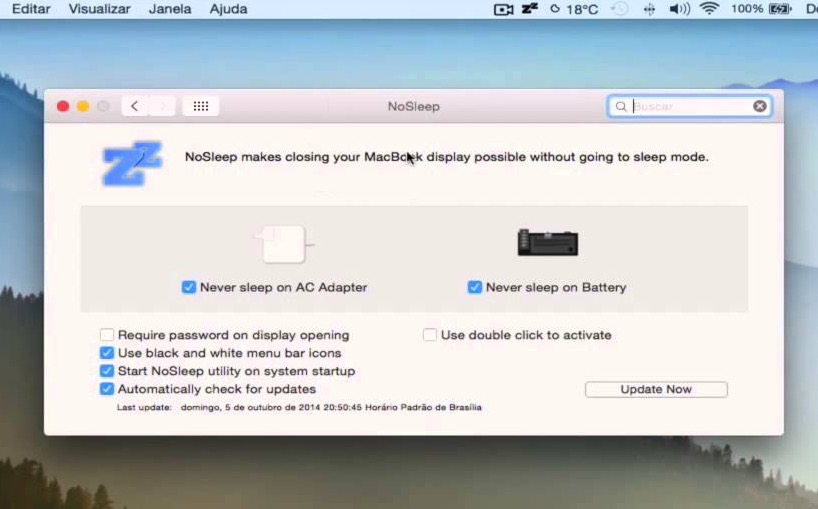 NoSleep makes closing of your MacBook lid possible without going into sleep mode.
SlimBatteryMonitor

SlimBatteryMonitor is a replacement power gauge for Apple's Mac OS X that tracks both laptop batteries and many UPS batteries. It takes 70% less space than Mac OS X battery indicator.
Theine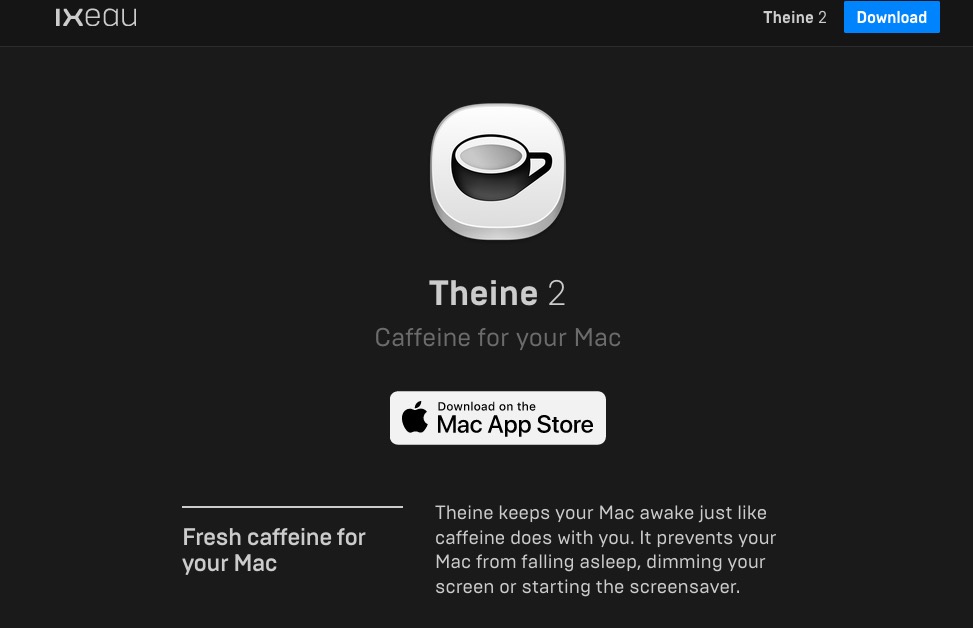 Theine keeps your Mac awake just like caffeine does with you. It prevents your Mac from falling asleep, dimming your screen or starting the screensaver.
Turbo Boost Switcher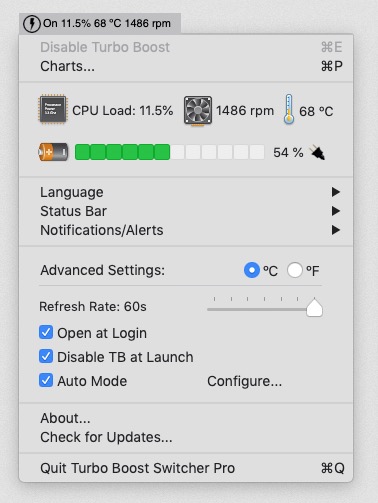 Turbo Boost Switcher allows you to enable and/or disable Turbo Boost on you MacBook Air, primarily as a way to increase battery life.
Wattagio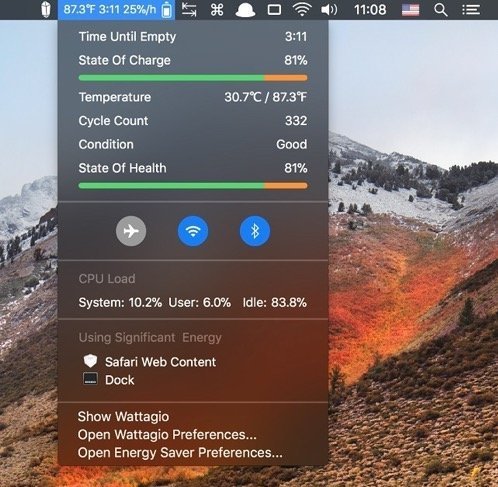 Wattagio informs you about the current battery health and helps your Mac to decrease power usage. Themenu bar app shows you detailed stats & health information for your Macbook's battery and helps to optimize apps activity.