Nobody wants to get caught in bad weather. So you probably open the notification area to check the weather widget. Well, that's too much of a hassle. It's much more convenient to have a glance at the actual condition in your menu bar.
Check out these Mac Menu Bar Weather Apps:
Forecast Bar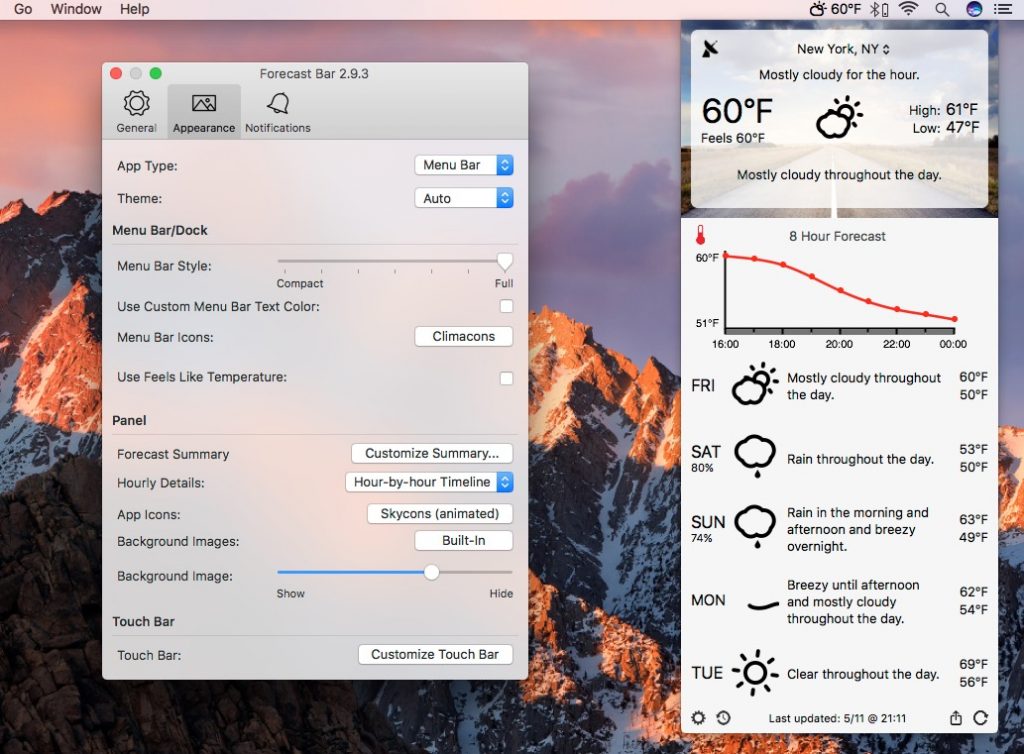 Forecast Bar uses your location and shows a little icon illustrating the current conditions, along with a temperature readout. But click the icon and you gain access to an extended forecast, and hourly predictions for temperature and rainfall.
DatWeatherDoe

Simple menu bar weather app for macOS. An icon (that supports both dark and light theme) represents the current weather. You can choose your location by gps or zipcode.
Weatherbug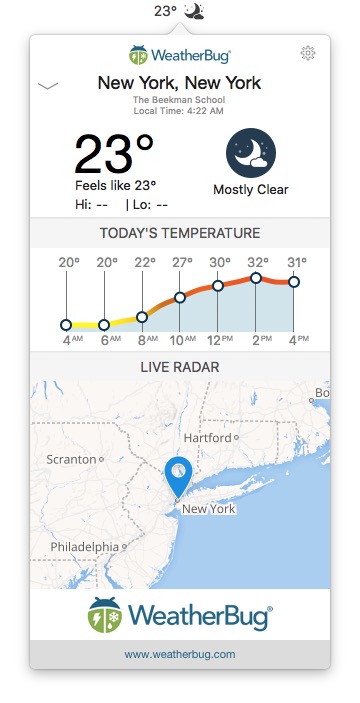 Weatherbug shows you the temperature and the weather-condition icon on the top menu bar of your Mac. When you click on the icon, Weatherbug website opens up, where you can see a lot of information.
Weather Guru

Keep updated with the latest weather forecast information in your menu bar. Weather Guru taps into a multitude of weather data providers to present the most accurate hourly forecasts possible.
Meteorologist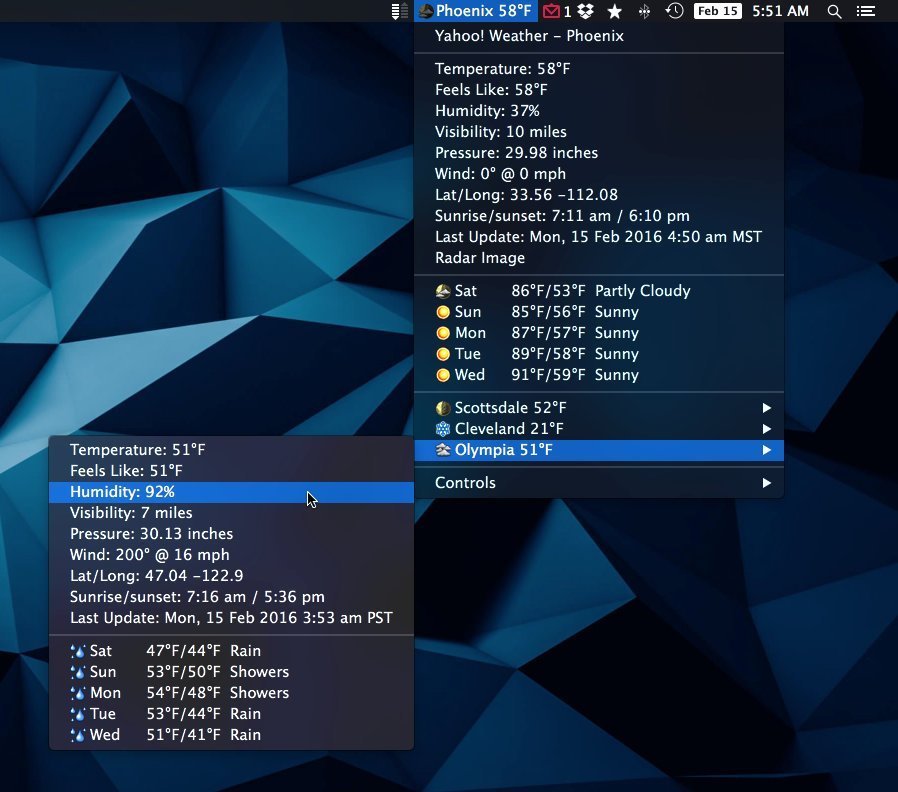 Meteorologist allows users control over their weather viewing, including simultaneous interlaced weather reports from multiple weather locations, and much more.