Note taking apps are more useful than you think. You need to stay organized. So where do you put your thoughts, your ideas, or the name of a book someone recommended?
Check out these Mac Menu Bar Note Taking Apps:
Effortless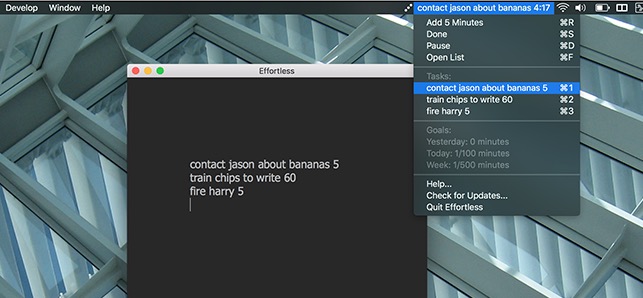 Effortless is a Mac menu bar app that helps you stay focused on one thing at a time. It allows you to create a simple plaintext to-do list and shows the task you're currently working on in your menu bar.
FiveNotes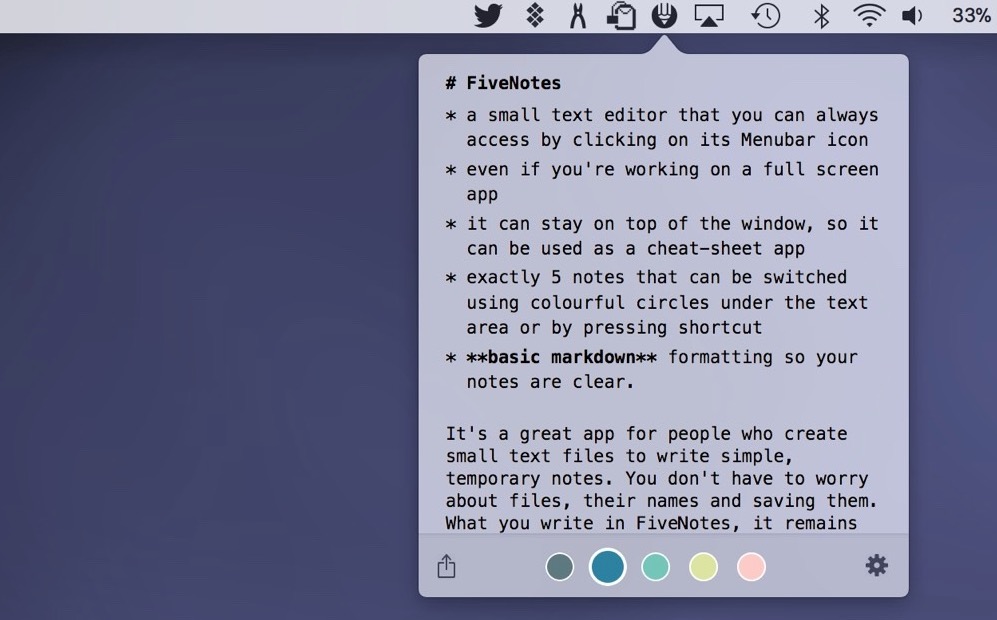 Up to five Markdown-formatted notes right from the menubar icon. Forget about keeping hundreds of notes that you cannot find. FiveNotes supports headers, bold and italicized text, lists, and quotes.
Hacker Pad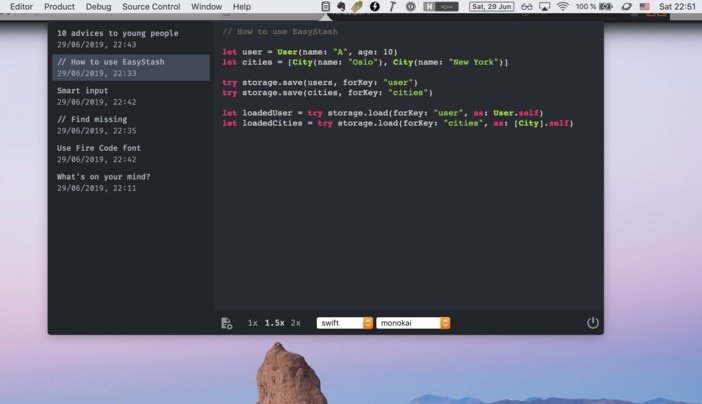 Hacker Pad lives in the menu bar for quick access. It allows especially developers to quickly jot down ideas and snippets.
Notebook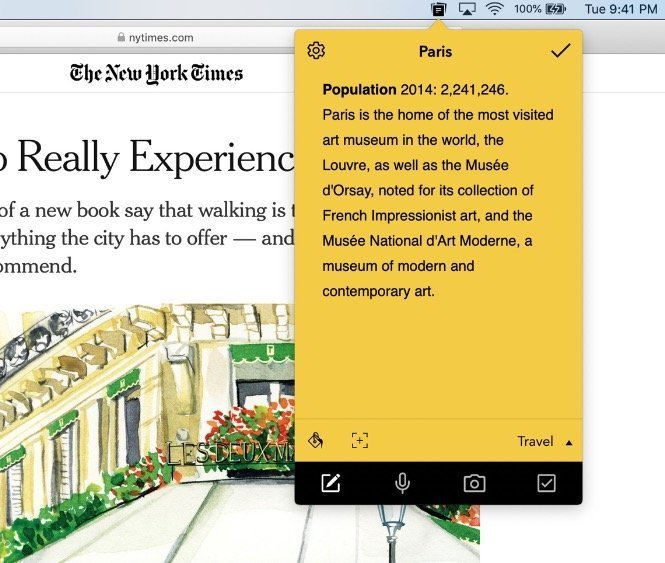 Take notes, create lists, record audio & add images to your Notebook, all from the menu bar app, without having to open the parent app. A note written in the menu bar app is preserved until you save it. This helps you to move away from the menu bar app till you finish your note.
SnipNotes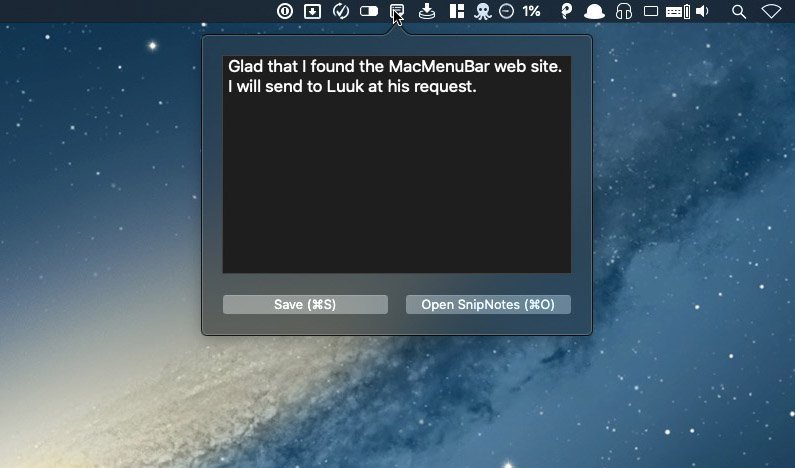 Quickly save notes right from the menu bar and access them from any Mac, iPhone, iPad and Apple Watch with iCloud synchronization.
SwiftText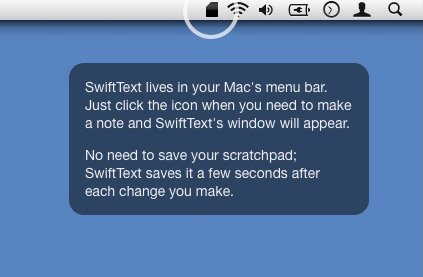 SwiftText is a quick-access scratchpad for your Mac that lives in your menu bar.
Thought Train
Take notes quickly and accesses them immediately. In your menu bar, right where you can see them. Thought Train is a simple note app for MacOS built to integrate into your existing workflow.
Todoey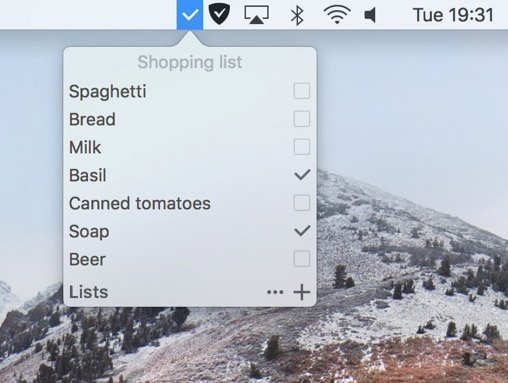 A fast and simple way to remember things. Todoey syncs with iCloud and has both a dark and a light theme.
TODO Menubar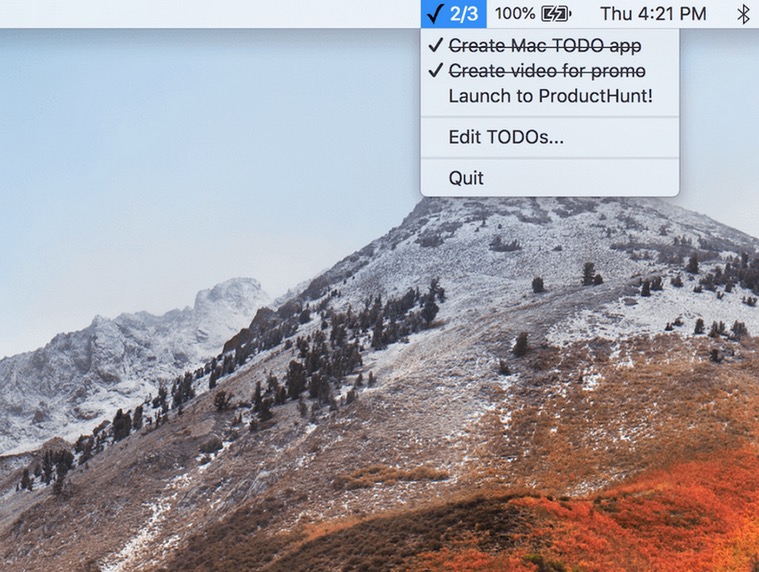 TODO Menubar is an easy way to see your to-dos on your Mac's menu bar. You can add tasks, mark them complete and you can see a running total.
Tyke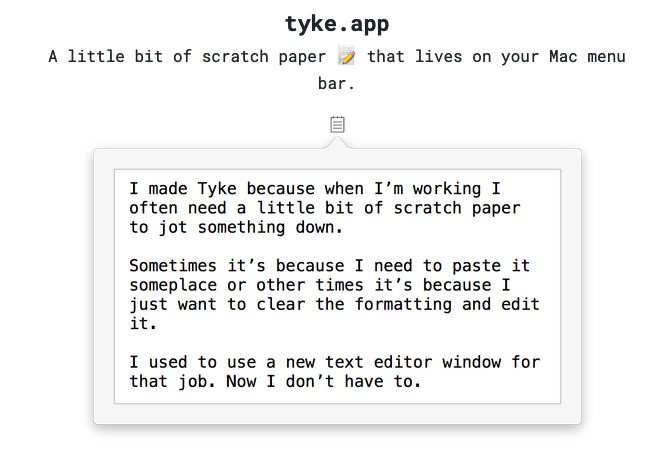 Tyke is a scratch pad in your menu bar for typing in ideas, reminders, and other bits and pieces of information. It's a note taking, clipboard and project folders feature at the same interface.