When you use your Mac, there will be tons of copy and paste operations that you do every single day. That's why you need a clipboard manager to keep a history of copied items to be used again later.
Check out these Mac Menu Bar Clipboard Managers:
Clipy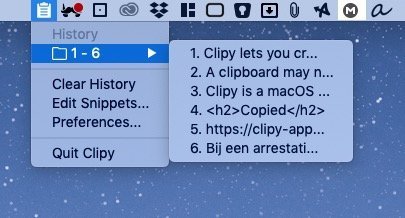 Clipy lets your Mac remember earlier pasteboard entries when you have to copy multiple items consecutively. It even lets you create permanent items you can paste whenever you need them.
Copied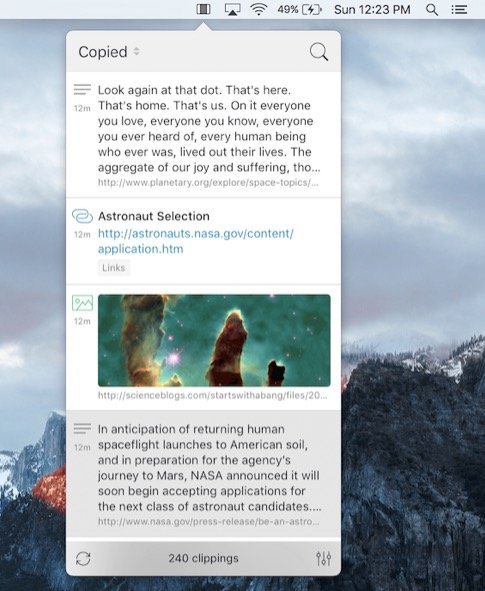 Once launched, Copied remains in the background and saves up to 500 of the most recently copied text, link or image. You can even make changes to any text clipping before copying it back to your clipboard.
CopyClip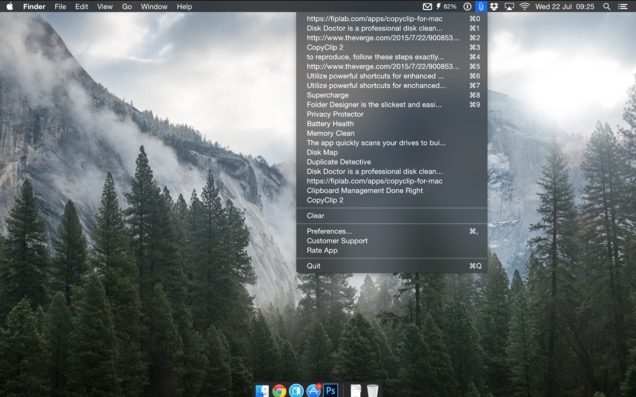 CopyClip runs discreetly from your menu bar. It stores all that you have copied or cut in the past, allowing you to easily find that snippet of text you've been looking for.
Magic Copy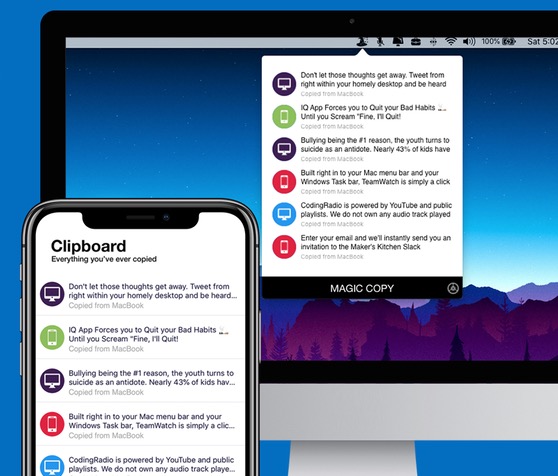 Magic Copy makes it easy for you to manage all your favorite text and links and share them across any of your devices or online.
Paste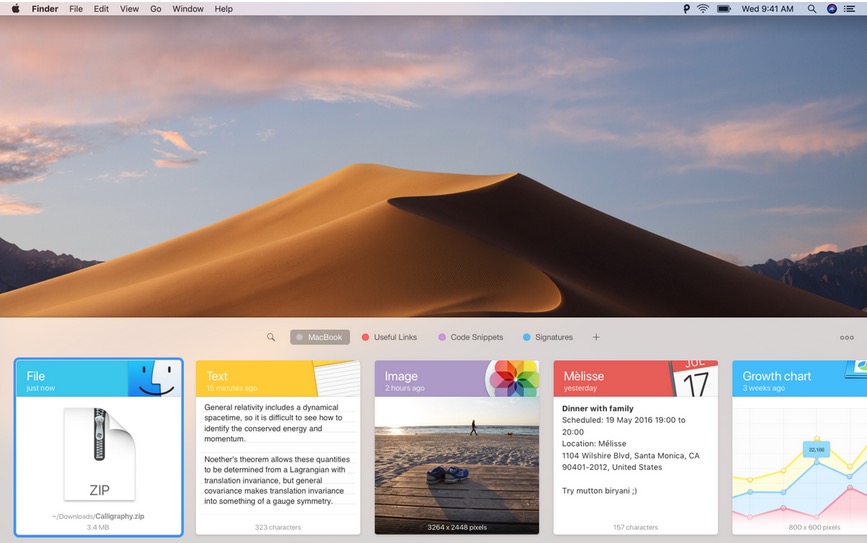 Paste is a clipboard manager with a large memory. It remembers things you copied hundreds of copies ago. It remembers links and images, and you can search through all of its memory.
PasteBot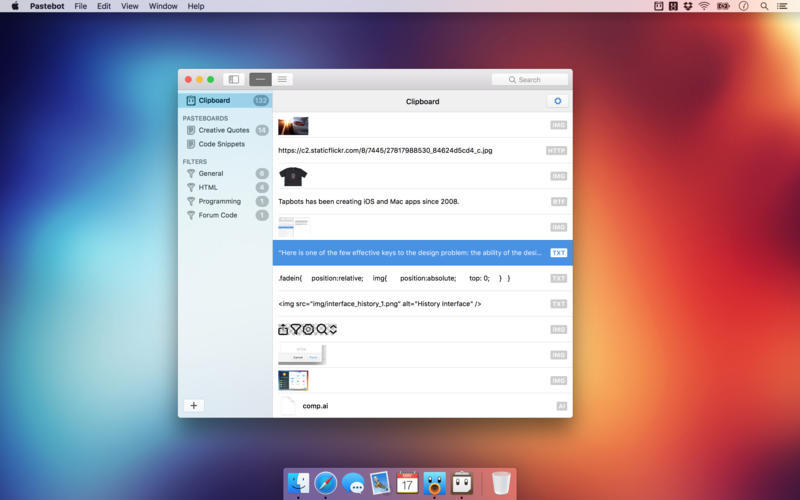 With PasteBot you can add multiple items to the clipboard and paste them at will. Quickly recall clippings that you have copied before. Queue up multiple clippings to paste in sequence. Pastebot is always running and just a keyboard shortcut away.
PopClip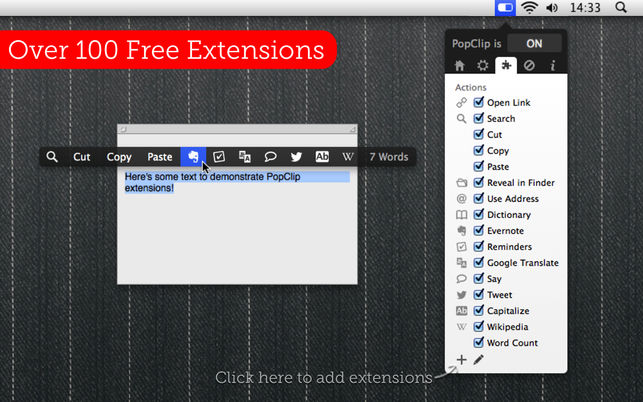 PopClip appears when you select text with your mouse. Instantly copy & paste, and access actions like search, spelling, dictionary and over 100 more.