Note taking apps are more useful than you think. You need to stay organized. So where do you put your thoughts, your ideas, or the name of a book someone recommended?
Check out these Mac Menu Bar Note Taking Apps: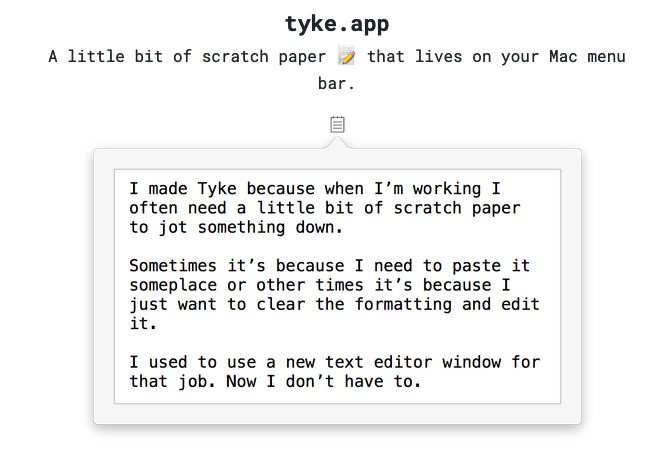 Tyke is a scratch pad in your menu bar for typing in ideas, reminders, and other bits and pieces of information. It's a note taking, clipboard and project folders feature at the same interface.