Klokki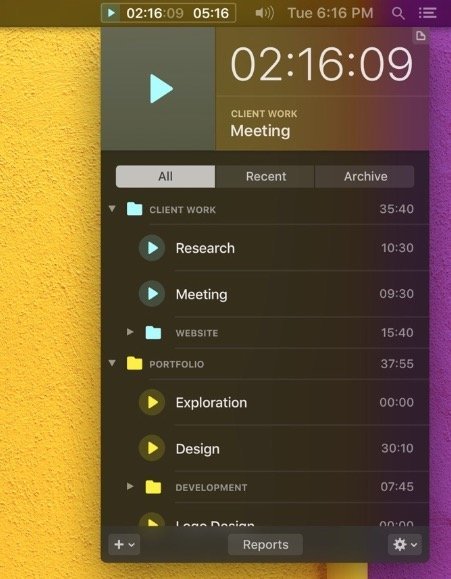 Klokki delivers a powerful way of time-tracking directly from the Menu Bar. The timer gets out of your way and always stays just a click away in the menubar. Klokki Slim is the free version of Klokki: just without auto-tracking.
Tranquility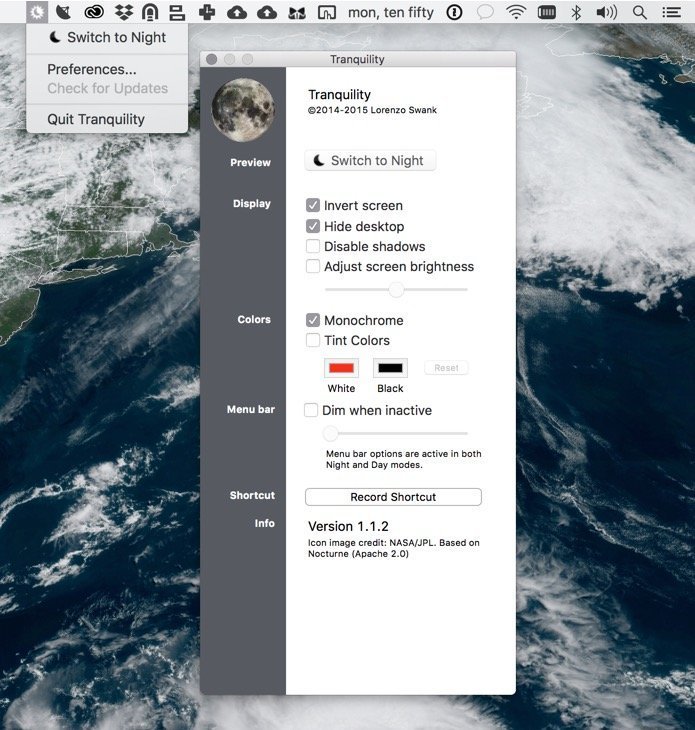 Tranquillity can change your display colors in various ways to give you a color scheme more suited to low light conditions (such as at night).
Calendar 366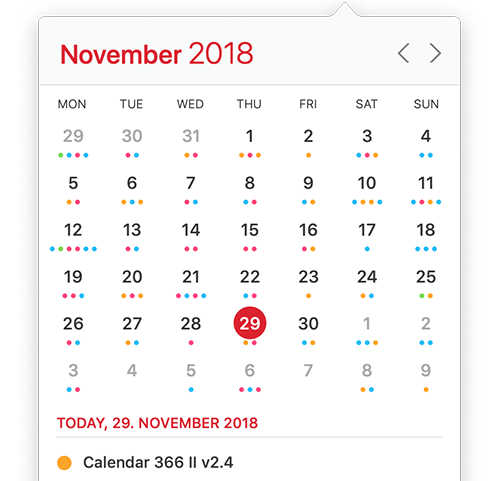 Calendar 366 II is a powerful menu bar calendar that comes with 8 different views and 9 themes to fit your needs and new features such as invitations & attachments.
Air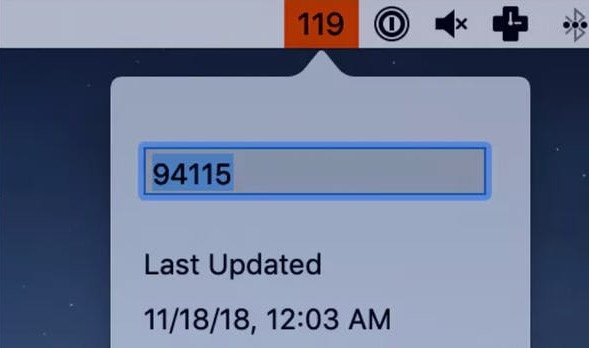 Air is an easy way to keep an eye on the Air Quality Index in your zip code from your Mac. US only.
HDDfancontrol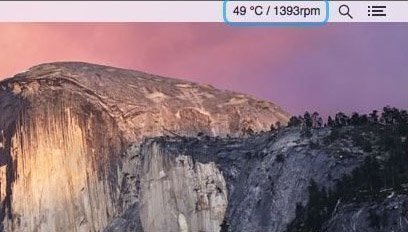 HDD Fan Control controls the fan speed in relation to your drive's temperature. It even slows the fan down preventing the loud noise and keeping your drive safe from overheating.
Almighty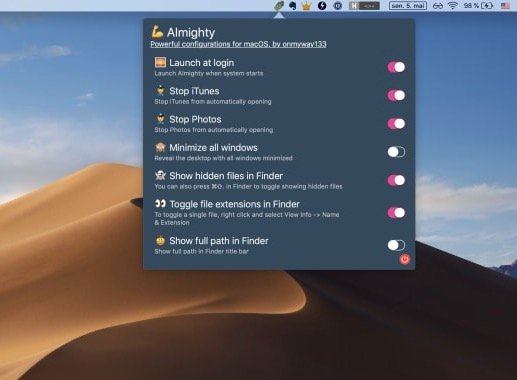 Almighty exposes powerful configurations for your Mac, like stopping alerts for installing new major release of macOS, stopping iTunes from automatically opening and much more.
NBA Bar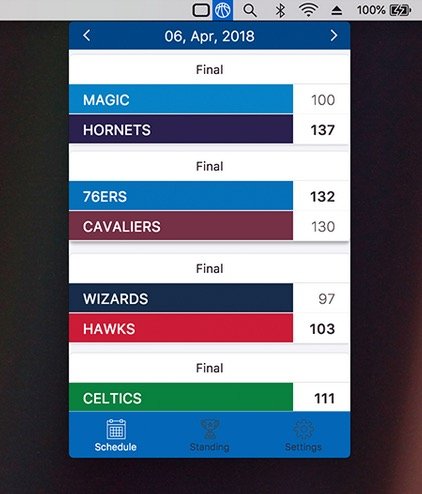 You like basketball? Check NBA in your menu bar. It's free and open source.
Contrast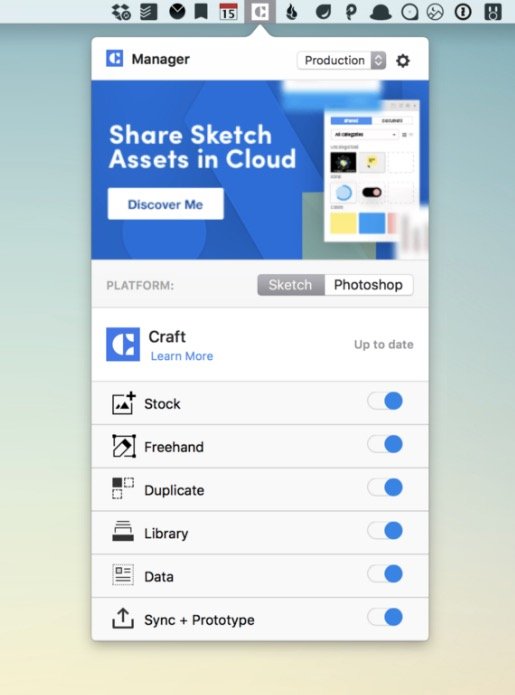 Make sure the text you're designing isn't too light in your interface designs with Contrast. Combine this simple little menu bar app with your favorite design tool and design with accessibility in mind.
CoconutBattery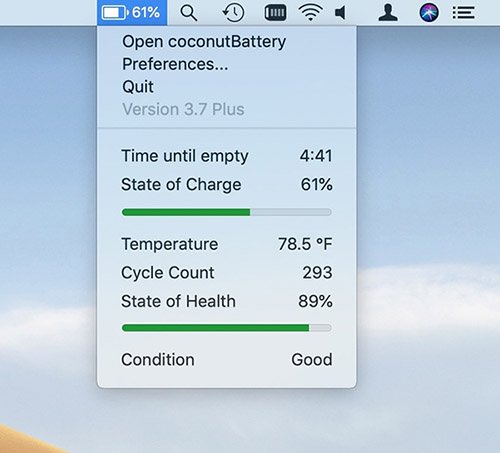 CoconutBattery shows you live information about the battery quality in your Mac, iPhone and iPad. You can also save the current health information, so you can see the changes of your battery over time.
PodcastMenu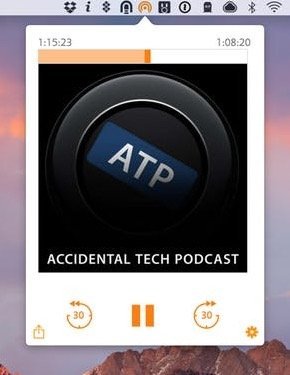 PodcastMenu puts Overcast on your Mac's menu bar so you can listen to your favorite podcasts while you work.