PeakHour 4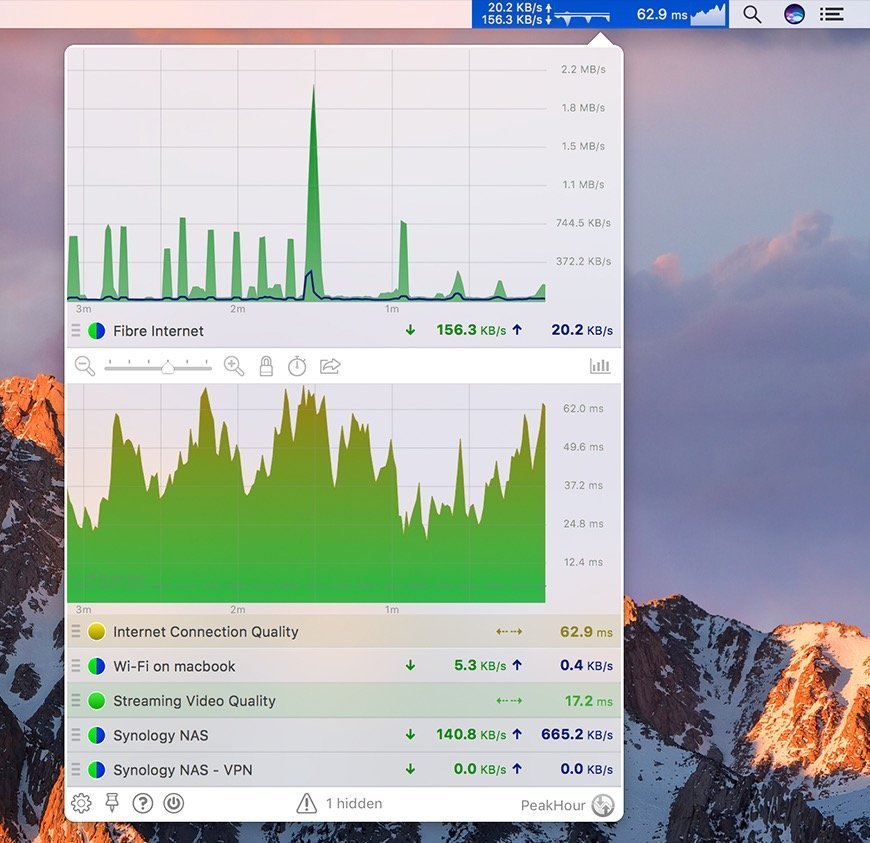 Monitor your Internet performance, usage, connection quality and lots more, right from your menu bar.
Start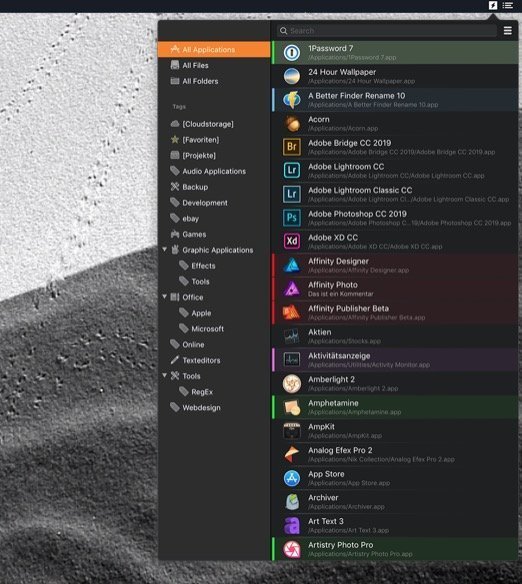 Innovative::bytes start is a launcher for macOS that allows you to open applications, documents or folders quickly and easily. Open your items with a simple mouse click in your menu bar.
DND Me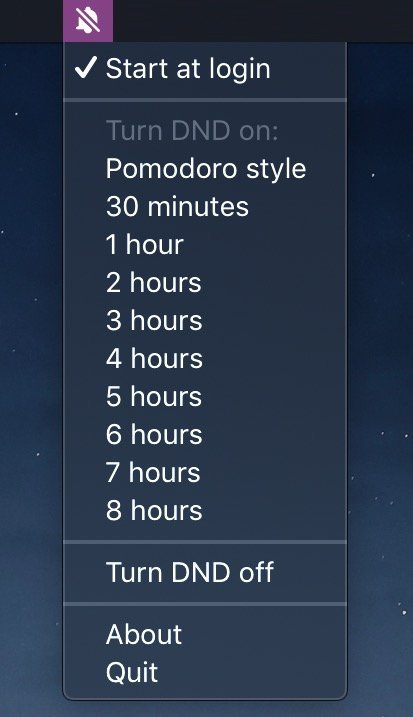 Ever wanted to get your work done? Do you turn Do Not Disturb on, but always forget to turn it off? Activate Do Not Disturb for a few hours and work distraction free.
Dynamic Dark Mode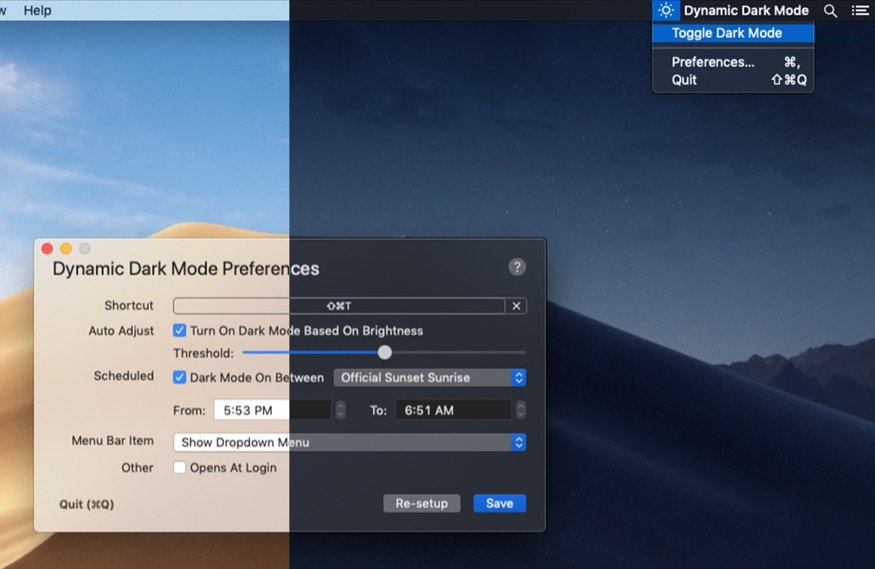 Instead of looking for the switch for dark mode in System Preferences, just click the icon in the menu bar. You can enable dark mode in dim lights, after sunset, or just anytime.
Take a break – timer, reminder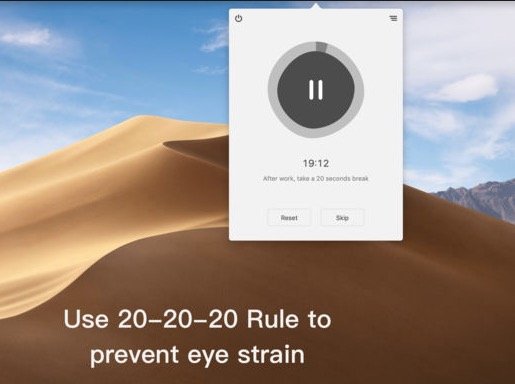 Use 'Take a break' to remind you to take regular breaks that help you relieve eye strain. As the doctor mentions, every 20 minutes spent using a screen, look away at something that is 20 feet away for a total of 20 seconds.
Mac Media Key Forwarder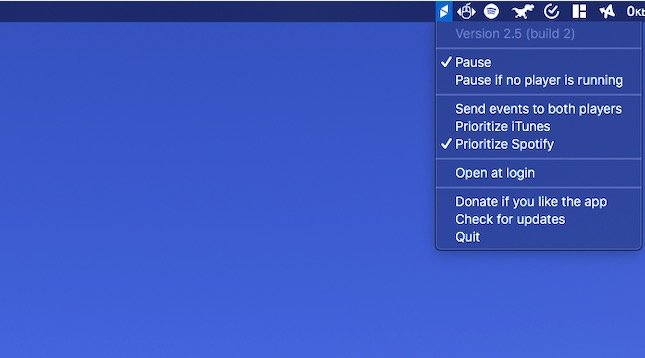 Mac Media Key Forwarder forwards the media keys of your Mac keyboard to iTunes or Spotify directly. You can prioritize which app you would like to control. The app runs in the menu bar. No more accidental opening of iTunes!
Mathpix snipping tool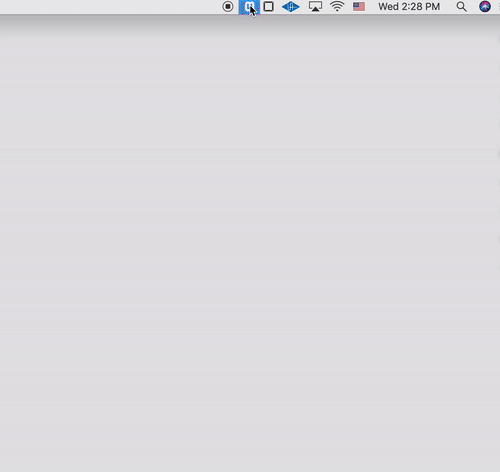 Take a screenshot of math and paste the LaTeX into your editor, all with a single keyboard shortcut. Choose your desired format, edit it, and more, right from your menu bar.
Muzzle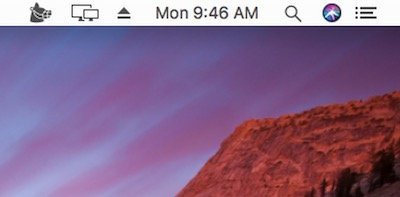 Muzzle runs quietly in the menu bar. When you start sharing your screen, it automatically enables 'Do Not Disturb' so that no notifications appear on your screen and interrupt or embarrass you during a meeting.
Chameleon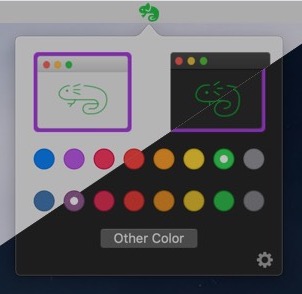 Chameleon is a quick and easy way to change your interface, accent and highlight colors. Right click on the bar icon to toggler between Light & Dark modes.
Doorman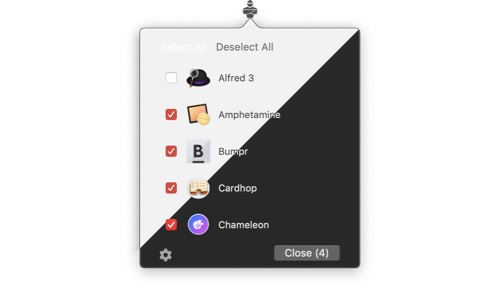 No more hunting for a menu bar apps quit option. Doorman helps you take control of your menu bar by telling other bar apps it's closing time.