Effortless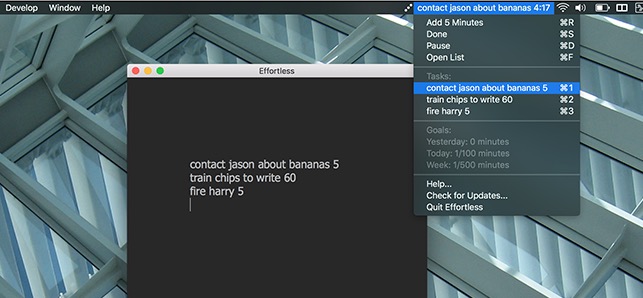 Effortless is a Mac menu bar app that helps you stay focused on one thing at a time. It allows you to create a simple plaintext to-do list and shows the task you're currently working on in your menu bar.
BitBar

BitBar lets you put anything into your Mac menu bar. Browse from a wide range of plugins, or easily write your own.
Dropzone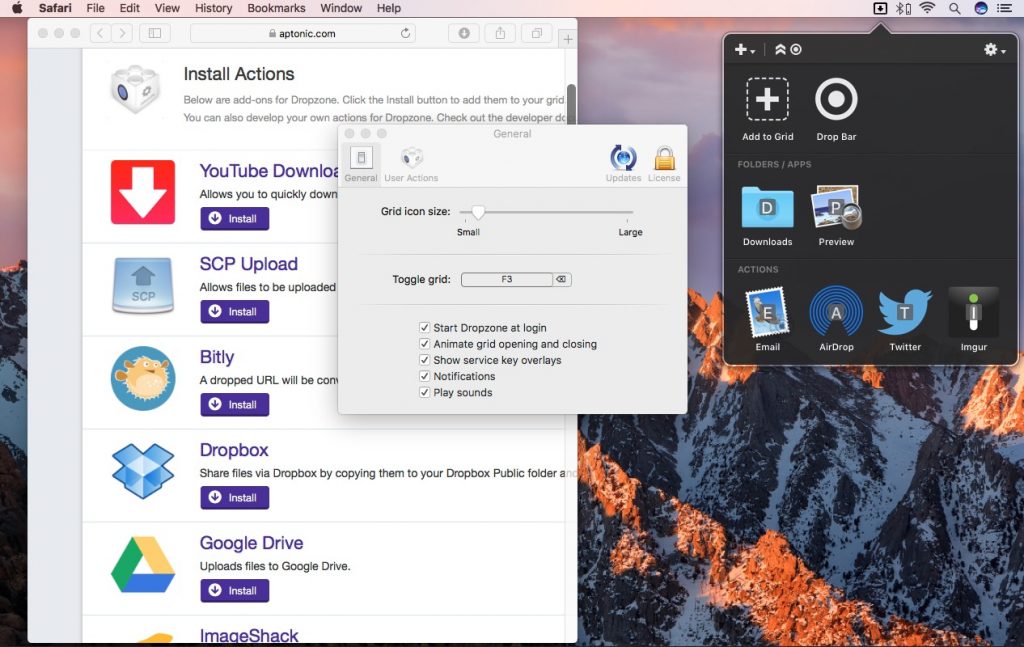 Dropzone makes it faster and easier to move and copy files. The app sits in the menu bar. When you click it, a drop-down window unfurls, with shortcuts to apps and folders, as well as built-in actions you can click to share a file on Twitter, Facebook, and Flickr.
NightOwl
NightOwl switches Dark Mode on and off, automatically. Do you want your Mac to be in Dark Mode during the night and switched back to Light Mode when the sun rises? NightOwl will toggle the Dark/Light Modes based on your chosen time.
Sip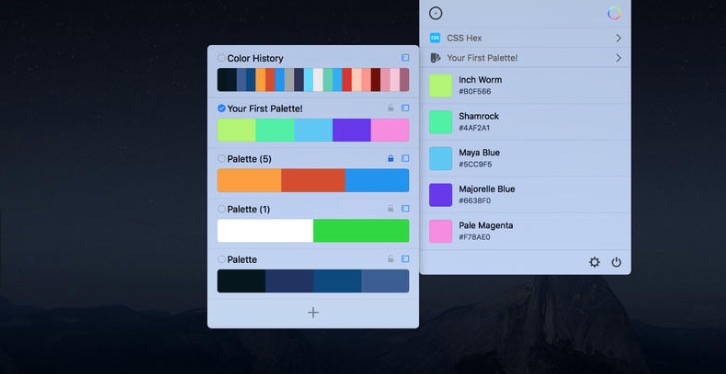 Sip is a color picker that gives you the ability to share colors with everyone and link them between the other tools in your workflow.
Paste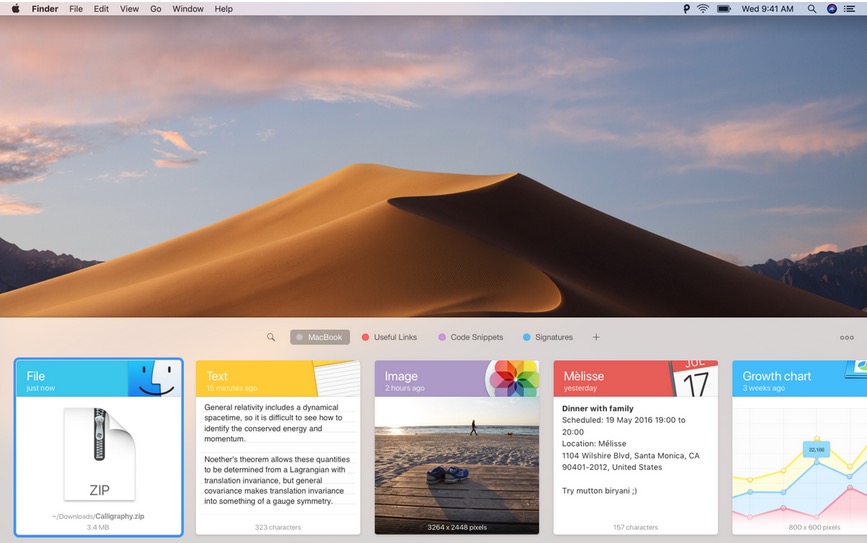 Paste is a clipboard manager with a large memory. It remembers things you copied hundreds of copies ago. It remembers links and images, and you can search through all of its memory.
Funter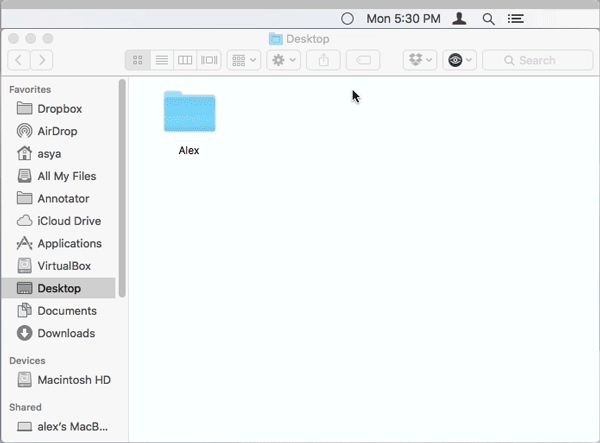 Funter allows you to show and hide all (hidden) system and user profile files and user library folders with a single click. Use this menu bar app to show hidden files, switch hidden files visibility in Finder, hide files, copy, move or remove them.
Itsycal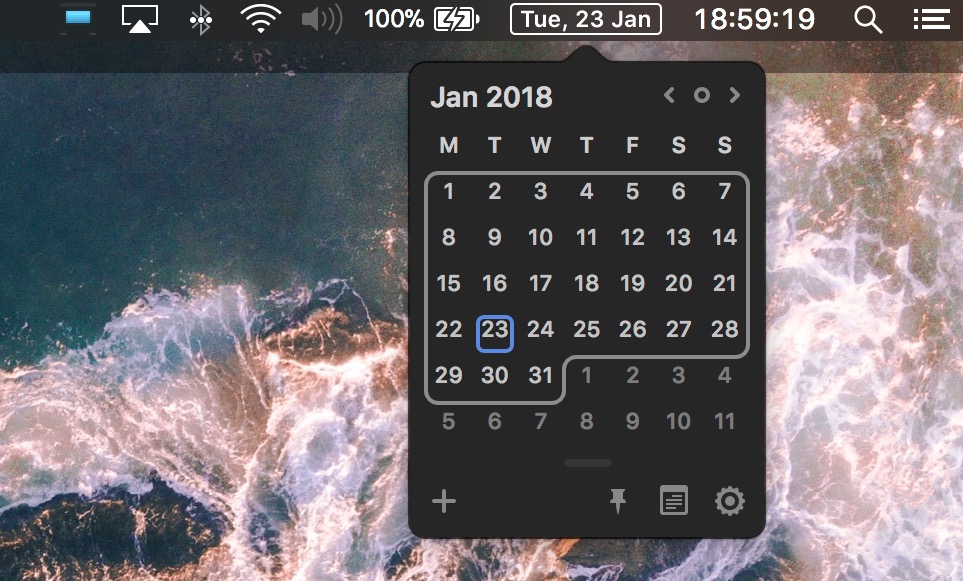 Itsycal is a (free) tiny calendar for your Mac's menu bar, synchronizing with your Mac calendar app. You can also create and delete events.
Amphetamine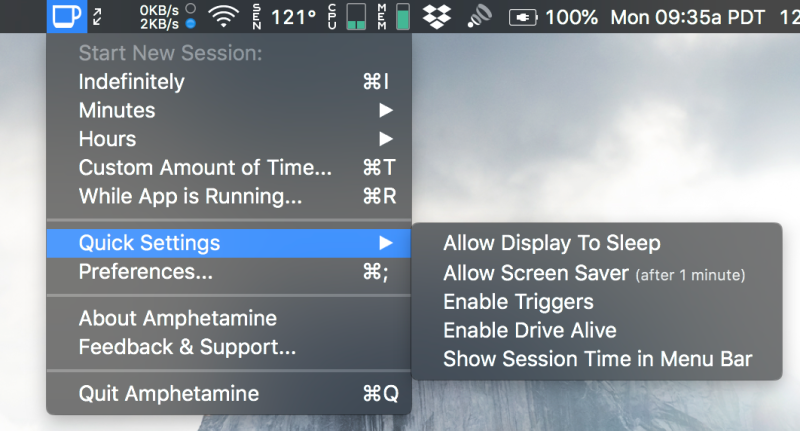 With Amphetamine, you can effortlessly override your energy saving settings and keep your Mac awake. You just have to tap on a single icon on your macOS Menu Ba. Once activated, your system will stop going to sleep. You can also set it up so that Amphetamine only kicks on when it notices that a particular app is running.