Day Night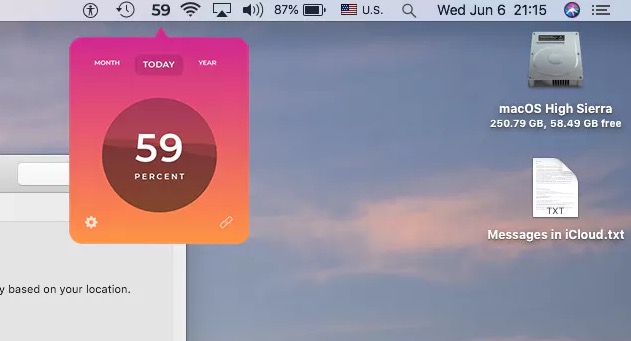 Day Night for macOS shows you how much time there is left in percentage. You can keep track of your current day, this month and this year's time in percentage. This app shoud kill all procrastination in you.
Bandwidth+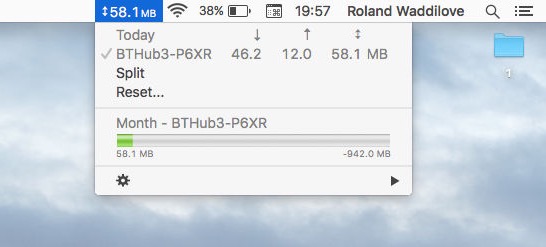 Bandwidth+ tracks your Wi-Fi hotspot usage and network bandwidth usage on various networks.
MenuBar Stats 2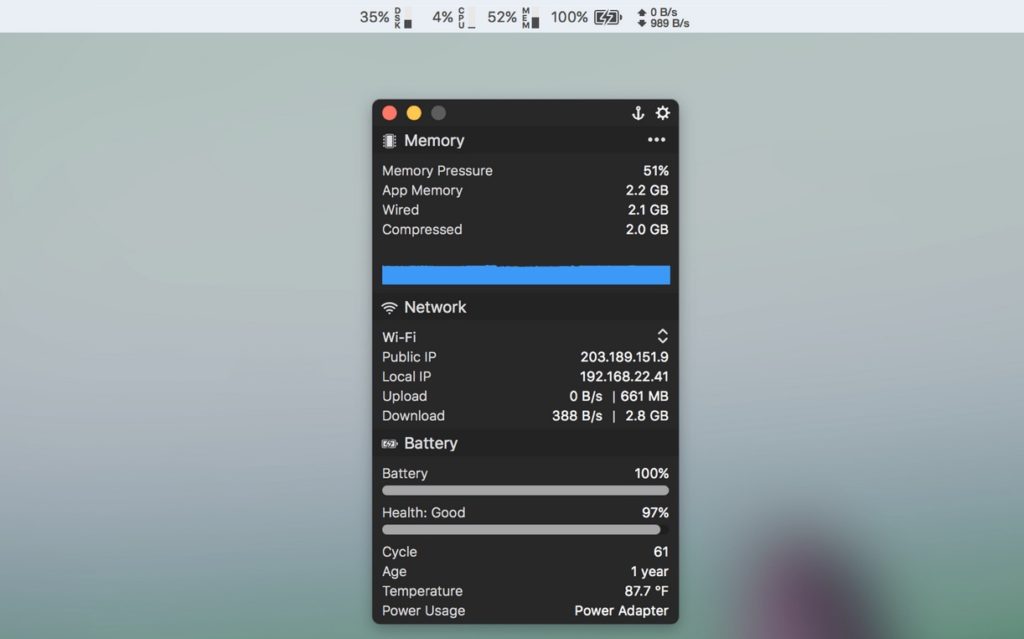 MenuBar Stats 2 is composed of modules (CPU, Disk, Network, Memory, Battery, etc). Each module can be seen in your menu bar.
Micro Snitch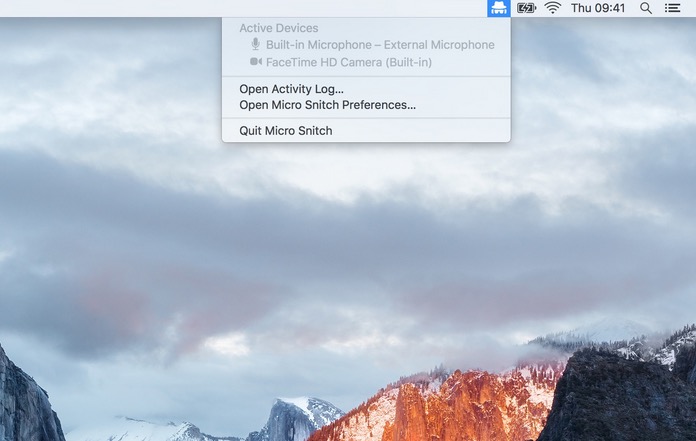 Know when someone or something is using your computer's microphone (or web cam). This menu bar app monitors and reports any microphone and camera activity to help you figure out if someone's spying on you.
CleanShot
CleanShot makes it easy to capture your Mac's screen and screen recordings without desktop icons. Simple and useful.
WisdomBarOSX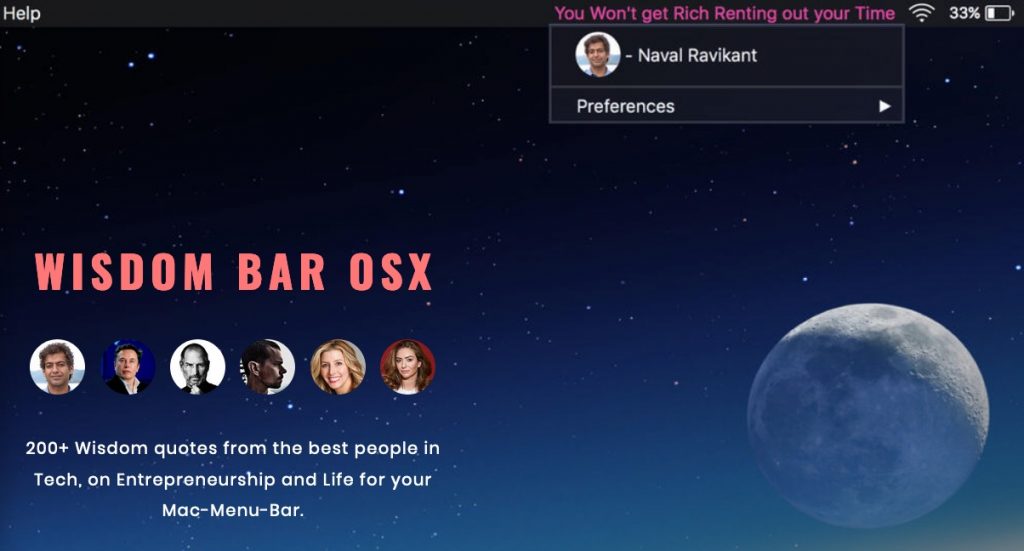 Boost productivity with bite-sized wisdom on Entrepreneurship and Life in your MacMenuBar from people like Naval Ravikant, Elon Musk, and Mark Cuban.
CheatSheet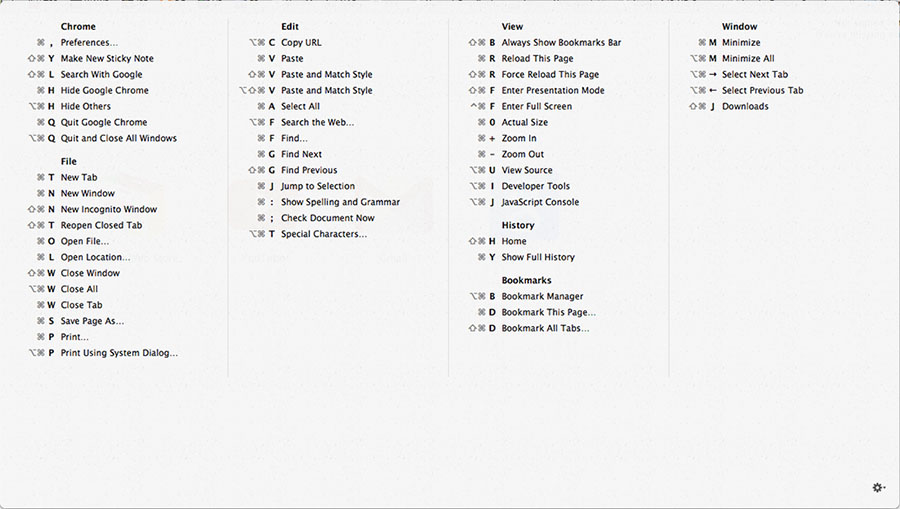 CheatSheet for Mac enables users to have a list of all active short cuts of the current application right at their fingertips. You don't have to memorize them, as each hotkey listing is also a link to the function. It worked with every program.
Hocus Focus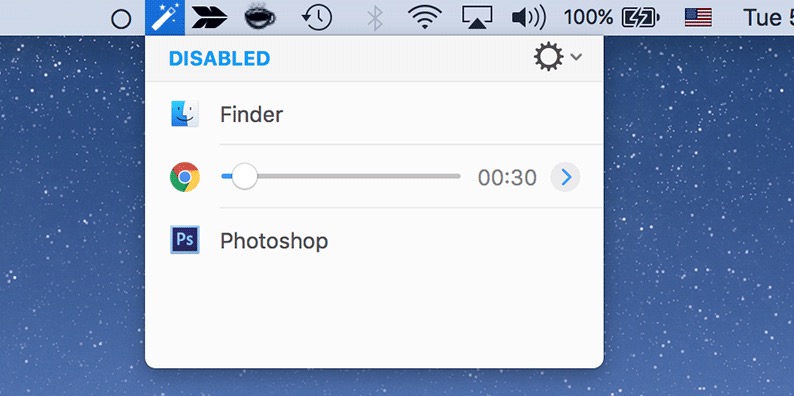 Hocus Focus automatically hides application windows that have been inactive for a certain period of time.
Text Expander

Also with TextExpander, you can store big blocks of text which you can quickly expand using a simple abbreviation or keyboard shortcut.
Effortless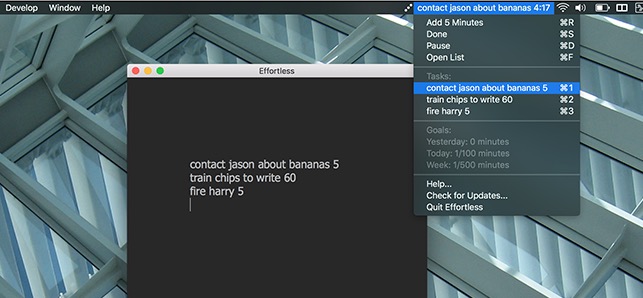 Effortless is a Mac menu bar app that helps you stay focused on one thing at a time. It allows you to create a simple plaintext to-do list and shows the task you're currently working on in your menu bar.
BitBar

BitBar lets you put anything into your Mac menu bar. Browse from a wide range of plugins, or easily write your own.