FreshBackMac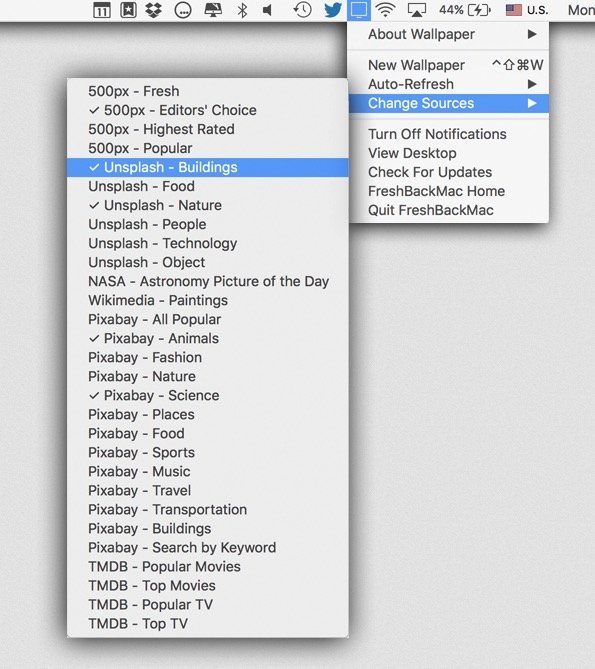 Fresh backgrounds for your Mac from multiple resources.
SnipNotes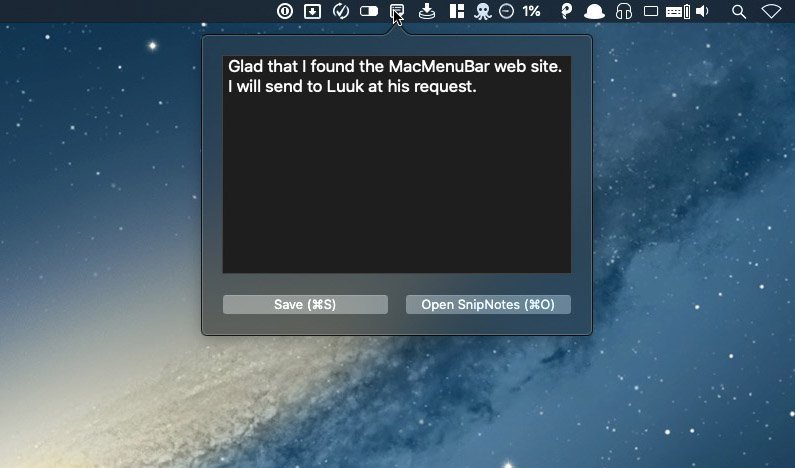 Quickly save notes right from the menu bar and access them from any Mac, iPhone, iPad and Apple Watch with iCloud synchronization.
Airflo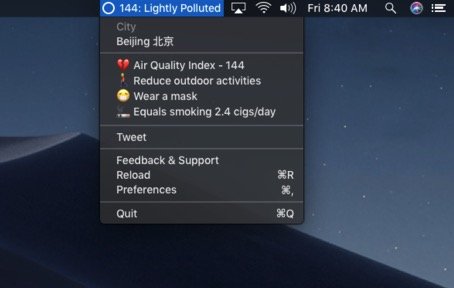 This menu bar provides real-time air quality anywhere in the world.
Overdo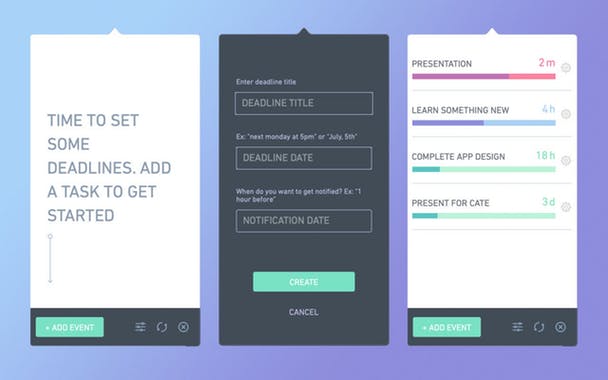 Overdo is a menu bar app that lets you quickly and easily schedule deadlines.
ARD Monitor

ARD Monitor shows the state of your Apple Remote Desktop (disabled, enabled, connected) – even if the Administrator asked for permission to monitor/control. You can also disconnect connected administrators. It displays your IP- and MAC-addresses, computer name and serial number.
1440 Minutes Left Today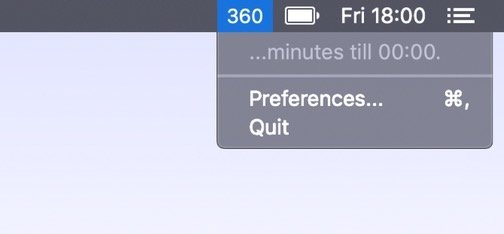 This simple menu bar app tells you how many minutes you have left until the day is over.
Security Growler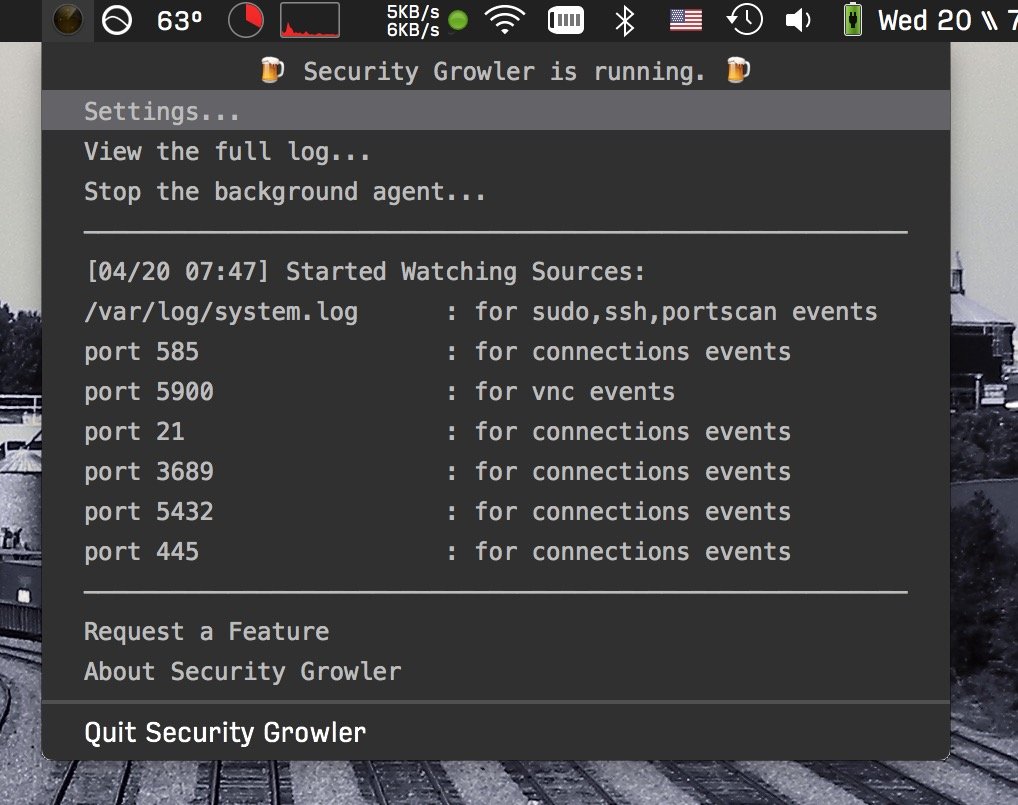 This menu bar app notifies you whenever SSH, VNC, sudo, or other security events occur.
mprove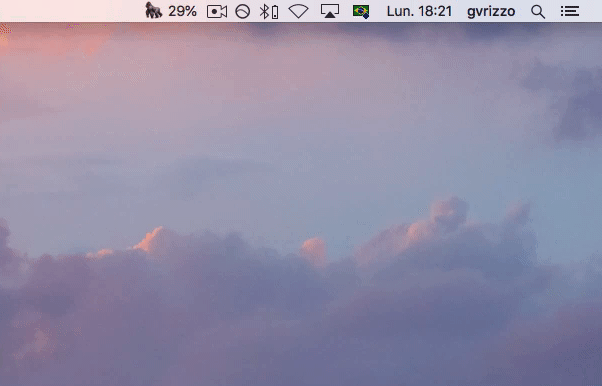 This menu bar app shows in real-time your daily productivity and procrastination progress based on the free time you have every day.
Vu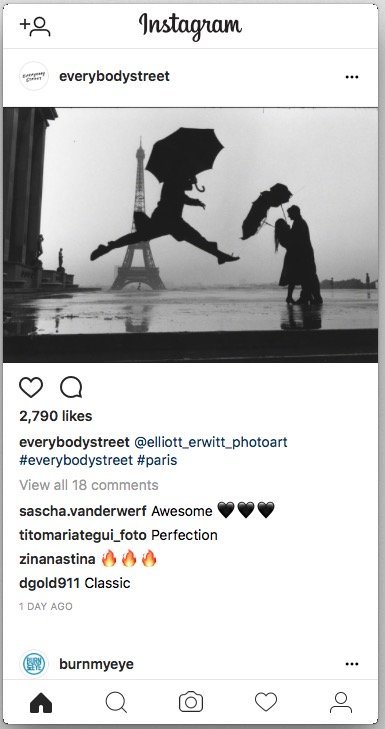 Vu sits in the status bar and gives you a basic Instagram experience with its minimal mobile-like design.
LyricsX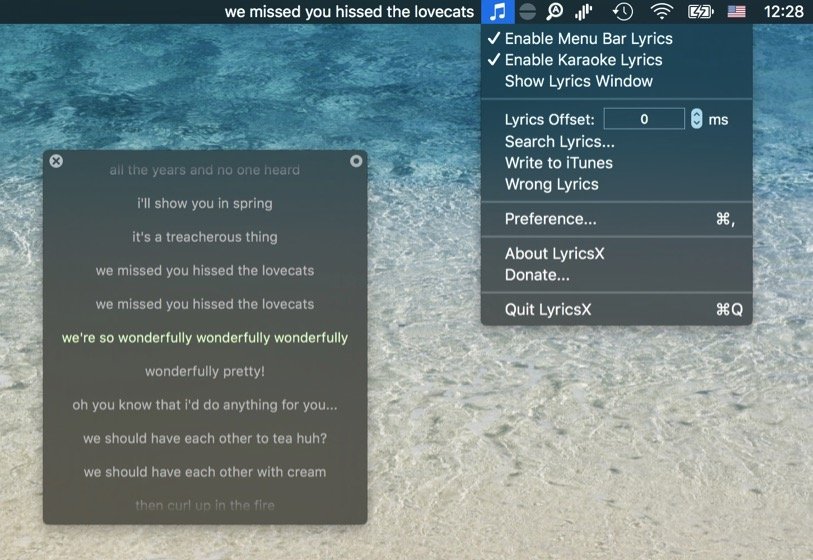 This open source lyric grabber lives in your menu bar. For iTunes, Spotify, Vox and Audirvana Plus.