Sonos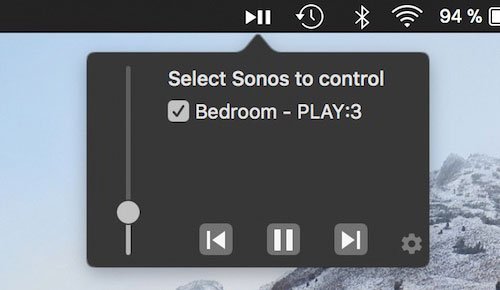 This menu bar app automatically detects all your Sonos speakers and enables you to control them the way you want.
Horo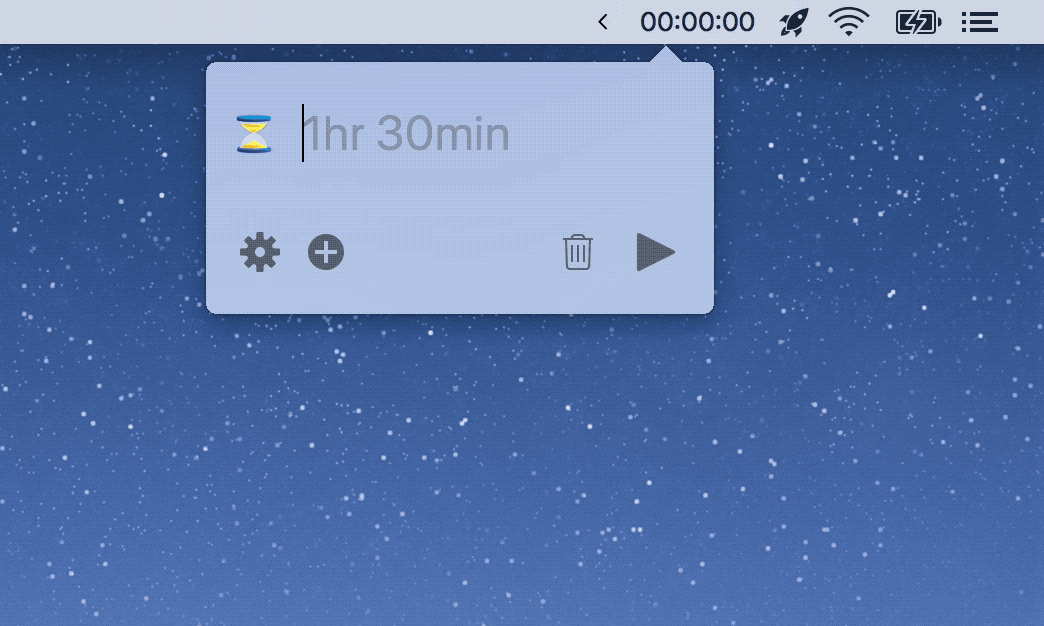 Horo is a free timer that uses a simple and speedy natural language interface. Type the time, hit return, and go.
Coin Tick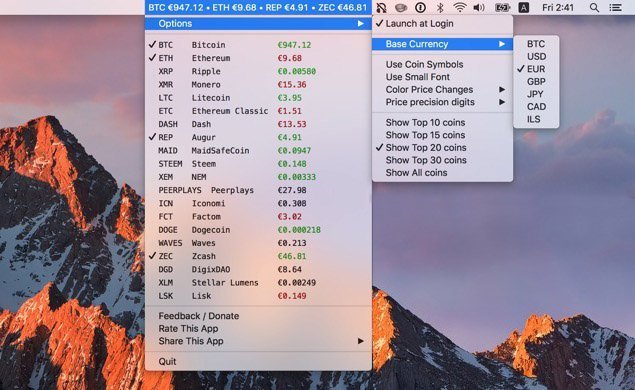 View prices of your selected crypto-coins directly in your Mac menu bar.
Statsey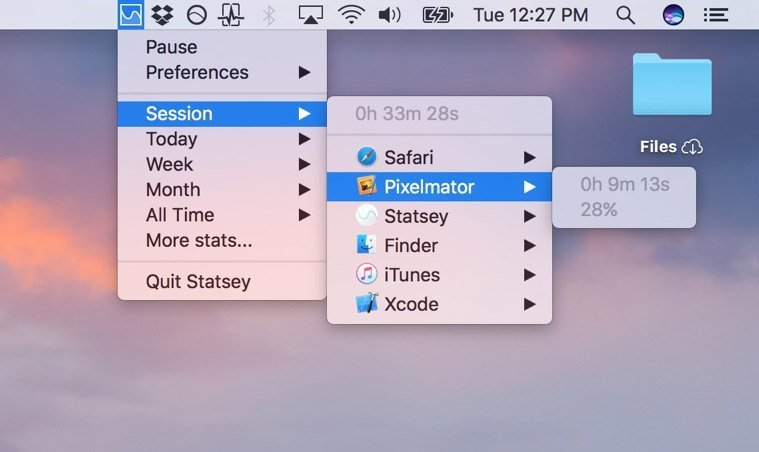 This menu bar app lets you analyze your app-usage habits, and find out how much they are impacting your productivity.
Pilcro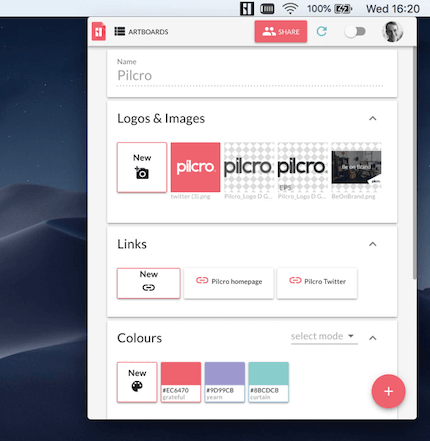 With Pilcro you can copy & paste your brand assets straight from your menu bar into whatever you're working on.
Minesweepey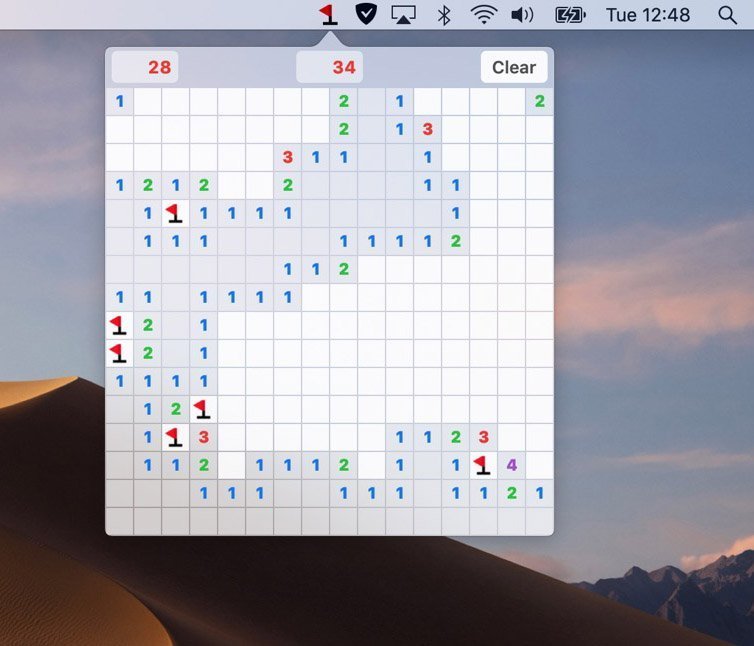 The classic minesweeper game, just one click away in your menu bar.
Fanny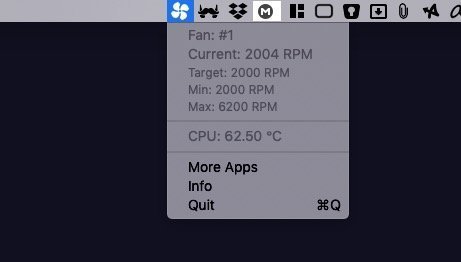 Fanny is a free menu bar app to monitor your Macs fan stats.
Pingey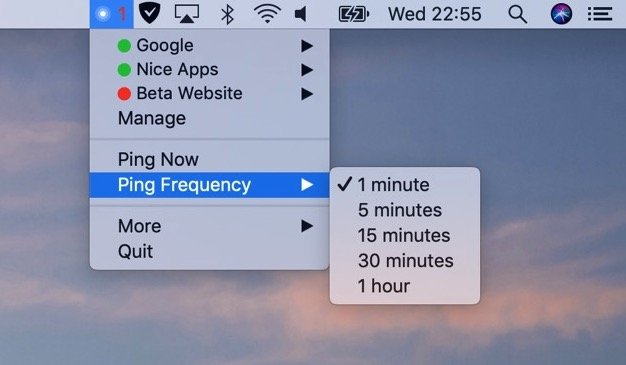 Pingey sits in the menu bar. Click on the icon to see the status of all your websites. Or add separate menu bar items for your most important sites.
Gifox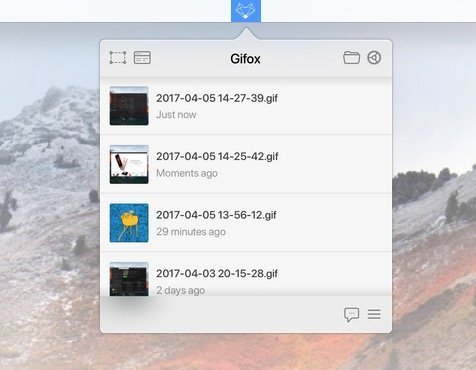 Gifox is a menu bar app that records your screen into animated GIFs. You can also share your captured GIFs with Dropbox, Google Drive and Imgur.
Getinspiration
This menu bar app lets you receive a motivation sting based on a time frequency. The quotes should inspire and motivate you during hard working sessions.