Clean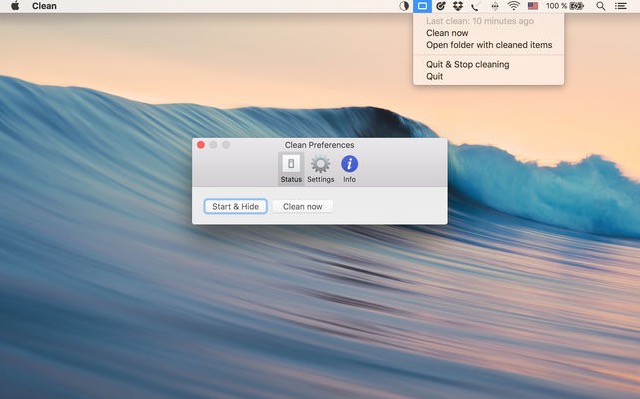 Clean your desktop with one click or automatically every day. Clean moves all your files to folders you specify and organizes them by month.
Magic Copy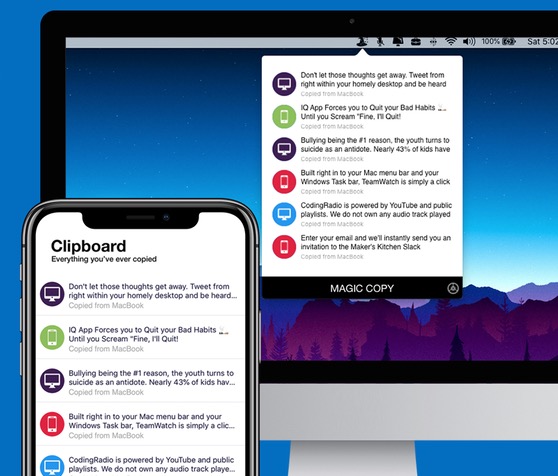 Magic Copy makes it easy for you to manage all your favorite text and links and share them across any of your devices or online.
Revisions for Dropbox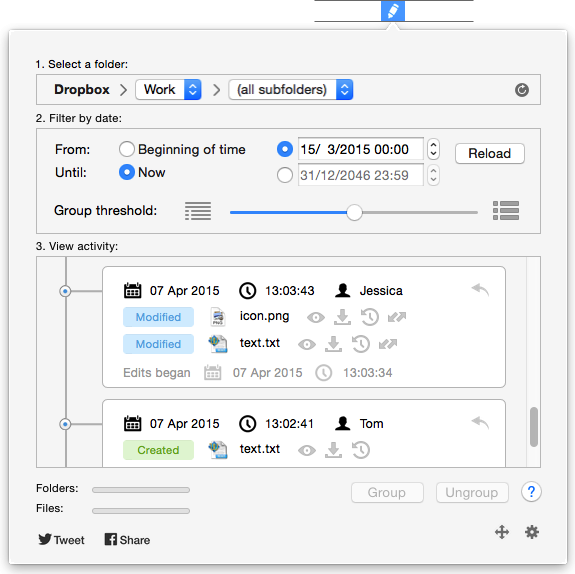 A Mac menubar app to view all your Dropbox activities. Revisions for Dropbox displays all your Dropbox edits and shows exactly what changes were made. The app also provides unlimited undo going back 30 days (or more).
ColorReview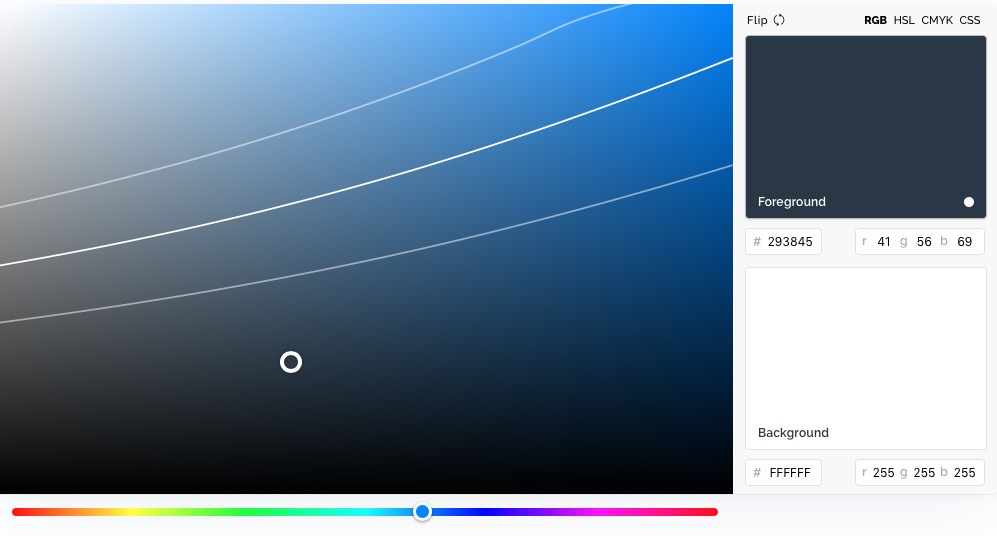 Find, test & explore the color accessibility. ColorReview is a tool to test color contrast. It's free to use and works with all popular color formats.
Display Menu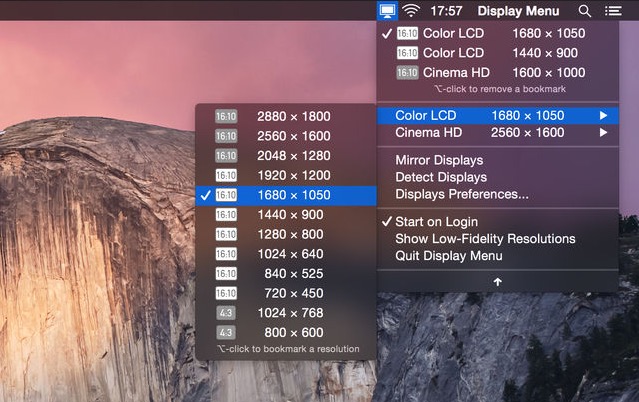 Quickly check for available resolutions, refresh rates, or retina capability on any of your internal or externally connected displays and projectors. Switch between aspect ratios or turn on mirroring with a single click.
Mail Mini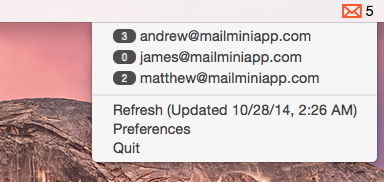 Be notified right away when unread messages come in. Mail Mini is a simple email notifier that supports mail providers that use IMAP.
Shortcut Bar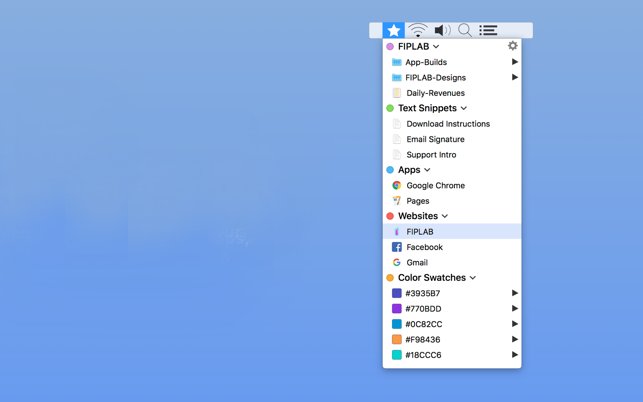 Shortcut Bar connects you lightning fast to the files, folders, apps, websites, text snippets and color swatches that you need access to – right in the menu bar.
Amelita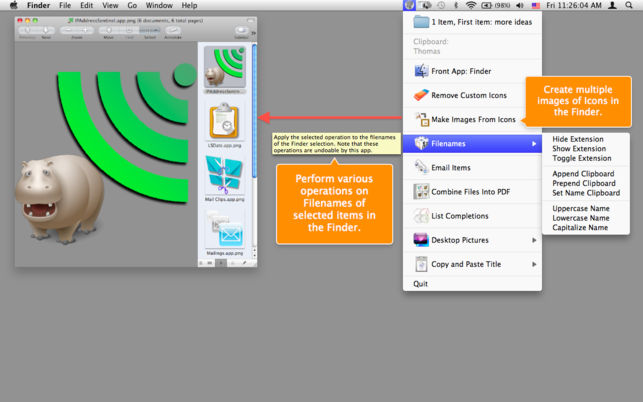 Amelita adds a smart context menu to your menu bar to grant you quick access to functions, like the ability to quickly change desktop backgrounds, copy images to your clipboard, add multiple senders to your address book with one click and so much more. It takes all these complex tasks and puts them in the menu bar, ready to go when you need them.
Pearl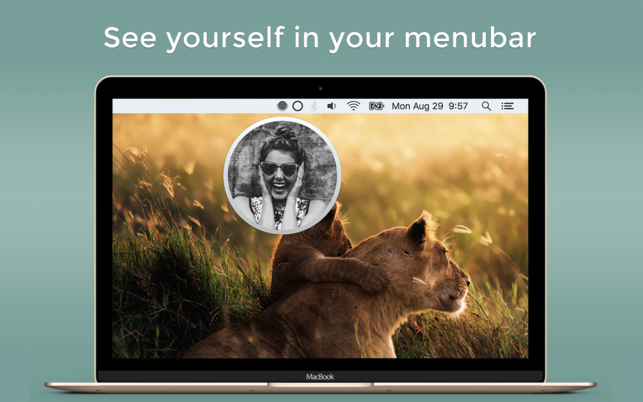 Pearl is the quickest way to see your reflection, with just a tap in your menubar. Lightweight and always available, Pearl makes it easy to take a quick peek in the mirror without wasting your battery life, or your CPU.
Tyke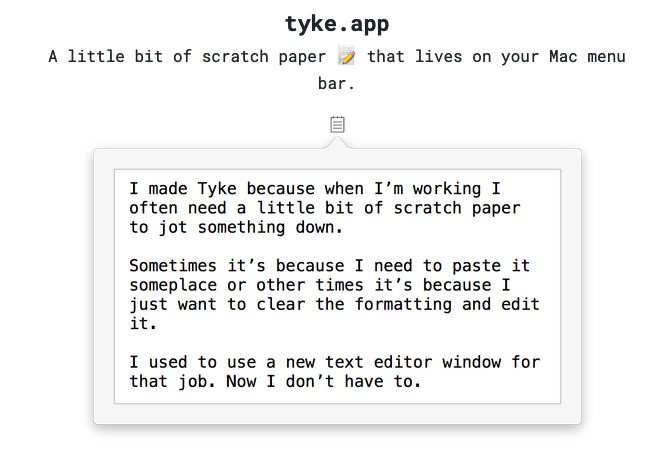 Tyke is a scratch pad in your menu bar for typing in ideas, reminders, and other bits and pieces of information. It's a note taking, clipboard and project folders feature at the same interface.