DailyWall
DailyWall changes your wallpaper to one of the beautifully curated photos from Unsplash, Pixabay or Pexels every day at 10AM.
ExpanDrive
ExpanDrive maps a network drive for macOS that connects to all major cloud storage providers. Browse and transfer from within Finder and open and edit remote files from within any application.
BusyCal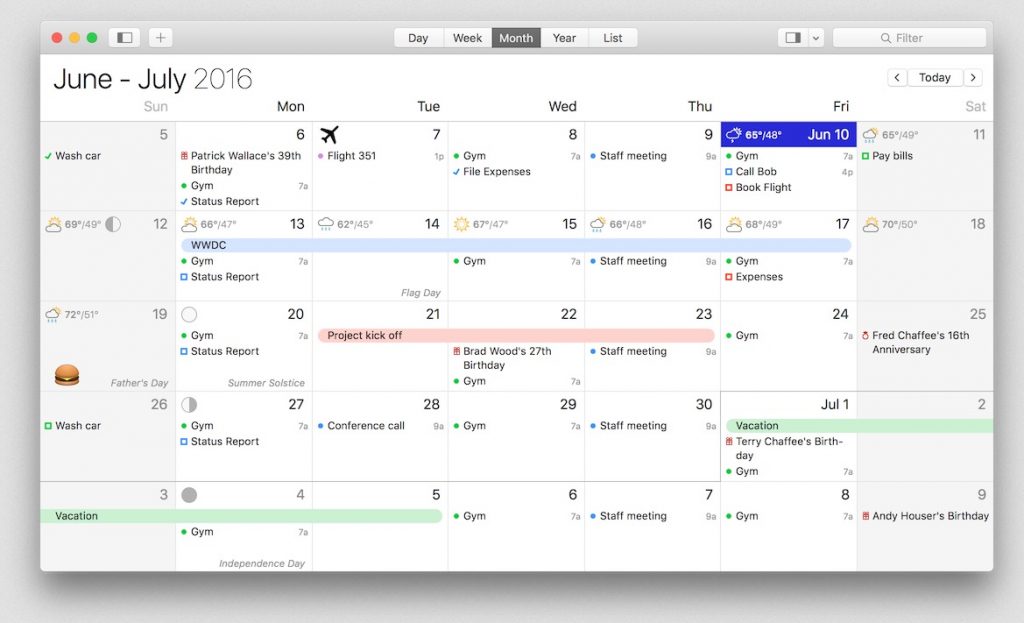 BusyCal displays your calendar in Day, Week, Month, Year and List views. What makes BusyCal unique is its ability to customize these views to more precisely meet your needs.
NoSleep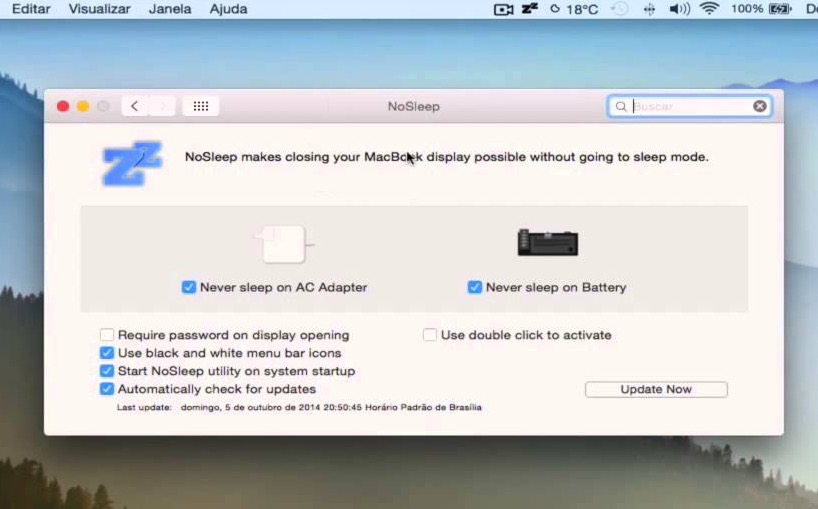 NoSleep makes closing of your MacBook lid possible without going into sleep mode.
SpotMenu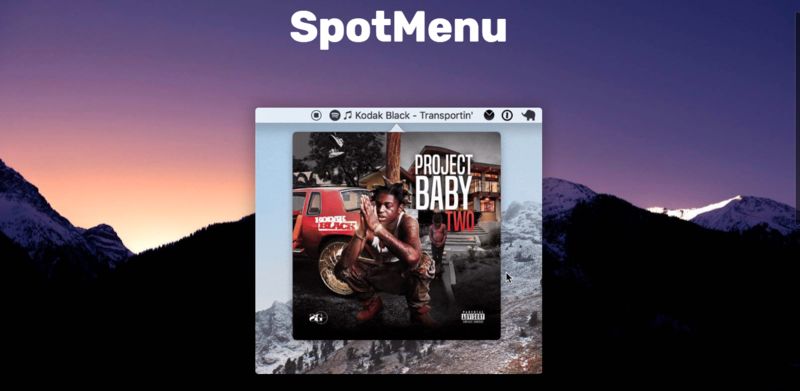 SpotMenu is a Spotify style menu bar app that displays the artist/album in the menu bar. The app comes in handy when you hear a song and wonder "Who is the artist/album?" Then you can click the Menu Bar icon to interact with what's playing.
SizeUp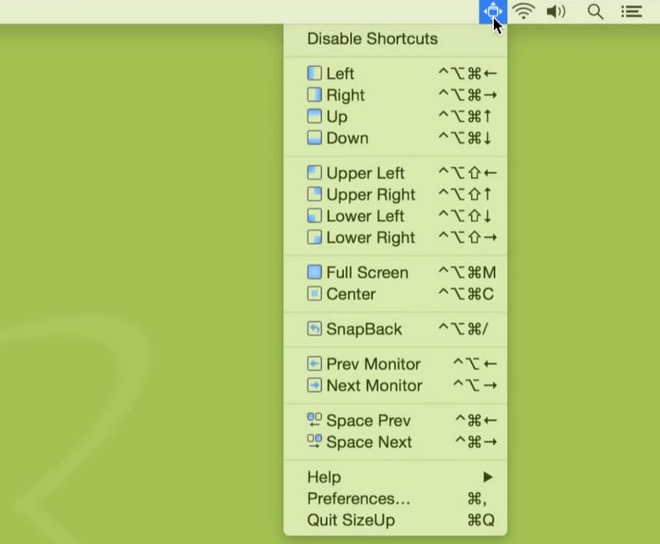 SizeUp allows you to quickly resize and position your windows with keyboard shortcuts or a handy menu bar icon.
Clocker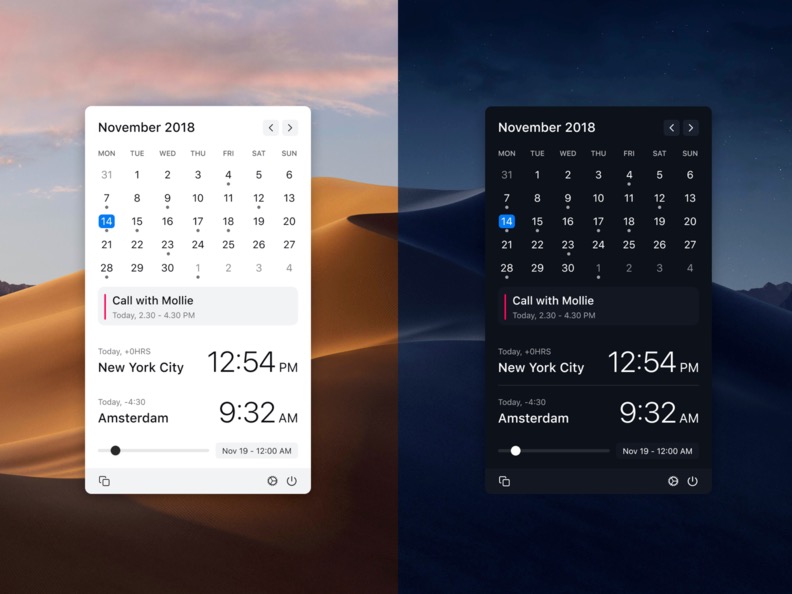 Clocker helps you keeping track of your friends and colleagues in different time zones. You can also add notes and create reminders.
MacID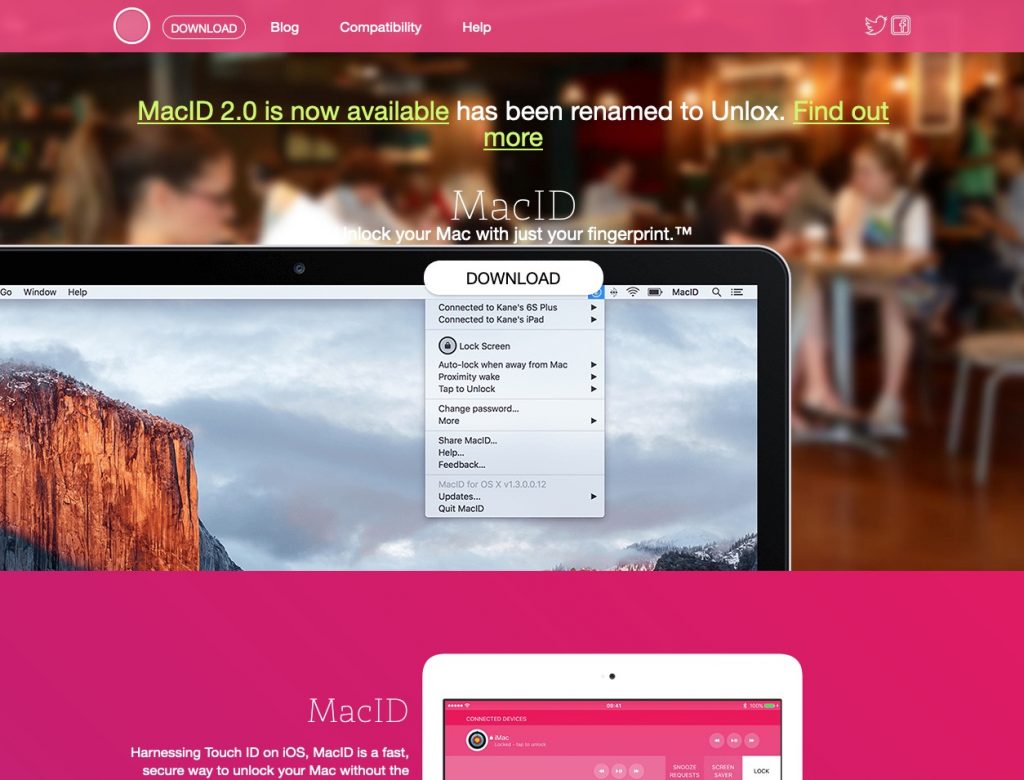 Unlock your Mac with just your fingerprint. MacID is a fast, secure way to unlock your Mac without the inconvenience of typing your password over and over.
Monosnap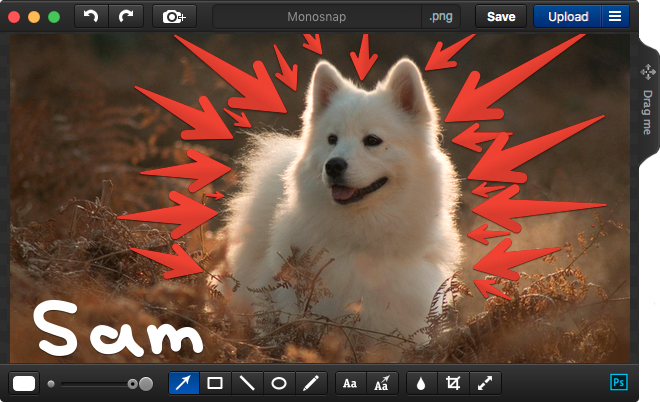 Make screenshots. Draw on it, highlight important details with pen, text, arrows, and shapes. Monosnap is fast, easy and free.
HazeOver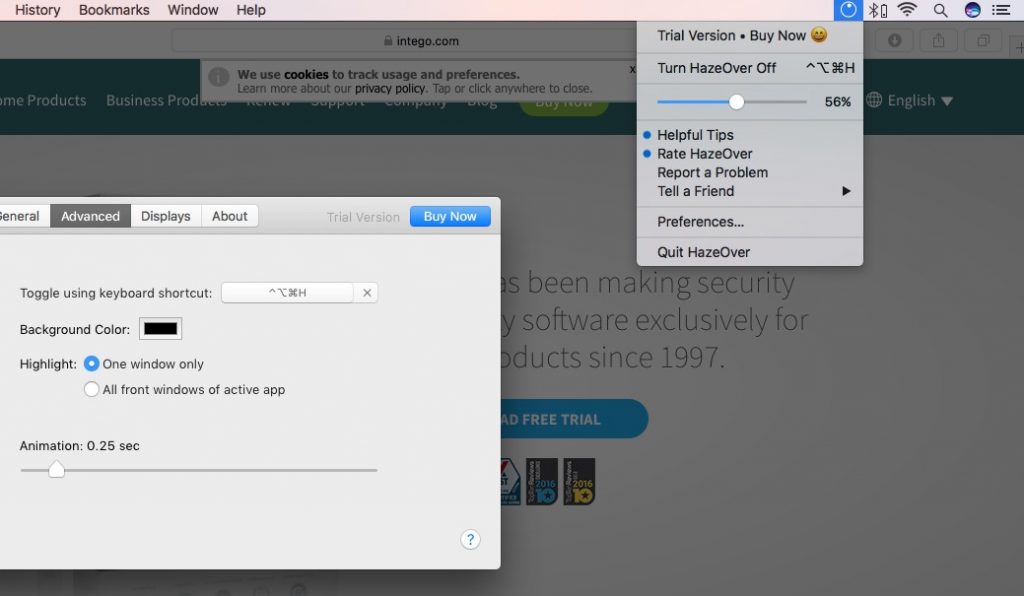 HazeOver is a nifty app that automatically highlights the front window by fading out all the background windows. A kind of dimmer switch that reduces distractions by fading out background windows.
Mate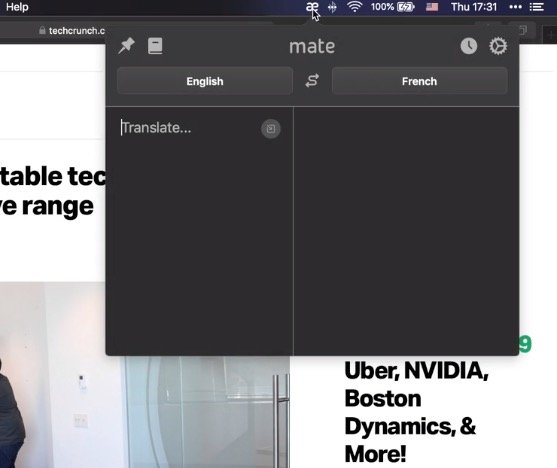 Translate & understand 103 languages in any app on your Mac. Quick access right from the menu bar.