Mountain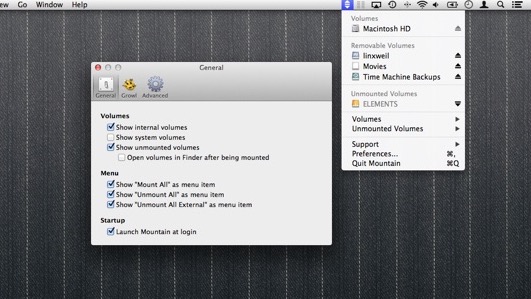 Mountain allows you to mount, eject and remount external volumes without the need of unplugging cables. It automatically ejects all external volumes when the system is going to sleep and mounts your favorite network drives when recovering from sleep.
Shotty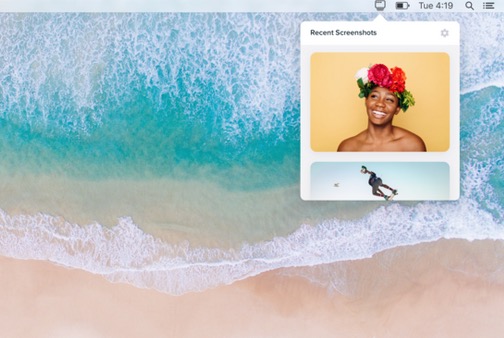 Shotty gives you instant access to all your recent screenshots, right from the menu bar.
FiveNotes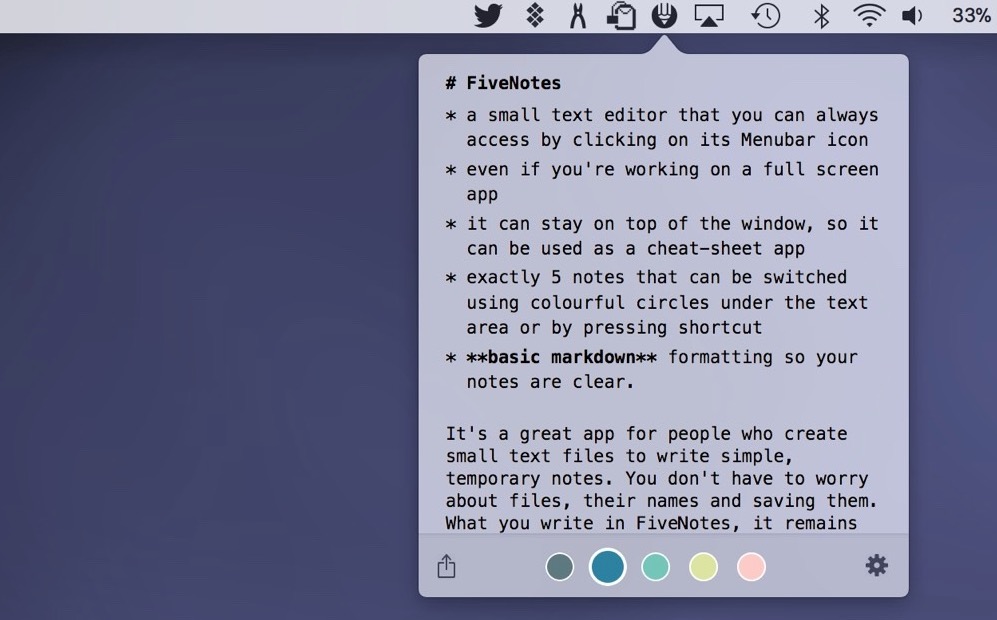 Up to five Markdown-formatted notes right from the menubar icon. Forget about keeping hundreds of notes that you cannot find. FiveNotes supports headers, bold and italicized text, lists, and quotes.
MailTab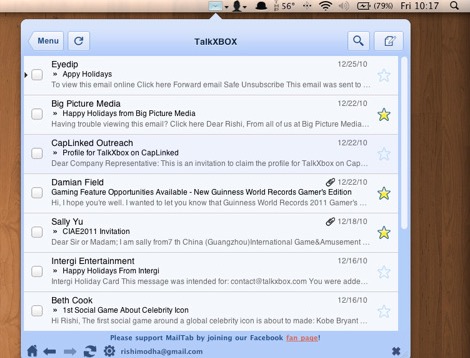 MailTab lets you instantly access your Gmail account without having to open your web browser. It gives a mobile view of your inbox as a drop-down in your menu bar. You can read, reply and manage your inbox without having to open Gmail in your browser.
CloudyTabs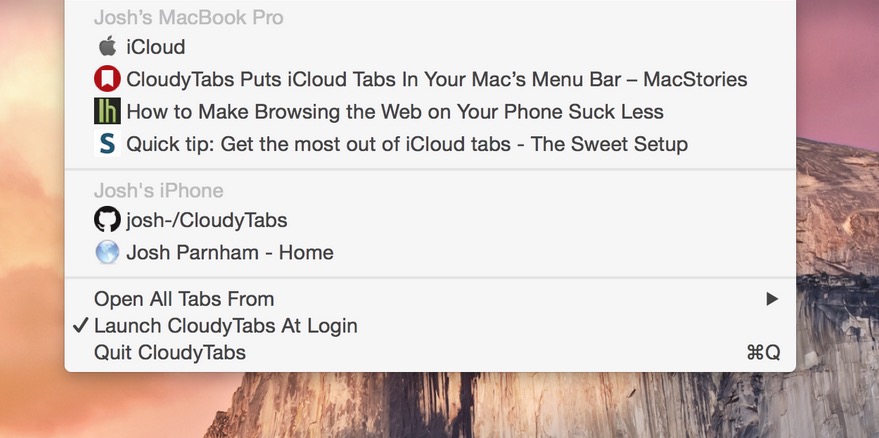 CloudyTabs is a simple menu bar application that lists your iCloud Tabs. Click on the cloud icon and all the iCloud Tabs open on your computer.
Lungo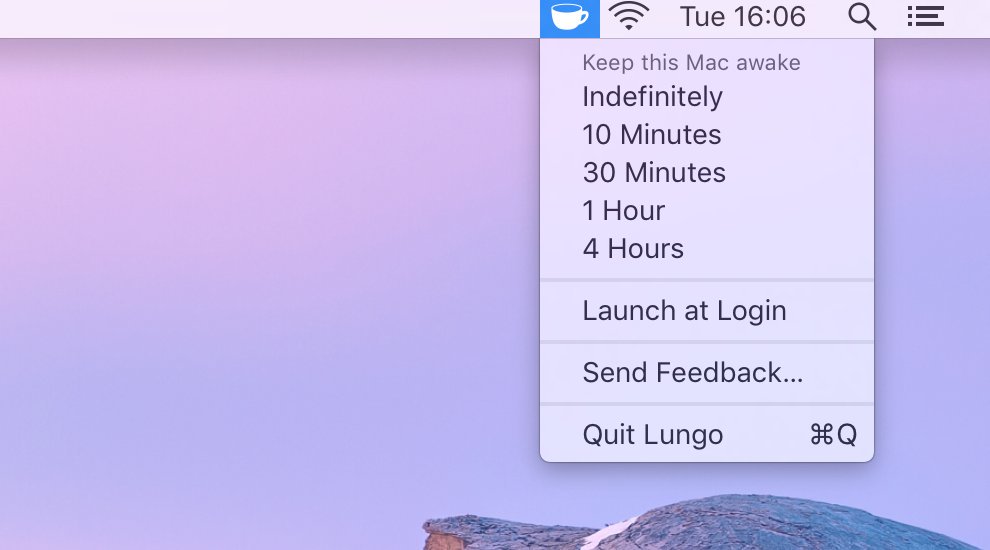 Lungo also prevents your Mac from going to sleep. It has a retina icon and dark mode support. Just click the menu bar icon to quickly activate the app.
Silenz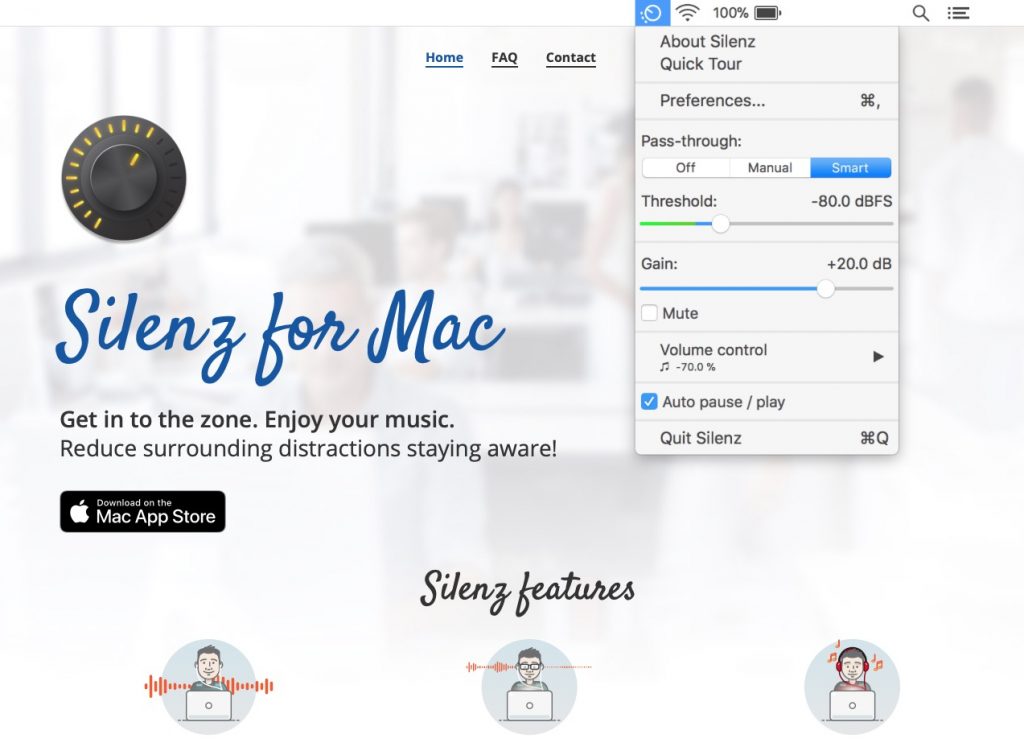 Silenz is an app dedicated to headphones users who listen to music as a way to keep focused. It monitors the sounds of your surrounding and once it detects, for instance, human speech, it reacts by pausing or adjusting the volume of your media player. Silenz can also amplify and mix surrounding sounds with your music.
Baritone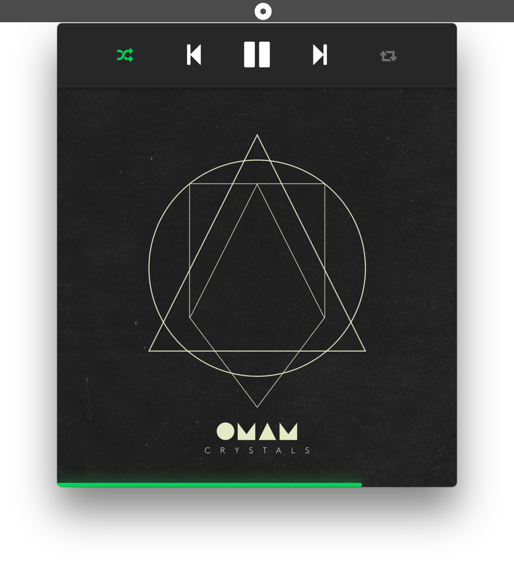 Baritone puts all of the application's native audio controls in your MacBook's menu bar. So Baritone is for instance a Spotify control that lives in your menubar. No more need to open Spotify to seek, skip, or shuffle.
TimeOut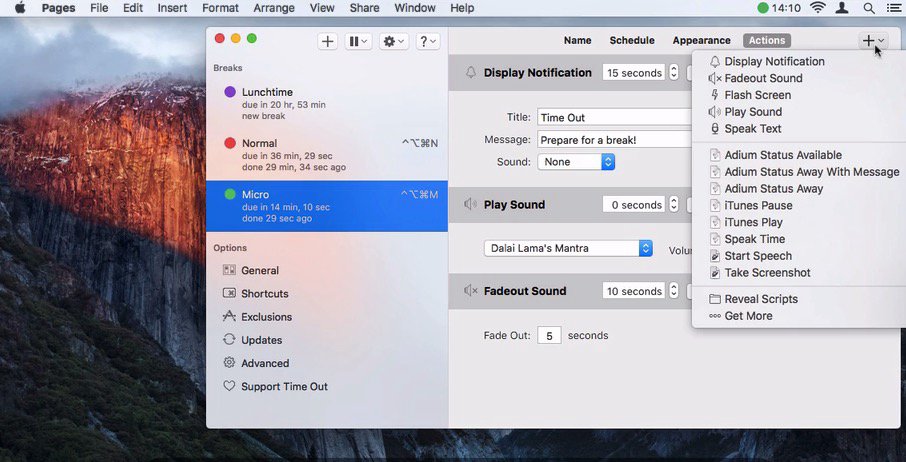 TimeOut gently reminds you to take a break on a regular basis. For instance 10 minutes every hour, and 15 seconds every 15 minutes.
One Switch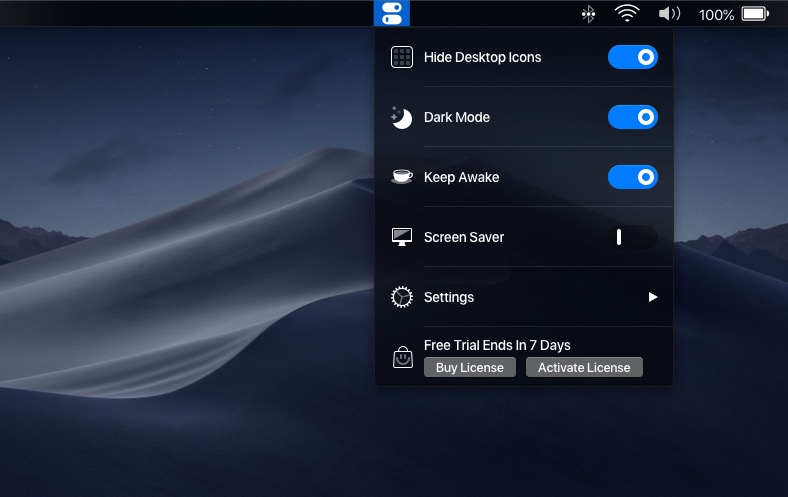 Hide Desktop Icons, Dark Mode, Keep Awake and a Screen Saver. One Switch is a little menubar app for macOS, it keeps all your powerful switches in one place.