WorkspacePro
WorkspacePro allows you to launch and close a bunch of macOS apps from the menu bar, just in 1 click. How? Just by creating unlimited Workspaces with unlimited macOS apps.
Video Downloader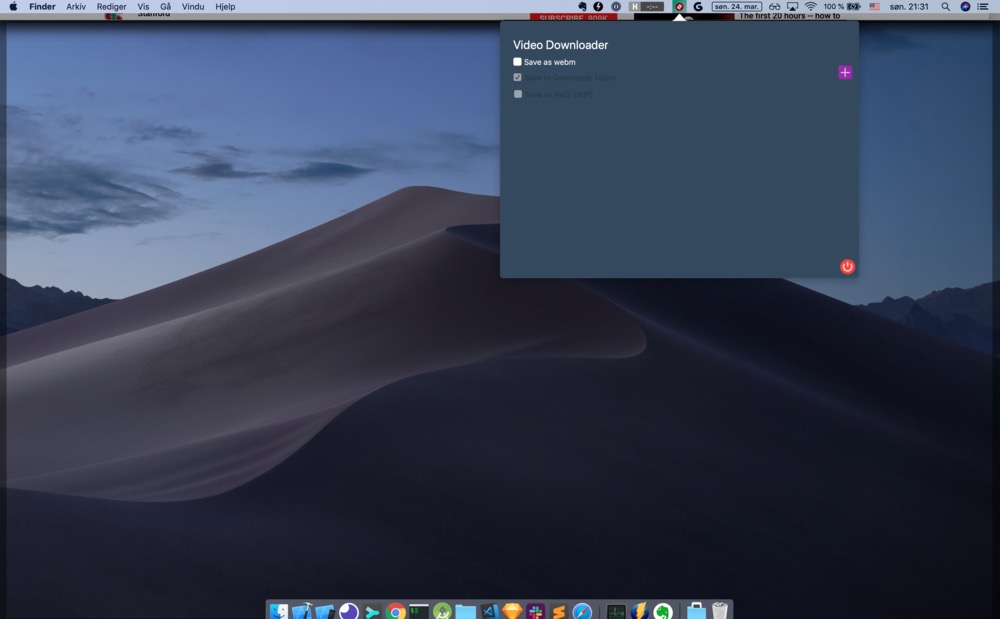 Menu bar app that allows easy downloading of many Youtube videos at once.
CoinBar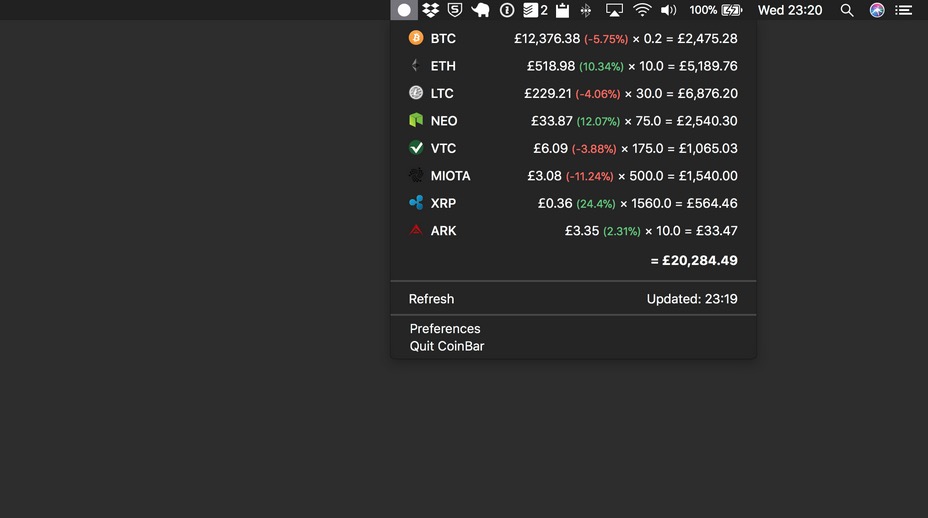 CoinBar (open source) tracks the price of your crypto coins. It supports 33 base currencies and displays price % fluctuations between 1h, 24h, and 7d. The menu bar icon flashes when new data is available.
Poster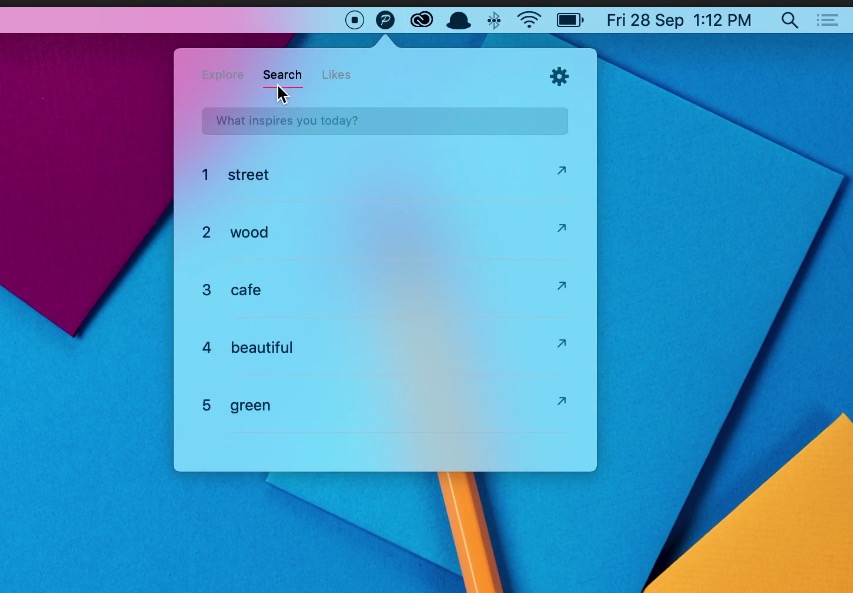 Poster is a fast way to discover high-quality wallpaper, right from your Mac menu bar. Just double-click to set the selected picture as wallpaper for all of your desktops.
stss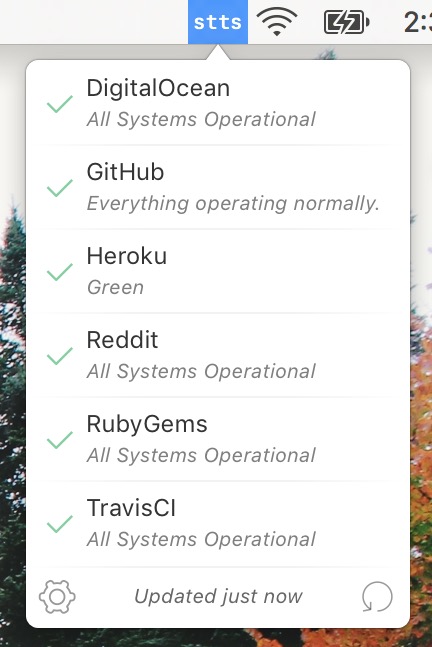 With stss, you can monitor the status of cloud services, right from your menu bar. You can also be notified when a service goes down or gets restored.
Caffeine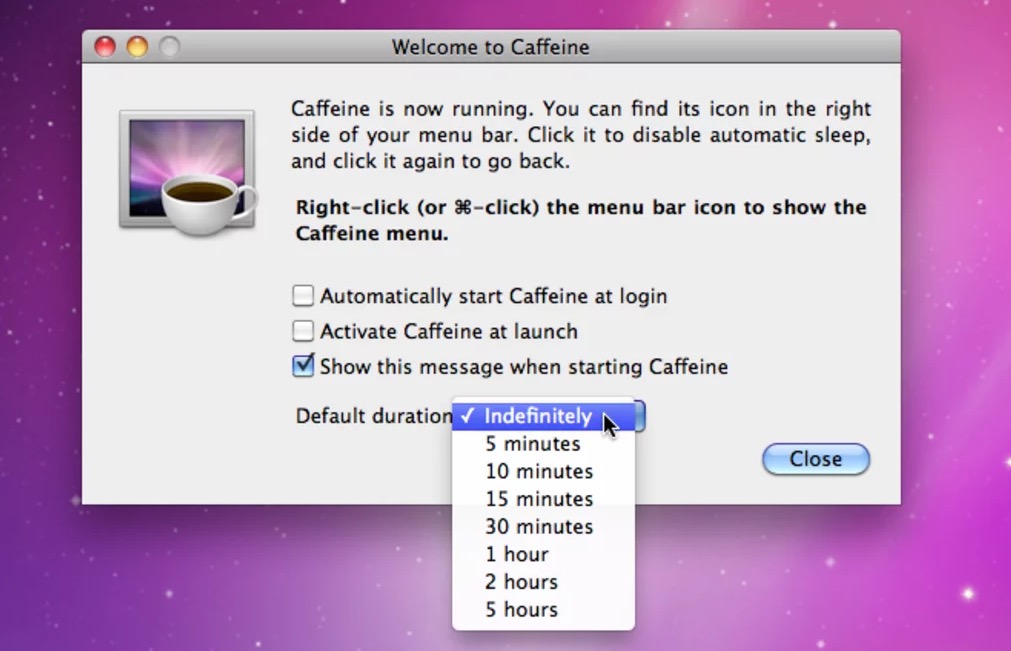 Caffeine prevents your Mac from automatically going to sleep, dimming the screen or starting screen savers. Click it again to go back.
AudioNotes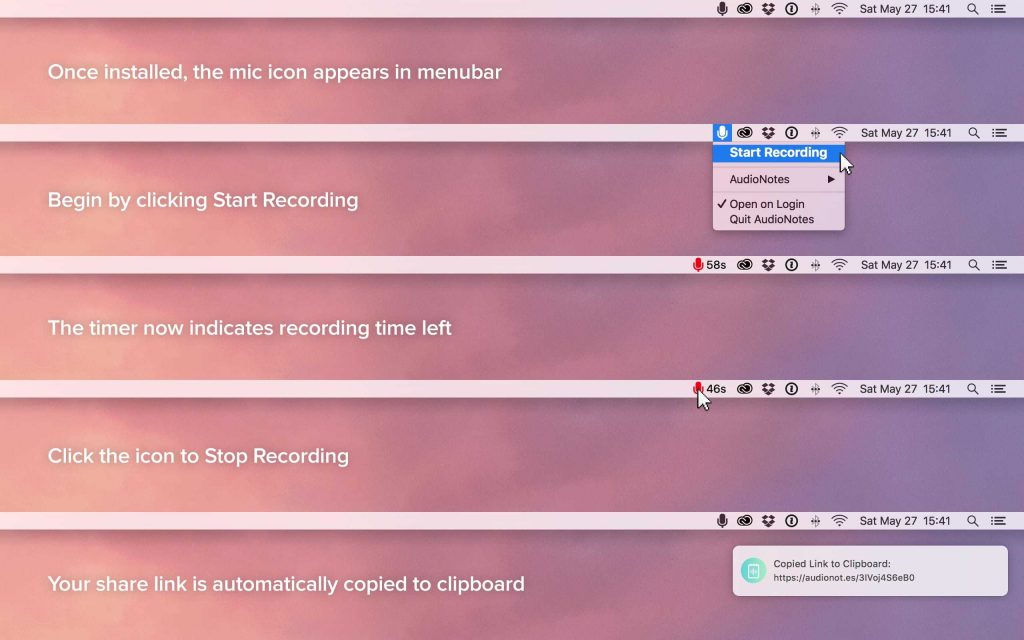 AudioNotes is a free macOS menu bar app that helps you record and share audio messages. As you finish recording, the app instantly copies a link to paste into emails, forums, website comments or social media.
PodCastMenu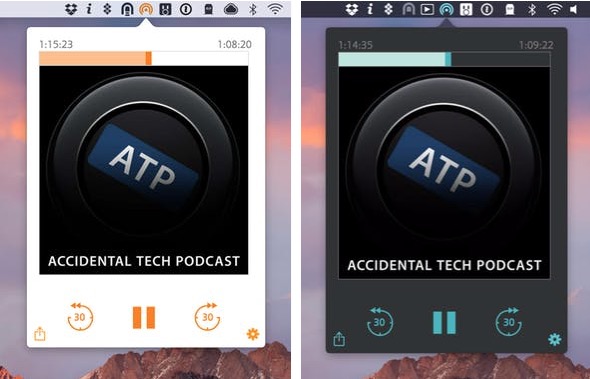 Listen to podcasts from your Mac menu bar. The app offers you the option to connect to and control your Overcast account.
Meteorologist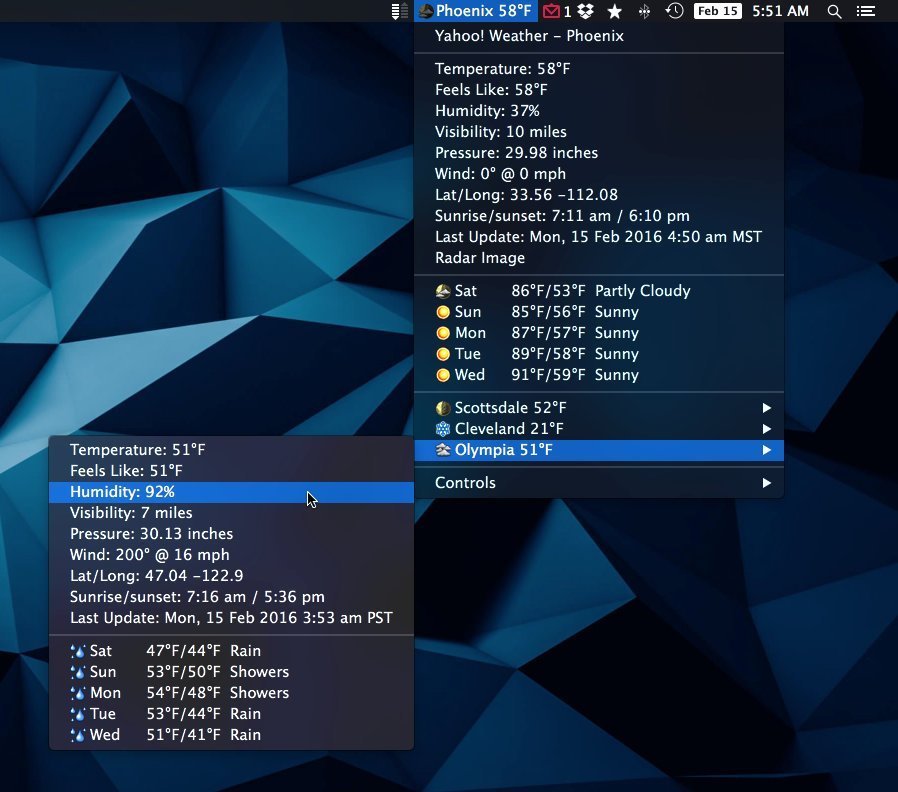 Meteorologist allows users control over their weather viewing, including simultaneous interlaced weather reports from multiple weather locations, and much more.
Escape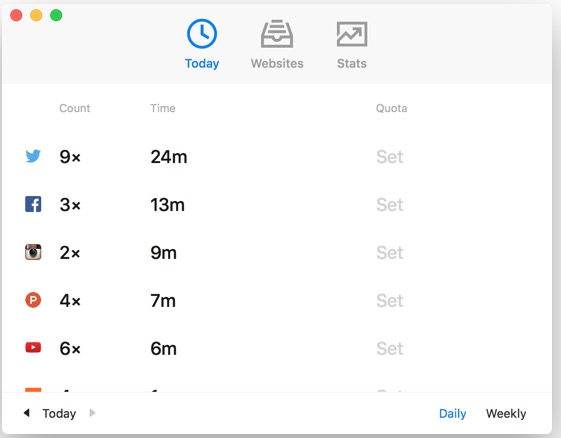 Sixty minutes on social networks every day equals 45 working days every year. You have better things to do. Escape tracks all your unnecessary trips to distracting websites.