FuzzyTime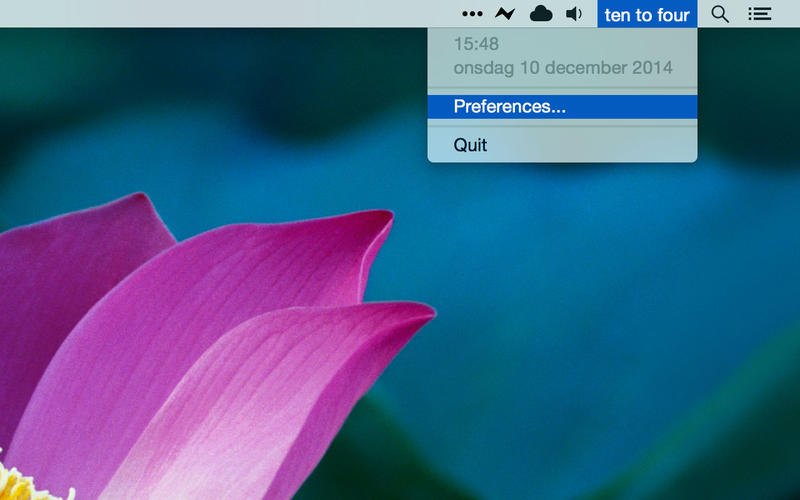 FuzzyTime is a simple, human readable clock in your menubar, that can be used instead of your computer's built in clock. Instead of 16:40, you would see "twenty to five".
PScreen

PScreen provides a convenient way to take screenshots if you can't keep the keyboard shortcuts straight in your head. Use your menu bar!
Sensible Side Buttons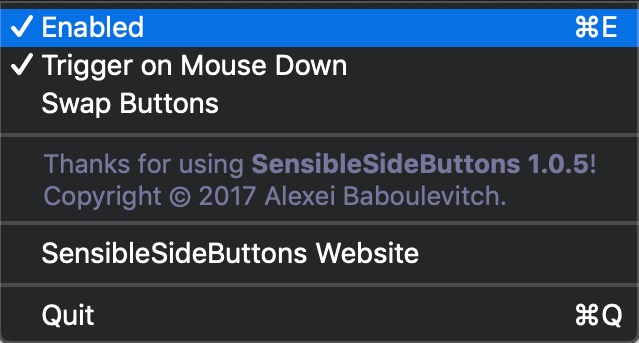 This macOS menu bar app enables system-wide navigation functionality for the side buttons on your third-party mice.
Balance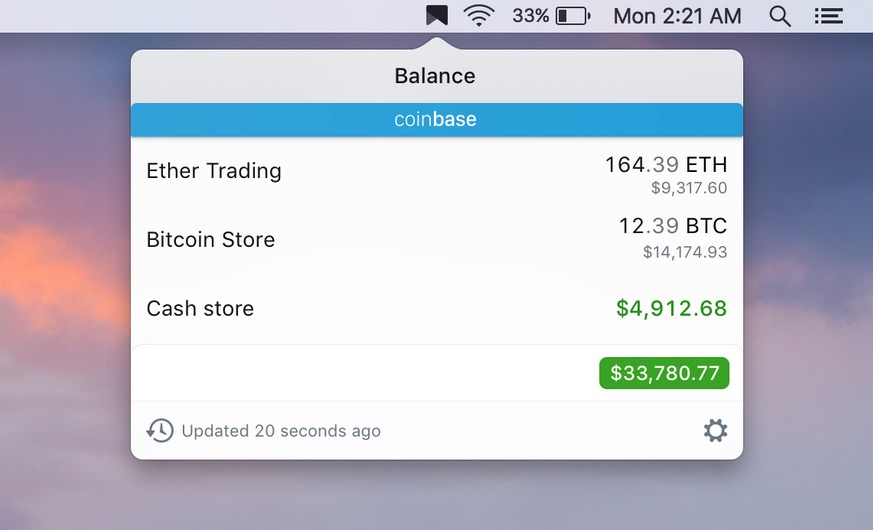 All the world's currencies in your menu bar.
Mail Unread Menu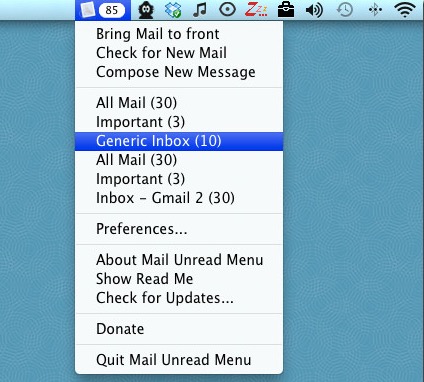 Mail Unread Notifier is a nifty menu bar app for people who like to hide their dock but don't want to miss email messages when they come in. You can also 'check for new mail' without opening up your Mail app.
ColorSnapper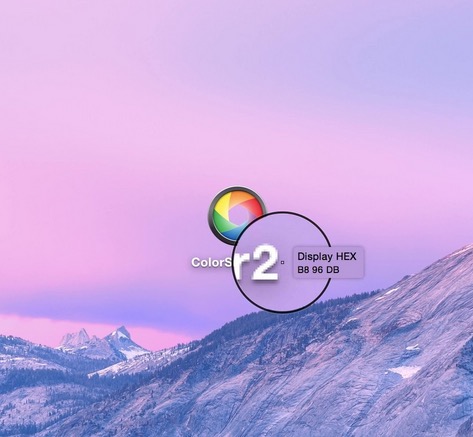 ColorSnapper is the missing color picker for MacOS. The app lives in your menu bar. Clicking on the icon will bring up the option to pick a color. Your cursor will turn into a magnifying glass allowing you to see everything at the pixel level. You'll also see the RGB or HEX value of the colors you're currently hovering over.
Relax – Unplug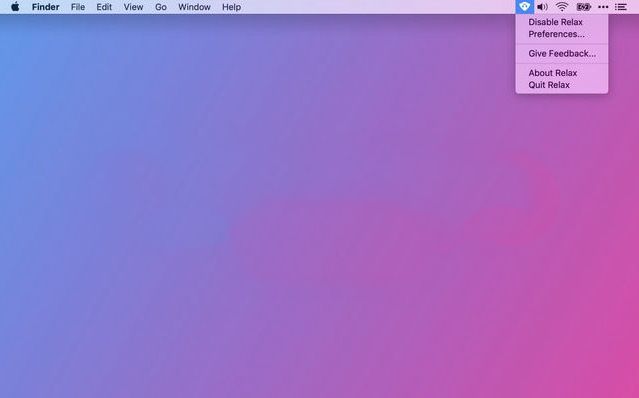 Relax automatically mutes your internal speakers and pauses music apps when you disconnect headphones or other speakers.
BeardedSpice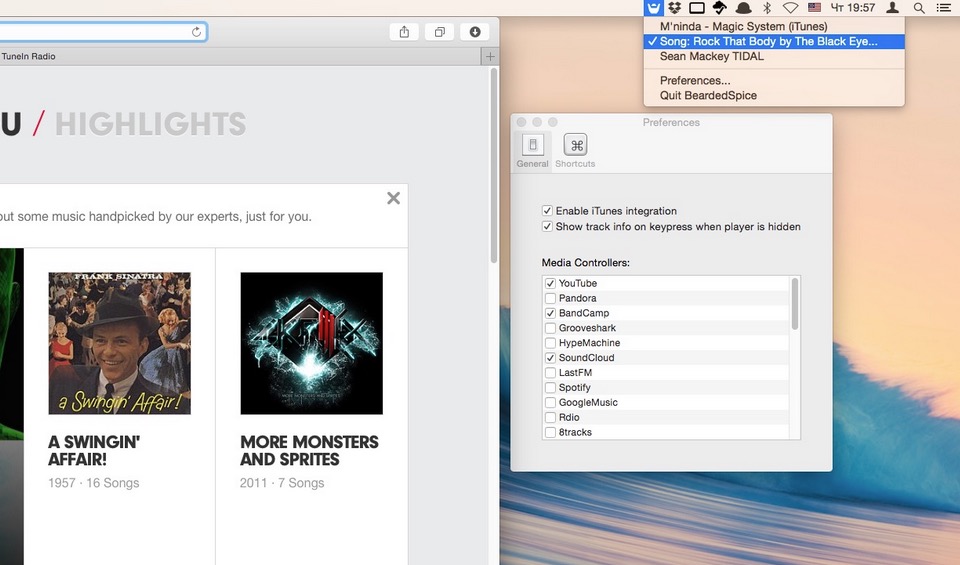 BeardedSpice allows you to control web-based media players and some native apps (including iTunes, Spotify, VLC, Vox, and Downcast) with the media keys found on Mac keyboards. In other words: It wrests control of your media keys from iTunes and hands it back to you.
Synergy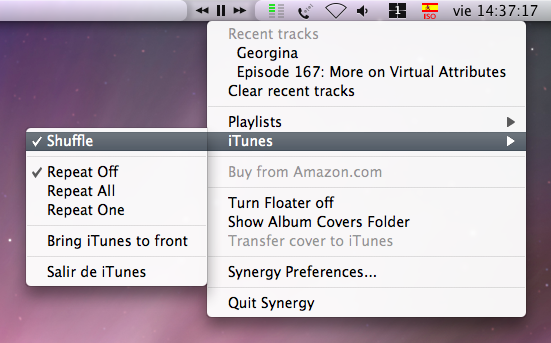 Synergy gives you total control over your music without interrupting your workflow. It puts small buttons in your menu bar that allows you to navigate your music collection and control iTunes without having to leave your current application.
Menu World Time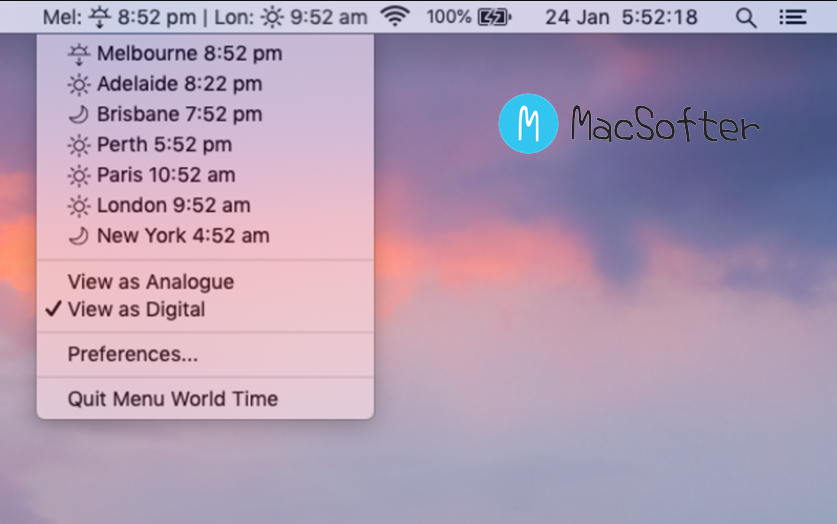 A little Mac app showing the local time of as many places as you'd like in your menu bar – or collapse them all into a drop-down menu. It shows a clock for each city right in the menu bar. Click the icon in the menu bar to quickly see city times.