Battery Indicator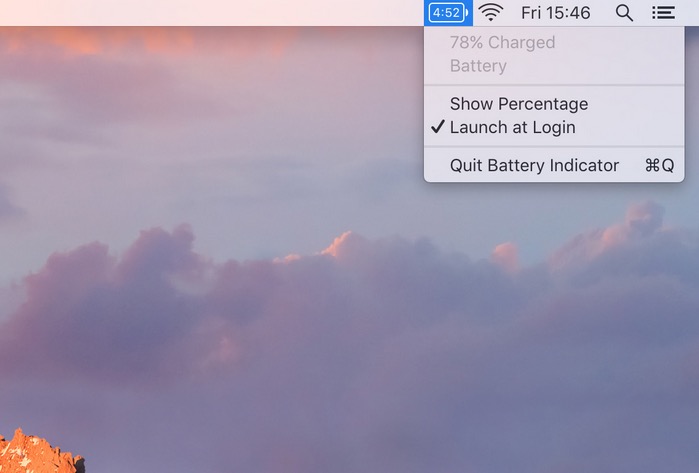 Battery Indicator shows the remaining battery time or percentage right in your menu bar. This is especially useful on macOS Sierra 10.12.2 or later where clicking the battery icon no longer shows the remaining time.
BarTunes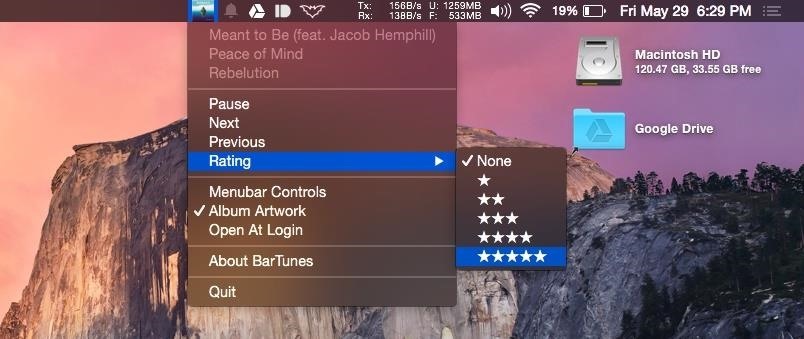 BarTunes allows you to control iTunes from your Mac's menu bar. Quickly view album artwork, play/pause, skip forward and jump back through your music, with controls right in the menu bar.
Cumulus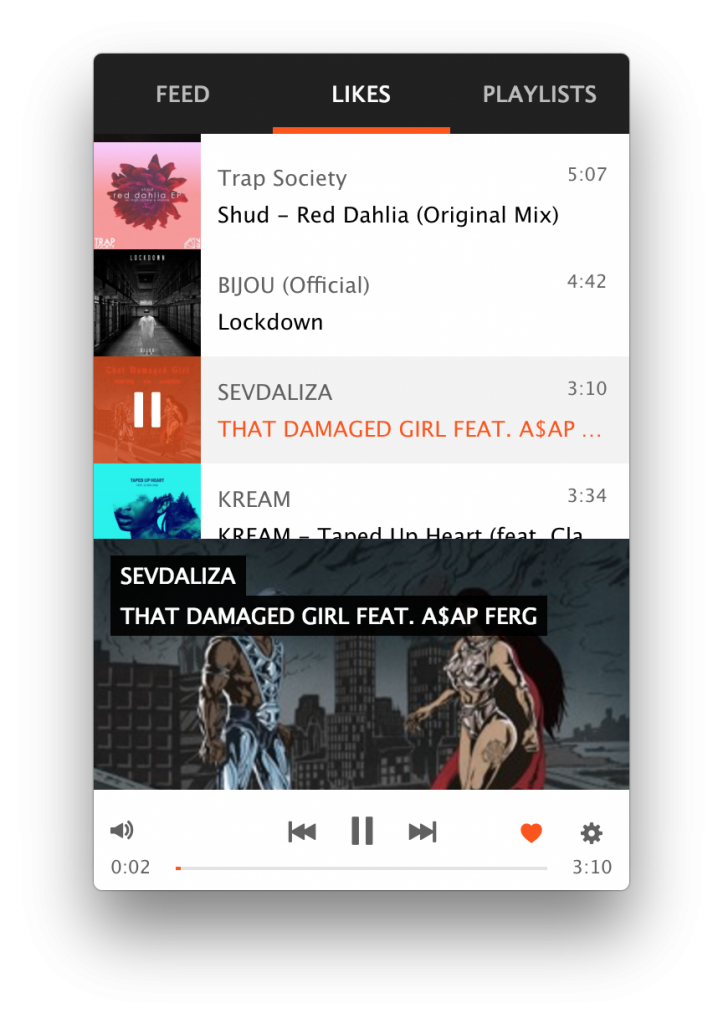 A SoundCloud player that lives in your menubar and will notify you when a new track is playing, so you always know what you're listening to.
Lyrics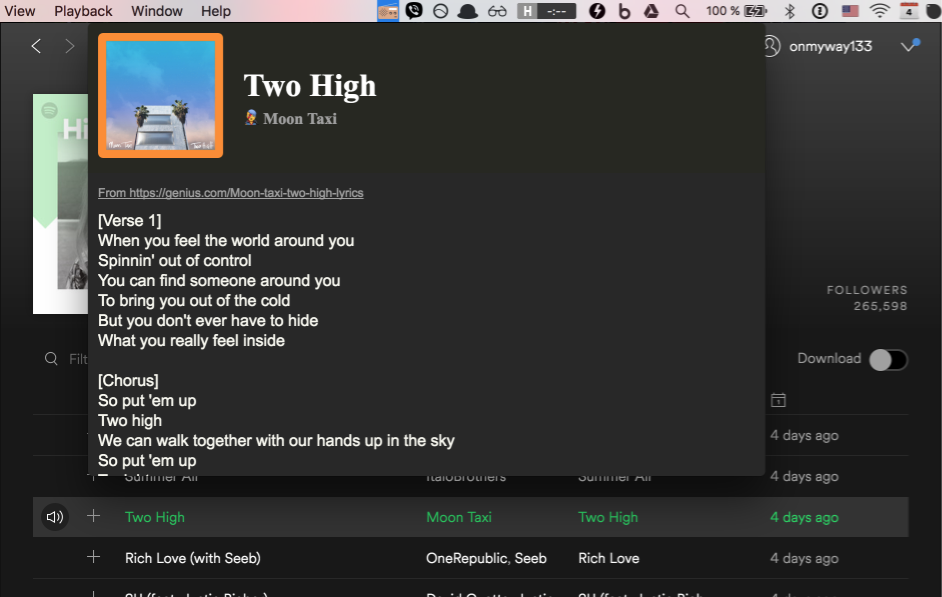 A menu bar app that detects songs from Spotify in order to show you the lyrics.
Casilla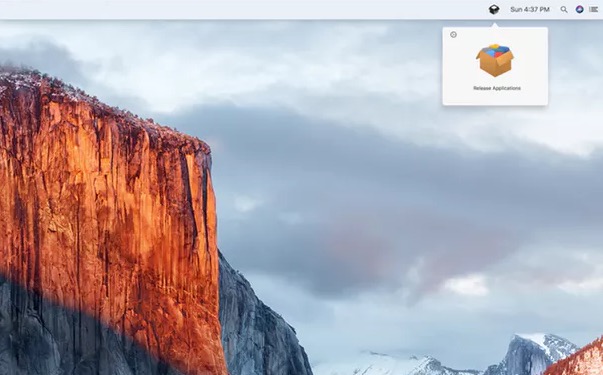 Casilla is a simple tool that hides and unhides all running applications. Comes in handy when you're sharing your laptop with a friend or associate.
Mountain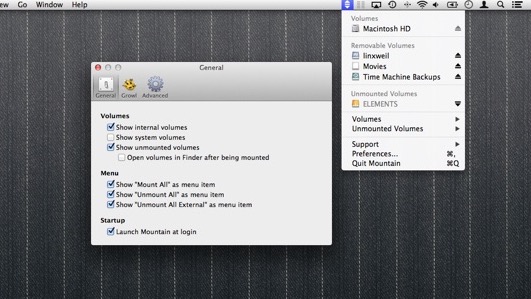 Mountain allows you to mount, eject and remount external volumes without the need of unplugging cables. It automatically ejects all external volumes when the system is going to sleep and mounts your favorite network drives when recovering from sleep.
Shotty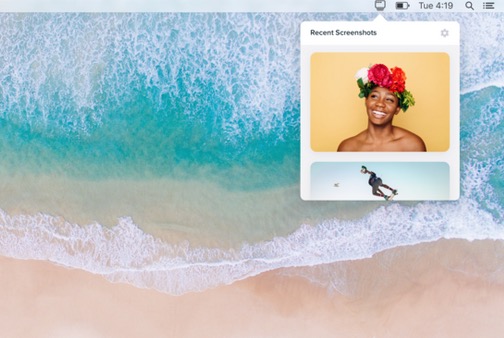 Shotty gives you instant access to all your recent screenshots, right from the menu bar.
FiveNotes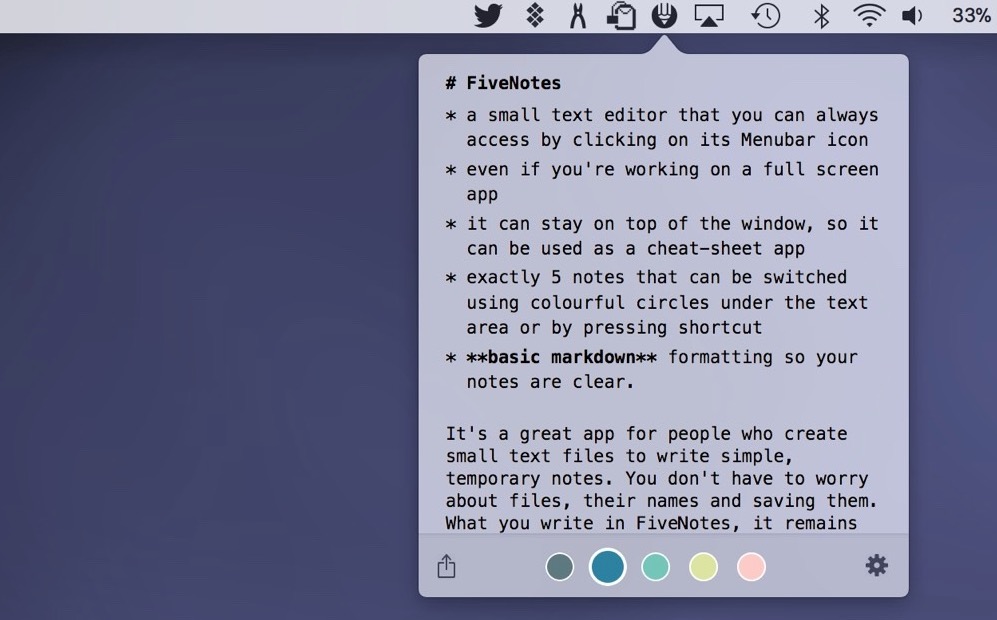 Up to five Markdown-formatted notes right from the menubar icon. Forget about keeping hundreds of notes that you cannot find. FiveNotes supports headers, bold and italicized text, lists, and quotes.
MailTab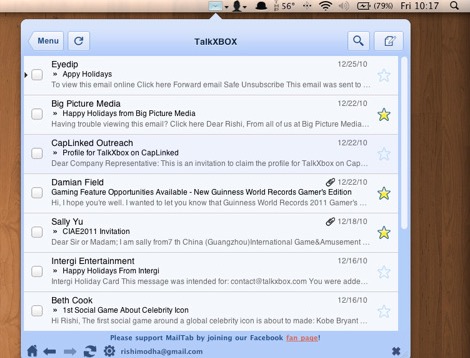 MailTab lets you instantly access your Gmail account without having to open your web browser. It gives a mobile view of your inbox as a drop-down in your menu bar. You can read, reply and manage your inbox without having to open Gmail in your browser.
CloudyTabs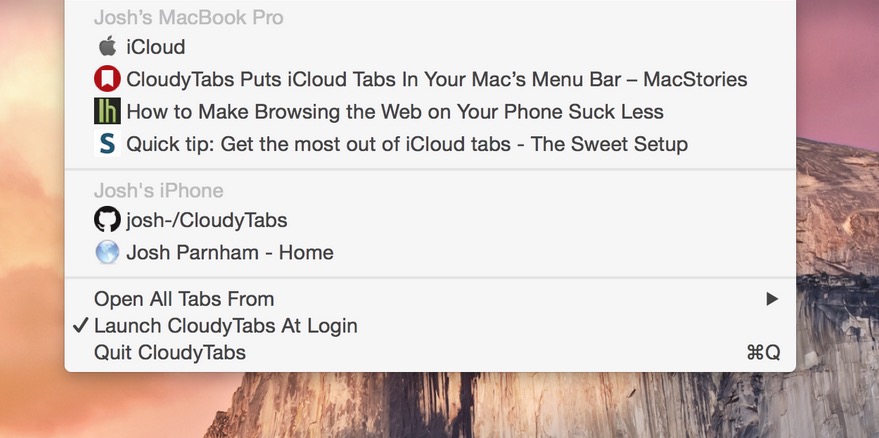 CloudyTabs is a simple menu bar application that lists your iCloud Tabs. Click on the cloud icon and all the iCloud Tabs open on your computer.