DatWeatherDoe

Simple menu bar weather app for macOS. An icon (that supports both dark and light theme) represents the current weather. You can choose your location by gps or zipcode.
CPU LED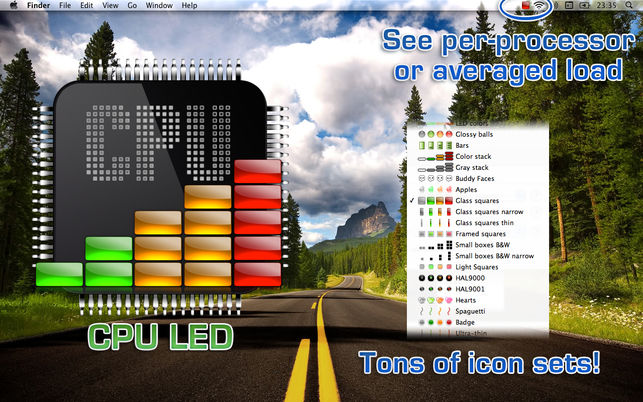 Do you ever wonder how stressed your CPU is? Sometimes all you need to know is that your CPU is working hard. CPU LED adds a LED in your menu bar indicating your CPU activity.
PercentCalculator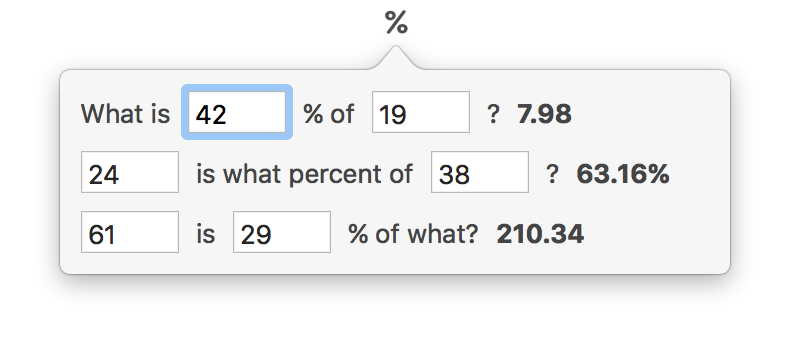 A tiny menu bar app that calculates parcents.
Juice for macOS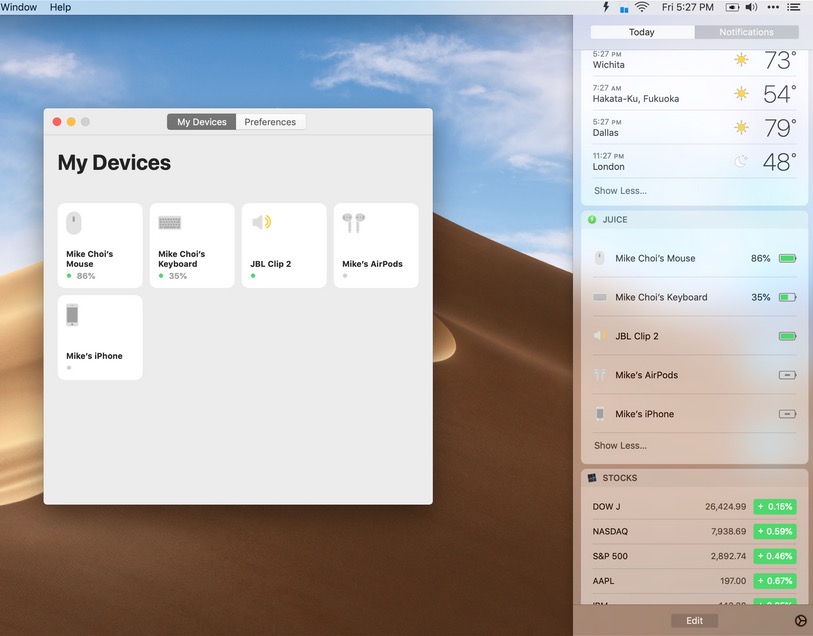 Connect and view your Bluetooth devices with ease, with the built-in control center in your menu bar.
NightTone
Work more comfortably.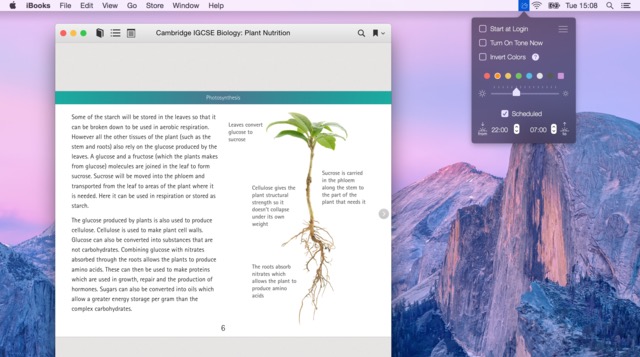 NightTone makes your screen more comfortable, enjoyable and healthier by shifting the colors on your display to a warmer, eye-friendly palette. The app will (depending on the time at day) automatically shifts the colors of your display to a different palette.
Breakaway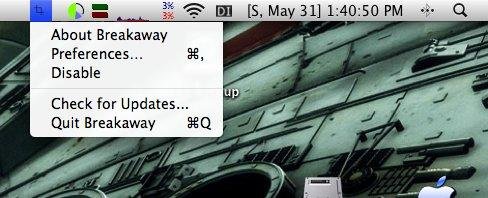 Breakaway lets you control iTunes via the volume control buttons and the headphone jack. The app even pauses the song playing in iTunes when you pull your headphones from the jack. When you plug them back in, your song will automatically resume from where it left off.
Tomighty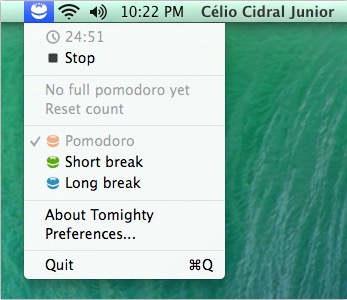 Tomighty is a menu bar timer specifically designed for the Pomodoro Technique.
Tim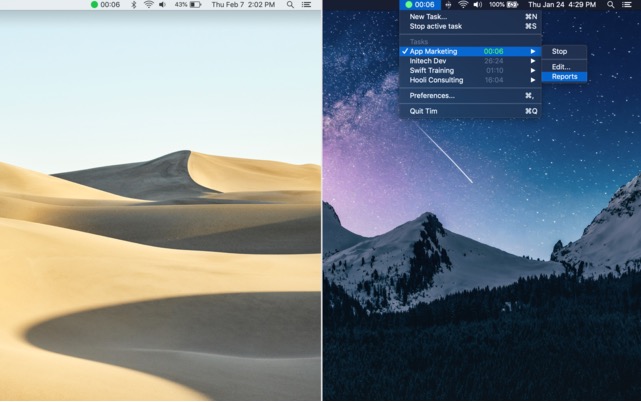 A simple, minimal time tracking app with various time formatting & display preferences. Create, track, and edit multiple tasks.
IP in menubar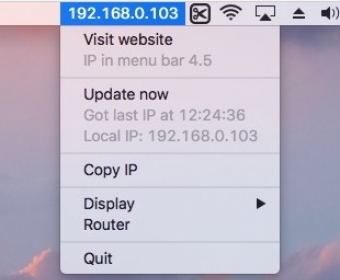 This small application runs in the background and shows your current IP address in the menu bar. If you are behind a router or gateway you can still see your local IP address in the menu.
Declutter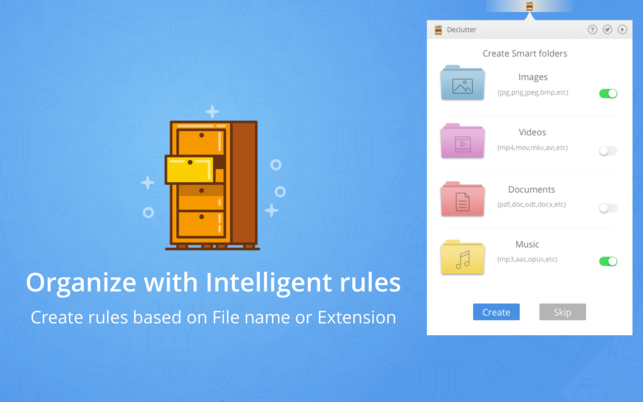 Declutter helps you manages and organizes your desktop using intelligent folders. You don't have to move files one by one to dedicated folders just to clean up your desktop.