Lungo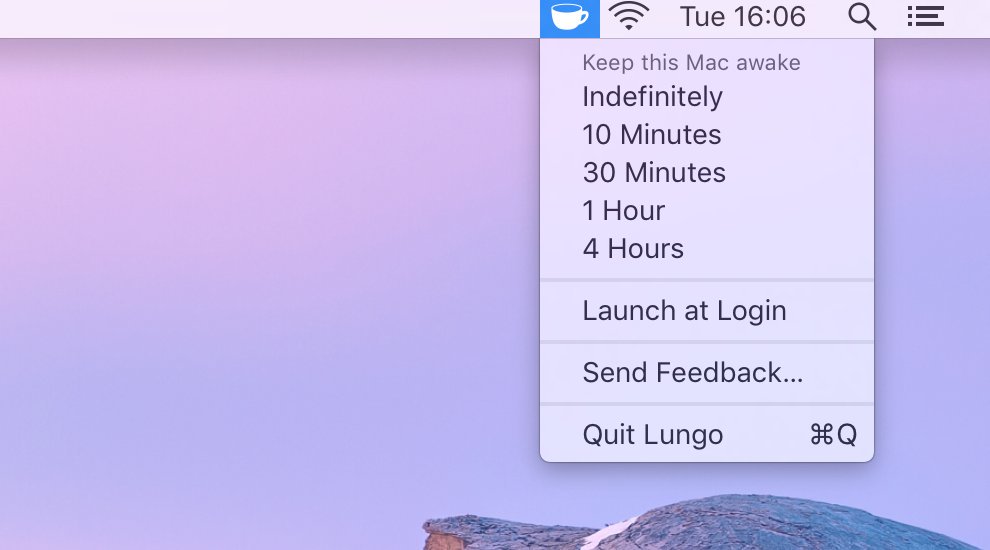 Lungo also prevents your Mac from going to sleep. It has a retina icon and dark mode support. Just click the menu bar icon to quickly activate the app.
Silenz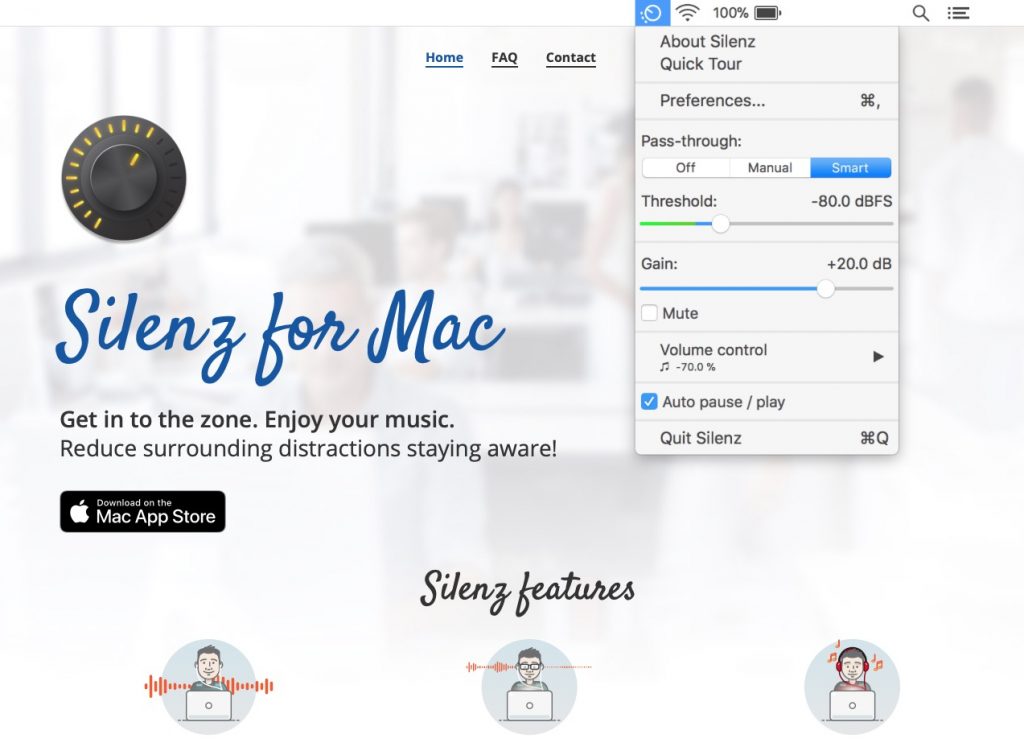 Silenz is an app dedicated to headphones users who listen to music as a way to keep focused. It monitors the sounds of your surrounding and once it detects, for instance, human speech, it reacts by pausing or adjusting the volume of your media player. Silenz can also amplify and mix surrounding sounds with your music.
Baritone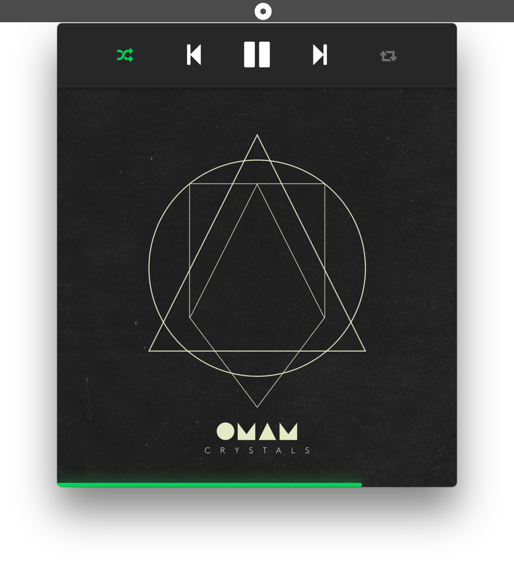 Baritone puts all of the application's native audio controls in your MacBook's menu bar. So Baritone is for instance a Spotify control that lives in your menubar. No more need to open Spotify to seek, skip, or shuffle.
TimeOut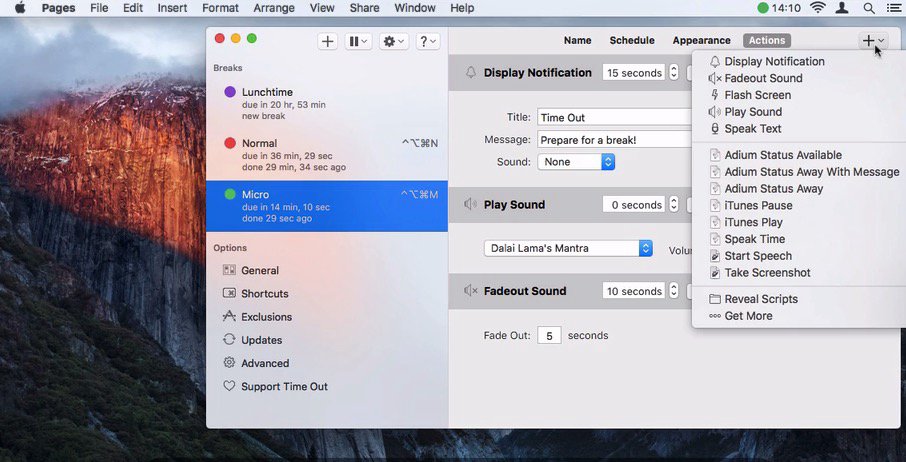 TimeOut gently reminds you to take a break on a regular basis. For instance 10 minutes every hour, and 15 seconds every 15 minutes.
One Switch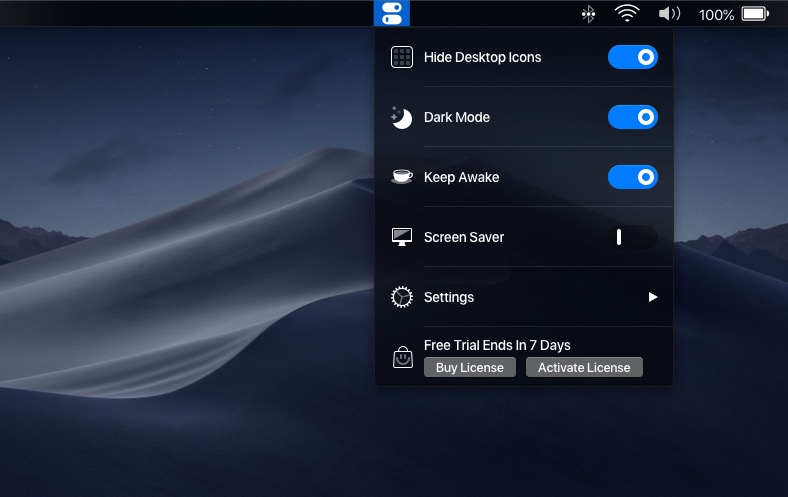 Hide Desktop Icons, Dark Mode, Keep Awake and a Screen Saver. One Switch is a little menubar app for macOS, it keeps all your powerful switches in one place.
WorkspacePro
WorkspacePro allows you to launch and close a bunch of macOS apps from the menu bar, just in 1 click. How? Just by creating unlimited Workspaces with unlimited macOS apps.
Video Downloader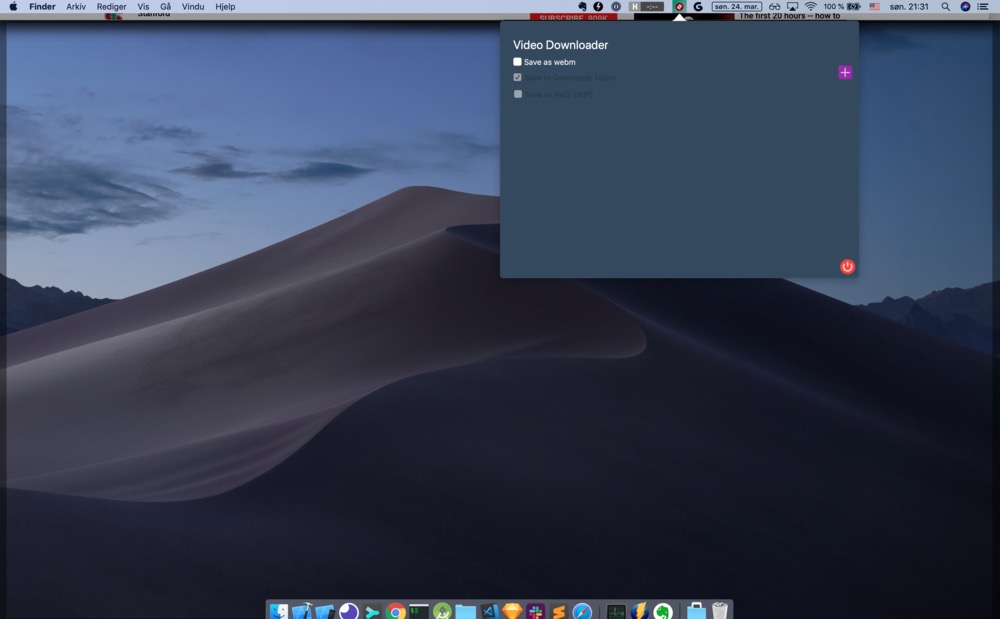 Menu bar app that allows easy downloading of many Youtube videos at once.
CoinBar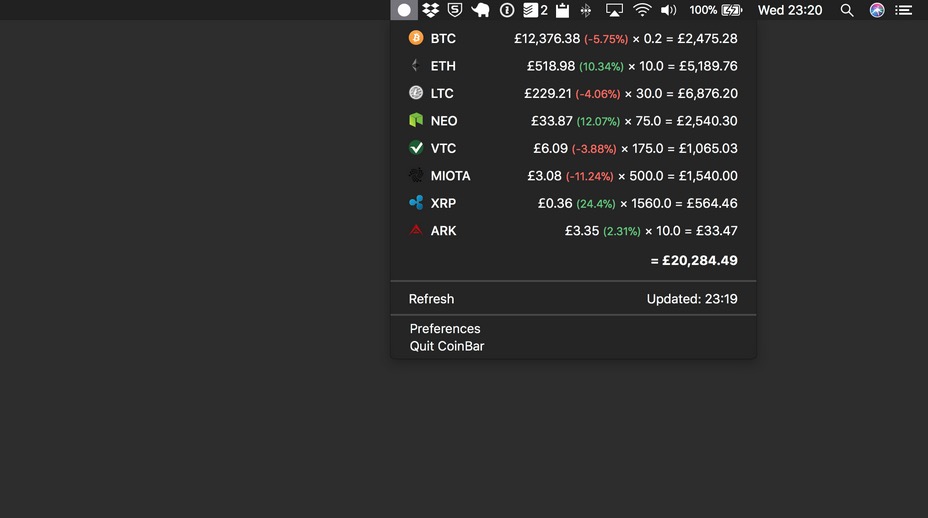 CoinBar (open source) tracks the price of your crypto coins. It supports 33 base currencies and displays price % fluctuations between 1h, 24h, and 7d. The menu bar icon flashes when new data is available.
Poster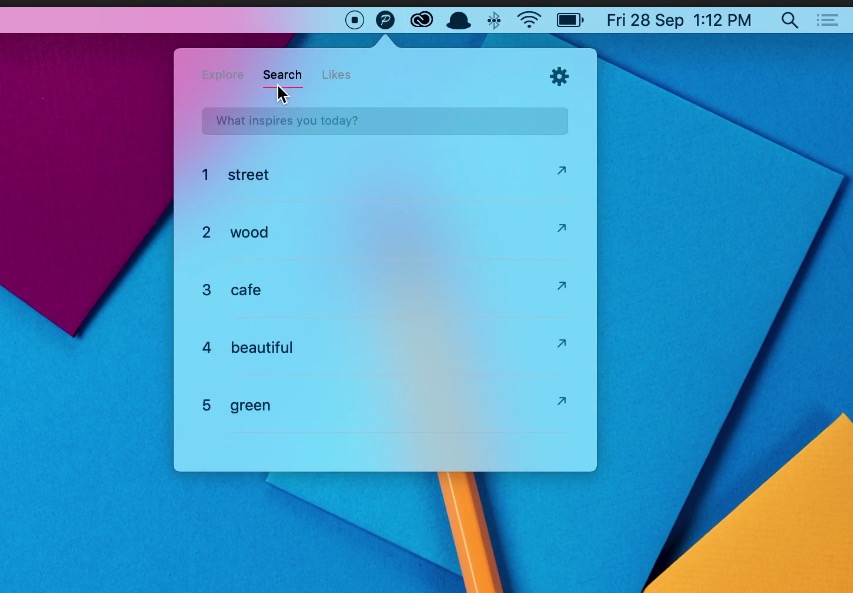 Poster is a fast way to discover high-quality wallpaper, right from your Mac menu bar. Just double-click to set the selected picture as wallpaper for all of your desktops.
stss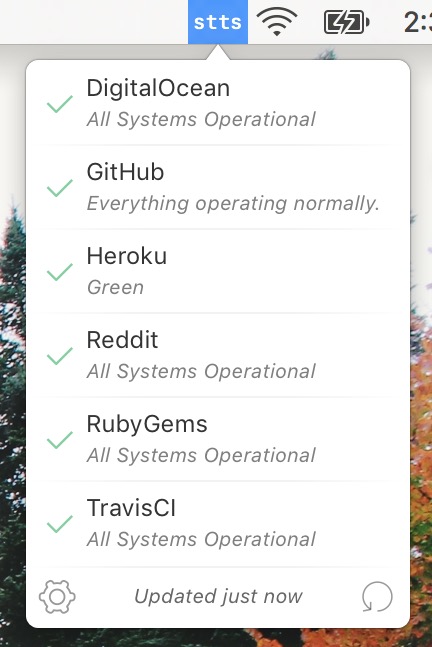 With stss, you can monitor the status of cloud services, right from your menu bar. You can also be notified when a service goes down or gets restored.