Mater
Mater simply runs a 25 minute timer, resets for a 5 minute break, and repeats until you stop it.
Pomolectron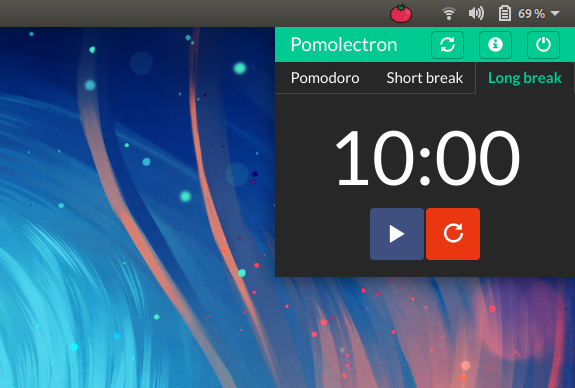 Another Pomodoro timer that lives in your menu bar. Supports dark mode.
Temps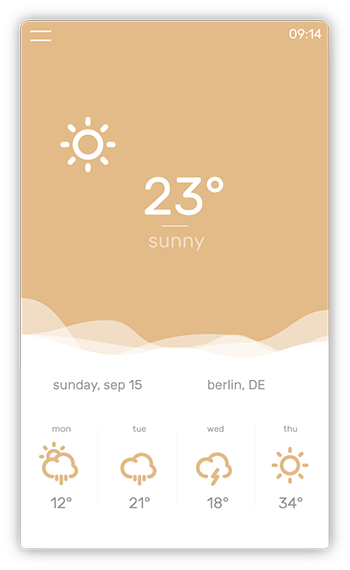 Temps is a menu bar app with actual weather information for any location, a four-day weather forecast and interactive hourly weather graphics.
MojiBar
An emoji searcher in your menu bar.
KeepingYouAwake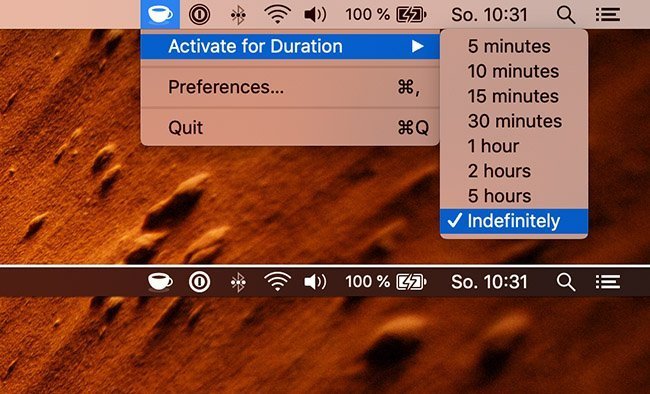 KeepingYouAwake prevents your Mac from entering sleep mode for a predefined duration or as long as it is activated. Inspired by Caffeine.
Spaces Renamer

Spaces Renamer allows you to rename your spaces. The menu bar app supports multiple monitors, and highlights the current space in each monitor with an outline.
Dev 10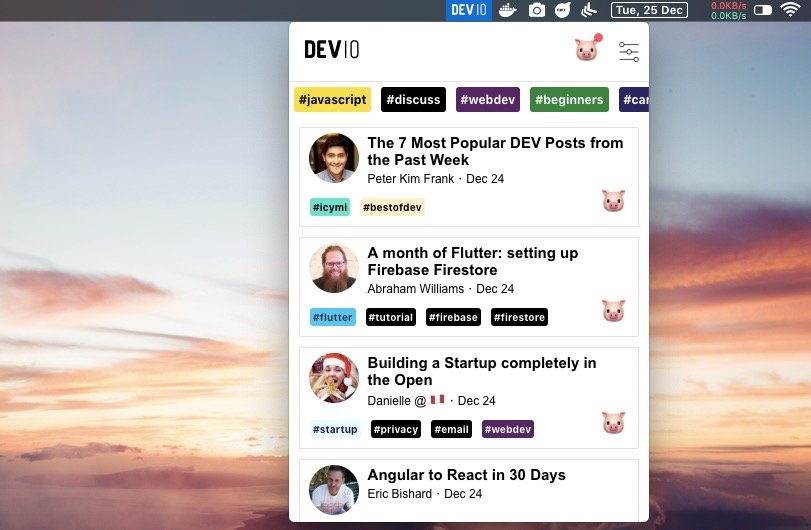 This little app shows you the top posts on Dev.to in your menubar.
Artpaper 5K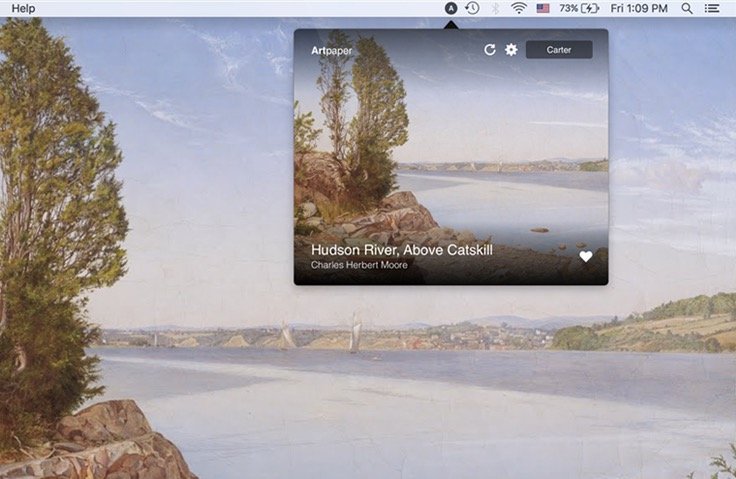 This menu bar app puts 1300 art wallpapers in 5K on your Mac's desktop. Featuring some of the world's top-tier galleries.
Semulov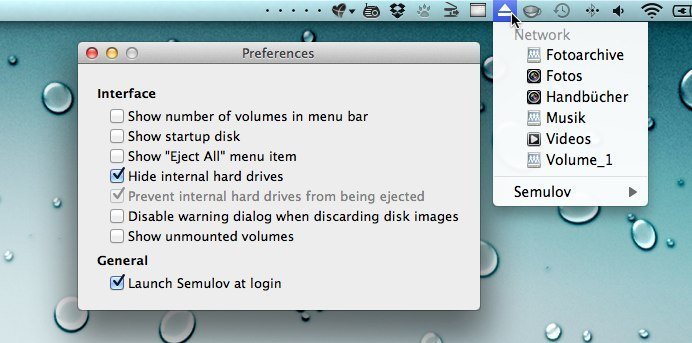 Access mounted and unmounted volumes right from your menu bar.
Klokki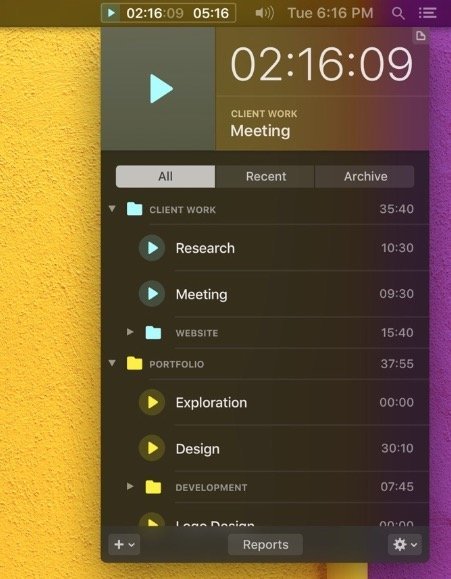 Klokki delivers a powerful way of time-tracking directly from the Menu Bar. The timer gets out of your way and always stays just a click away in the menubar. Klokki Slim is the free version of Klokki: just without auto-tracking.