SmartCapsLock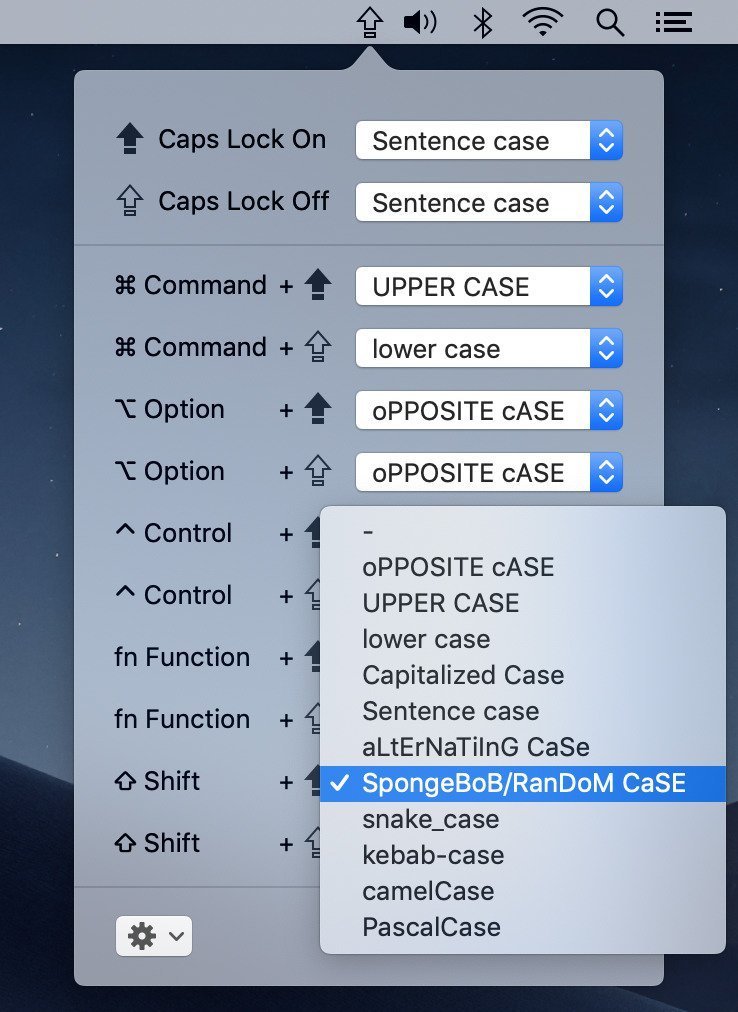 Getting annoyed when you accidentally type everything with caps lock on? This menu bar app lets you change the case of text simply by selecting the text and pressing Caps Lock.
Qwiki
Find and read articles on Wikipedia without even leaving your menu bar.
MiniUsage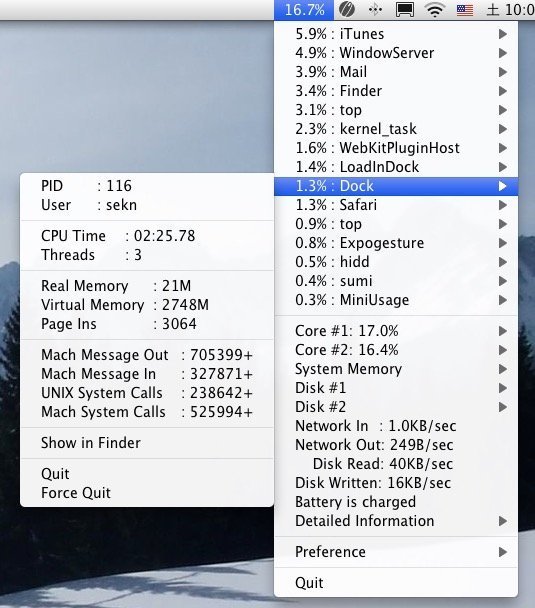 MiniUsage is a menu bar app that displays various data like CPU usage, amount of network flow, battery status and process names which uses much CPU time.
Chop Commute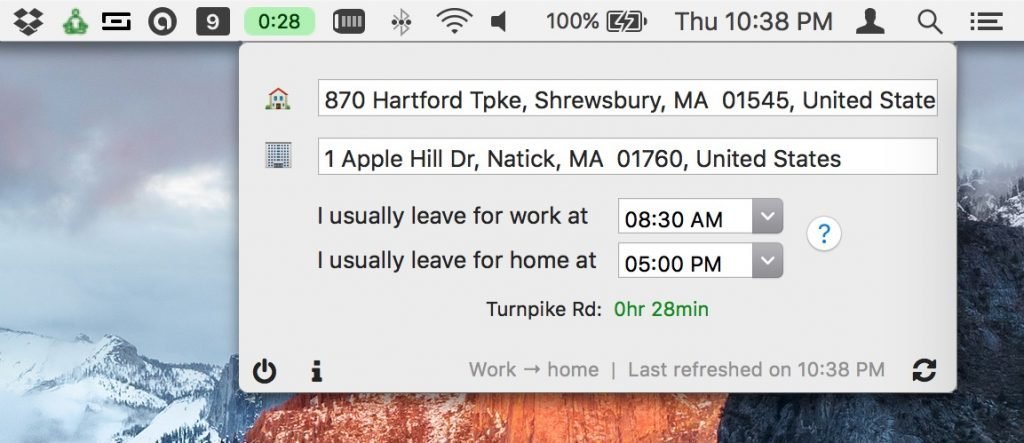 Take the guess work out of your daily commute by seeing real-time traffic and drive times specific to your route right in your Mac menu bar.
Netler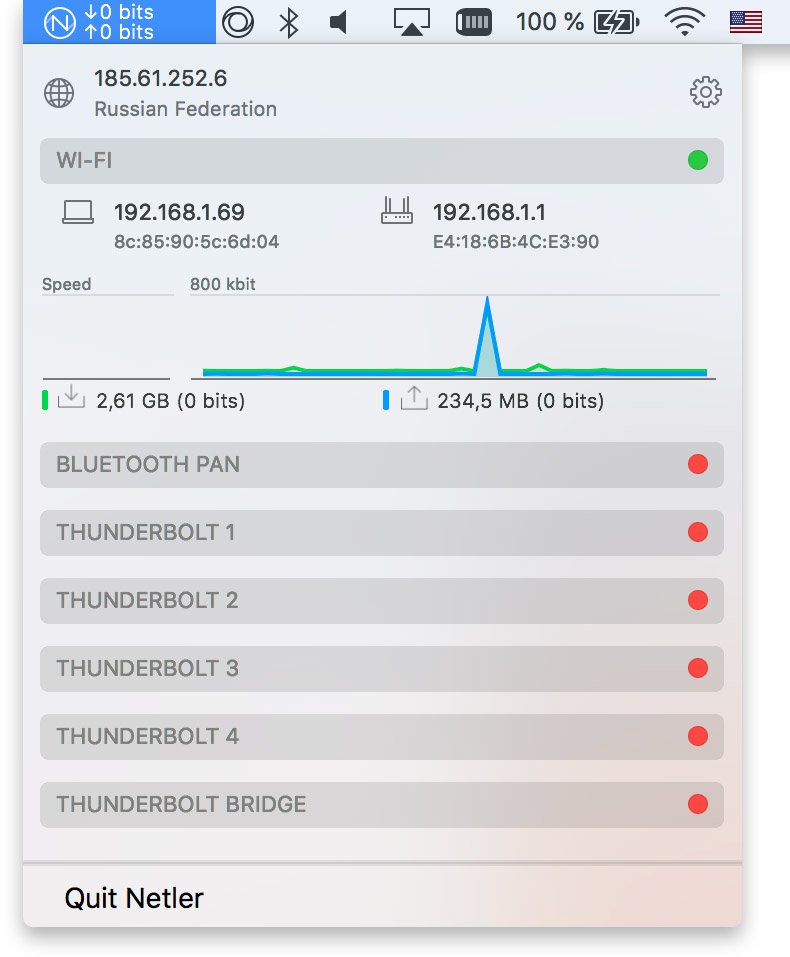 Tiny network monitor for your menu bar (and notification center) to monitor what's going on with your network connections.
Airtool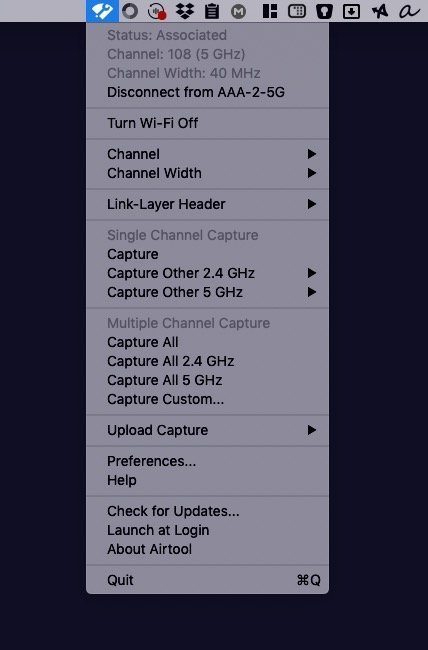 A free menu bar tool to diagnose your Mac's wifi. Airtool allows you to perform frame captures using your Mac's built-in Wi-Fi adapter with only a few clicks.
Bitdock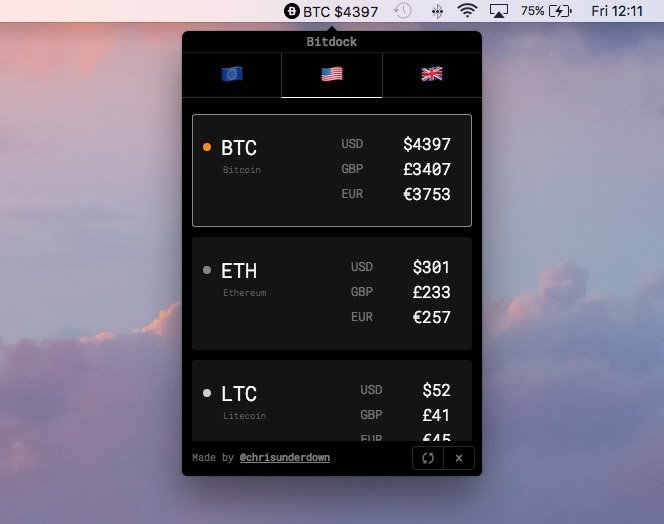 Bitdock is a menu bar app that tracks the Bitcoin Price Index. It supports BTC, ETH, LTC, DASH, ZEC and XRP.
Usage
A simple menu bar app for tracking your application usage. Your tracking data is saved on your Mac only.
WeTransfer for Mac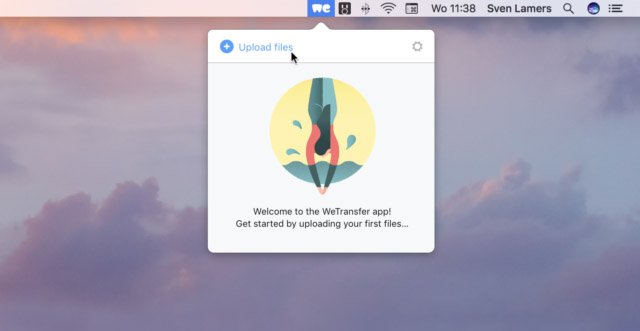 Simple menu bar tool for sharing files from your Mac. Click the icon to choose which files to send, or drag and drop multiple items right onto the icon.
Speedtest for Mac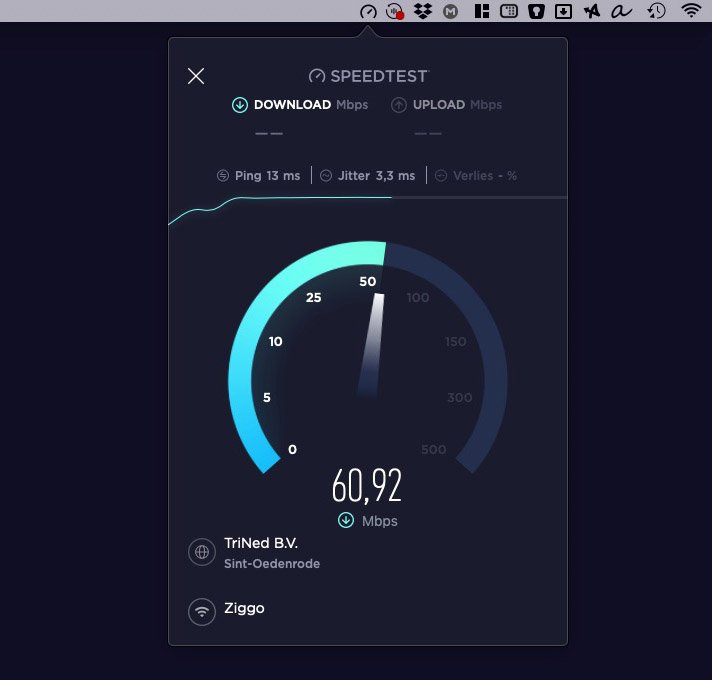 Launching a Speedtest straight from your Mac menu bar is the quickest way to check your connectivity.