Hummingbird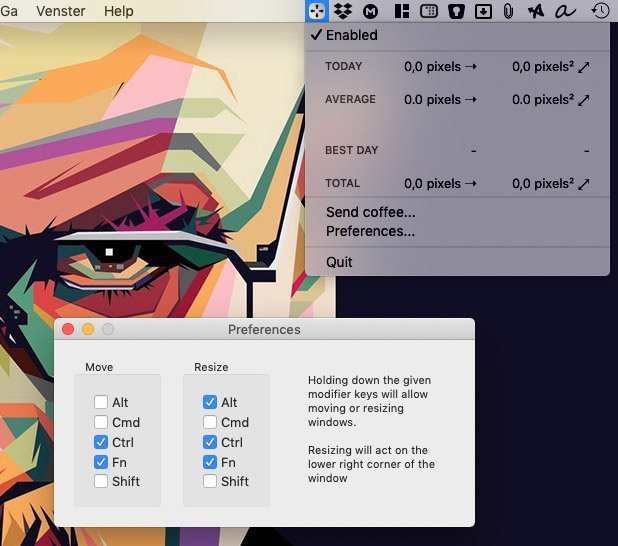 Hummingbird is a menu bar app that allows easy moving and resizing of windows by holding modifier keys and dragging your mouse to move and resize windows.
Time Zones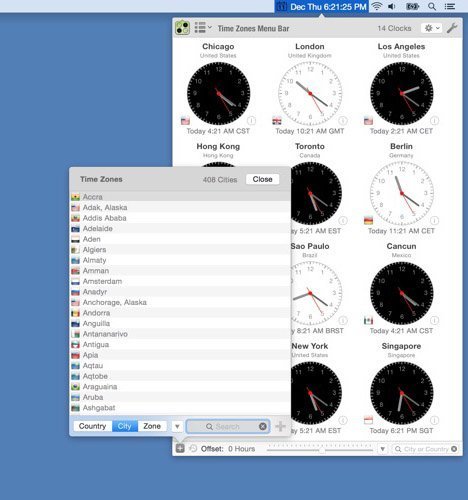 This menu bar app helps you to track current time and time zone information for multiple cities. Display over 400 Times Zones Clocks then search by city or country to find exactly what Time Zones Clocks you want to view.
Tap Tempo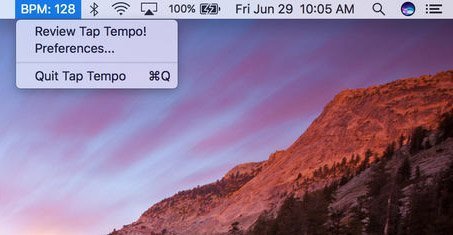 With this menu bar app you can determine the BPM of your favorite song.
AlphaMail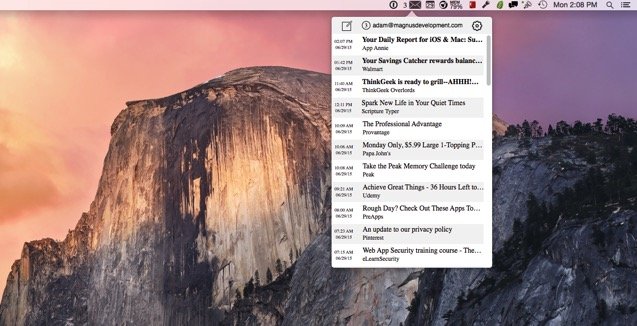 Read and send mail from the Menu Bar (SMTP and IMAP). AlphaMail is a small, lightweight email client that presents your emails in a popover from the menu bar.
Moon Widget for menu bar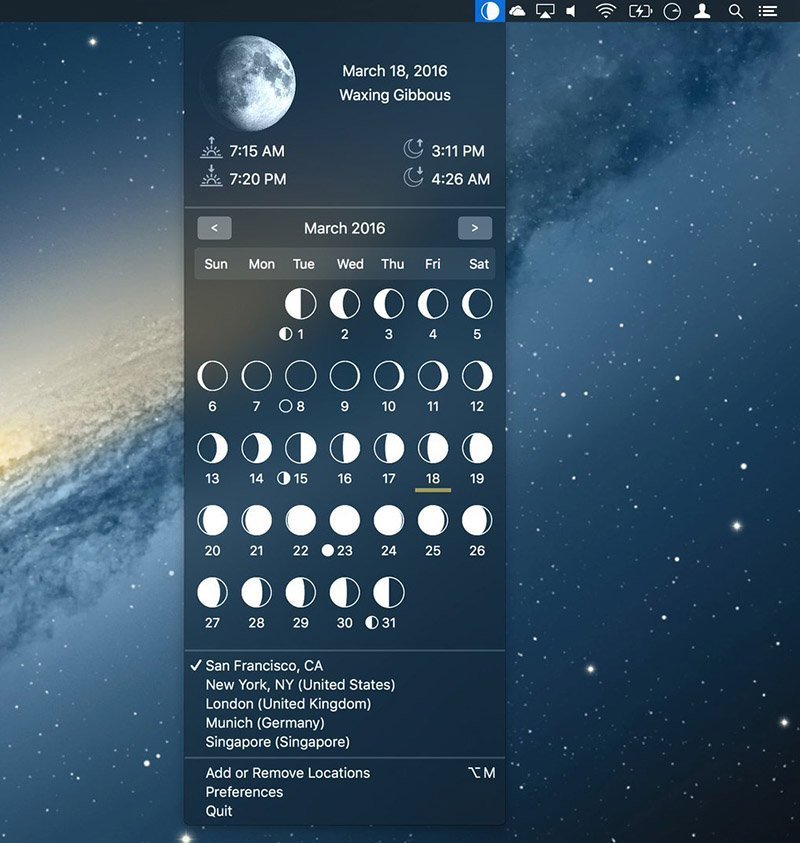 Get sunrise, sunset, moon rise, moon set times along with the moon phase calendar right from you menu bar.
PingBar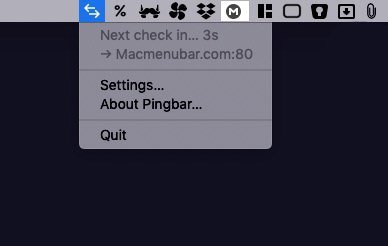 PingBar keeps an eye on your server. It will ping your server periodically, and show you the delay in the menubar.
Red Hot Timer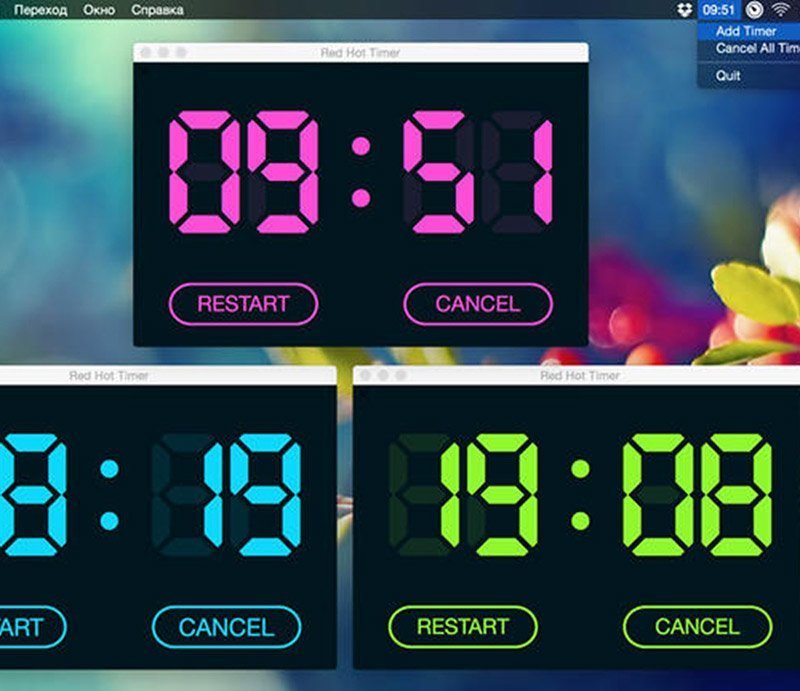 Set the timer in one touch, just take and drag. The timer is displayed on top of other windows, even if you're in full-screen mode.
ScreenshotMenu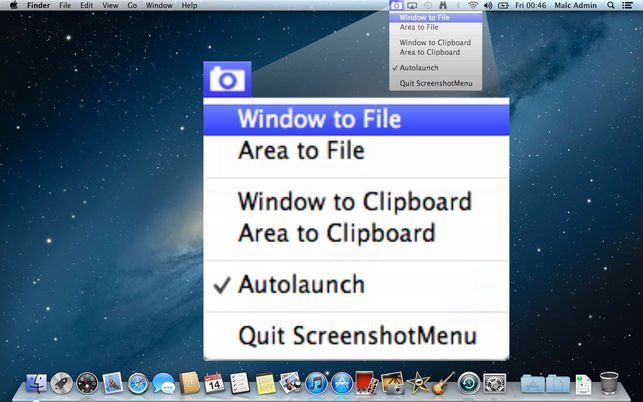 Take screenshots right from your menu bar. Just click the camera menu bar icon and choose one of the options.
Mindfulness Bell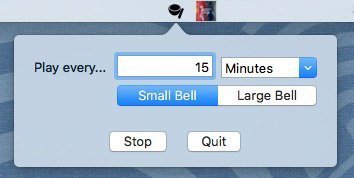 Simply choose an interval and a small or large bell will sound at the prescribed time.
Bidbar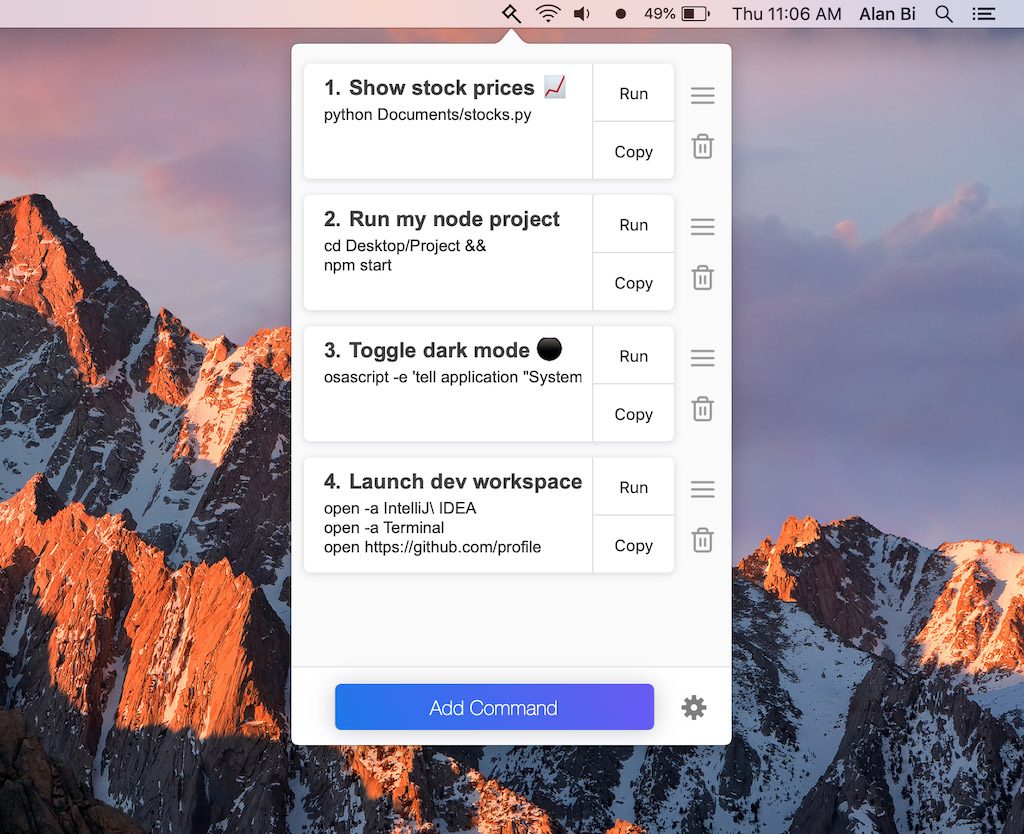 With Bidbar, all your Terminal commands are at your finger tips, just a click of a button or a tap of a key away.
Percent Calculator

A tiny menu bar application that calculates percents.