When you use your Mac, there will be tons of copy and paste operations that you do every single day. That's why you need a clipboard manager to keep a history of copied items to be used again later.
Check out these Mac Menu Bar Clipboard Managers: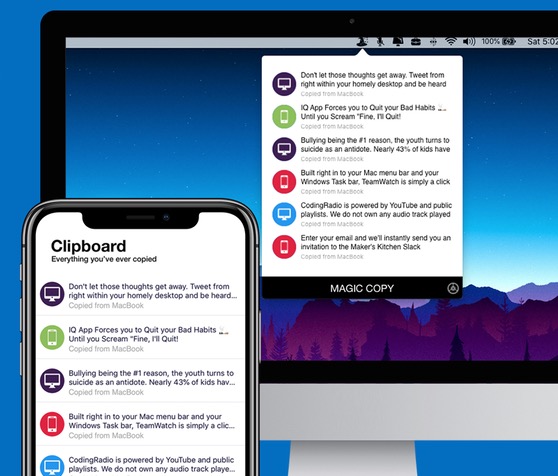 Magic Copy makes it easy for you to manage all your favorite text and links and share them across any of your devices or online.