OverSight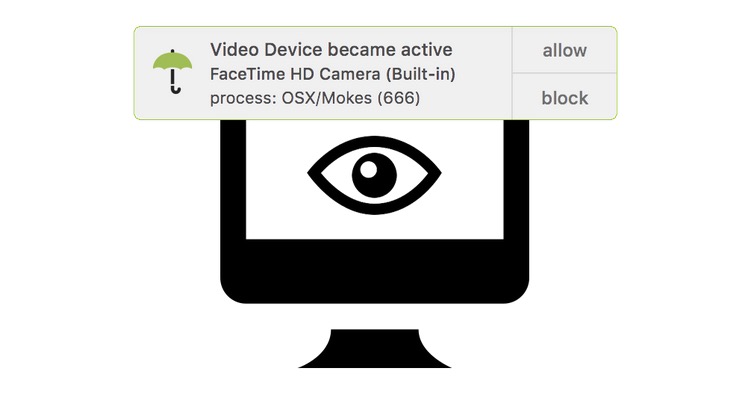 OverSight monitors you mac's mic and webcam. The app lives in your menu bar and alerts you when the internal mic is activated, or whenever a process accesses the webcam.
LuLu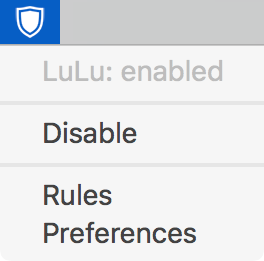 LuLu is the free, open firewall for Macs that can protect your network connections and detect malicious activity. It blocks any unknown outgoing connections, until approved by the user.
Do Not Disturb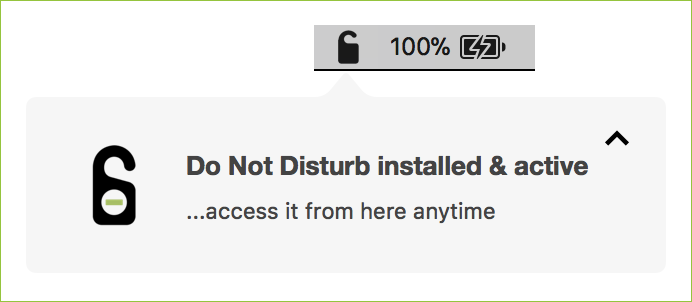 Do Not Disturb lives in your menu bar. This small utility works with your iPhone and sends a notification when your macbook is opened.
Touch Bar Simulator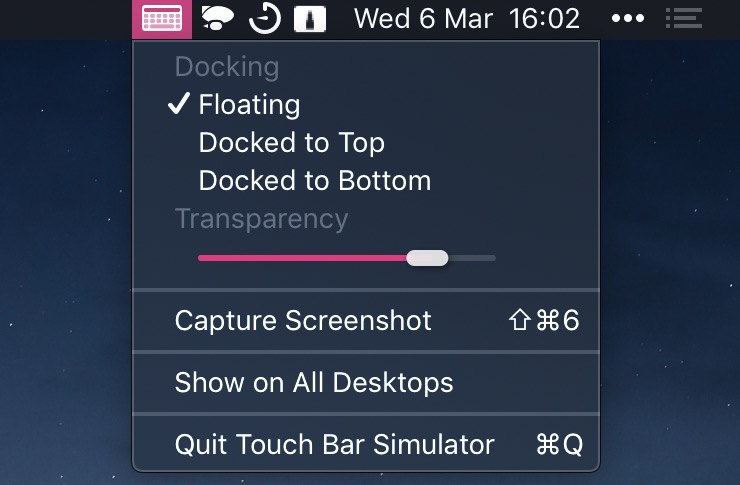 This virtual touch bar simulates the MacBook Pro's Touch Bar. Clicking the menu bar icon toggles the Touch Bar window. Now you can use the Touch Bar on any Mac!
AURA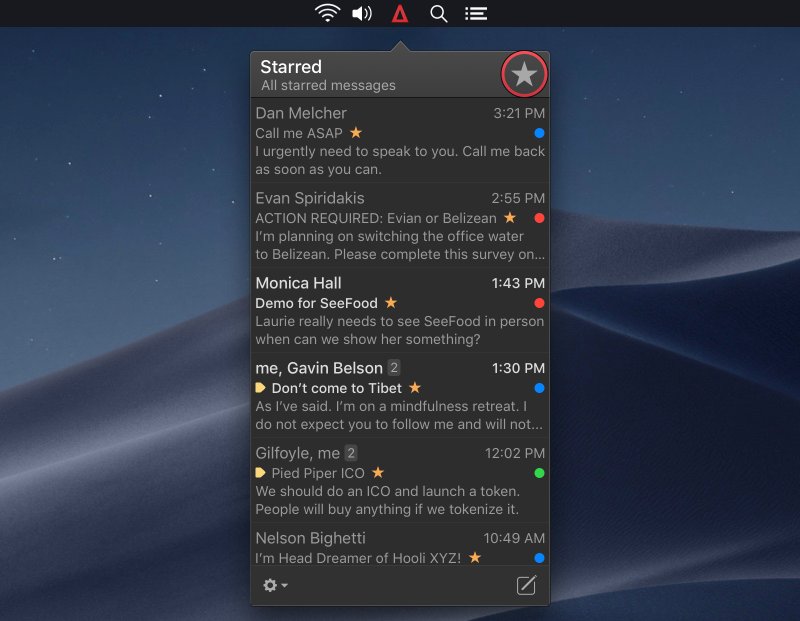 AURA is a native Gmail app that lives in your menu bar. It has dark mode, powerful fuzzy search, multiple accounts, native notifications, multitouch swipe, Gmail labels, thread counts, important messages and a ton more. Unlike lots of others it isn't just an Electron or Chrome wrapper around the Gmail website.
Yoink
Yoink lives in your menu bar. This utility simplifies and improves drag and drop between windows, apps, spaces and fullscreen apps. The app offers a temporary place for files and app-content you want to move or copy.
Plaaying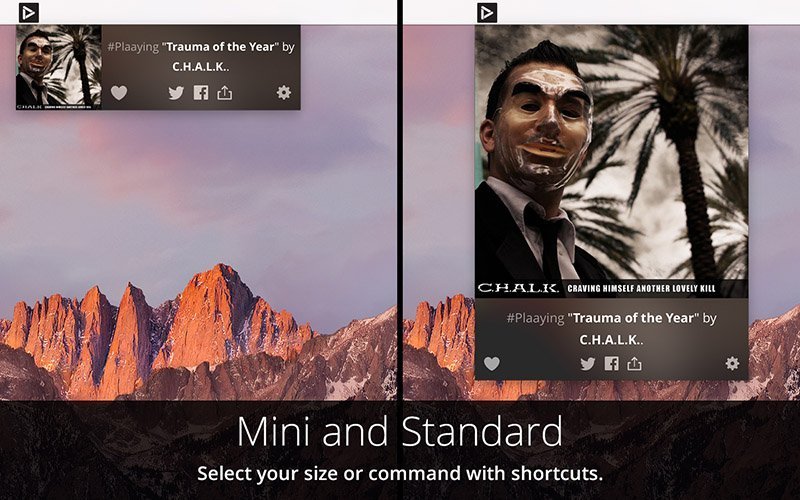 With Plaaying you control media (support for iTunes and Spotify) played on your Mac. The menu bar app is available in four attractive, proactive designs. Auto-Share can tell Twitter every song and video that plays without you lifting a finger.
Wattagio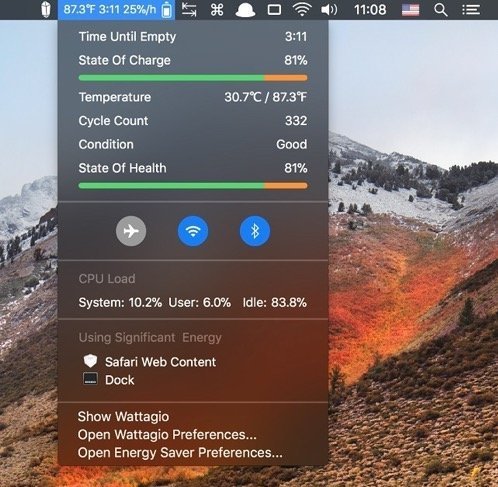 Wattagio informs you about the current battery health and helps your Mac to decrease power usage. Themenu bar app shows you detailed stats & health information for your Macbook's battery and helps to optimize apps activity.
Copied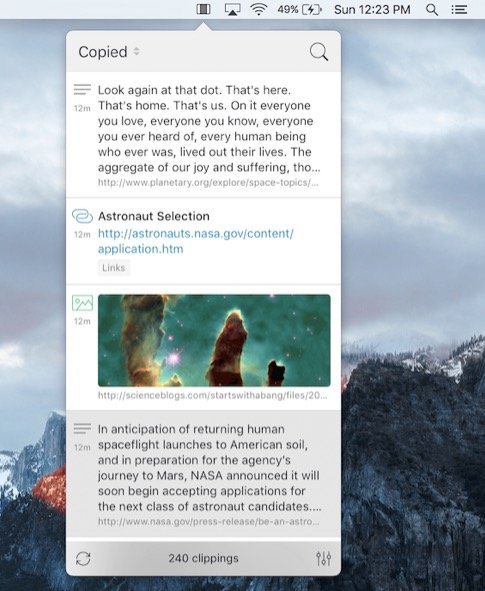 Once launched, Copied remains in the background and saves up to 500 of the most recently copied text, link or image. You can even make changes to any text clipping before copying it back to your clipboard.
Displays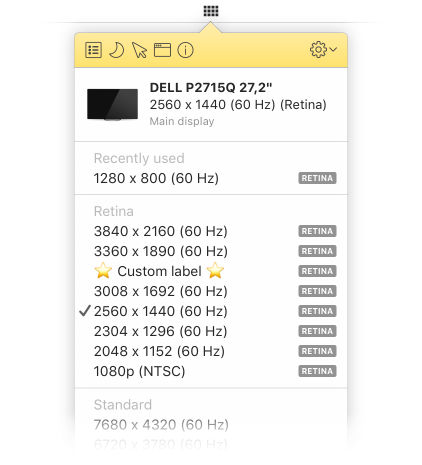 Click on Displays icon in the upper-right corner of your screen and choose your monitor resolution among all supported resolutions.