Witch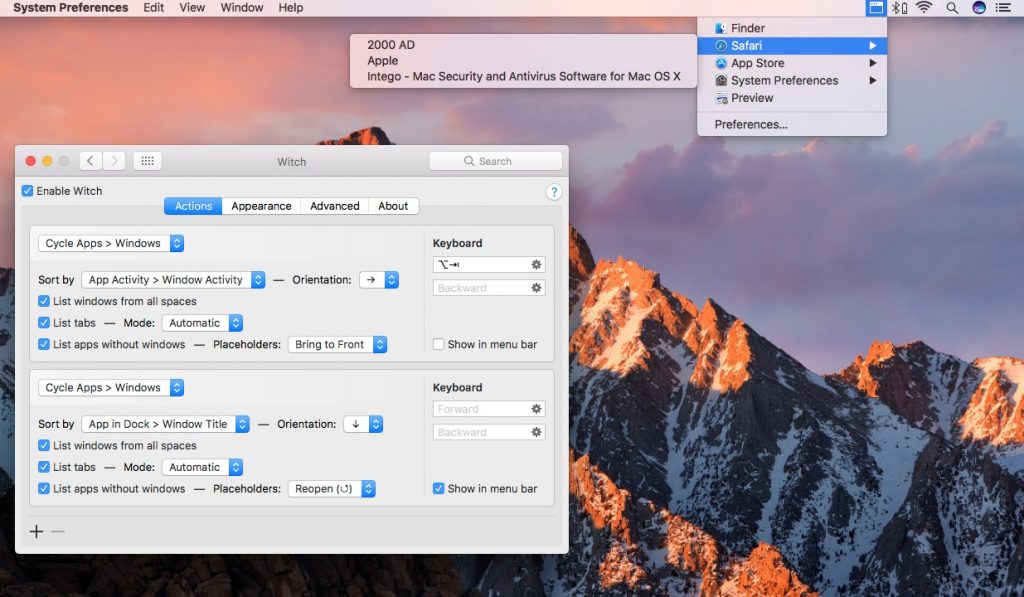 Witch enables you to quickly switch to individual windows. The menu bar component lists all of the apps you have open and on selecting a window from one of them will immediately bring it to the front.
IP Man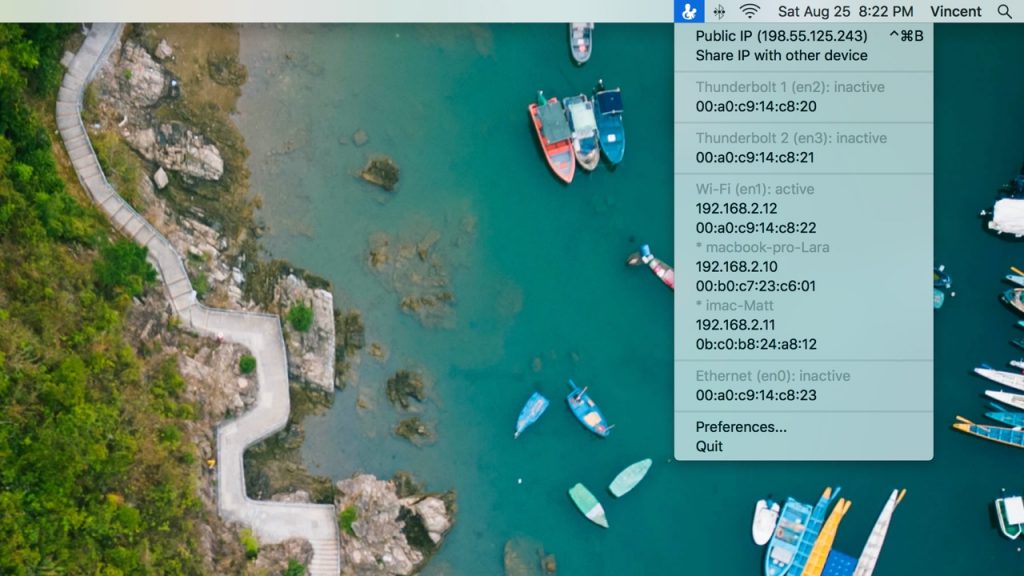 Stop googling to check your IP address. IP Man displays your public IP in your menu bar.
QBlocker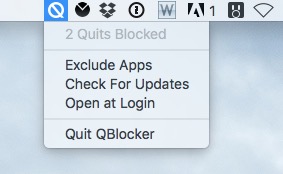 QBlocker stops you from accidentally quitting an app. It works by blocking OS X's default CMD + Q keyboard shortcut and forcing you to hold to quit. You can also choose to exclude apps from QBlocker.
Hazel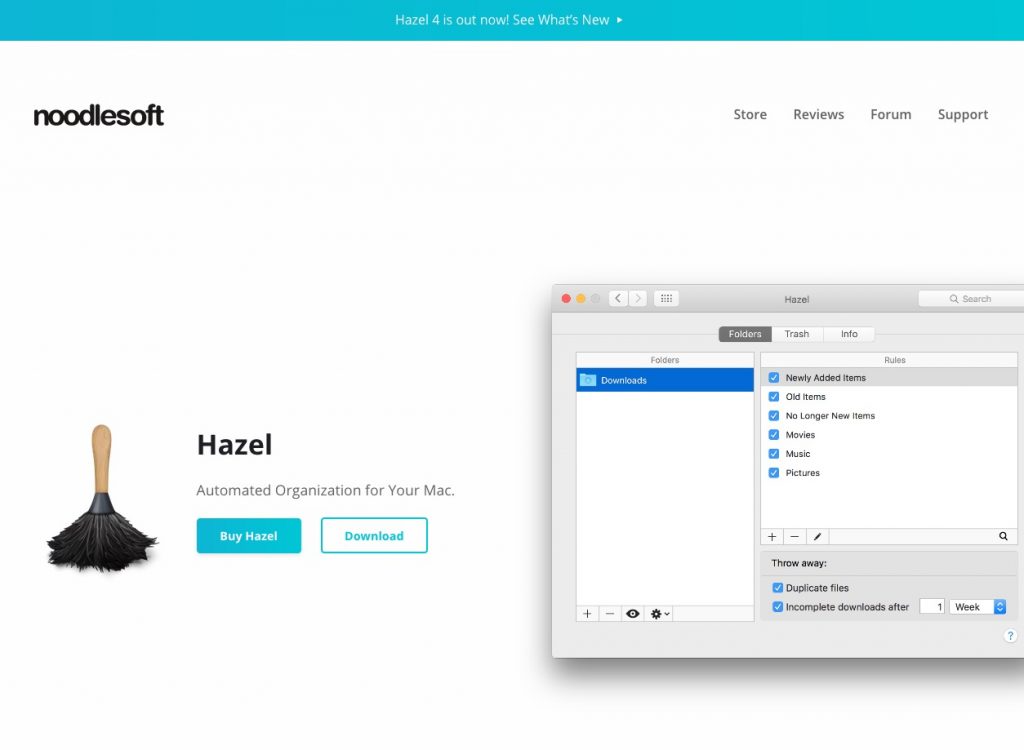 With Hazel you can create rules for organizing and cleaning folders. You can start and stop Hazel, open the Hazel app window, and even run individual rules from the menu bar.
Barsoom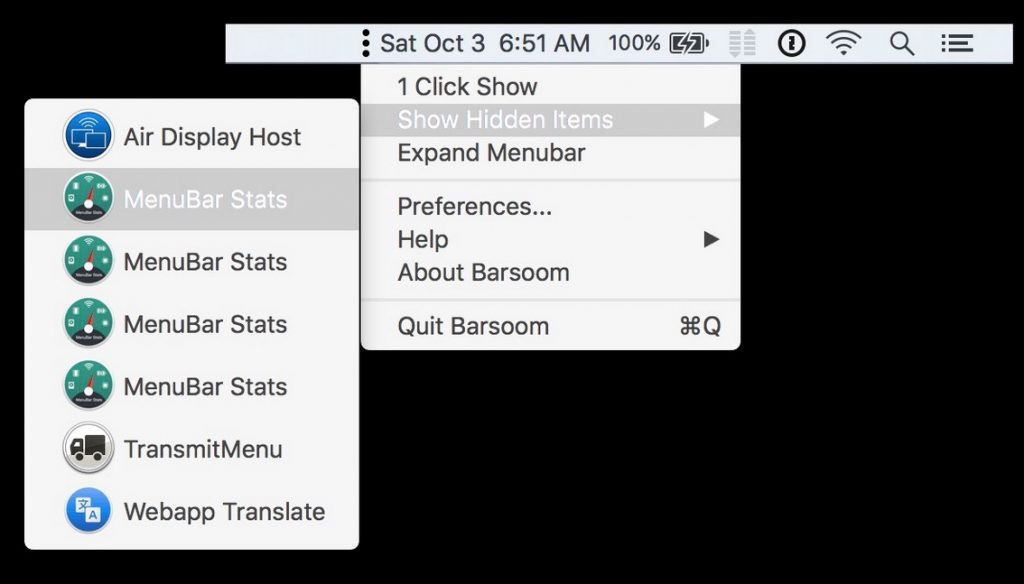 Barsoom lets you hide any third-party icon in your menu bar. You can also rearrange your menu bar items in any order you want, similar to how Apple's own icons work by default. Or hide items that you don't want to see. With Barsoom arrange your items in groups.
F.lux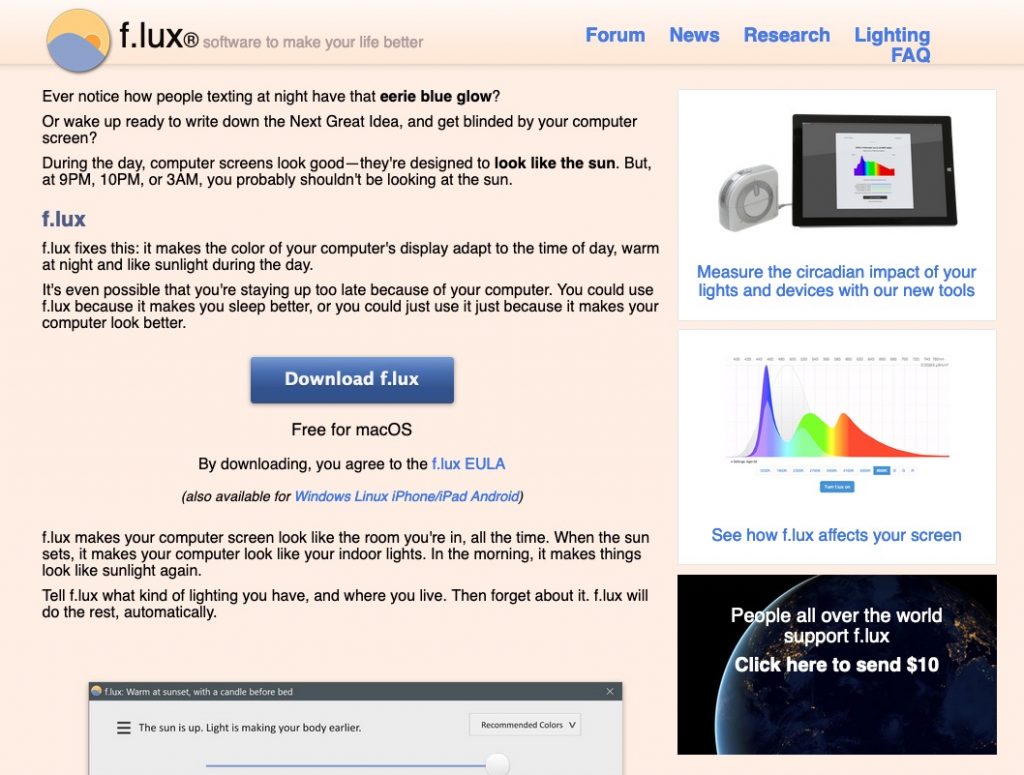 Is your Mac keeping you up late? F.lux is a free download that warms up your computer display at night, to match your indoor lighting. The app saves your eyes by making your display's brightness adapt to the time of day.
Dropshare
Upload screen shots, screen recordings, files, literally anything to your favorite hosting provider or to your own server. Drag & drop any file on your Mac's menu bar and Dropshare will upload it.
CleanMyDrive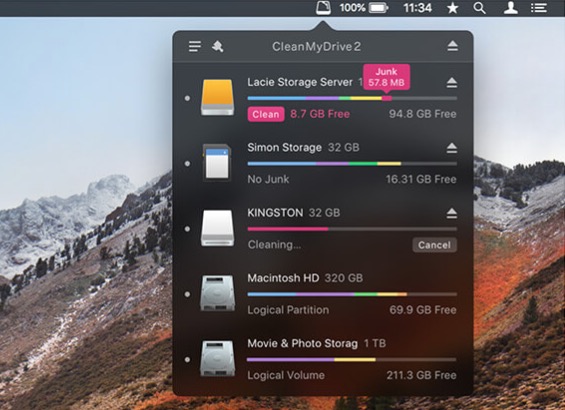 Easily drag-and-drop files directly to any drive, check disk stats and automatically clean hidden Mac OS junk (DS_Store, Thumbs.db, Spotlight, hidden trashes etc.) and junk from external drives.
iBetterCharge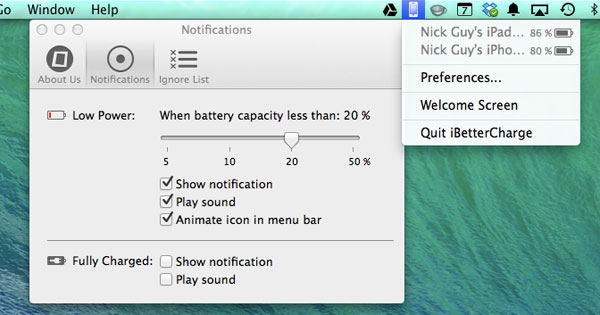 iBetterCharge tracks the power of your iOS devices. When they hit a specific battery capacity (or are fully charged up when plugged in), the app will let you know.
Unclutter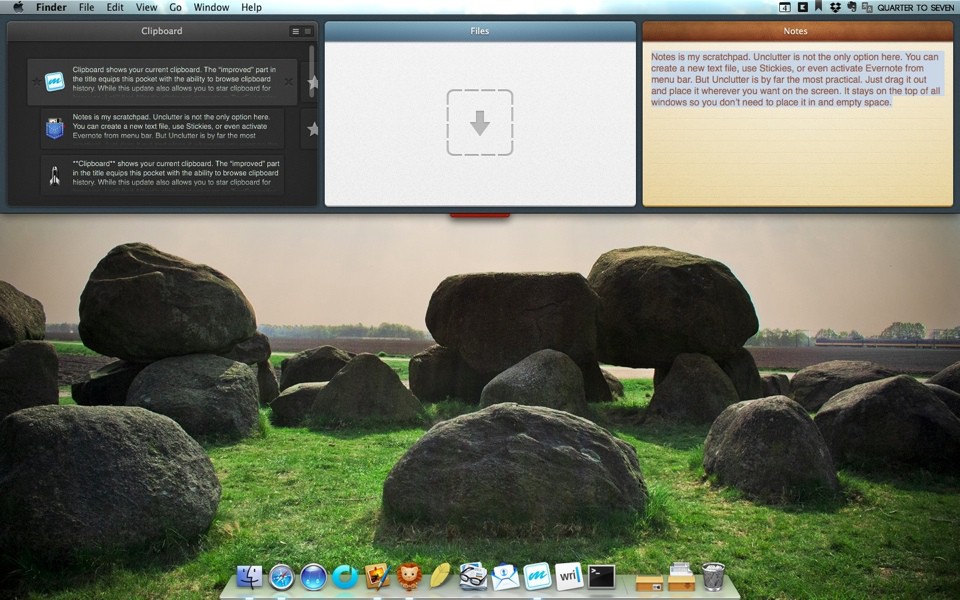 Unclutter is a digital drawer for your Mac. A single place on your desktop where you can drag and drop files, notes and pasteboard clips. To open them, simply move your mouse to the very top of your screen and scroll down. Unclutter includes a scratch pad and a simple clipboard manager.