CashNotify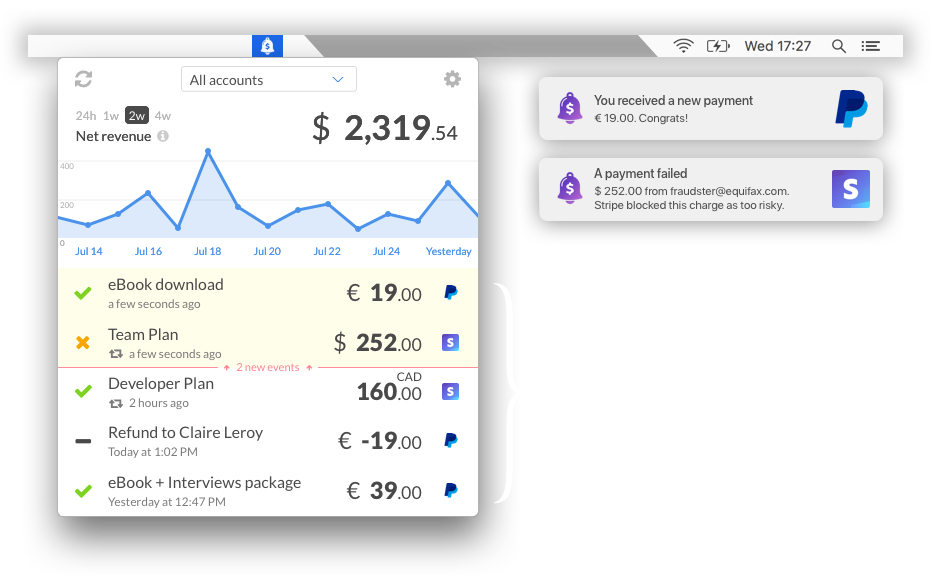 CashNotify lets you monitor your Stripe and Paypal accounts. All data comes straight from Stripe or PayPal to your menu bar.
Ejector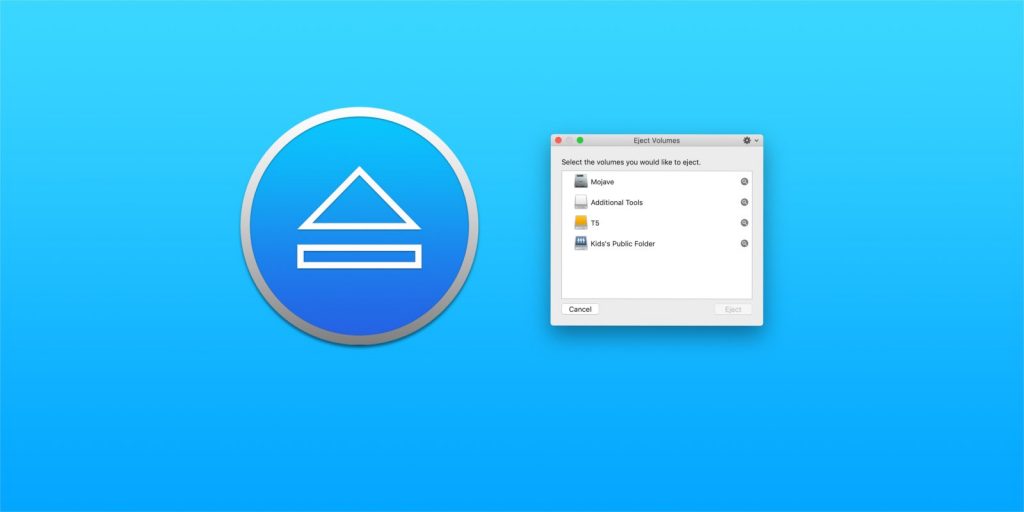 Ejector adds an Eject icon to your menu bar. Very useful for ejecting drives from the menu bar, one at a time or all at once.
Thought Train
Take notes quickly and accesses them immediately. In your menu bar, right where you can see them. Thought Train is a simple note app for MacOS built to integrate into your existing workflow.
Feeds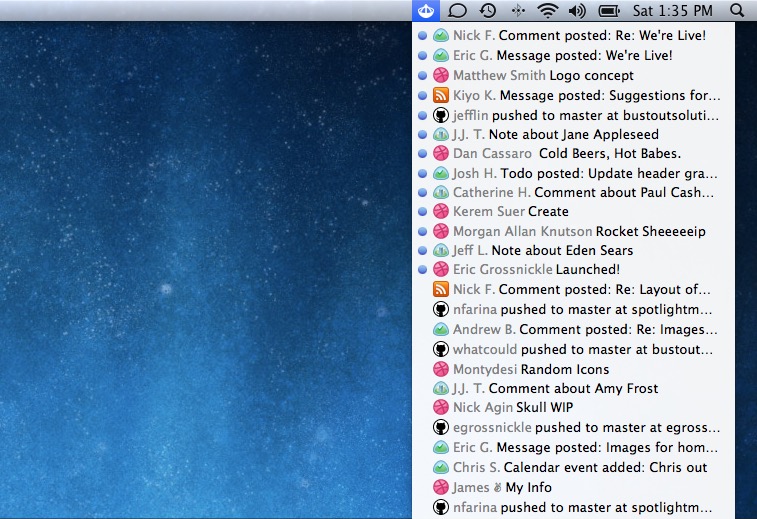 Feeds lives in your Mac's menu bar and lets you quickly view the content of new posts without ever opening a browser window. Clicking a title will open the full article in your browser. Of course, you can add any RSS or Atom feed to Feeds.
Up&Down

This menu bar app monitors upload and download speeds. That's all!
Thyme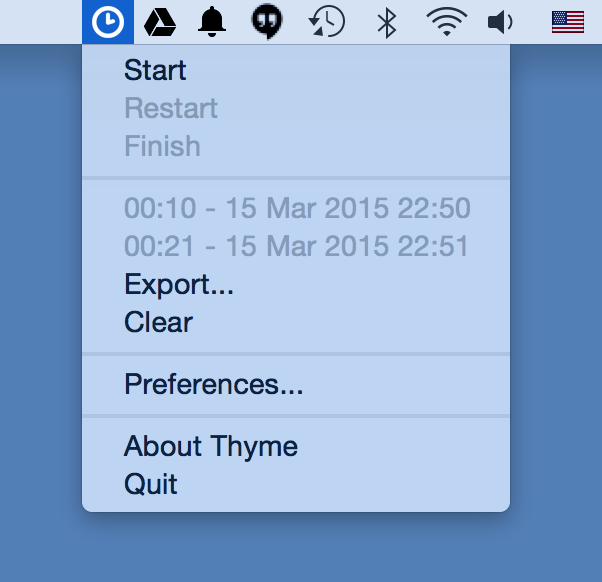 Use Thyme to keep a record on how much time you spend on your tasks such as work or study, as well as anything else that requires a timer.
FlagTimes

FlagTimes is a tool to quickly and easily see what time it is in other time zones within the Mac toolbar. The app is based on Apples own clock.
Weatherbug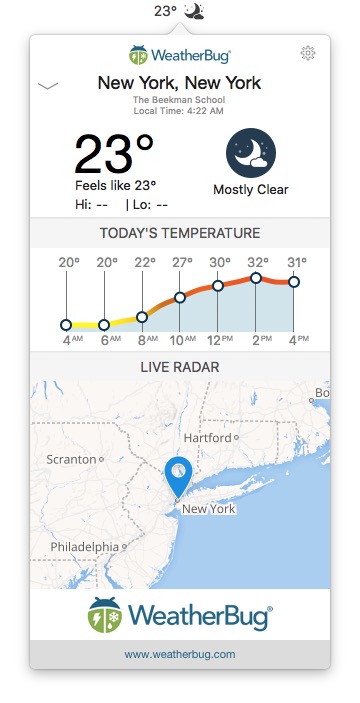 Weatherbug shows you the temperature and the weather-condition icon on the top menu bar of your Mac. When you click on the icon, Weatherbug website opens up, where you can see a lot of information.
Turbo Boost Switcher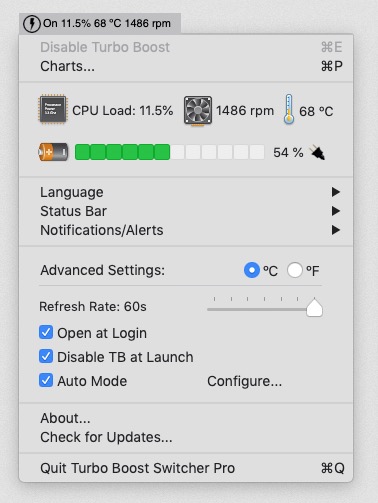 Turbo Boost Switcher allows you to enable and/or disable Turbo Boost on you MacBook Air, primarily as a way to increase battery life.
Carol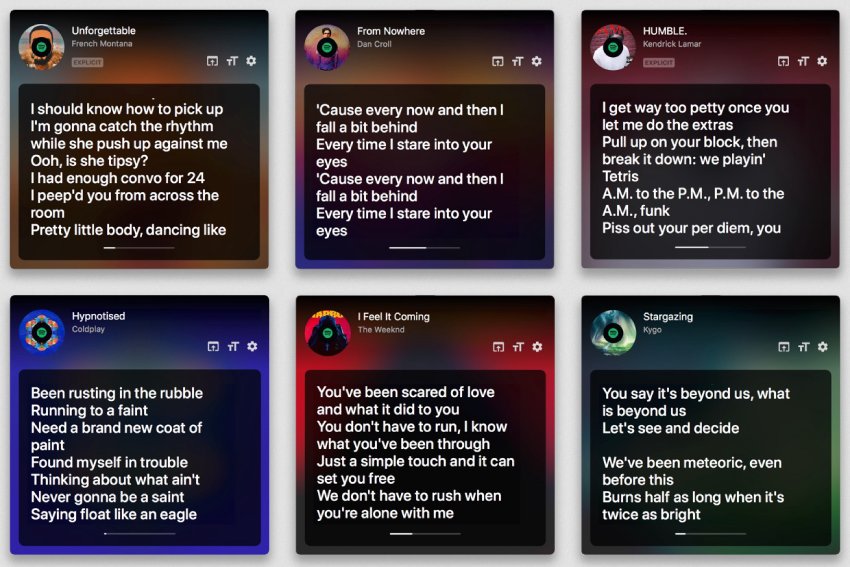 Carol is a minimal lyrics app that sits in your menu bar for quick access. It supports Apple Music and Spotify, and provides options to change text size and open lyrics in browser.