Menubar Brightness
MacOS app to change the screen brightness on the menubar.
Night Shift Control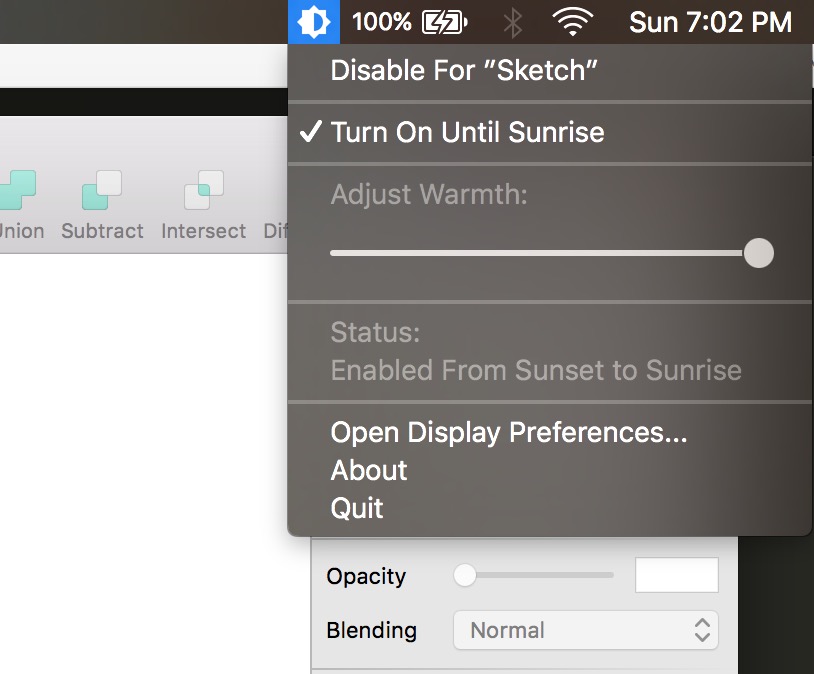 Night Shift Control is a simple macOS menubar app for controlling Night Shift. Its aim is to bring features from f.lux which are missing from Night Shift such as disabling Night Shift for certain apps.
XMenu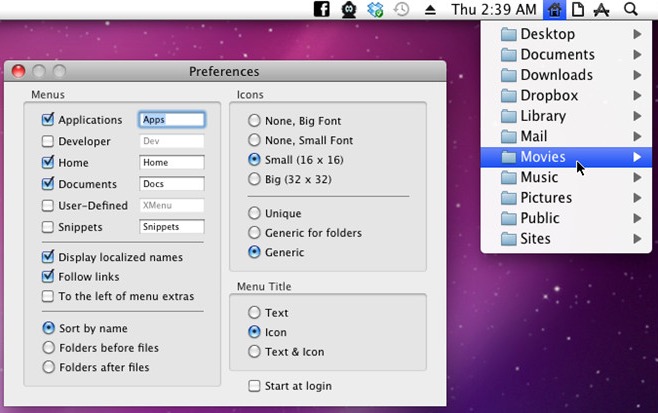 Xmenu lets you add one or more menus to the menu bar. With this app you can also access files from your menu bar.
Makerlog Menubar

Makerlog Menubar is a quick way to log your tasks to Makerlog, right from your menubar.
RunCat
This cat runs at the speed according to the CPU usage of your Mac. By looking at its running, you can see how much your CPU load is.
UpTimeBar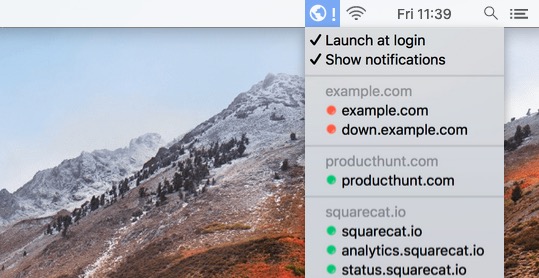 UpTimeBar notifies you if any of your websites are down. The menu bar app connects to trusted monitoring services like UptimeRobot, Pingdom and UpDown to check the status of your websites.
Awareness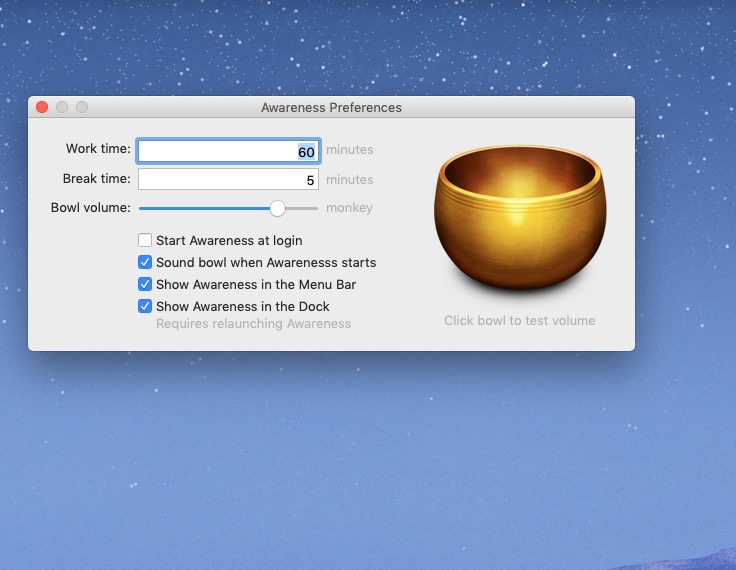 Awareness helps you become more aware of time spent on the computer by playing the sound of a Tibetan singing bowl to mark every hour of continuous computer use.
Progress Bar OSX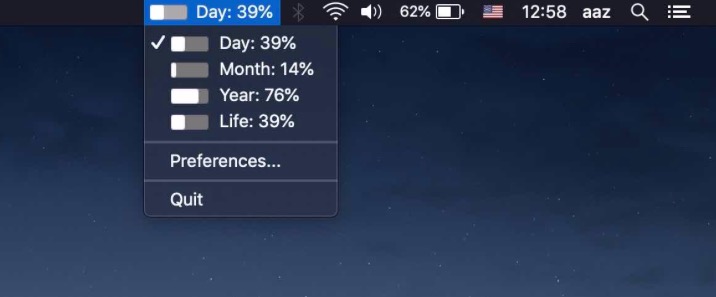 This app shows you exactly how much percent of the year, month and day has progressed in your OSX menu bar.