Caffeine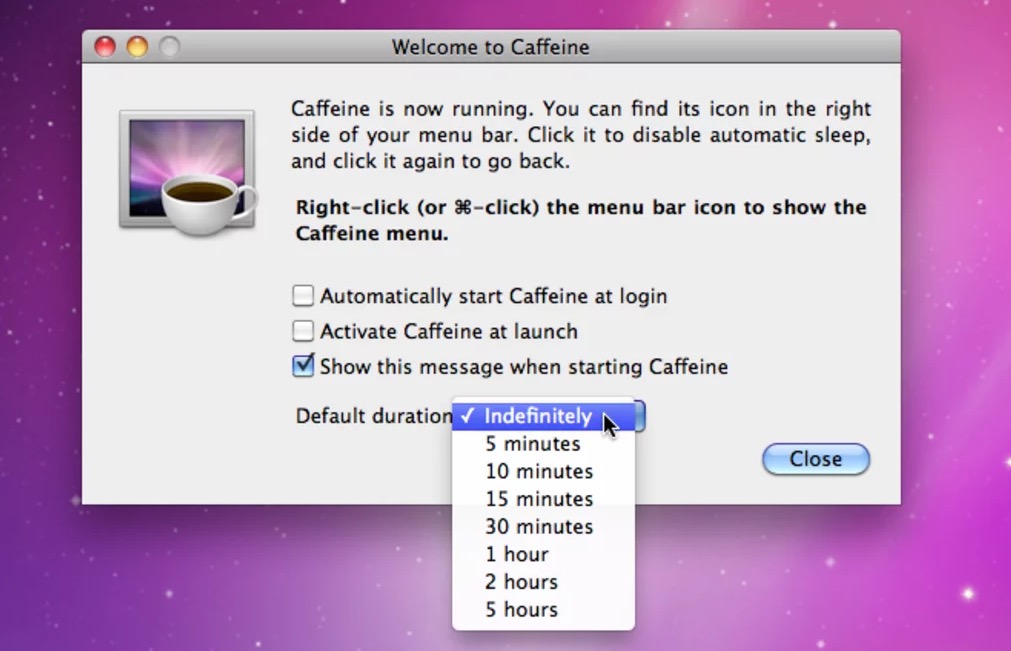 Caffeine prevents your Mac from automatically going to sleep, dimming the screen or starting screen savers. Click it again to go back.
AudioNotes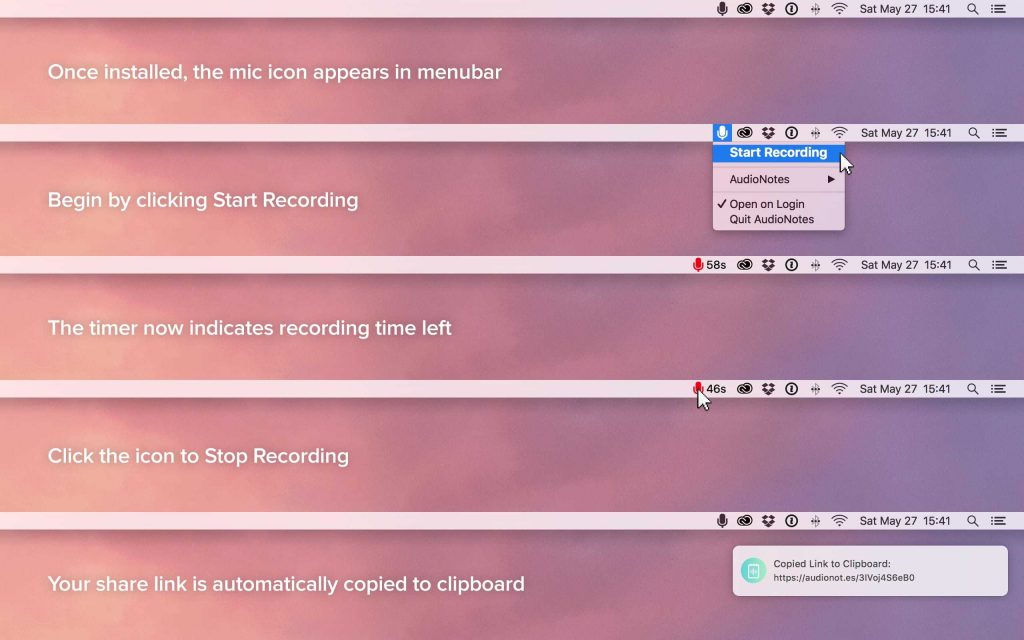 AudioNotes is a free macOS menu bar app that helps you record and share audio messages. As you finish recording, the app instantly copies a link to paste into emails, forums, website comments or social media.
PodCastMenu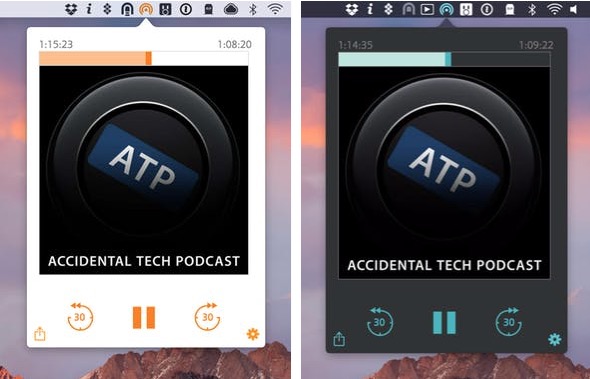 Listen to podcasts from your Mac menu bar. The app offers you the option to connect to and control your Overcast account.
Meteorologist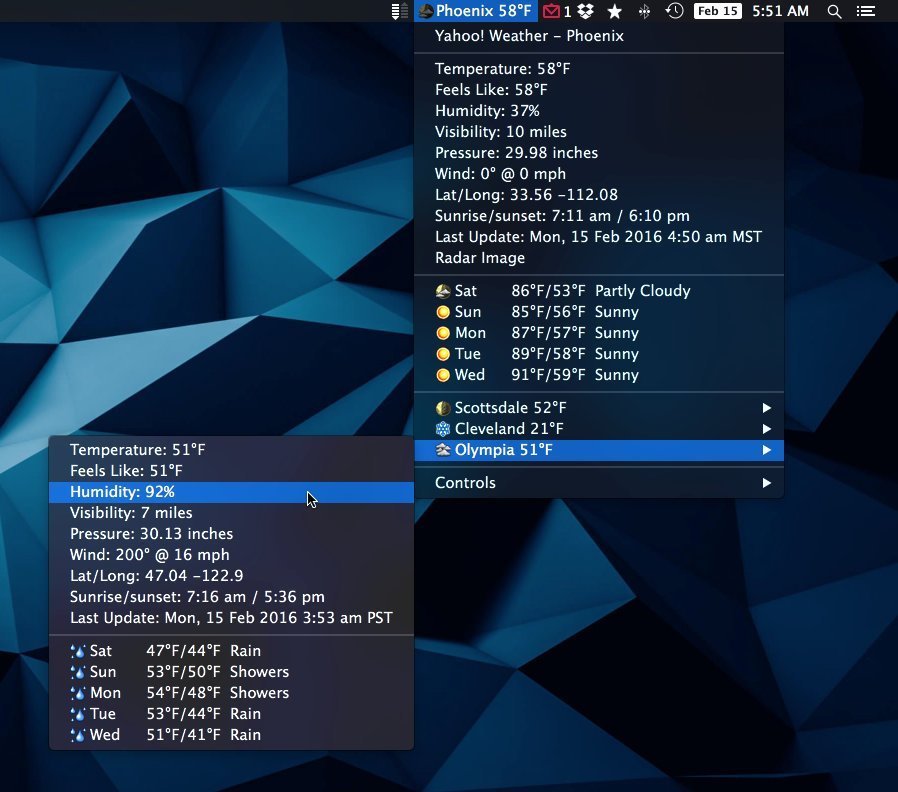 Meteorologist allows users control over their weather viewing, including simultaneous interlaced weather reports from multiple weather locations, and much more.
Escape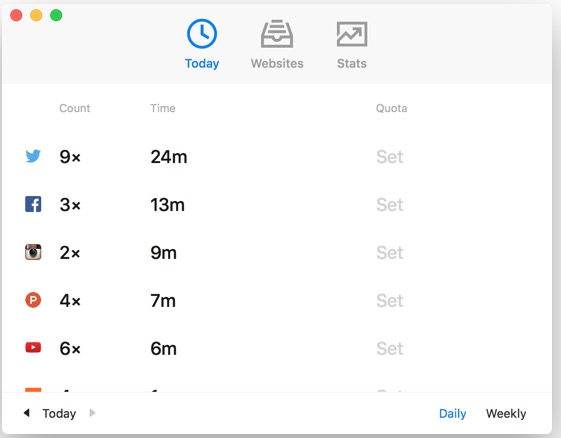 Sixty minutes on social networks every day equals 45 working days every year. You have better things to do. Escape tracks all your unnecessary trips to distracting websites.
Airpass

Status bar Mac application to overcome time constrained WiFi networks. By renewing your device's MAC address, the wifi network will not identify your computer and therefore is tricked into thinking it's a new device.
Loading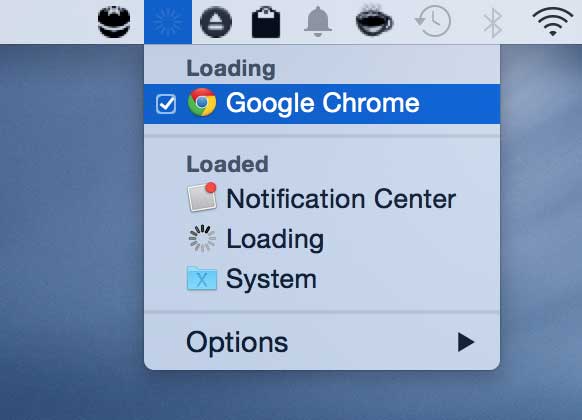 Loading shows you in your menu bar when apps are using your network. Much easier than the Network section in Activity Monitor.
App Tamer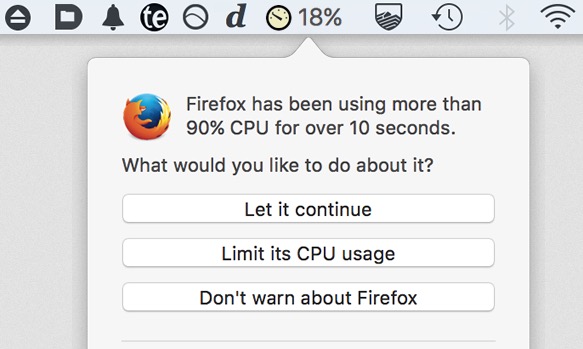 App Tamer automatically slows down or pauses your applications whenever you're not using them, greatly reducing their CPU use.
Simulator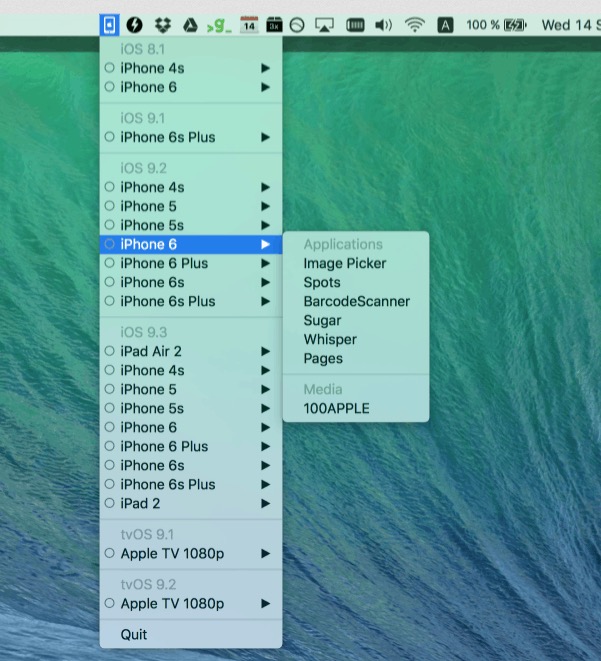 Simulator lets you quickly navigate through multiple opened simulators and its content.
Dozer
Dozer lets you hide menu bar items to give your Mac a cleaner look. Simple and free.