Thyme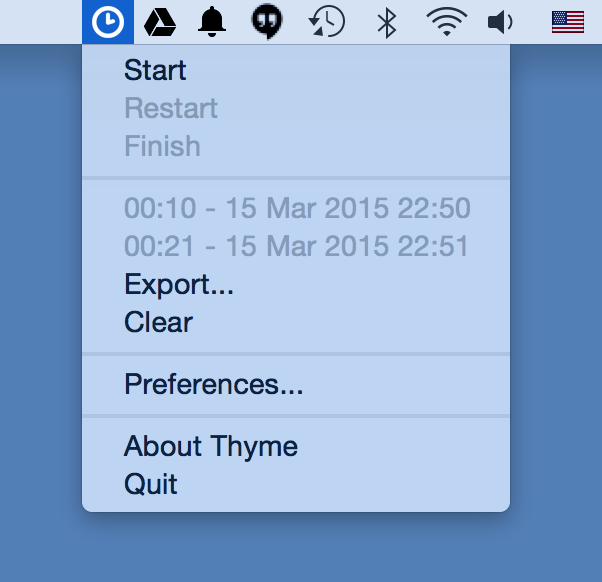 Use Thyme to keep a record on how much time you spend on your tasks such as work or study, as well as anything else that requires a timer.
FlagTimes

FlagTimes is a tool to quickly and easily see what time it is in other time zones within the Mac toolbar. The app is based on Apples own clock.
Weatherbug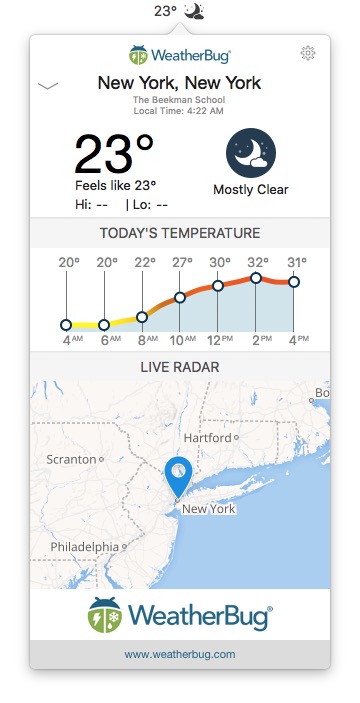 Weatherbug shows you the temperature and the weather-condition icon on the top menu bar of your Mac. When you click on the icon, Weatherbug website opens up, where you can see a lot of information.
Turbo Boost Switcher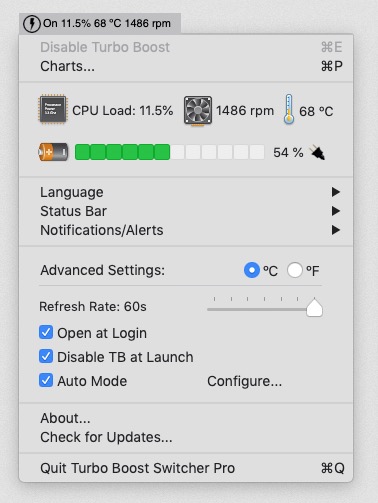 Turbo Boost Switcher allows you to enable and/or disable Turbo Boost on you MacBook Air, primarily as a way to increase battery life.
Carol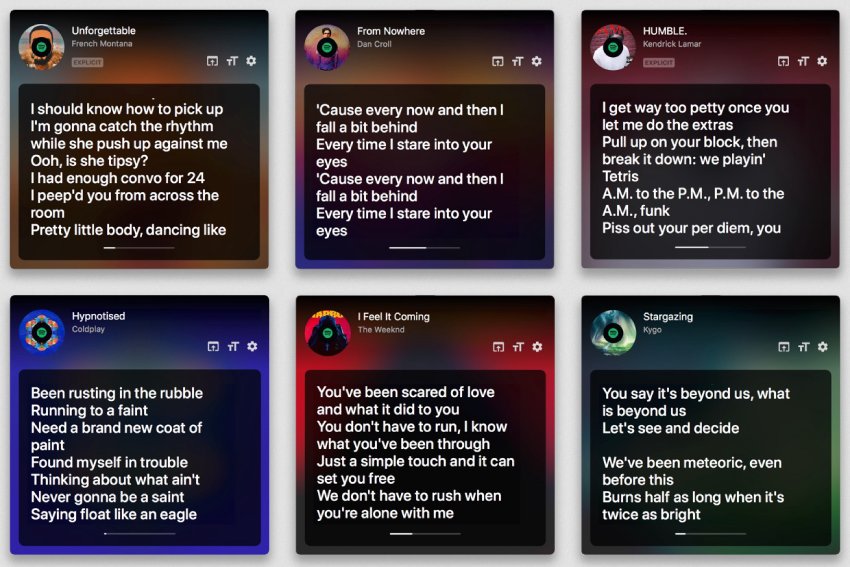 Carol is a minimal lyrics app that sits in your menu bar for quick access. It supports Apple Music and Spotify, and provides options to change text size and open lyrics in browser.
FuzzyTime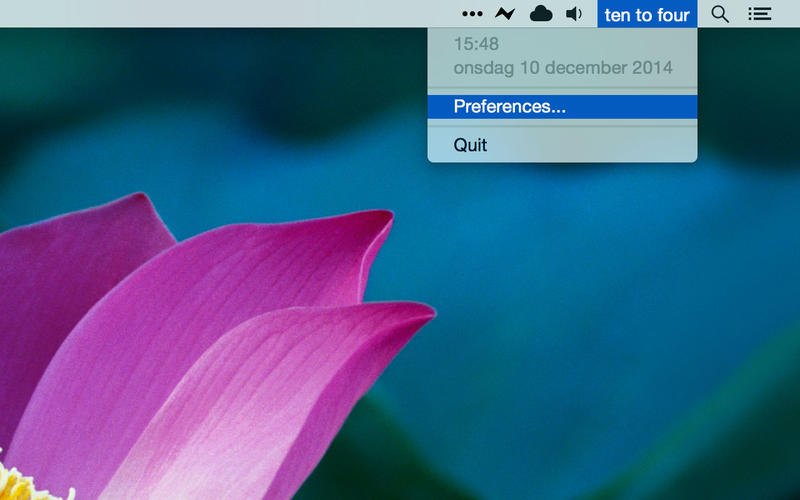 FuzzyTime is a simple, human readable clock in your menubar, that can be used instead of your computer's built in clock. Instead of 16:40, you would see "twenty to five".
PScreen

PScreen provides a convenient way to take screenshots if you can't keep the keyboard shortcuts straight in your head. Use your menu bar!
Sensible Side Buttons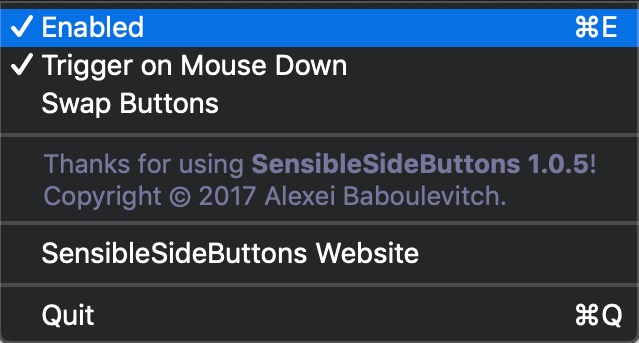 This macOS menu bar app enables system-wide navigation functionality for the side buttons on your third-party mice.
Balance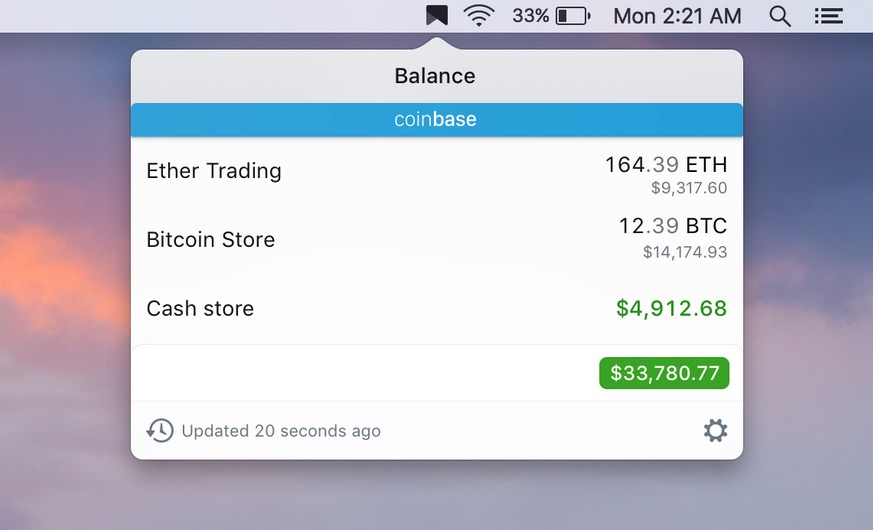 All the world's currencies in your menu bar.
Mail Unread Menu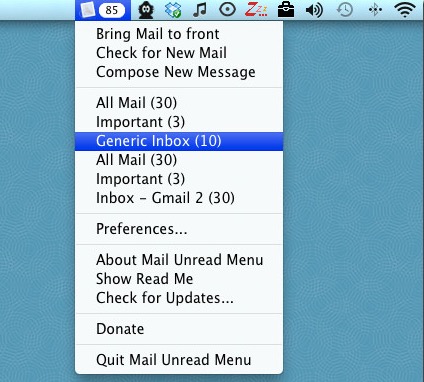 Mail Unread Notifier is a nifty menu bar app for people who like to hide their dock but don't want to miss email messages when they come in. You can also 'check for new mail' without opening up your Mail app.